Discover a local sensibility with French finesse
Restaurant JAG invites diners to enlighten their palates with his omakase menus.
Think French fine dining, and one typically expects the crème de la crème of imported produce to elevate the 'luxury' of the dish, while the chef's sophisticated culinary approach brings it together for a sublime dining experience.
At Restaurant JAG, Executive Chef Jeremy Gillon beats to his own sophisticated rhythm, choosing to highlight omakase menus that revolve around wild-foraged Savoie herbs and vegetables of the season, as well as local produce. It is the only French fine dining restaurant to do so, and its unique approach has drawn a loyal following – for the enlightened. A dining experience at Restaurant JAG is an education; a chance to gain deeper insights into new flavours and textures. It may not be familiar; it may not be what is typically expected or enjoyed. But that is exactly what's special about it. Chef Jeremy's emphasis on Savoie herbs and his love of stems, leaves, flowers, et al, in his dishes may befuddle some – but his dishes are not for those prone to being befuddled anyway.
He invites a new sensibility to fine dining with his approach, and puts his own spin on author's cuisine, which is a movement where chefs are unencumbered by rules and traditions. An appreciation of such a cuisine is how epicureans may truly grow and mature in their palates and taste preferences.
Chef Jeremy is constantly on the lookout for new partners to work with who share his vision; one of them is Farm Delight, who understands his "herb-led dining philosophy and have worked tirelessly to supply us with a gorgeous selection of herbs that complement and enhance our wildly foraged herbs from the Alps."
"During these unprecedented times, we have seen a major shift in our diners' desire to eat healthier, to incorporate more plant-based and fresh ingredients. There is also heightened awareness around food safety, and because of our intimate size, we are able to assure our diners about the provenance of our ingredients and elevate our Savoie herb-led culinary philosophy," adds Chef Jeremy.
Restaurant JAG is also committed to sourcing alternative local ingredients that raise the bar in terms of quality and taste. With new local partners Crab Lovers Farm and Jurong Frog Farm on board, Chef Jeremy is creating new dishes with frog legs and langouste on his omakase menu.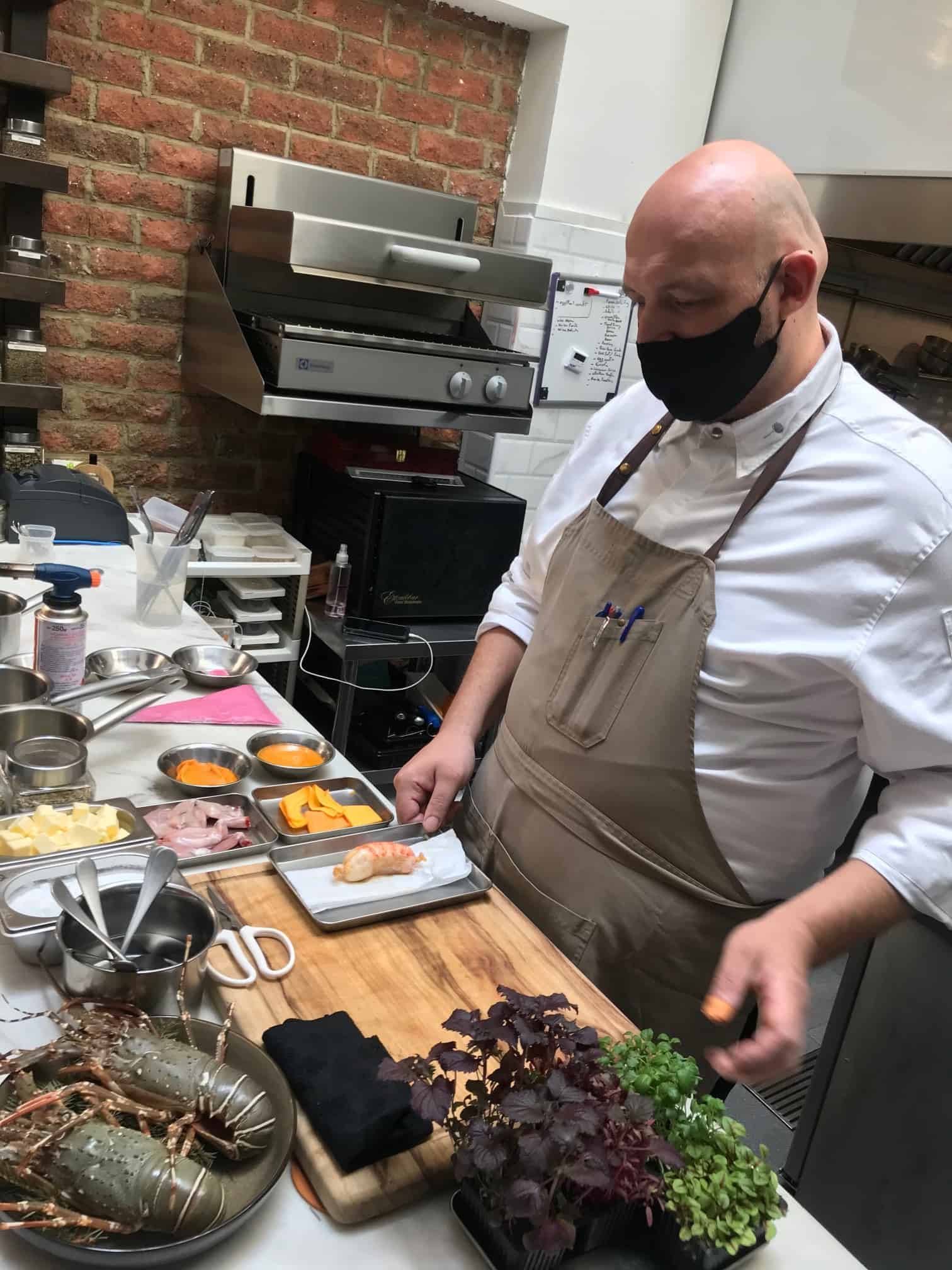 Elevating flavours with local produce
"We visited a few farms and partners before we settled on Jurong Frog Farm and Crab Lovers Farm. The most significant aspect was the respect they had for their produce. When visiting both farms, I was impressed at the high level of hygiene, organisation and consistency in each step of the animals' life-cycle. How you rear the animal will result in a superior flavour profile," says Chef Jeremy.
Sam Chua, Farming Innovator from Crab Lovers Farm explained that their lobsters and crabs are nurtured in an environment similar to that of vertical farming for plants and vegetables, and the crustaceans live in clean, treated waters and are fed vitamins and fresh fish for optimal growing conditions. This diet is regularly rotated to offer a variety of shellfish, which is particularly important for crabs and lobsters as the crushing of shellfish strengthens their claws and pinchers and makes them tough and meaty. This 'VIP' treatment of quality diet and exercise ensures these crustaceans yield premium meats that are delicious and safe to eat, alleviating worries of ocean pollution and its effects on sea life.
Chef Jeremy added that while farms in France are naturally bigger with better access to pristine water sources from fresh rivers and streams, adverse seasonal changes impact the lifecycle of the produce – from the quality of the soil to the food that's consumed by the animals in the wild – and these factors determine the end product. Singapore may be constrained by space, but stringent processes and standards too ensure quality, safety and sustainability.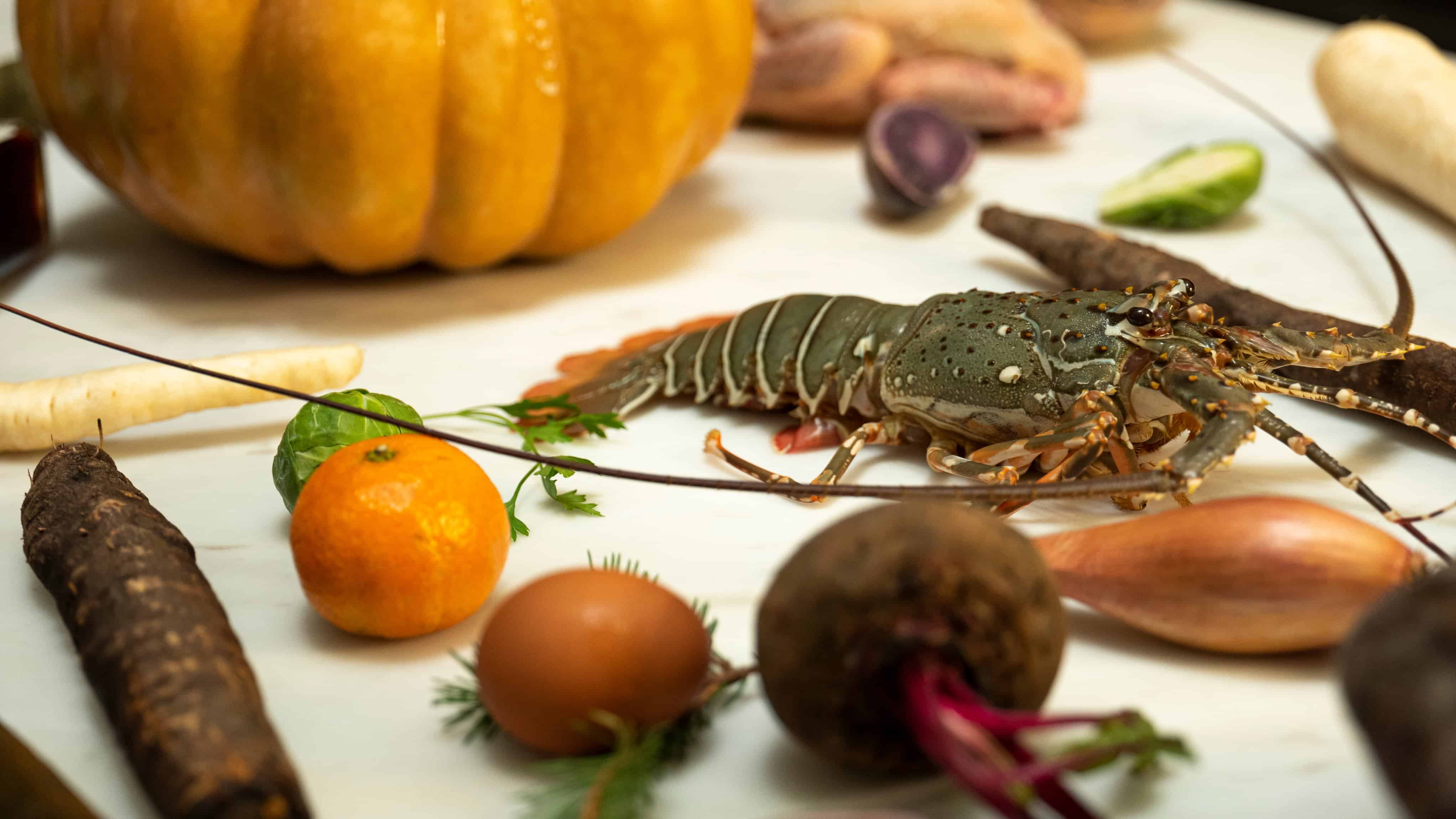 While many French restaurants do not typically place much emphasis on local produce, Chef Jeremy is making a point by doing so. "As a French restaurant, we clearly can't shy away from ingredients that are more easily found in France or are endemic to the country, for instance our Savoie herbs – which are exclusive to us. However, we are committed to sourcing as many alternative local ingredients as possible. With the frogs and langouste, we have discovered premium quality products. I am very satisfied with the quality: the frog meat is sweet with a nice nutty flavour while the texture is chewy and fatty; and the langouste is really delicate in taste with a very firm, meaty texture. There is no reason why we can't expand our hunt locally for more ingredients," he says.
Importantly, his dishes uphold expectations of French sophistication and warrant a rediscovery of Chef Jeremy's unique approach to author's cuisine. His Sapin, Latour Beetroots, Singapore Langouste is a dish with elegant flavours; the savoury beetroot reduction sauce added vibrancy to the langouste lightly sautéed in butter, intensified by a dusting of beetroot and shrimp powder on top, and dressed with smoked cream mixed with caviar for a rich end note.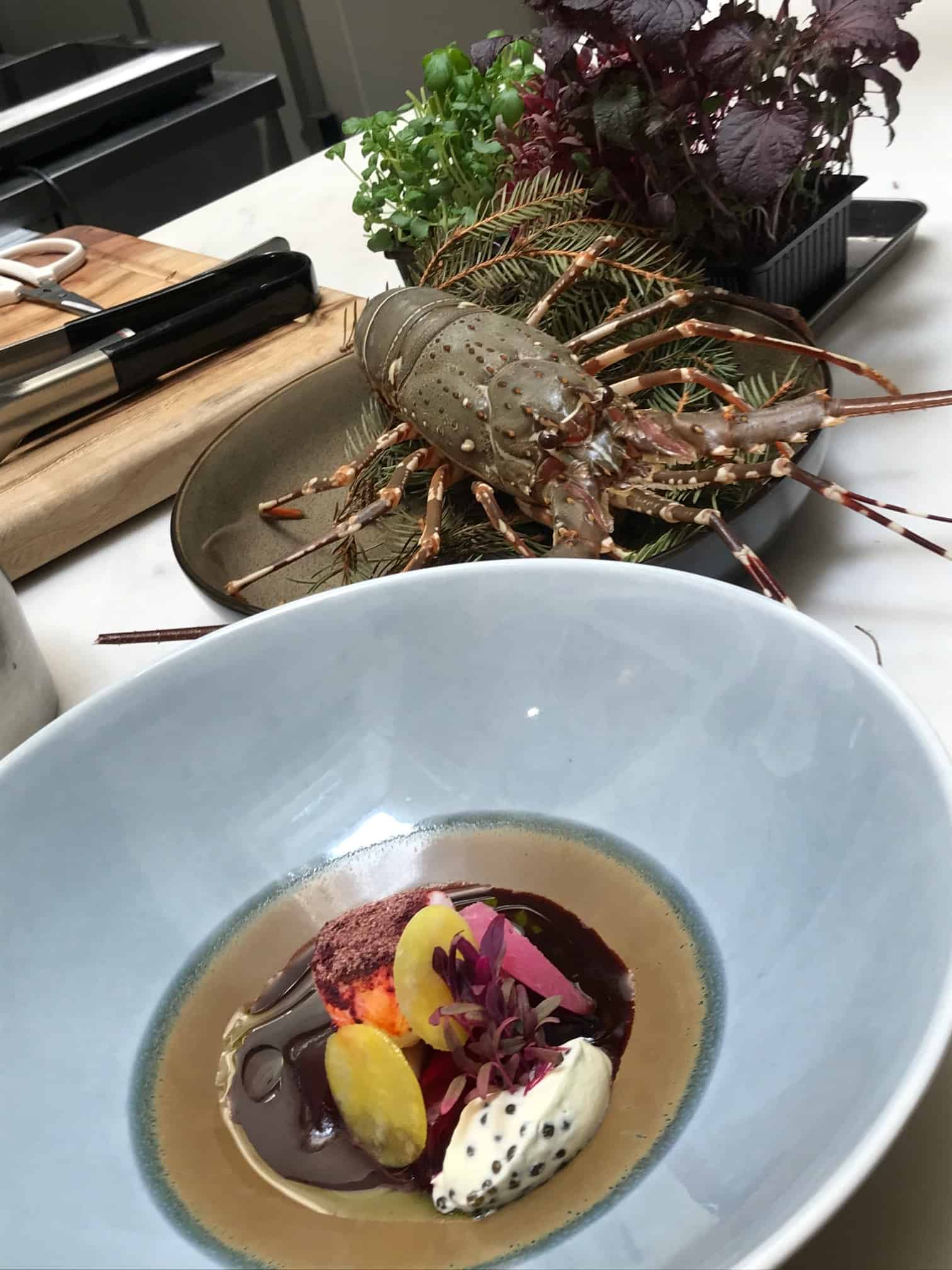 To highlight the tender meat from local frogs, Chef Jeremy created the Hysope, Muscat Pumpkin, Singapore Frog, a delicate dish of bold but bright flavours from the creamy pumpkin sauce that dressed the chopped pumpkin and confit frog meat, served with a bamboo charcoal gyoza filled with pumpkin puree.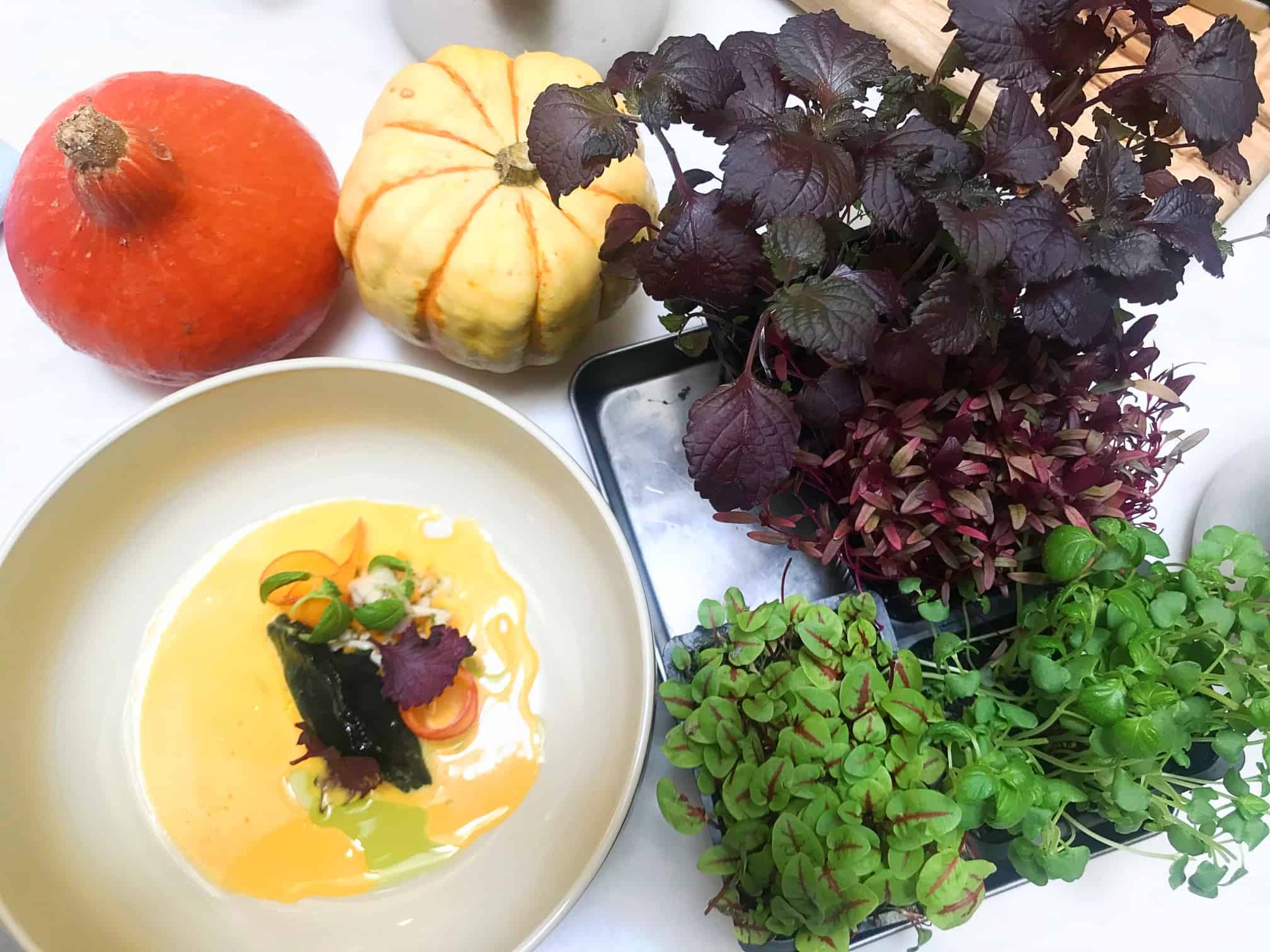 Both dishes were sumptuous examples of Chef Jeremy's masterful touch in creating complex sauces with intense vibrant flavours to beautify his premium produce. His omakase menus are priced from $175++ for the Measured Indulgence Omakase Degustation to $223++ for the Opulent Indulgence – The True JAG Omakase Experience, where up to 15 Savoie herbs and seasonal vegetables will be the star. For reservations, call 3138 8477.