Experience Ireland via first-of-its-kind Nua cuisine
CURE's Chef-owner Andrew Walsh explores his Celtic heritage with his own take on the country's culinary evolution.
Have a little jaunt down an Irish countryside, perhaps to Breaffy village in County Mayo, the hometown of Chef-owner Andrew Walsh. Take in the vista of natural wonders such as Dun Bristé (means the broken fort) standing tall amidst the coastline or the emerald-blue beauty of Clew Bay; bask in the pristine pastures of the Sheeffry Hills; or breathe in the aroma of newly cut turf in the bog. From the seaside to green pastures, your experience at CURE is more than just a culinary experience. It is a sensory story that is most meaningful, unpretentious and luxurious. Eat with your heart because Chef Andrew has served us a soulful interpretation of his personal and cultural history.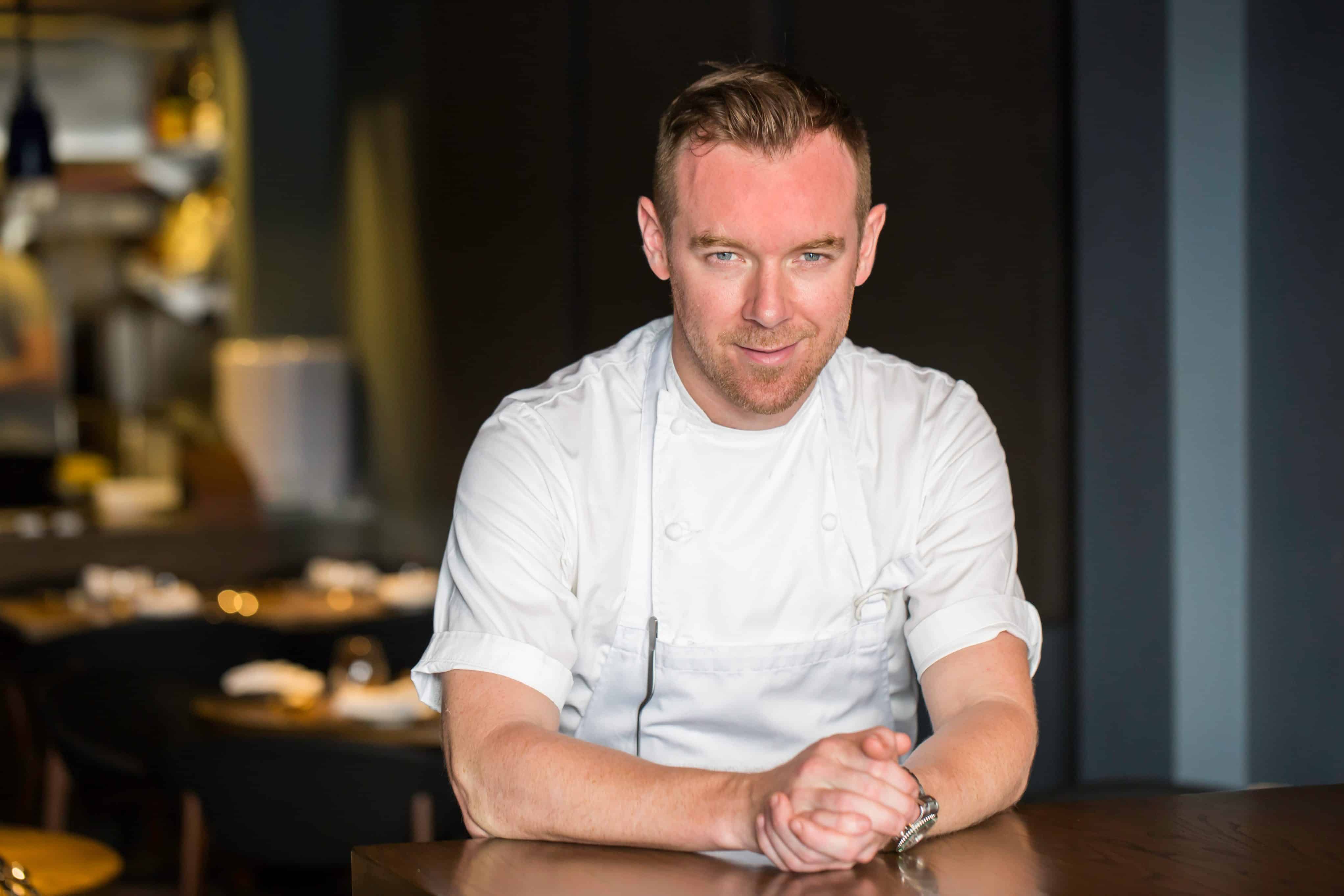 "Nua represents the evolution of my own brand of cuisine. My Irish heritage and the food of my childhood not only takes center stage but are coupled with culinary techniques and global influences that have been refined over my career. Even more so is its significance to me as an individual, an Irish chef far from and seeking the comfort of home during the course of this tumultuous year," shares Chef Andrew. Together with head chef Maksym Chukanov, he has created a menu that highlights up to 85% of Irish ingredients from traditional farms and producers.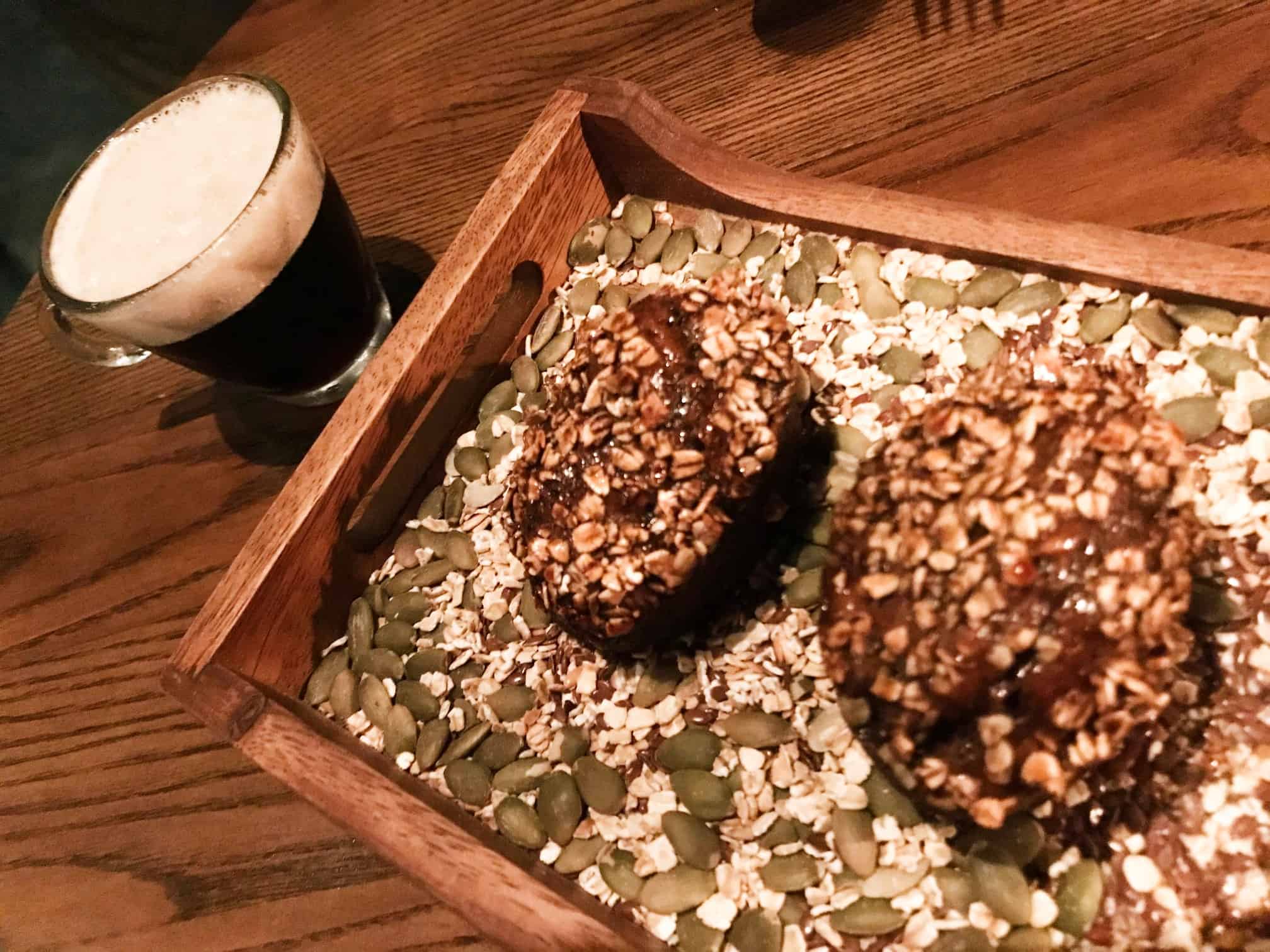 As a nod to humble Irish traditions of old, Chef Andrew began by fortifying our tastebuds with a solid staple of Soda, Stout & Treacle Bread, an interpretation of Guinness-infused bread that has been enjoyed since the late 1830s. Slather on butter made with caramelised onion, crispy bacon bits and burnt onion powder; bite into the soft bread glazed with treacle, Guinness and fermented honey and topped with oats; and swig down the espresso shot glass of Guinness stout. It's a hale and hearty way to get the spirits up for feisty Irish fare. He also took a simple root vegetable that has been served in homes since the Middle Ages and elevated it as Baked Salsify, Bergamot, Hazelnut. The flesh of salsify was pan-fried with butter, garlic and thyme, and rolled up in bergamot gel, moringa leaves, hazelnut and roasted flaxseed for an aromatic textural bite.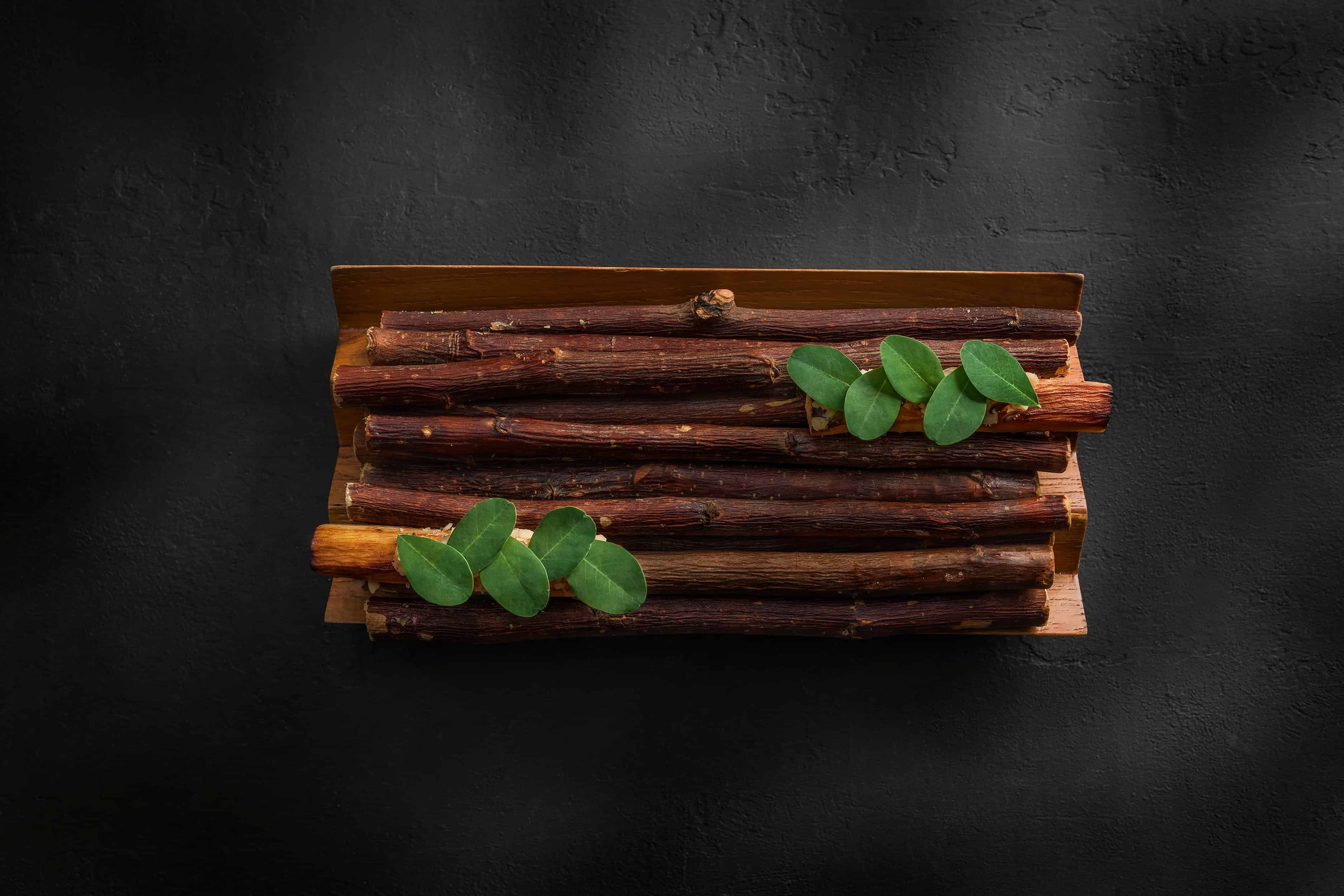 Ireland's 7,500km of coastline boasts some of the finest seafood produce in the world, with fishermen who pride themselves in catching high-quality sustainable seafood. Wild-caught Irish Brown Crab, which is prized for its sweet and delicate taste, was steamed and marinated with lemon juice and chives and served with sour cream dressing and Kohlrabi salad, marigold leaves, frisee & nasturdium leaves. To top it off, there's yellow powder reduced and dehydrated from crab brain to give it more punch in flavour.
Adding a smoky element into his Gallagher Oyster, Sea Asparagus, Dill, Chef Andrew grilled it atop binchotan and brushed it with smoked beef fat; and if that wasn't umami enough, he further dressed it in miso beurre blanc, dill oil, sea asparagus and a dollop of Avruga roe. This tidal wave of delicious seafood dishes culminated in my favourite, Irish Blue Mussels, Cider, Parsley served in a chowder made from cider mussel stock and root vegetables of celery, potato and carrots. These blue-shelled moules harvested off Shetland Isle had an earthy note that complemented the creamy chowder and the acidity of the lavender sorrel leaves.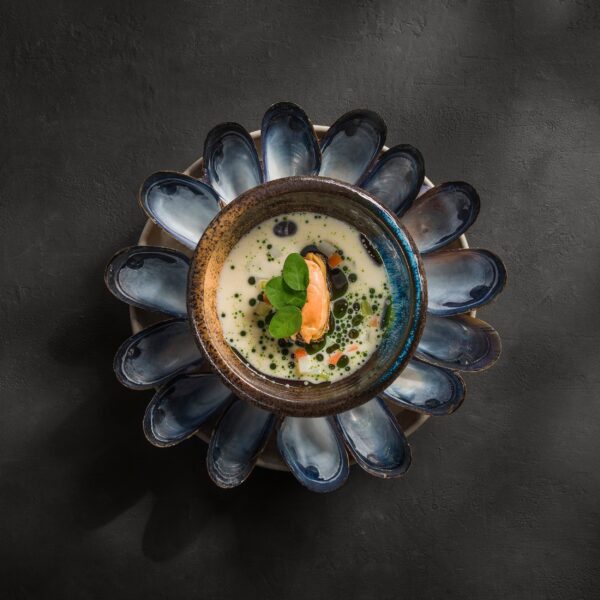 The green pastures of Ireland are spectacular not only in its beauty, but also in its purpose of providing the country with 80% of grassland for agricultural farming. This gives livestock the freedom to graze in lush pastures up to 300 days a year, and they are protected by Irish and European Union legislation that prohibits the use of growth hormones or antibiotics to stimulate growth. John Stone is one such sustainable farm that is known for producing distinctive aged beef for over 50 years. Chef Andrew highlighted this beef in yet another humble dish of A Porridge of Grains, Organic Egg Yolk, Aged Beef; the porridge of kopi rice and barley was mixed with Irish Cashel blue cheese, puffed buckwheat, crispy shallots and garlic, topped with the sous-vide egg yolk and enveloped with a thinly-sliced beef tenderloin glazed with smoked beef fat. Truly a comfort dish with a bold, robust flavour.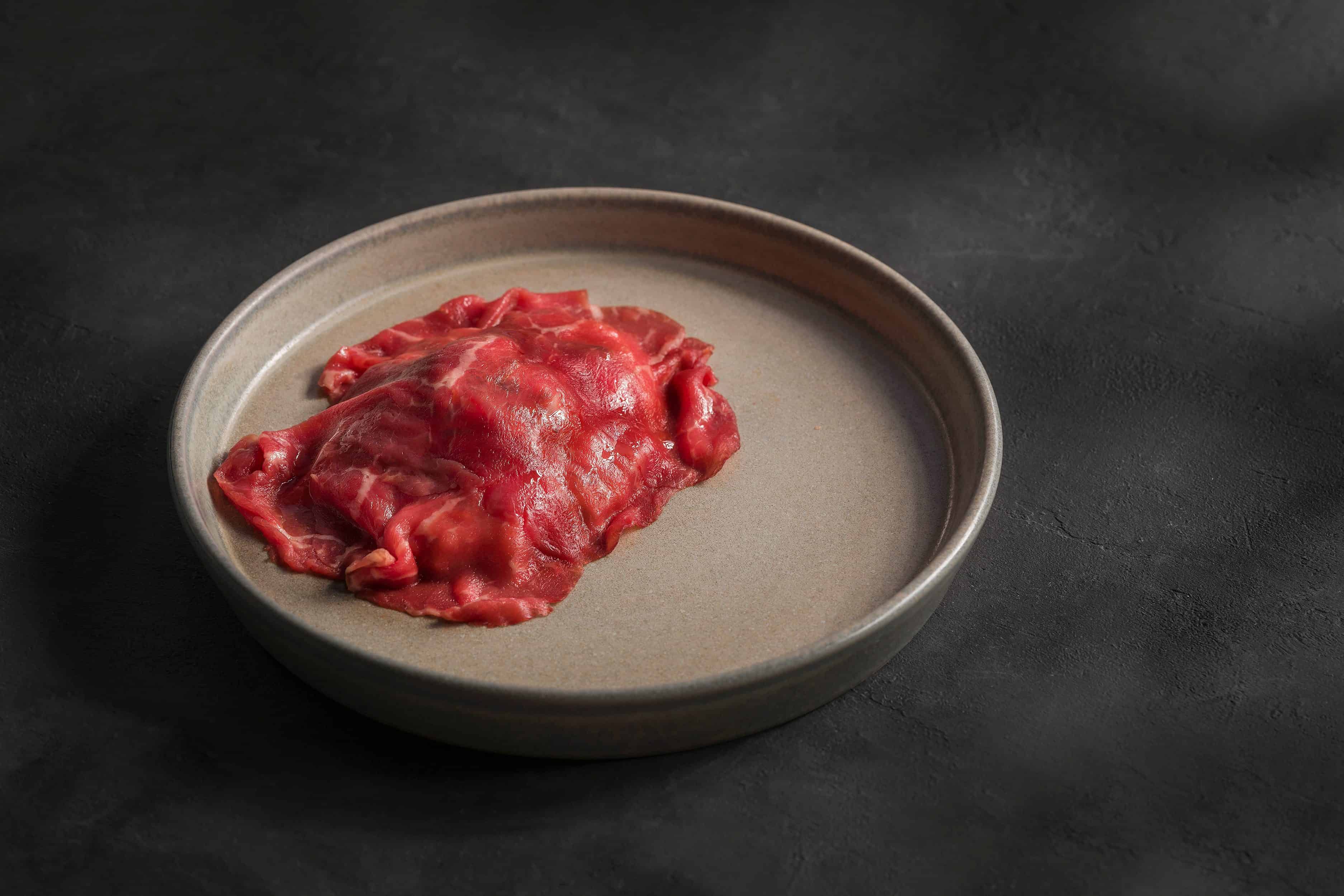 Another hit was the Silverhill Farm Duck, Native Berries, Salted Duck Egg, which was served three ways; broth with Teeling whiskey, a duck fat pancake with confit of duck legs and an espuma of duck fat with grated salted egg, juniper berries and thyme. Sourced from a family-run farm in Emmyvale, County Monaghan, the ducks were aged for five days and rendered on binchotan to yield juicy and tender meat.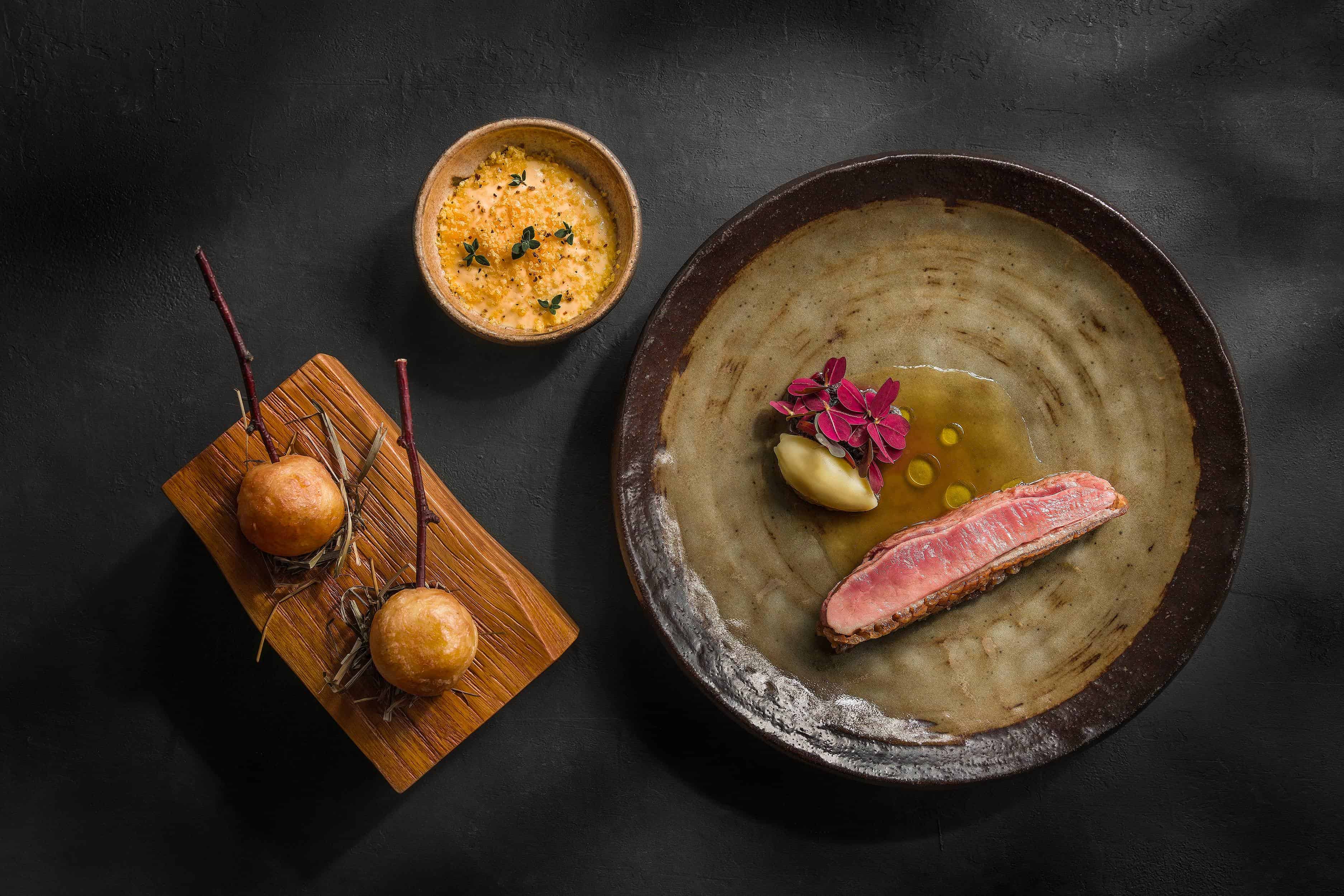 A meal at CURE is not complete without Irish-inspired cocktails, or a choice of wines from its menu of small, family-run wineries and indigenous varietals. Dinner menu is priced from $178++, with wine pairing from $110++. Lunch menu is priced from $78++.
21 Keong Saik Road. Tel: 6221 2189