Tiffin Room meets Thevar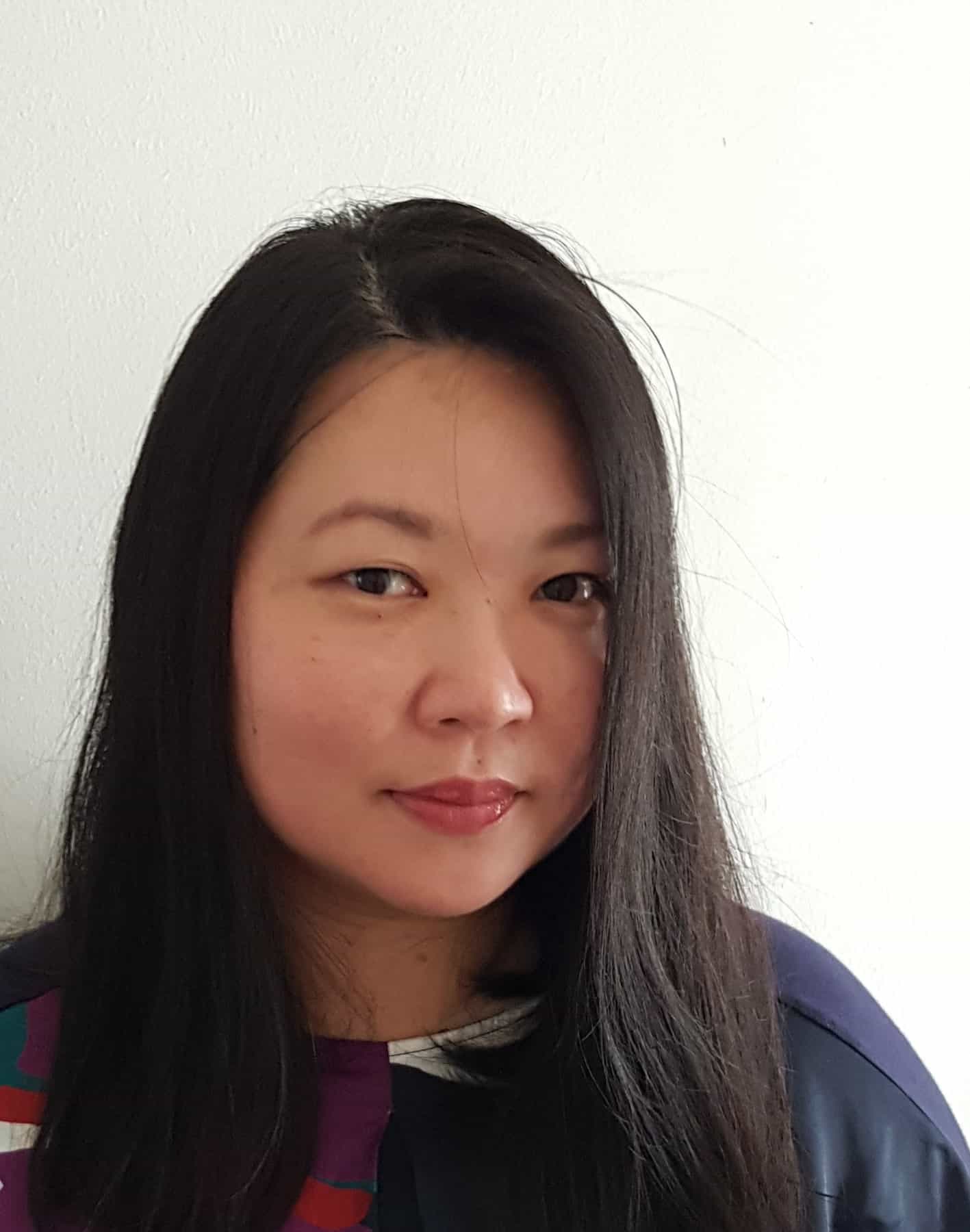 · 16 October 2020
·
Food
Chefs Kuldeep Negi and Mano Thevar present an unprecedented four-hands menu at Tiffin Room for 2 weeks only
If you love Indian cuisine, you'll find plenty to enjoy in this collaboration that was a few months in the making. Two dining establishments – the august Tiffin Room, established in 1892, and contemporary Thevar, opened in 2018 – have joined hands to present their different approaches of Indian cuisine, connected by the same vision: to introduce a refreshing and elevated dining experience.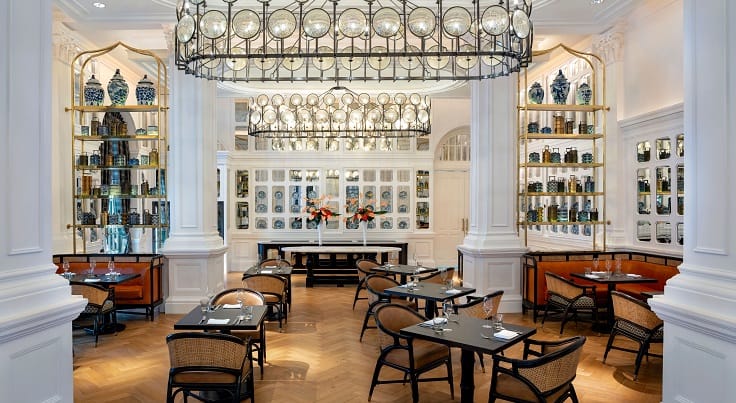 In the Tiffin Room x Thevar set menu ($118 per person), available for lunch and dinner from 15 to 28 October 2020, a total of six courses have been pulled together from each chef's repertoire.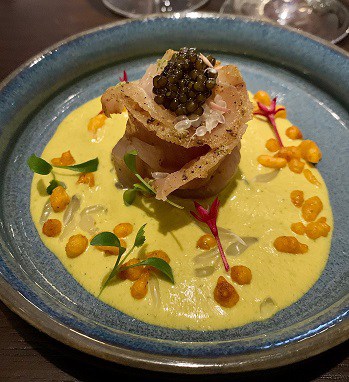 Chef Thevar brings his modern touch to dishes such as the cured hamachi with Tellicherry pepper and coriander, with chilled coconut sothi, crowned with caviar. This boldly appetising opening dish sets the tone for the rest of the meal, as an effortlessly natural sequence of dishes arrive. He previously worked for two-Michelin-starred Waku Ghin, before joining ex-Waku Ghin chef Sun Kim at one-Michelin-star Meta.
Chef Negi next presents the corn-fed chicken leg kabab with mango chutney, a crowd-pleaser that is accompanied by the piping hot mini triangles of cheese garlic naan. One of the differences between the two chefs' dishes, he notes, is that at Tiffin Room, the dishes are traditionally accompanied with more gravy for mopping up with naan.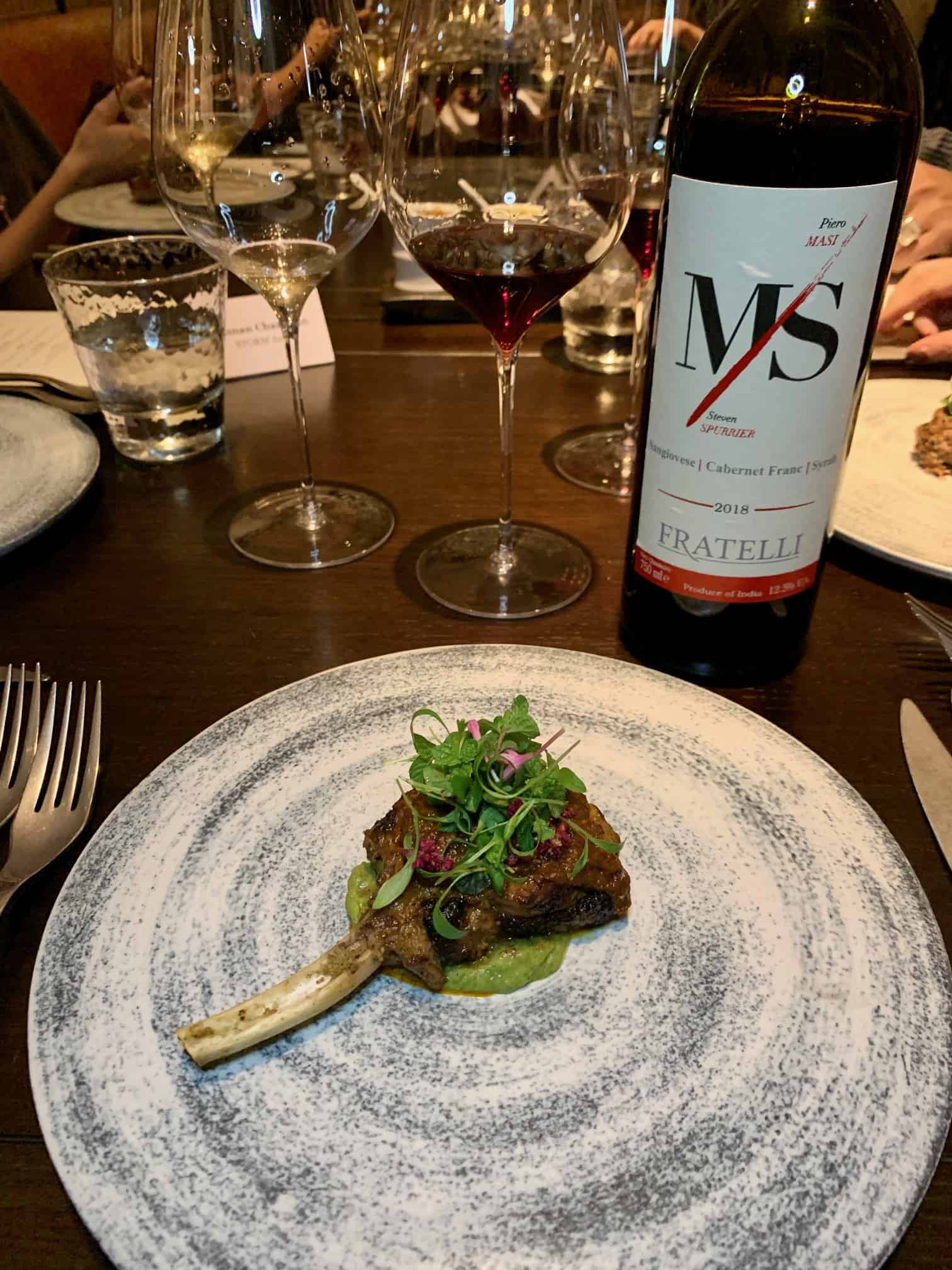 The mains continue with Mysore tandoori rack of lamb with coriander chutney from Thevar, and the grilled paneer roll with tomato cashew nut chutney from Tiffin Room.
A fine range of wines are available (at a separate cost), and the sommelier may recommend the MS by Fratelli range, created by a collaboration between winemakers Piero Masi and Steven Spurrier. Interestingly, these wines are grown and made in the Akluj region of Maharashtra, representing a new generation of premium winemaking in India. The MS Chardonnay Sauvignon is a vibrant, mineral-charged charmer, showing a medium-bodied palate that capably handled the hamachi starter and the paneer roll. The MS red, comprising Sangiovese, Cabernet Franc and Shiraz, is a fruit basket of flavours, with gentle tannins and a bright acidity that's needed to pair with lamb and tandoori chicken.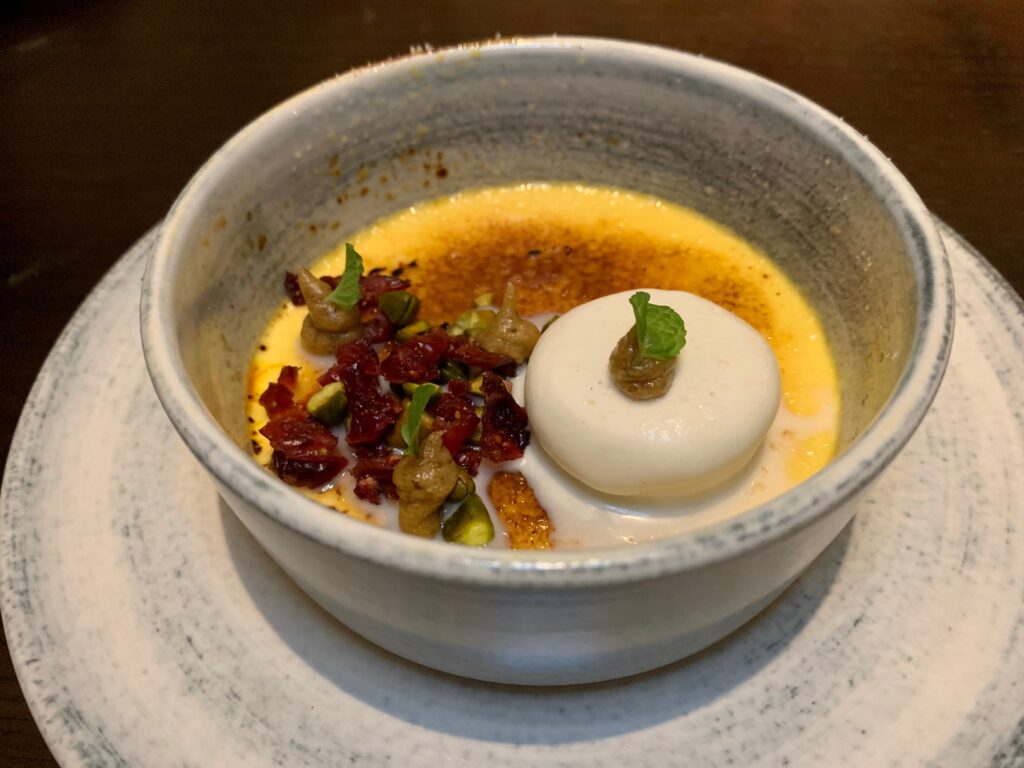 The meal ends on a version of crème brûlée from Thevar, a winsome and rich saffron kheer brûlée complemented with medjool date and cardamom ice cream. During the period of collaboration, Tiffin Room will be offering a reduced selection of regular a la carte dishes. The Tiffin Room x Thevar menu can be accessed here, while vegetarians will be pleased to know there's a version for them as well.
Till 28 October 2020. Raffles Hotel Singapore, 1 Beach Road. Tel: 6412 1816, reservations recommended
(Banner image credits: Raffles Hotel Singapore for the use of Chef Kuldeep's image, and Thevar for the use of Chef Mano's image. Image of Tiffin Room courtesy of Raffles Hotel Singapore. Other images writer's own)
SHARE