Eat light and clean with bold flavours
Si Chuan Dou Hua's new organic menu supports best-in-class farmers locally and overseas.
Cabbage that is at its ripest and sweetest is usually not found on the market. Fully ripened cabbage looks cracked and is often wrongly perceived as being spoilt. In the hands of Si Chuan Dou Hua's Executive Chef Chan Shun Wong, the natural sweetness of the cabbage is elevated in his Stir-fried Organic Cabbage with Sliced Beef and Dried Chilli. Together with partner ZenXin Agri-Organic Food, an organic food grower, wholesaler and retailer, the restaurant is offering diners a wellness menu promotion that cleanses the body and soul.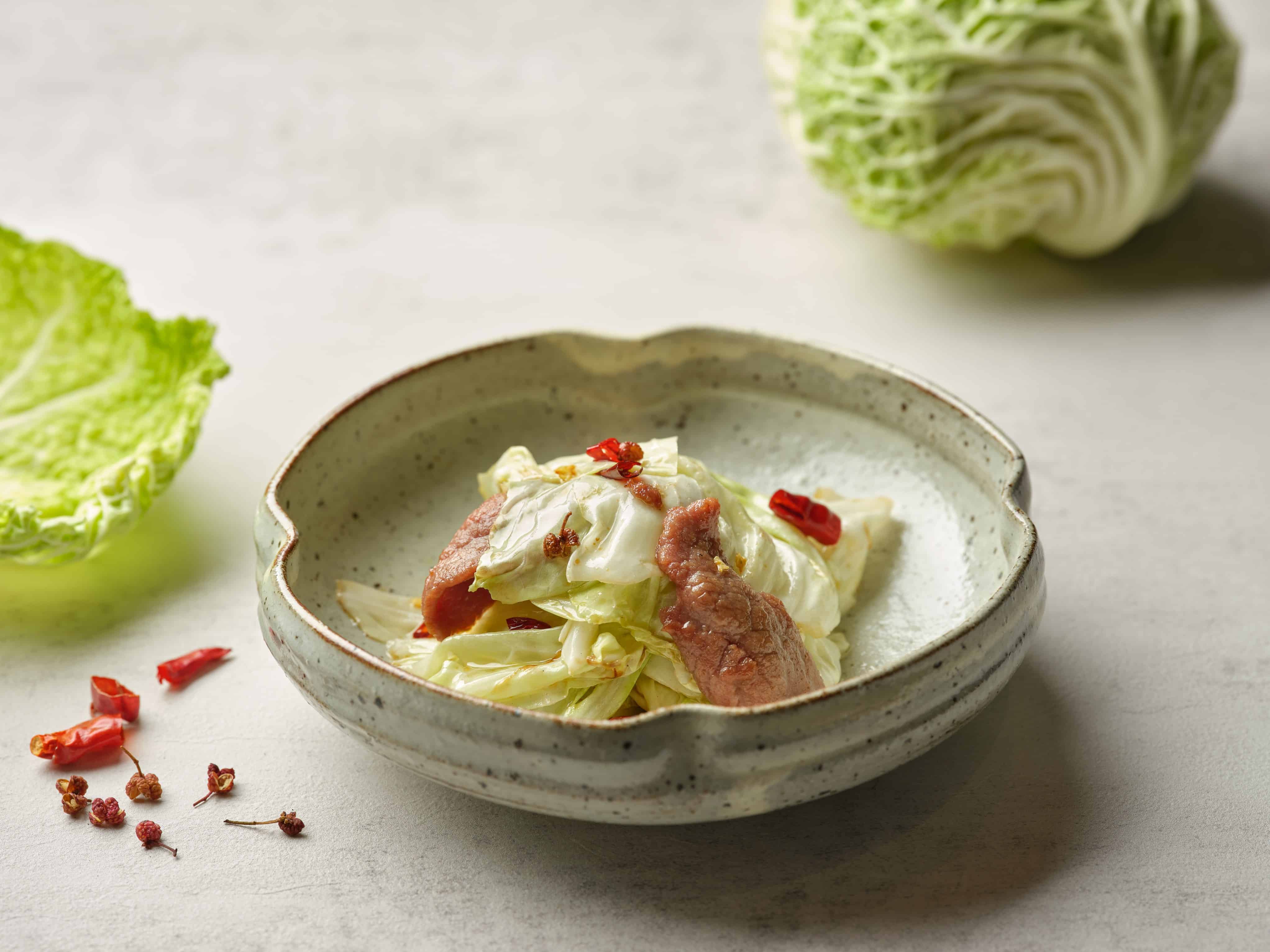 From now till November 30, the Soul Organic menu features ingredients that can only be found at the restaurant. Besides the cabbage, mustard greens not available on the market are delighting palates with its fresh, aromatic notes akin to that of wasabi. Slices of boiled greens together with the flowers were served atop crushed ice, paired with a choice of mustard sauce or organic honey dips.
The menu also showcases other organic ingredients brought in by RenXin; they only work with farmers who uphold high standards of organic farming practices. "One of the farmers, Frank de Koning, has sourced his heirloom tomatoes from all over the world, offering an assortment of 10 varieties such as the sweet and intense 'Pomodorini; the light yellow snowberry; the firm red brown berry from Russia; and the 'Green Zebra' from USA. His tomatoes are biodynamic organic; he uses insects to control pests and he encourages bumble bees to pollinate the tomatoes," shares ZenXin's Product Manager Ceri Wolf.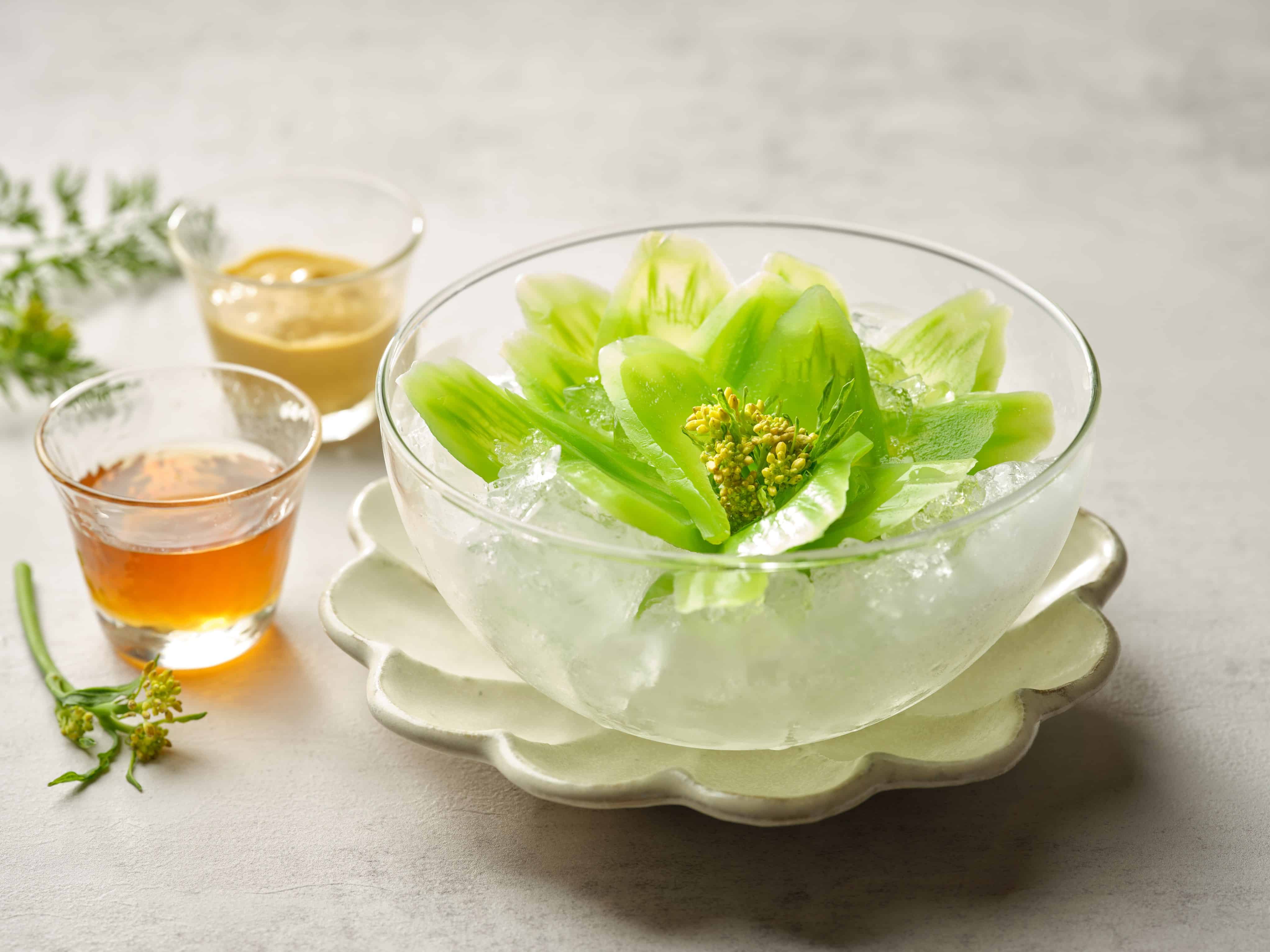 The main course of 48-hour Braised Wagyu Beef with Organic Wolfberries and Organic Spinach was wonderfully tender and juicy, while the Garoupa Fillet with Organic Fusili Soup was light and fresh. Vegetable dishes had robust flavours and were combined with meat elements for more filling bites. The Assam Organic Mustard Greens with Roast Pork and Dried Chilli satisfied with its sweet, tangy flavour and gentle notes of spice. Ending the lunch was Homemade Fine Bean Curd with Organic Purple Sweet Potato, providing a smooth, silky finish that would have you going for seconds.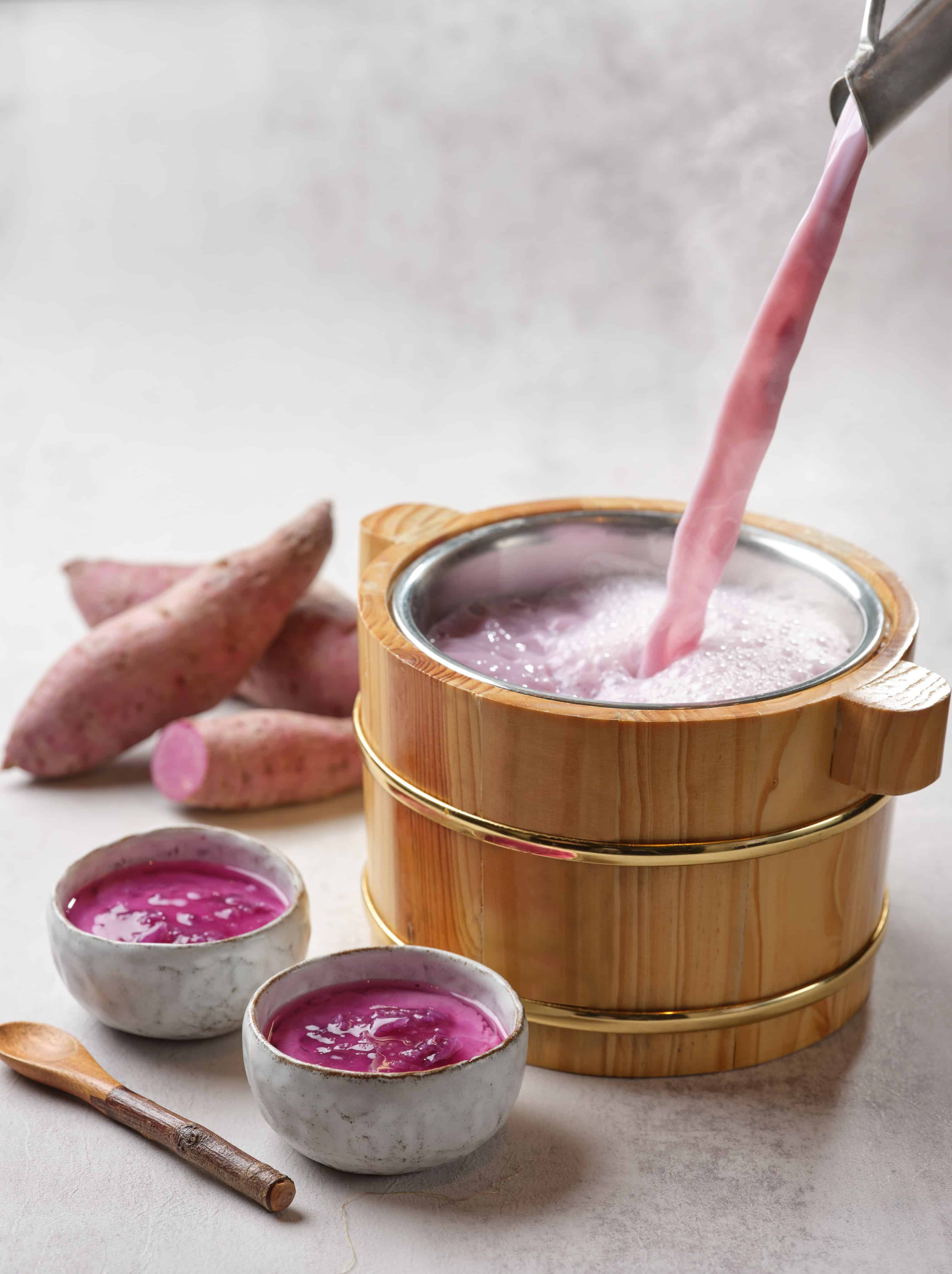 Diners who spend a minimum of $500 on the Soul Organic menu from now till November 30 will receive a food bundle worth $100 of ZenXin Agri-Organic Food's seasonal produce and two of Si Chuan Dou Hua's homemade sauces, delivered to their homes. It may also be delivered to friends and family as gifts.
For October and November, organic ingredients would be featured in the Imperial High Tea set menu as well, priced $48 per person, which includes seven dim dum items, two desserts, diner's choice of premium Chinese tea and a glass of organic fruit or vegetable juice.
80 Raffles Place, #60-01 UOB Plaza 1. Tel: 65356006.