Happy hour with Japanese bites
Kinki Restaurant + Bar beckons to after-work revellers with its urban Japanese theme.
It's been a hard day's night, and you've been multitasking like a ninja. You're looking forward to a nice dinner and revelry over drinks to cap off a productive week. But you don't want to move around and then have to deal with the 10:30pm drinks curfew. An option might be to head over to Kinki Restaurant + Bar at Customs House to unwind.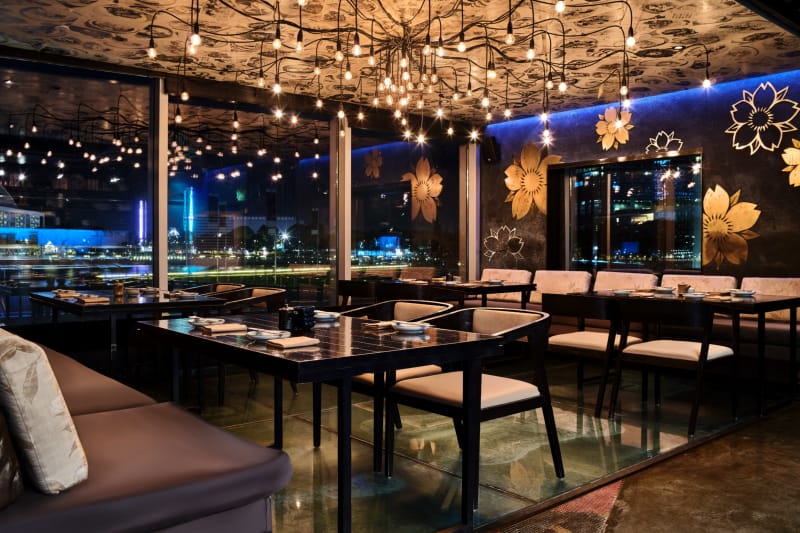 From its perch on the second floor and the rooftop bar area, guests may relax to the views of Marina Bay and the waterfront and let the vibes of this buzzing venue with its graffiti-clad decor take you from dusk to nightfall. It was a Tuesday night, but the restaurant filled up easily with diners enjoying new menu highlights and drinks such as Gold Quencher, Aurora Polaris, Calpis Colada and She's So Unusual to get the appetite going.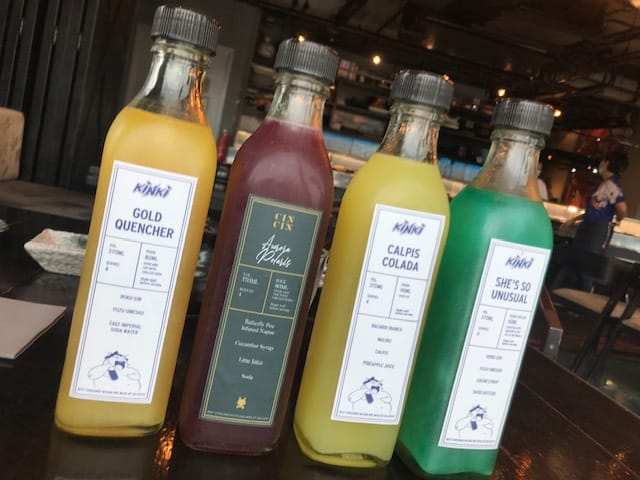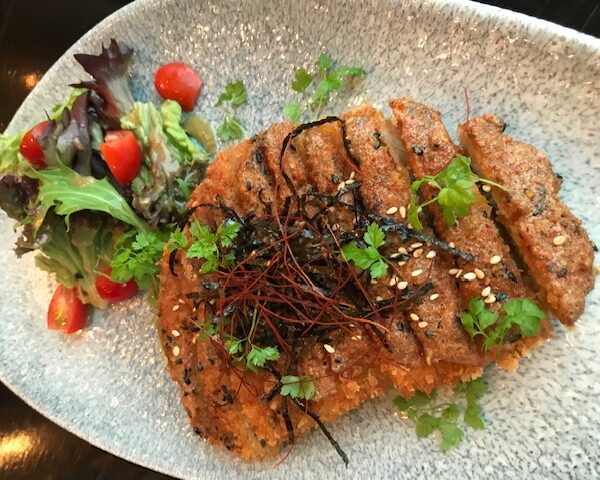 The restaurant stays true to its lighthearted approach in serving up modern Japanese bites influenced by other cuisines and cooking styles. We had the Spicy Buffalo Katsu, made juicy with the marbling of Nagano pork, and made addictive with a Buffalo-wings-inspired marinade of Worcestershire sauce, Japanese chilli oil and shichimi togarashi, a seven-spice mix. Its umami notes opened up the appetite for more satisfying bites, and it was the perfect accompaniment to drinks.
For more substantial bites, the Unagi Claypot was well-cooked with the right amount of char in the rice. The rice was fried with chopped unagi and finished off in the claypot, topped with more unagi and a house-made unagi sauce that was rich and savoury, leaving you wanting more.
The Crusty Lamb Rack that was served next was unexpected, another example of Senior Sous Chef Terence Ong's versatility in creating non-traditional dishes. Made with Australian lamb chops that have been wet-aged in a koji yeast brine, the lamb was seared, coated with panko and mentaiko and then baked to a tender finish. It was served with salad tossed in house-made ginger dressing and topped with dehydrated ginger slices cooked in sugar syrup. Taking a bite with all elements, the hint of sweet and spice from the ginger helped to cut through the heavy gamey flavour, and the texture of the panko and mentaiko crumb provided a nice texture to counter the dense meat.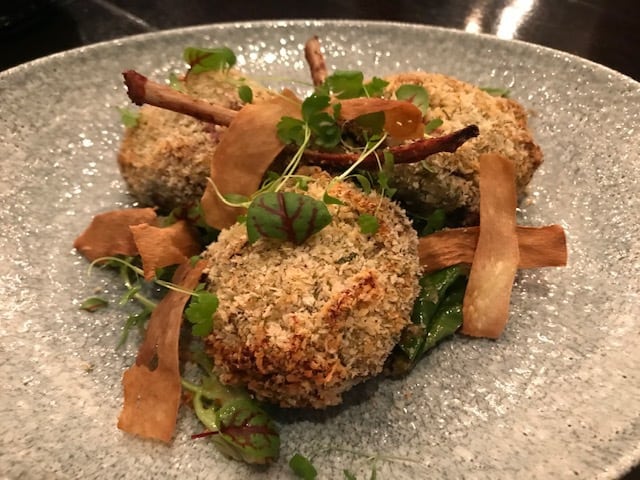 Dessert lovers will be pleased by the homemade raspberry cheese tart, which was more of a generous sliced cheesecake than a tart; it was decadent but worth it.
Customs House, #02-02, 70 Collyer Quay. Tel: 6533 3471