Avenue 87 – The newest kid on the Amoy Street block
Avenue 87 is a testament to the friendship and culinary passion of Singaporean chefs duo, Glen Tay and Alex Phan.
Located in the heart of vibrant Amoy Street, Avenue 87 is a Modern Asian restaurant that embodies and celebrates the two personal journeys of Singaporean chefs duo, Glen Tay and Alex Phan. Though the duo first met at Shatec Culinary School, their career took them down different paths in different parts of the world, before bringing them back together with the possibility of running a restaurant together. Most recently, Phan helmed Park Hotel Clarke Quay as executive chef, while Tay helmed three-Michelin-starred Ultraviolet by Paul Pairet in Shanghai as the restaurant's executive sous chef.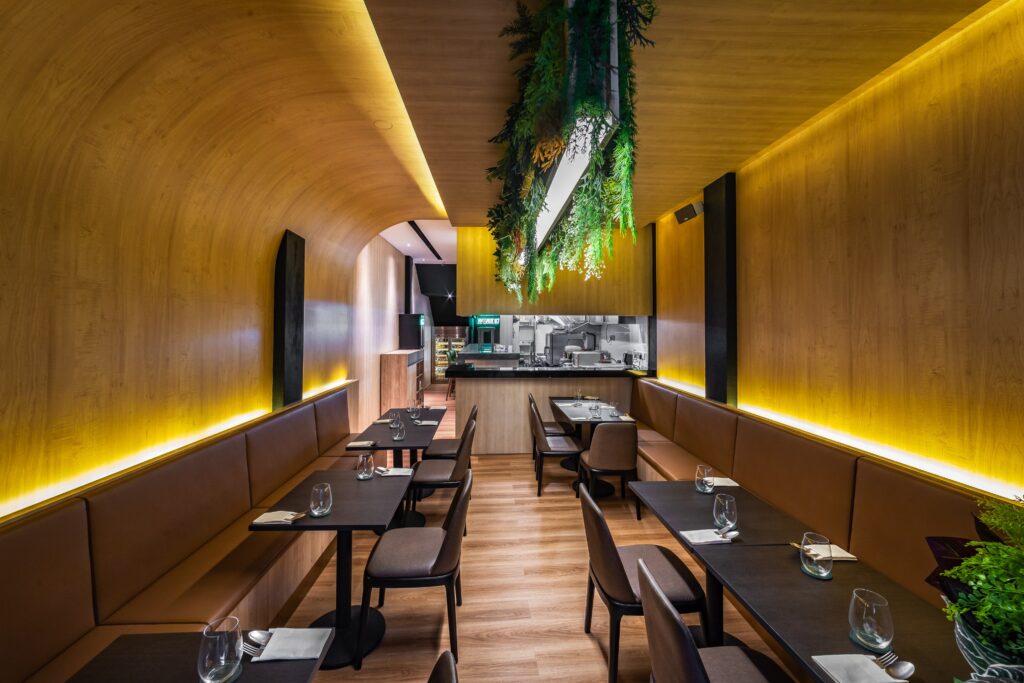 Avenue 87 is a story of the shared history and synergy between the two chefs, rife with the learning, memories and experiences of their individual journeys. As advocates of local foodways, the chef duo works closely with like-minded Singaporean producers like Ah Hua Kelong, Farm Delight, and Hong Spices, alongside producers of regional artisanal food to provide local and Asian growers and roasters a platform for their products.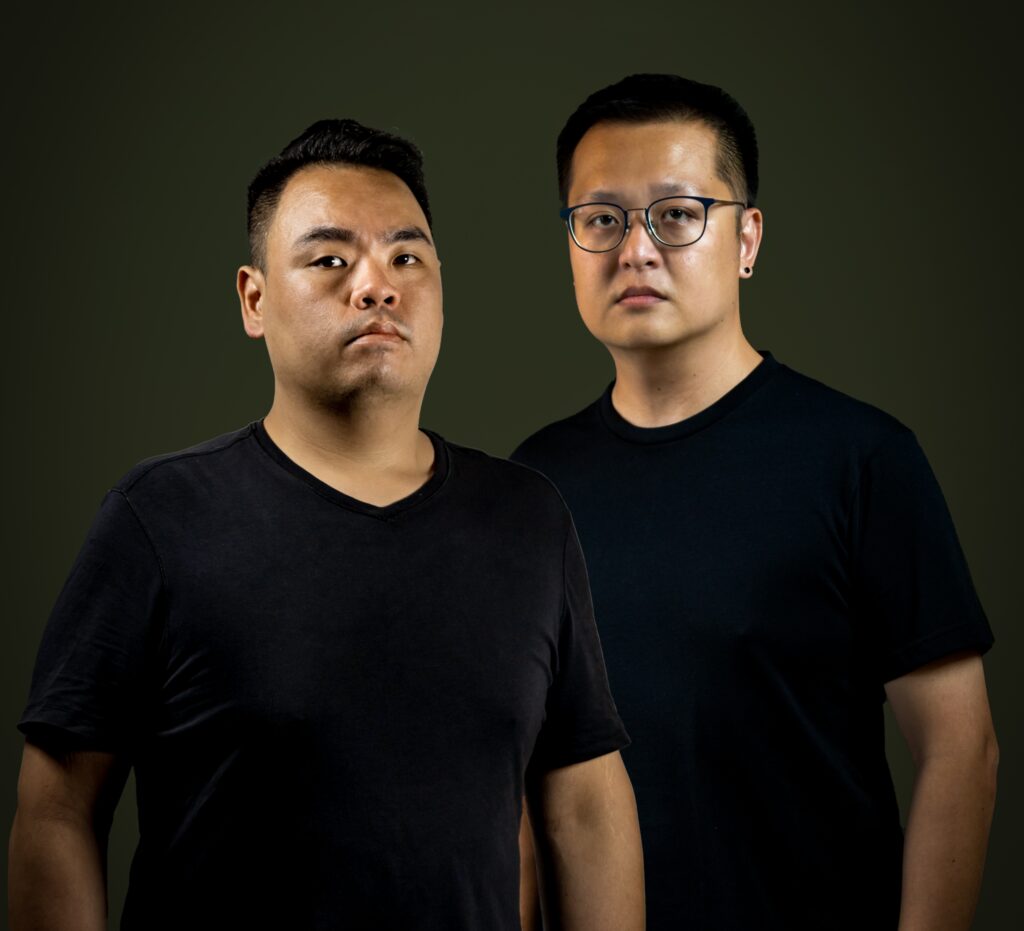 Housed in the warm, sophisticated ambience of the two-storey conservation shop house, the chef-patrons offer great value for money menus of popular Asian favourites in the heart of the city. For lunch, Avenue 87 offers a two- or three-course set lunches ($29/$38 per person respectively), while a choice of a four- or six-course menus ($76/$98 per person respectively) is available for dinner. Wine pairings are also available at $50 for three glasses or $80 for five glasses.
The food and comraderie speak volumes in this minimally decked out, but cosy 24-seater restaurant, with another 26 seats available soon upon the opening of their bar lounge area on the second floor early next year.
Start off the indulgence with the must-try twist on the evening snacks of chicken chips and kueh pie tee, inspired by the duo's penchant for chicken trimmings and chicken skin. Here, chicken breast mimics an ikan keropok-like protein-based paste, while the brilliant meatless adaptation of usual kueh pie tee sees a piquant sauce cradling thinly sliced baby eggplants, lady's fingers and semi-dried cherry tomatoes.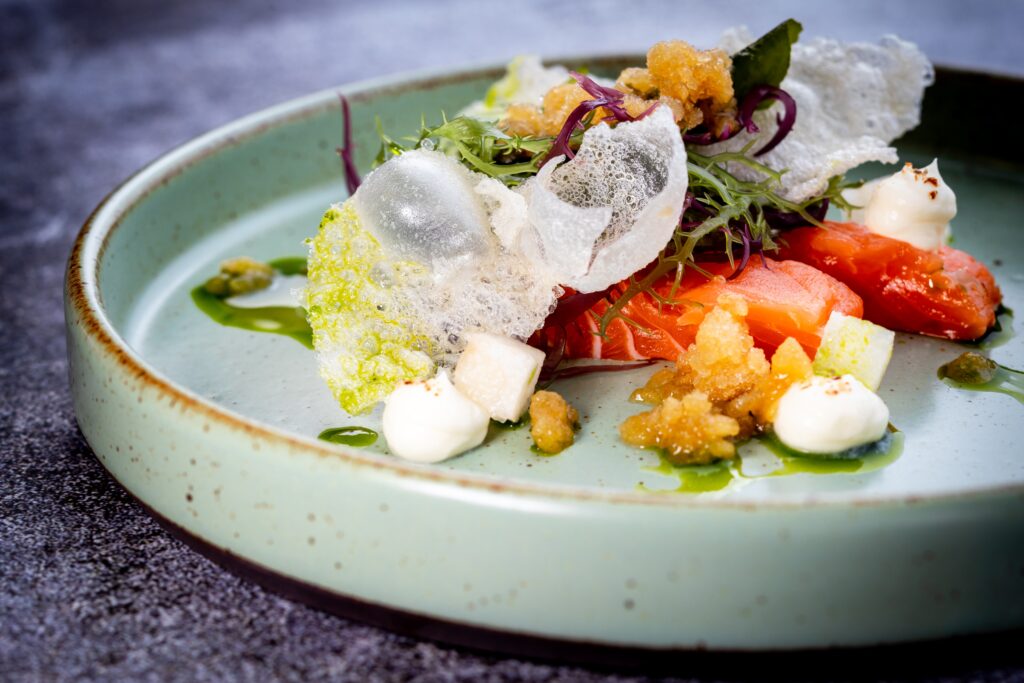 Keeping with the dinner menu, the salmon sashimi marries Tay's ideas of ponzu-pickled wakame, dill oil, and sour cream, while Phan adds his mark with a spectacular soy wasabi granita, pear cubes and Vietnamese rice chips. The resulting dish is a perfect balance of acidity, flavour and crunch.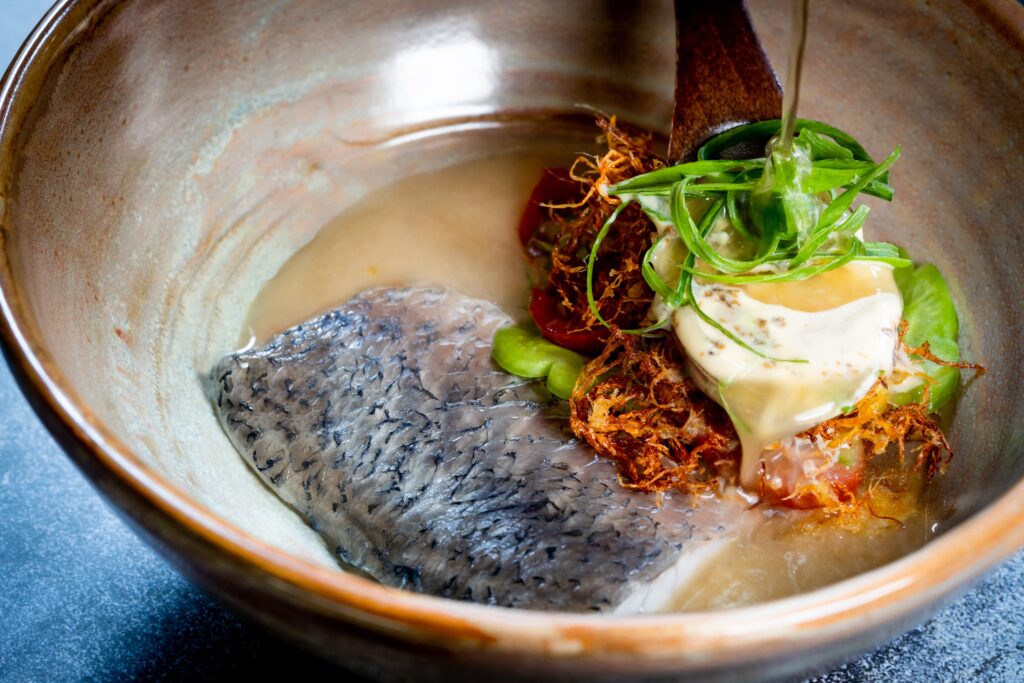 Another creation we highly recommend is their take on traditional fish soup, a contemporary rendition of local sliced fish soup, using fresh fish from Ah Hua Kelong. Interestingly, as Tay couldn't get his hands on dried sole fish in Shanghai, he used anchovies and roasted seabass bones to recreate the signature savouriness of the soup. The final combination results in a beautifully poached seabass, compressed bitter gourd, semi-dried cherry tomatoes, and deep-fried egg floss, perfectly complemented by a flavourful superior fish stock and thick anchovy butter milk sauce.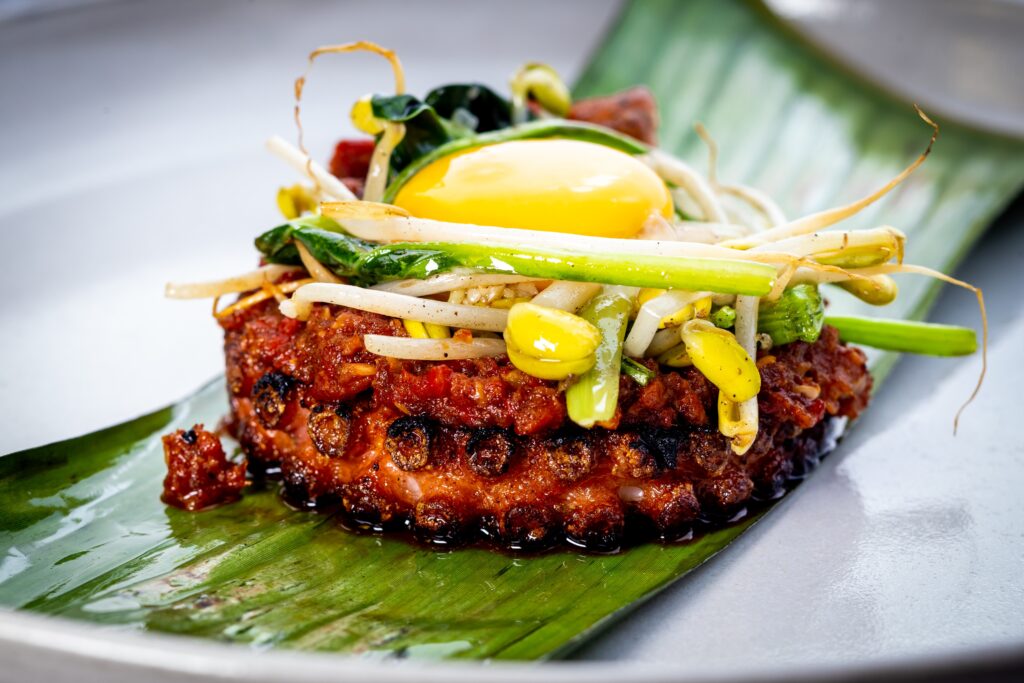 Likewise, the Octopus is a spin on the local favourite of sambal stingray, where Tay combined his love for his Peranakan mother's spicy rempah and sambal with his and Phan's mutual love for Spanish octopus. The meaty tentacle is perfectly blanched and tenderised before being grilled to a melt-in-your-mouth texture, and then generously flavoured with Tay's sambal chilli, served with a confit egg yolk to balance spiciness. It's almost too pretty to eat.
The Baby lamb rack course served with charred eggplants is inspired by Phan's memories of street food during his travels to Vietnam, especially with the marination of the local meat skewers. Phan's rendition features New Zealand lamb marinated with a Vietnamese-style blend of herbs and spices, served with a sweet-tangy sauce made from locally-sourced stingless bee honey.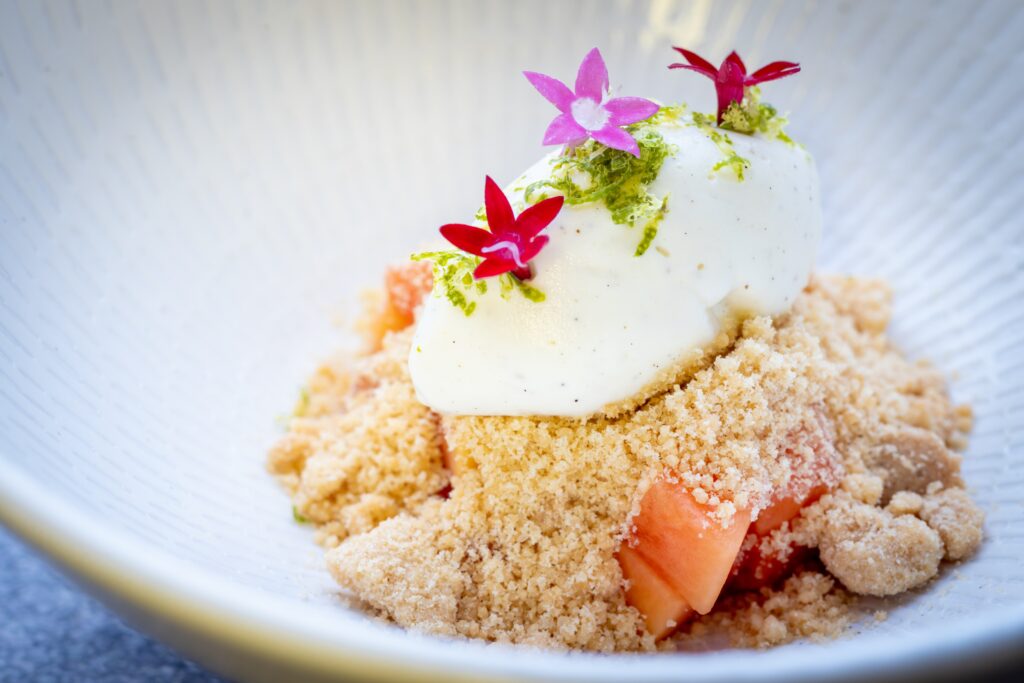 Finally, Phan who is known for his sweet tooth, leads the creation of the desserts. The refreshing burst of tropical flavours through its medley of homemade coconut ice cream crowning pound cake crumble, papaya and caramelised pineapple makes for a perfect bite. More interestingly, the second dessert, Pisang no goreng, is Tay's of the quintessential Asian Pisang goreng, harking back to his culinary school days. However, his innovative twist on the dessert features a deep-fried coconut custard paired with silky smooth homemade banana ice cream and salted gula melaka.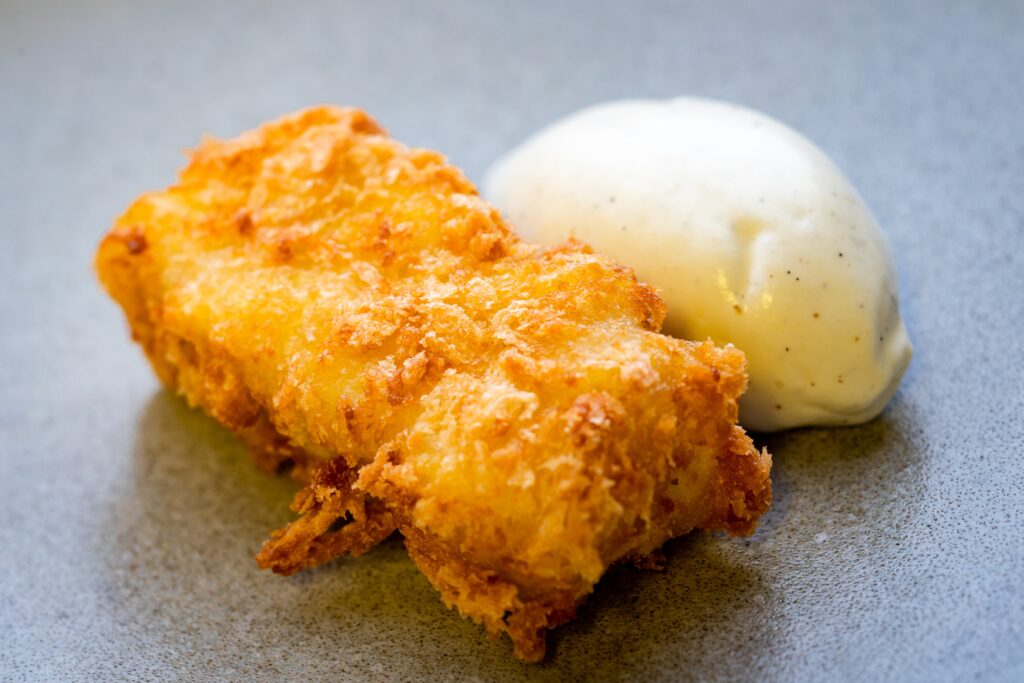 47 Amoy Street, Singapore 069873. Tel: 9838 8401