Cantonese Classics Make A Comeback at Wan Hao Chinese Restaurant
From now until 31st October 2020, stroll down memory lane with Executive Chinese Chef Brian Wong as he puts an innovative spin on popular Cantonese classics from the 70's and 80's.
Showcasing traditional recipes and cooking methods of yesteryear, indulge in a touch of nostalgia from Guangzhou with the low-calorie Stewed Fuzzy Melon and Conpoy with Superior Stock ($38). Relish subtly sweet, fleshy fuzzy melon paired with the natural umami essence of quality dried scallop. A rich superior stock blend composed of natural ingredients such as conpoy, old chicken and chicken feet, without artificial flavourings, additives or preservatives, complete the creation. Wong's healthier renditions of the dishes means that a single serving of the fuzzy melon provides more than 75 percent of the daily requirements of nutrients including vitamin C, calcium, zinc, potassium, fibre and amino acids.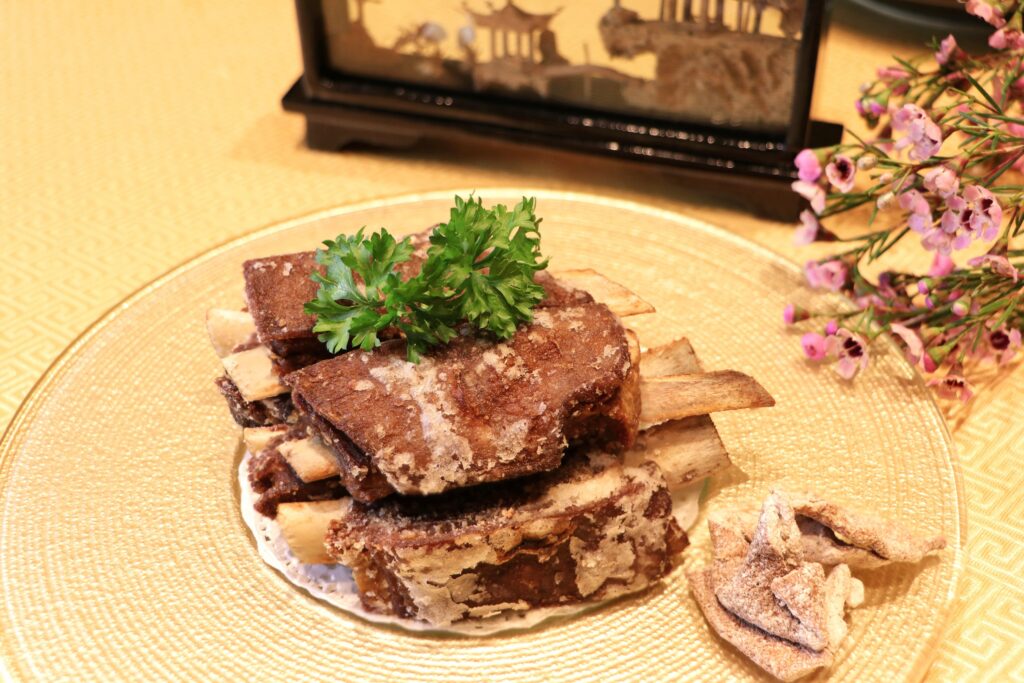 Paying homage to the 1970s, Wong's Mandarin Orange Crispy Deer Ribs ($45) is inspired by the time of prosperity when game was popular with the more affluent, as the meat was believed to be rich in warming energy. Indulge in crispy, succulent ribs that are first braised for two and a half hours, then fried to caramelise the exterior and seasoned with mandarin orange peel and Chinese herbs to promote a balance of qi in the body.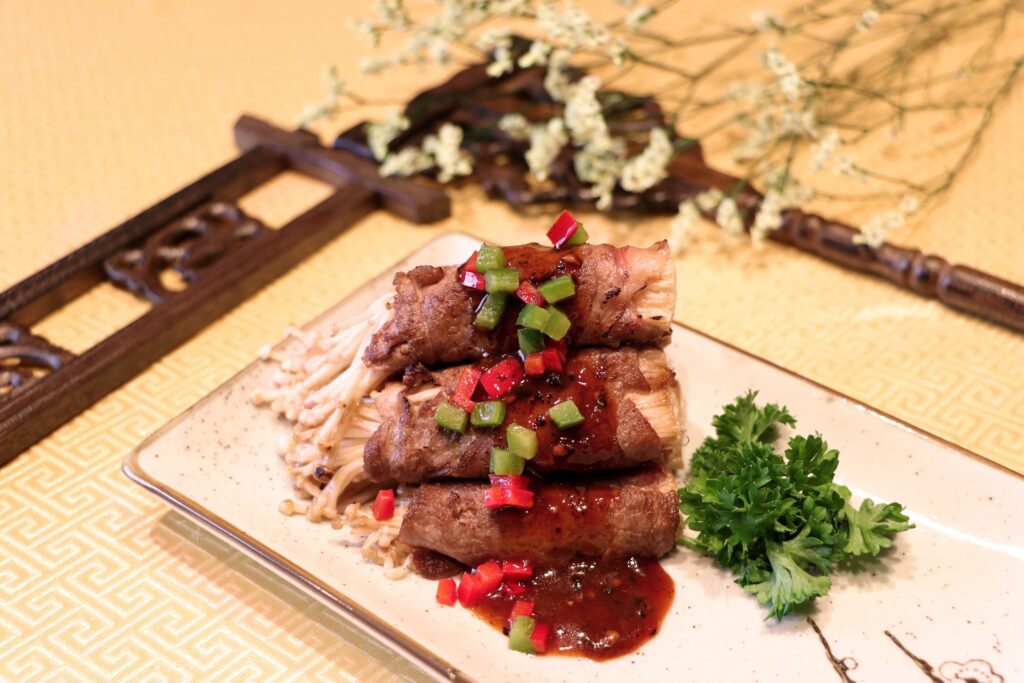 Also available is the Wok-Fried Beef Roll with Enoki Mushroom and Black Pepper Sauce ($38), featuring Black Angus striploin and crunchy mushrooms.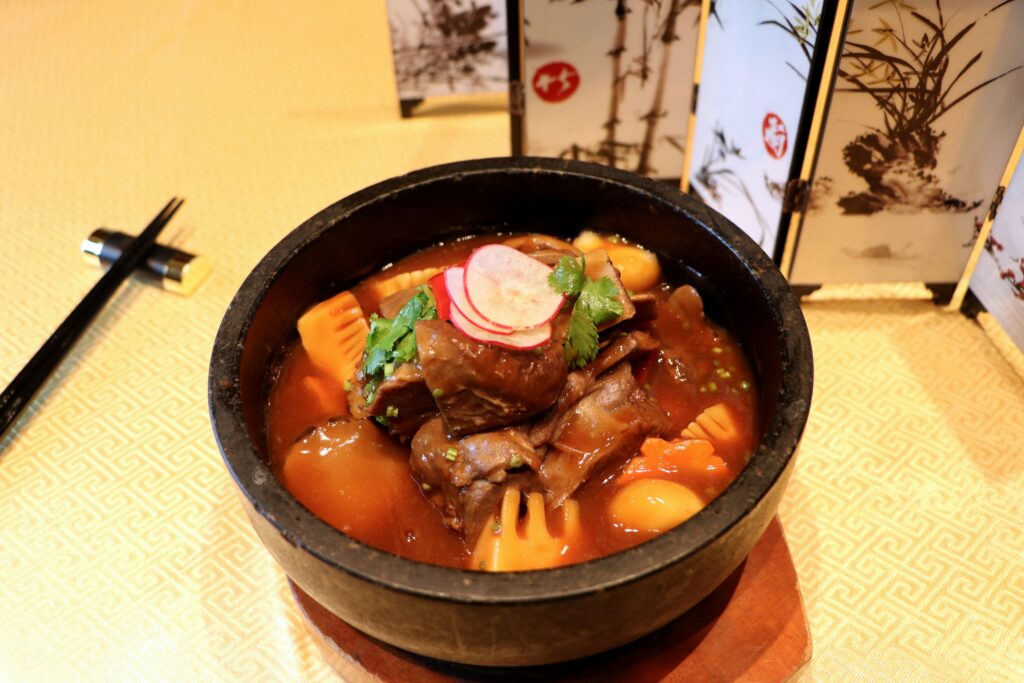 Another comfort food dish is the traditional Braised Lamb with Mushroom and Bamboo Shoot ($55), which harks back to the time of a mass migration to southern regions during the Mongol invasion as the use of lamb and goat meat grew in present-day Guangzhou. Tender, free-range lamb is braised over low heat for three to four hours for a melt-in-the-mouth texture, and finished off with mushrooms and bamboo shoots brimming with B vitamins, manganese and fibre, while aiding in the lowering of bad blood cholesterol levels.
Finally, another Cantonese classic is the Marinated Irish Duck with Sea Salt and Spice ($38). Using free-range Irish Silver Hill Farm ducks that are fed a soy and wheat-based diet, the relatively high fat content of the duck keeps the meat moist and tender during roasting, melting away to render juicy duck meat that is accentuated with sea salt and a secret traditional spice mix.
Singapore Marriott Tang Plaza Hotel, 320 Orchard Road, Singapore 238865. Tel: 6735 5800