Best ramen in Singapore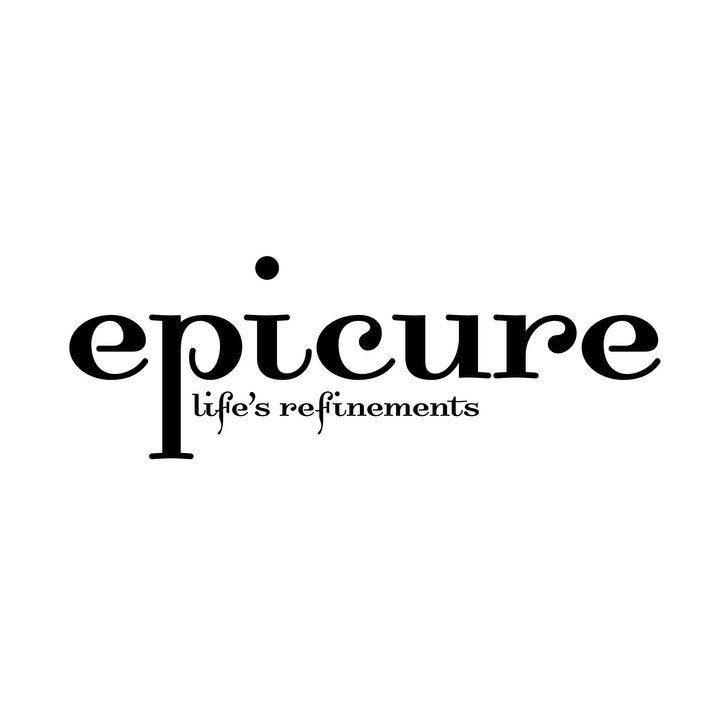 · 2 July 2010
·
Food
The best eateries for your ramen fix.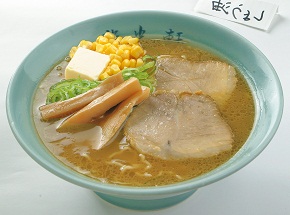 BAIKOHKEN
An outpost of a famous ramen chain that began its roots in Asahikawa, Hokkaido, Baikohken serves three types of broth for their beloved Japanese nosh: miso, shio (salt and chicken-based) and shoyu. Its attentive service and generous portions make this eatery a favourite among the lunchtime crowd in Raffles Place. The corn and butter combinations remain the top choices, such as the Butter and Corn Shio ramen—mix the aromatic ingredients together and watch the broth turn plump and luscious, softening the chashu and scrumptious menma (dried bamboo). It begs for seconds.
11 Tanjong Katong Road #01-67/68 ONEKM. Tel: 6702 2694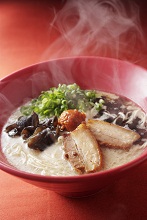 IPPUDO SG
It has only four kinds of ramen on its menu, but that hasn't stopped Ippudo from having snaking queues outside its entrance. Since opening its first outlet here last December, the renowned Japanese ramen chain founded by chef Shigemi Kawahara has been a hit among tonkotsu ramen fans. Cooked with pork bones for more than 15 hours, the tonkotsu broth is luscious and rich, its aromas immediate and inviting. The Shiromaru ramen, with tender pork loin and thin Hakata-style noodles, is the eatery's staple offering. For something richer, there's the Akamaru, a favourite among patrons: its broth is enhanced by a dollop of miso paste, giving it a nuttier nuance.
333A Orchard Road, Mandarin Gallery, #04-02/03/04. Tel: 6235 2797
KEISUKE TOKYO
Keisuke Tokyo is the non-conformist in the ramen camp. It shows you don't need a tonkotsu or shio broth to whip up a full-bodied bowl of ramen. It specialises in shrimp broth; a soup made by boiling roasted shrimp heads in chicken stock for eight hours, causing enticing aromas to linger in the air of the eatery. The Ebi Ramen Special is a classic example of Keisuke Tokyo's repertoire: a hearty offering of tender shrimp wanton, chicken slices, and lettuce stem—perked up by citrus peels and dried pepper strands. If you prefer something lighter, go for the Ebi Miso Ramen, which has miso paste blended into the broth, balancing the robust flavours with a delectable, creamy texture.
#P03-02, Parco Marina Bay, Millenia Walk. Tel: 6337 7919
MARUTAMA RA-MEN
While other ramen eateries focus on tonkotsu or shio (salt-based broth), Marutama works with chicken broth. The standout dish is the signature Marutama Ramen, which comes with chashu and a soft boiled egg. A little magic happens when you toss in slices of garlic (a tabletop condiment) into the soup: the saltiness gives way to a sharp, peppery taste that's addictive.
#03-90, The Central, 6 Eu Tong Sen Street. Tel: 6534 8090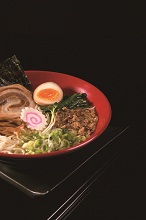 MEN-TEI
Oft-maligned for its overwhelming saltiness or dull blandness, the shio ramen served here is, however, pleasantly light, and the broth is a welcome break from the often creamy tonkotsu ramen at other joints. Stewed with bonito flakes for natural sweetness, the soup is also resplendent with a meaty fragrance. And the yakibuta—tender pieces of barbecued pork—boast a crisp, savoury exterior.
61 Robinson Road, #01-01, Robinson Centre. Tel: 6438 4140
NANTSUTTEI
At Nantsuttei, the chefs add chicken bones into their tonkotsu, Kyushu-style pork broth, before simmering it for more than 20 hours. The highlight here is the mayu (roasted garlic oil) floating on the broth, exuding a mouth-watering fragrance. It shines in the Chashu ramen, when it mixes with the soup to create a rich, piquant blend that is well absorbed by the pork loin. The noodles also have enough firmness to satisfy nitpicking ramen fans.
Private House No.P3-06, #03-02, Millenia Walk, 9 Raffles Boulevard. Tel: 6337 7166
NETSURETSU ICHIBAN-TEI
Frequented by both locals and Japanese expats, the restaurant's main draw is the Tonkotsu Ramen with al dente noodles in a milk-white broth, slices of tender pork, shaved leeks and an egg. The last ingredient is the main draw here: tinged brown from the soy sauce marinade, the whites were soft and wobbly, with a hint of runny yolk.
60 Robertson Quay, #01-13, Quayside. Tel: 6733 3923.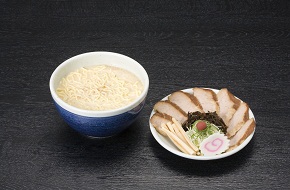 SANTOUKA RAMEN
If you think the belly is the best part of a pig, you haven't tried pork cheek that has been slow-cooked to an almost gelatinous and tender texture. Savour this unique cut in their Tokusen Toroniku ramen, served separately so it doesn't get soggy in the broth. Of the three choices of soup base—shio, miso or spicy—the shio-based option is the crowd favourite.
6 Eu Tong Sen Street, #02-76, Central, Clarke Quay. Tel: 6224 0668.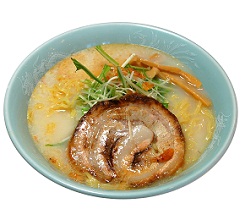 TAMPOPO
Try the Hokkaido and Kyushu styles (made with rich pork broth) of ramen, in particular, the wildly popular Black Pig Shabu Ramen, a signature item. Juicy slivers of black pig shabu nestle among the noodles in a fragrant broth boiled down from pork bones over two days, and topped with bamboo shoots, cabbage and chilli flakes. Opt for pork bone Kyushu ramen if you don't want the chilli.
177 River Valley Road, #01-23/24, Liang Court Shopping Centre. Tel: 6338 3186.
YOSHIMARU RAMEN BAR [CLOSED]
Claiming to be the flag-bearer for Hakata (a ward in Fukuoka City, Kyushu) ramen, Yoshimaru focuses on tonkotsu. The broth, simmered with pork bones for 12 hours, isn't as cloudy as one might expect, but the sweet-nutty flavour still packs a punch. We slurped up the Traditional Hakata Ramen, which is served with chashu, scallion, soft boiled eggs and cloud ear mushrooms. We also like the Moridakusan Ramen, which includes seaweed and mentaiko (fish roe).
31 Lorong Liput, Holland Village. Tel: 6463 3132
SHARE