Saint Pierre re-opens with new look and menus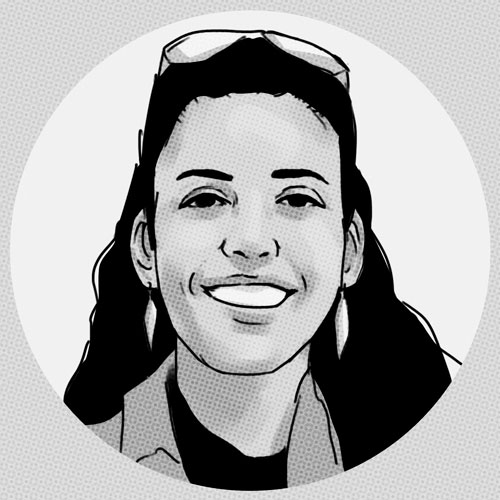 · 10 August 2020
·
Dining
Chef-owner Emmanuel Stroobant of two-Michelin-starred Saint Pierre presents new dishes that inspire discovery and adventure.
After a two-month hiatus, the newly refurbished two-Michelin-starred Saint Pierre is back with a new look and menus that are in line with chef-owner Emmanuel Stroobant's Zen Circle and his unreserved approach to cooking.
Diners can expect the same floor-to-ceiling windows that offer panoramic views of Marina Bay that they previously enjoyed, but this time with new carpeting, paulownia timber cabinetry and a striking smooth crystalline-onyx pillar that is easily the centre-piece of the intimate dining room.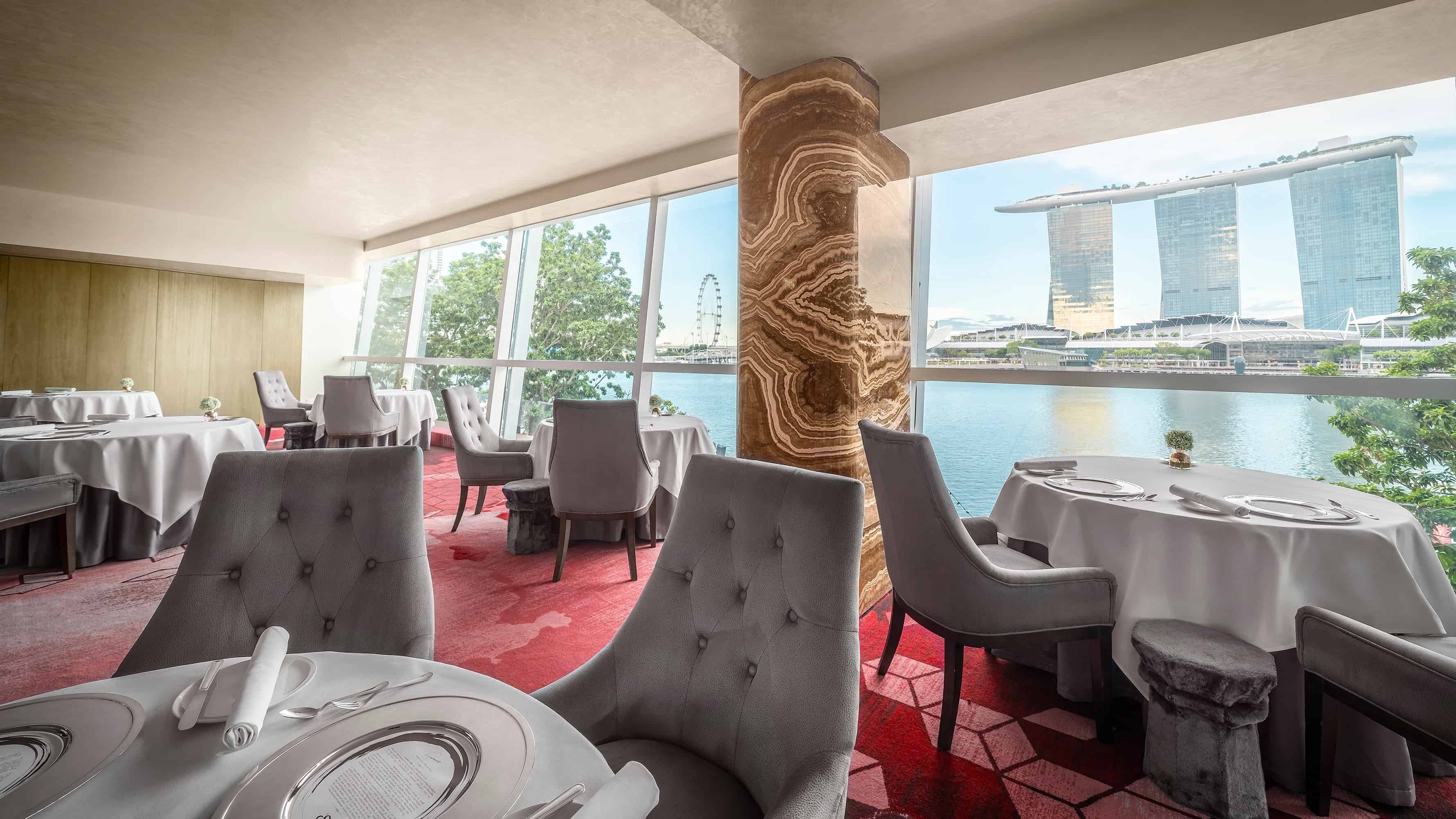 The new lunch menus offer a choice of three or four courses (from $128 and $158 respectively), while dinner offers a choice of the six-course Discovery or eight-course Adventure menus (from $298 and $348 respectively).
Begin the indulgence with Stroobant's stunning quintet of SNACKS. A gravlax of premium Sakura Masu, also known as cherry salmon, encased in a crunchy taco shell; Bafun Uni atop royale egg custard seasoned with dashi; Squid cooked in nori butter and served with a lemongrass-scented hollandaise sauce, topped with Royal Belgian oscietra caviar; Umitoro dotted with pickled purple sand carrot from Normandy; and blow-torched Omi beef roll with a watermelon radish and mushrooms.
Giving way to that across all the menus is the starter of TOMATO. Hass avocado and tomato jelly crown a base of sourdough croutons, pomelo, and sweet Amela tomatoes from Shizuoka. The gorgeous creation is dotted with Hass avocado puree and finished off with refreshing yuzu koshu chilli paste.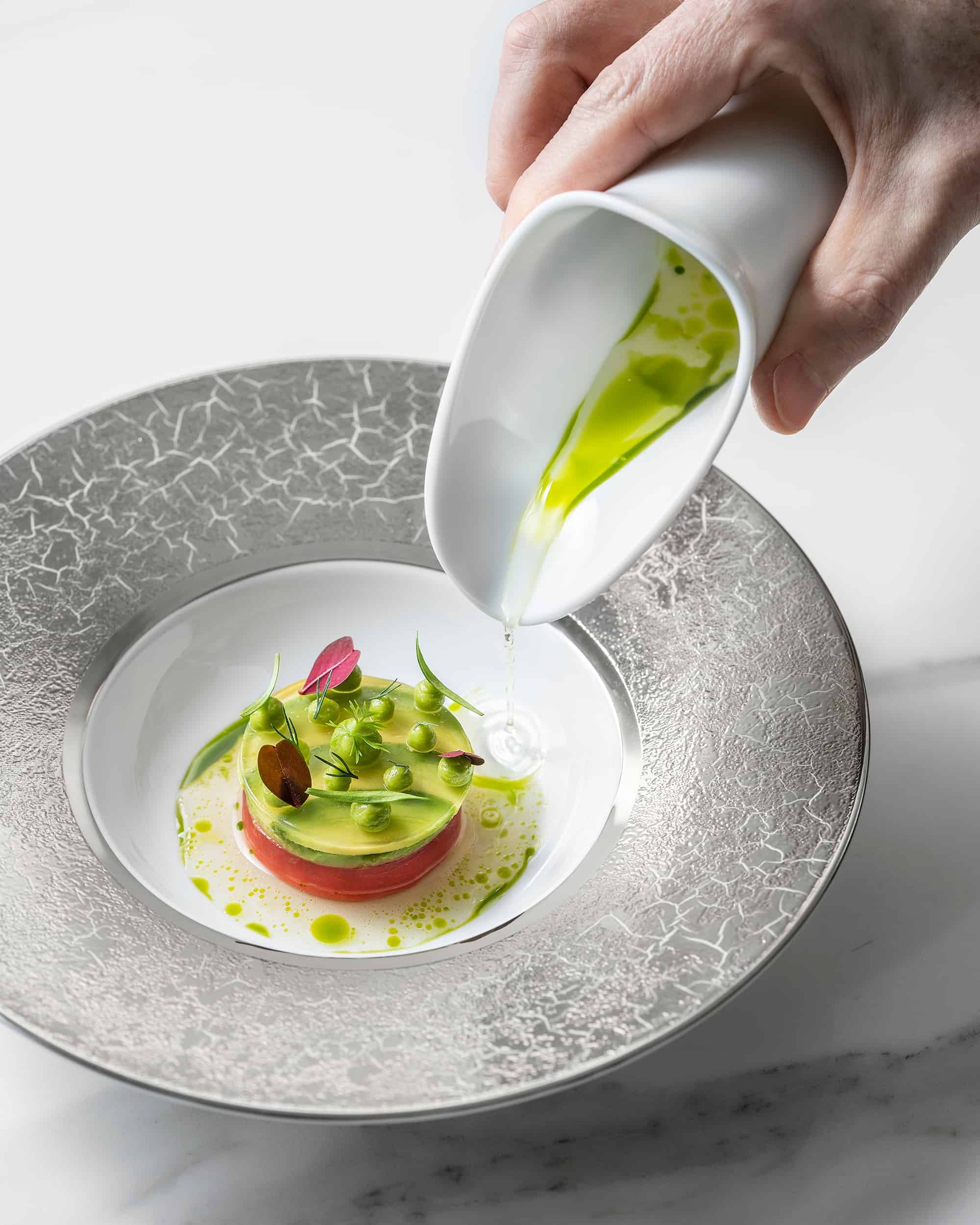 As usual, Stroobant's elegant fine dining menus showcase premium ingredients sourced from all over the world. For instance, fresh seafood weighs in heavily on his new menus. CRAB features Hokkaido hairy crab, where the natural sweetness of the crustacean is bathed in a Hokkaido white corn nage broth, complemented with almond cream.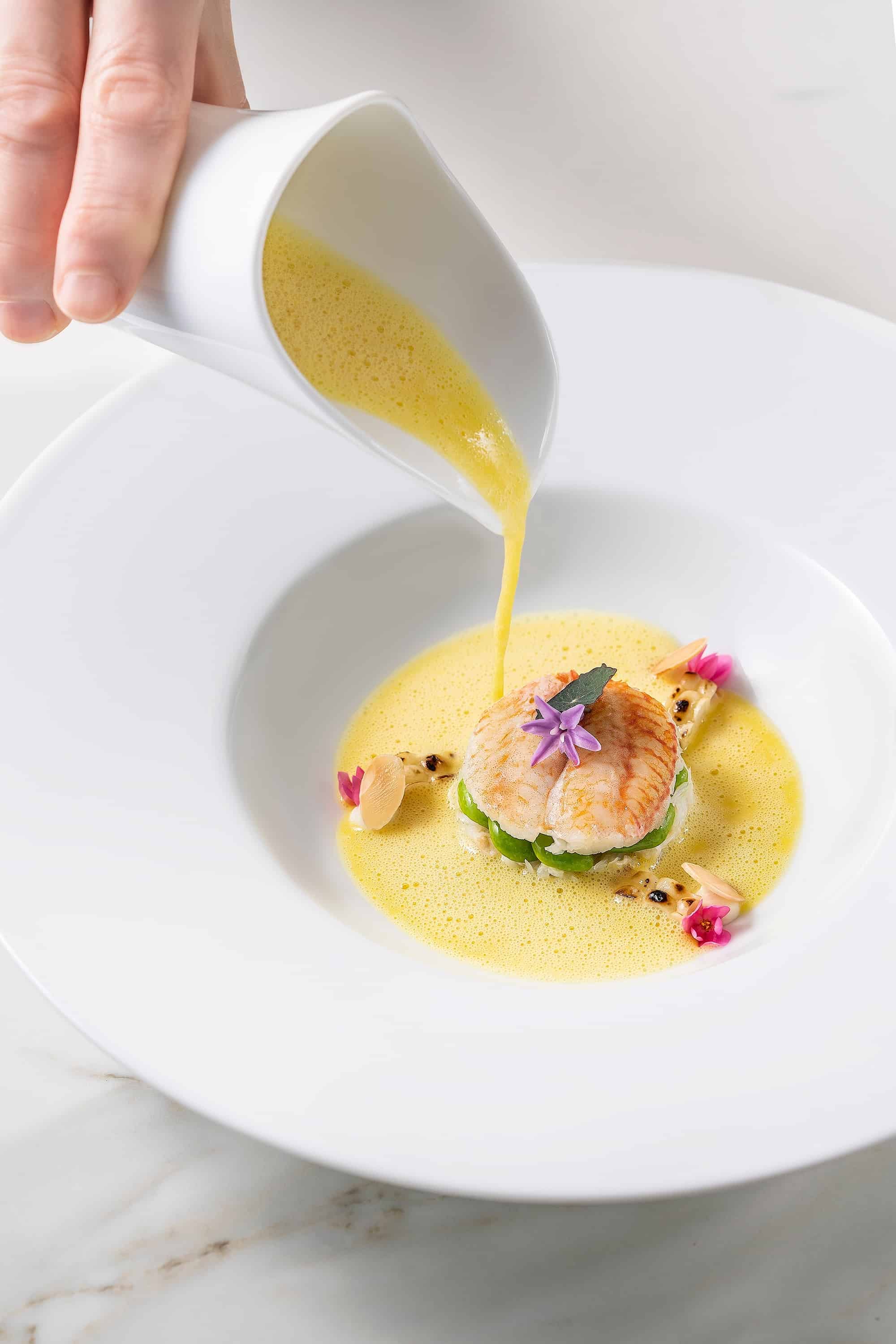 Another fresh seafood dish is the stunning CAVIAR, where a base of Hokkaido scallop tartare, Jerusalem artichoke and puffed Japanese seat a ring of buttermilk and horseradish, before finally being topped with 5g of Royal Belgian oscietra caviar. The premium caviar is harvested from nine- to 10-year-old sturgeons from the Caspian Sea.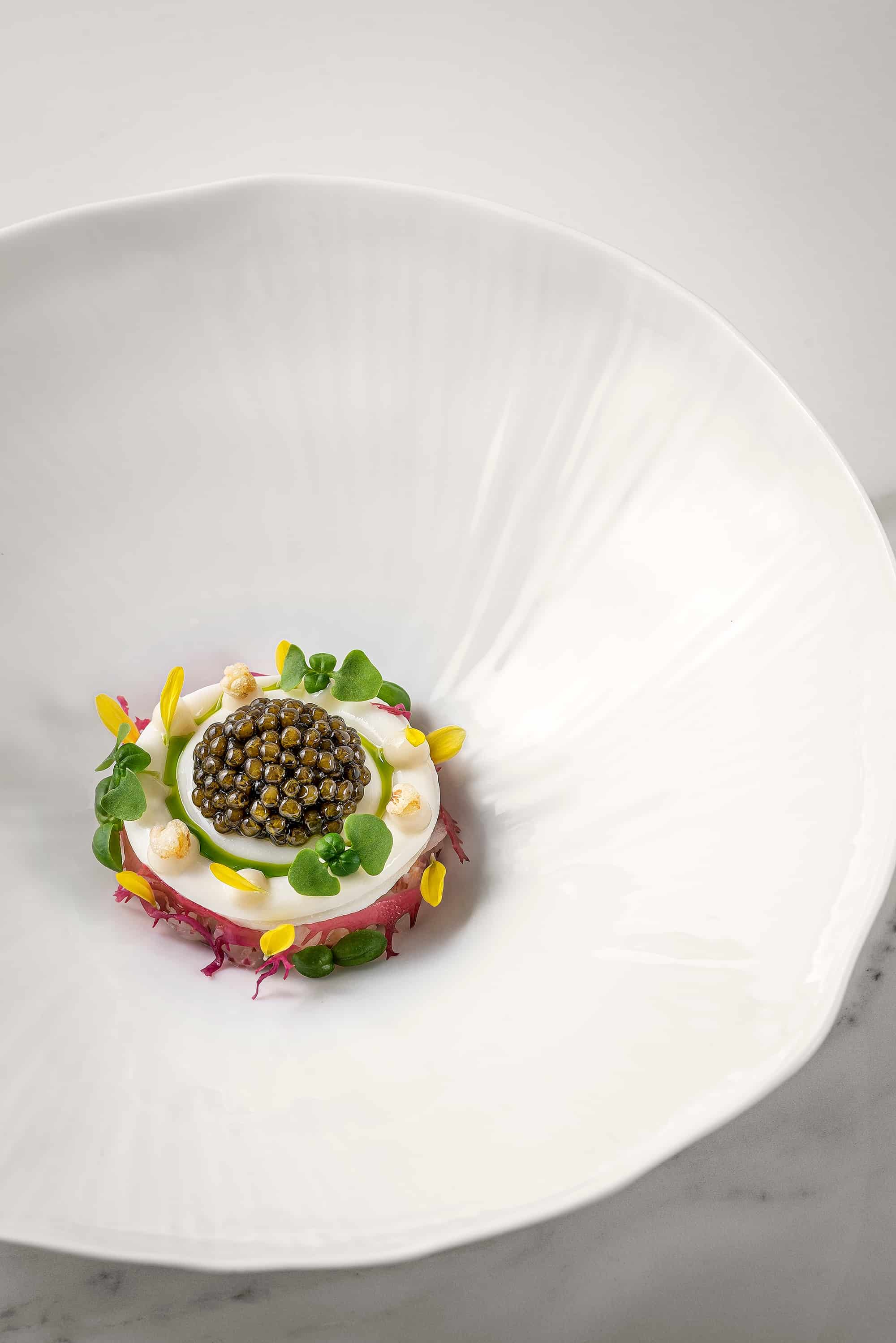 Moving over to Western Australia, tuck into a two and a half year-old MARRON, barbecued tableside. The marron is brushed over with its own oil sacs before being served with turnip tea, finger lime and kohlrabi.
But for a heavier main, BEEF boasts A5-grade Wagyu Omi beef from Chiba, flanked by petit pois, pickled shallots and pickled girolle mushroom, accompanied by French sweetbread confit with fermented onion foam.
If you don't have space to indulge the elegant Cheese Trolley with its selection of at least 20 fine cheeses, end on a high note with either CHOCOLATE, MELON or STRAWBERRY, depending on your choice of menu. For instance, STRAWBERRY sees Valrhona yuzu chocolate cradling Tochigi Prefecture strawberries and lemon sponge.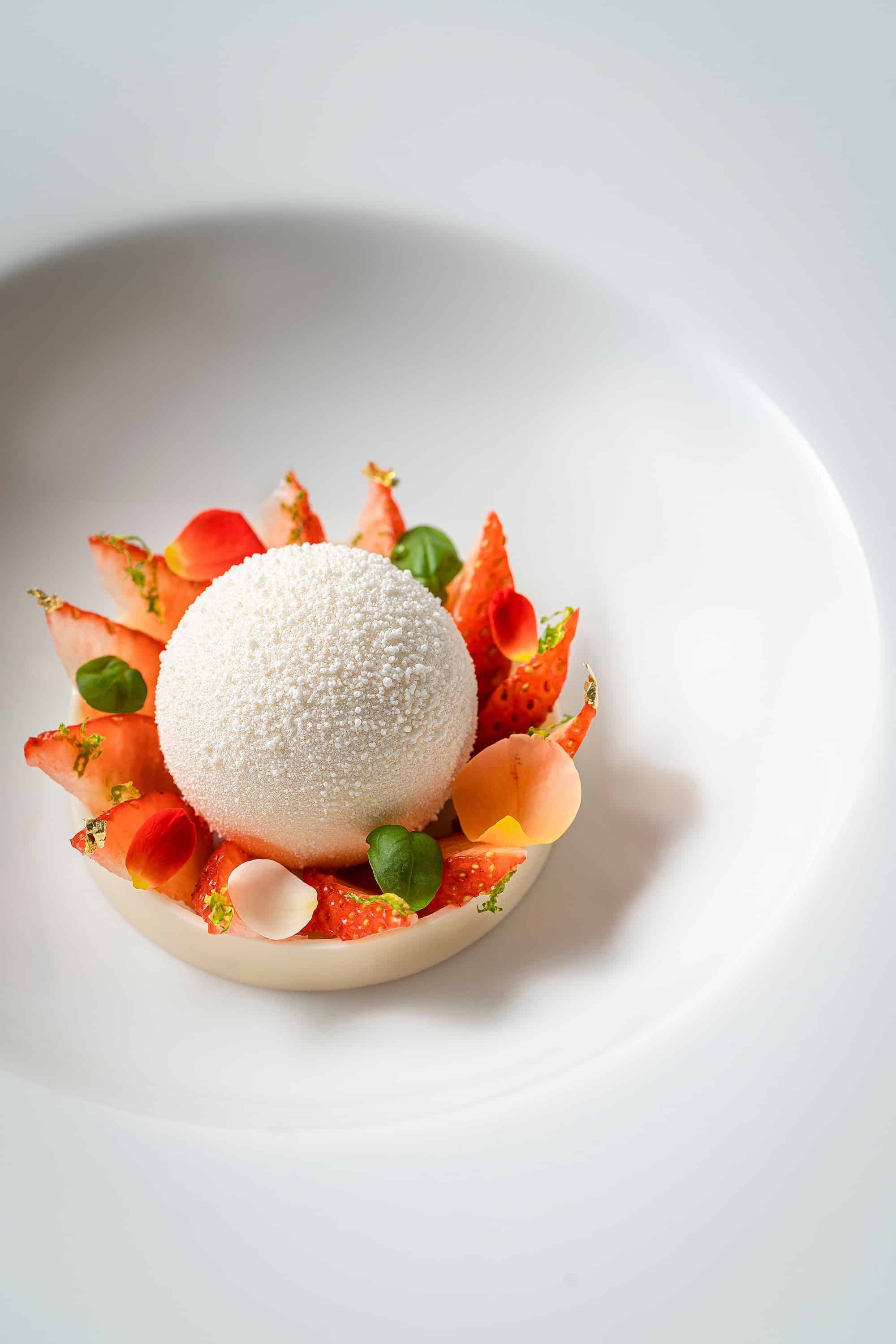 Wine pairings start from $70 for lunch and from $180 at dinner.
SHARE