The Butcher's Wife wants you to eat healthy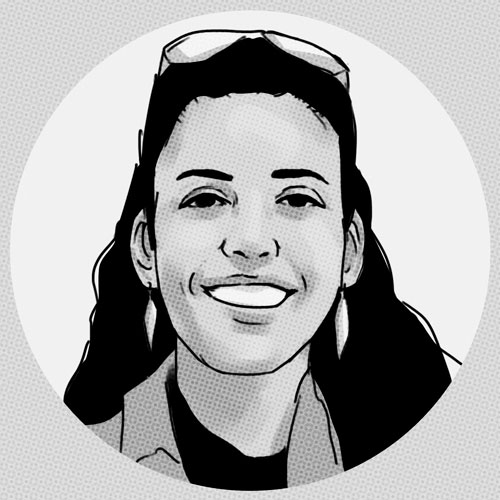 · 11 August 2020
·
Dining
Chef Mariana Campos blazes the trail for fermentation and ethos of clean eating.
Brazil-born, Paris-trained head chef Mariana Campos of The Butcher's Wife is trailblazing the #glutenfree, wild fermentation and eat local path with her new menus following her ethos that delicious food can still be healthy and very gut-friendly. Furthermore, Campos' Brazilian roots are evident throughout her dishes, as she seamlessly marries her childhood staples of tapioca, corn and banana with complementing Asian flavours.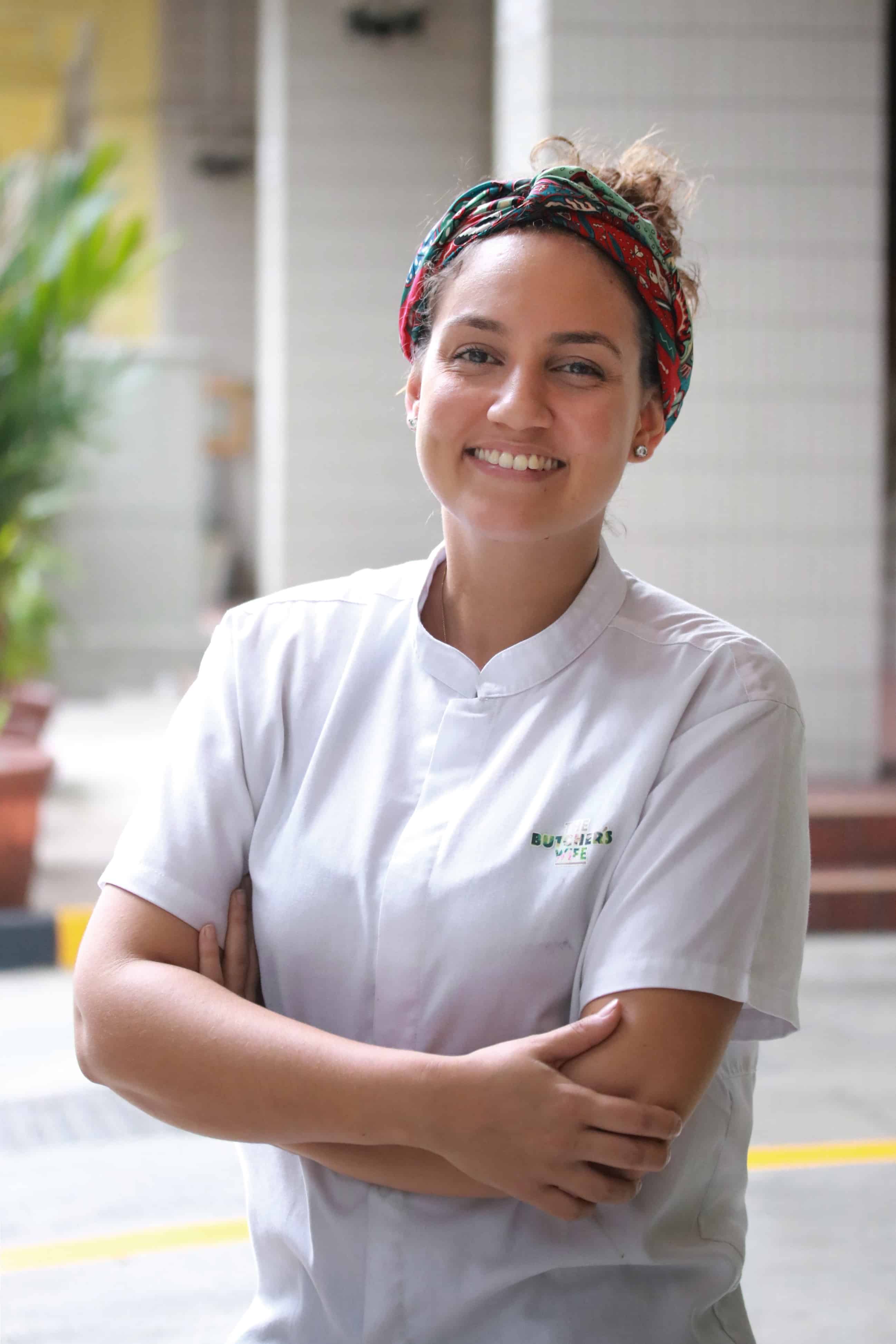 If you're a fan of kombucha, you'll love Campos' homemade kombucha. While the flavours change on a regular basis, popular combinations are roselle & orange, and elderflower-tinged green tea.
Kick off the feasting with Dadinhos de Sago, a quintessential Brazilian street food and happy hour snack. The little crispy, deep-fried dices are a classic pairing of tapioca and salted Brazilian cheese, resulting in a slightly puffed and crunchy exterior with soft and creamy filling. While typically served with a spicy gula melaka dip in Brazil, Campos complements it with local red dragon fruit chutney, perfumed with cardamon and garam masala.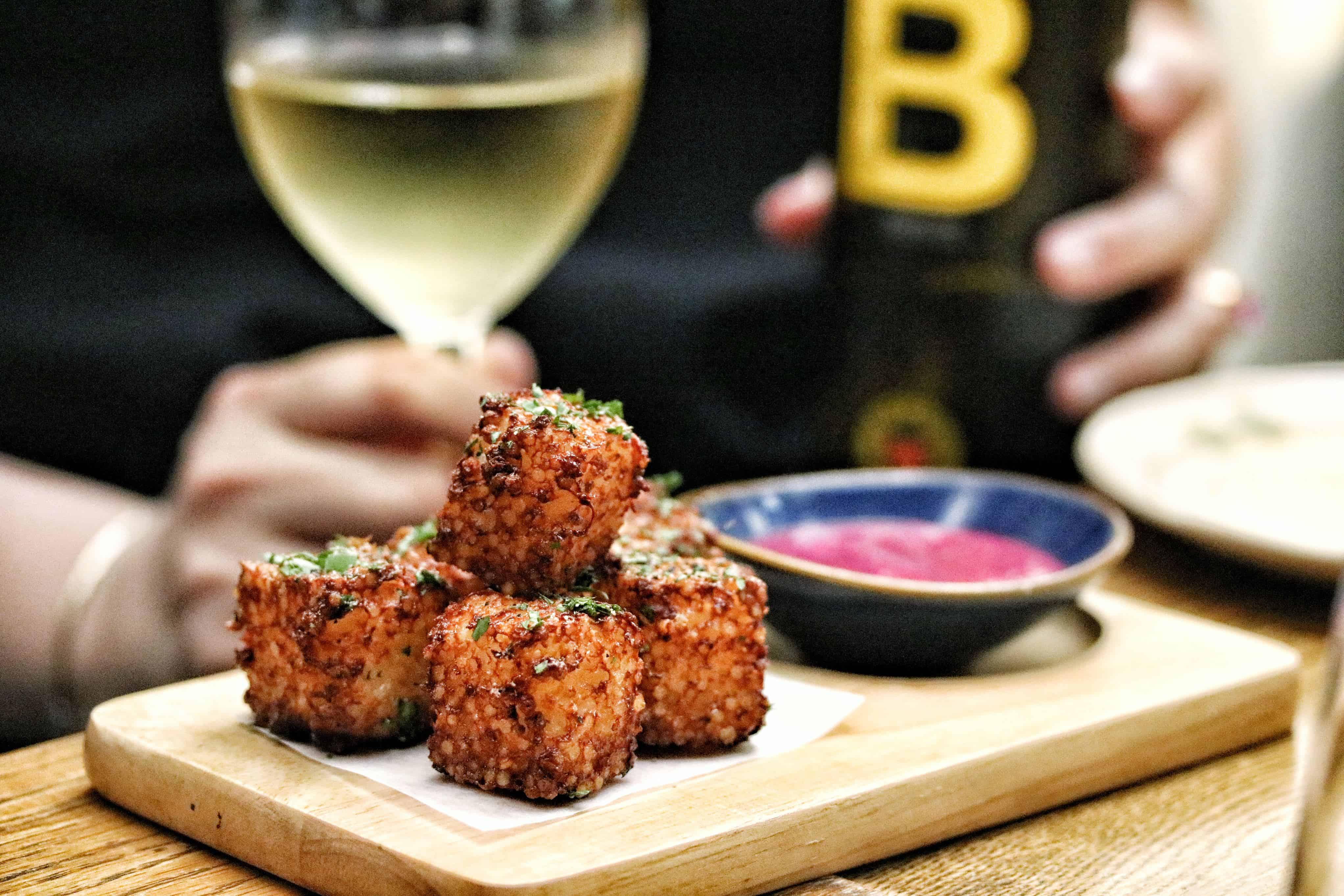 Another small in size but big on flavours snack is her Mini Corn on Fire, inspired by Brazilian-style corn on the cob, but Asian-style now instead. While traditionally grilled and topped with garlic mayo and grated cheese, Campos' rendition makes use of grated pecorino and smoked paprika for strong, salty flavours, drizzled over with lashings of umami fermented black garlic mayonnaise.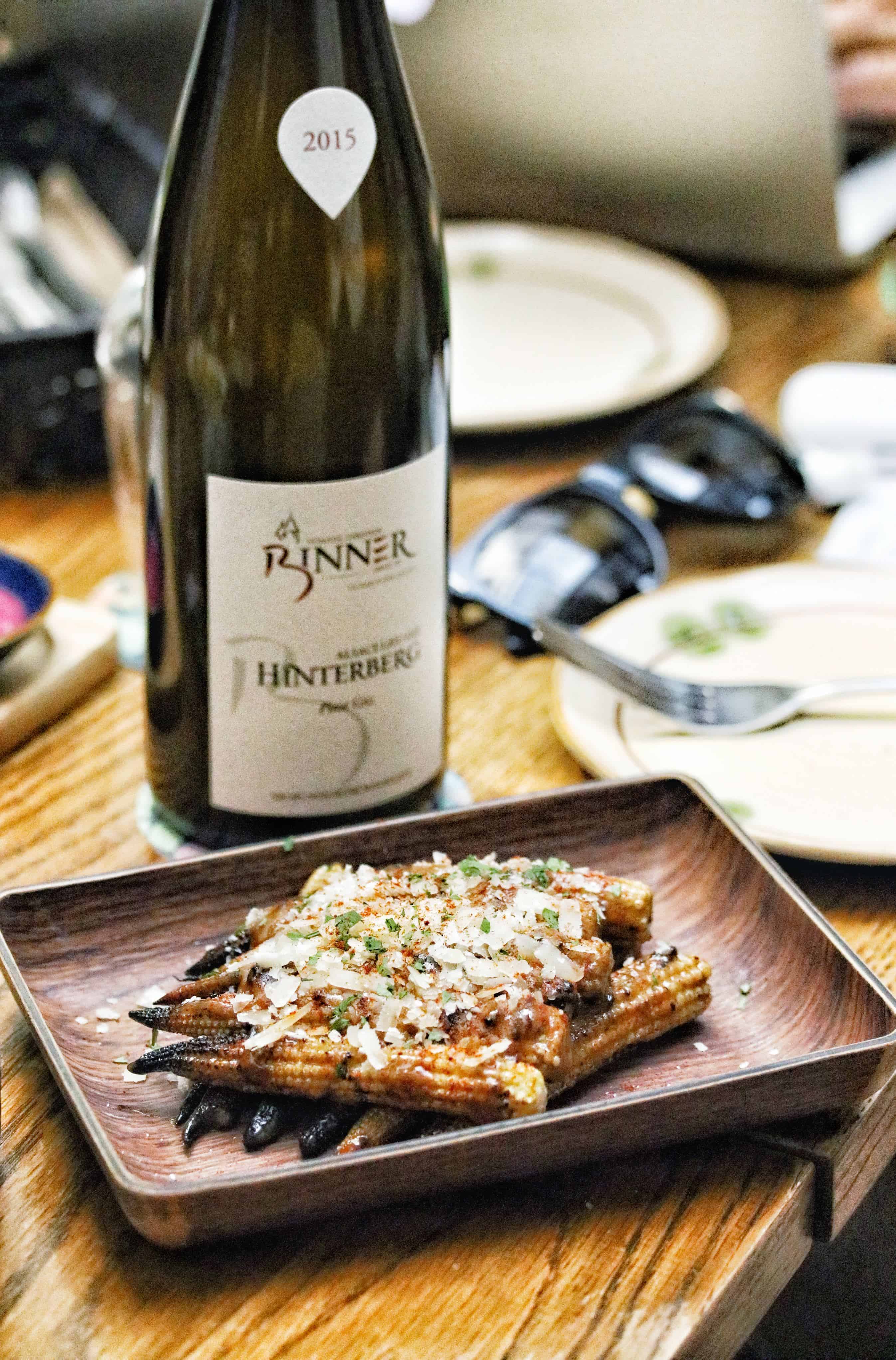 Goat's cheese purists will like Campos' impressive homemade fermented goat's cheese using kefir grains, which takes 10 days to ferment, but the resulting creamy goat cheese is packed with significant amounts of gut-cleansing beneficial bacteria, yeast and complete proteins. Continuing the trend of local ingredients, the cheese is paired with raw honey from 13 Honey, a local honey company that sources from their own bee farms, and locally sourced gluten-free walnut and buckwheat bread.
​​A must-try is Tucupi Tiradito, a Brazilian-style of ceviche made with fermented tapioca (manioc) juice, wing beans pickles, laksa leaves oil and crunchy tapioca chips. Tucupi, a Brazilian staple made from fermenting cassava root is paired with local barramundi, pickled local winged beans and finished with a coriander and laksa leaf oil.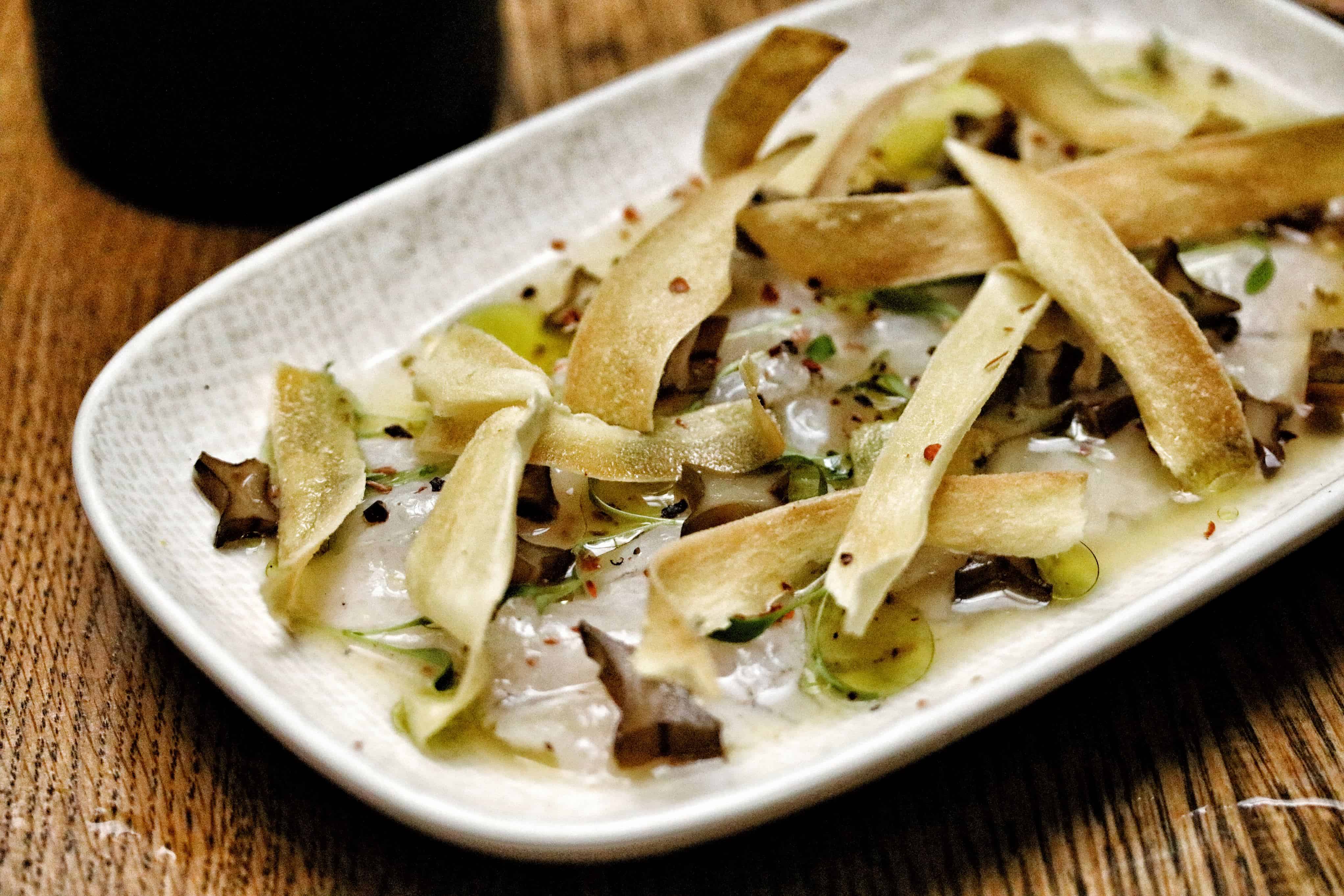 For real gluten-free comfort food, you can't go wrong with the Sweet Potato Gnocchi, made using buckwheat flour to give the gnocchi a crispier exterior but fluffy interior. The dish is completed with a rosemary butter sauce with parmesan cheese and locally grown mushrooms for extra anti-inflammatory properties.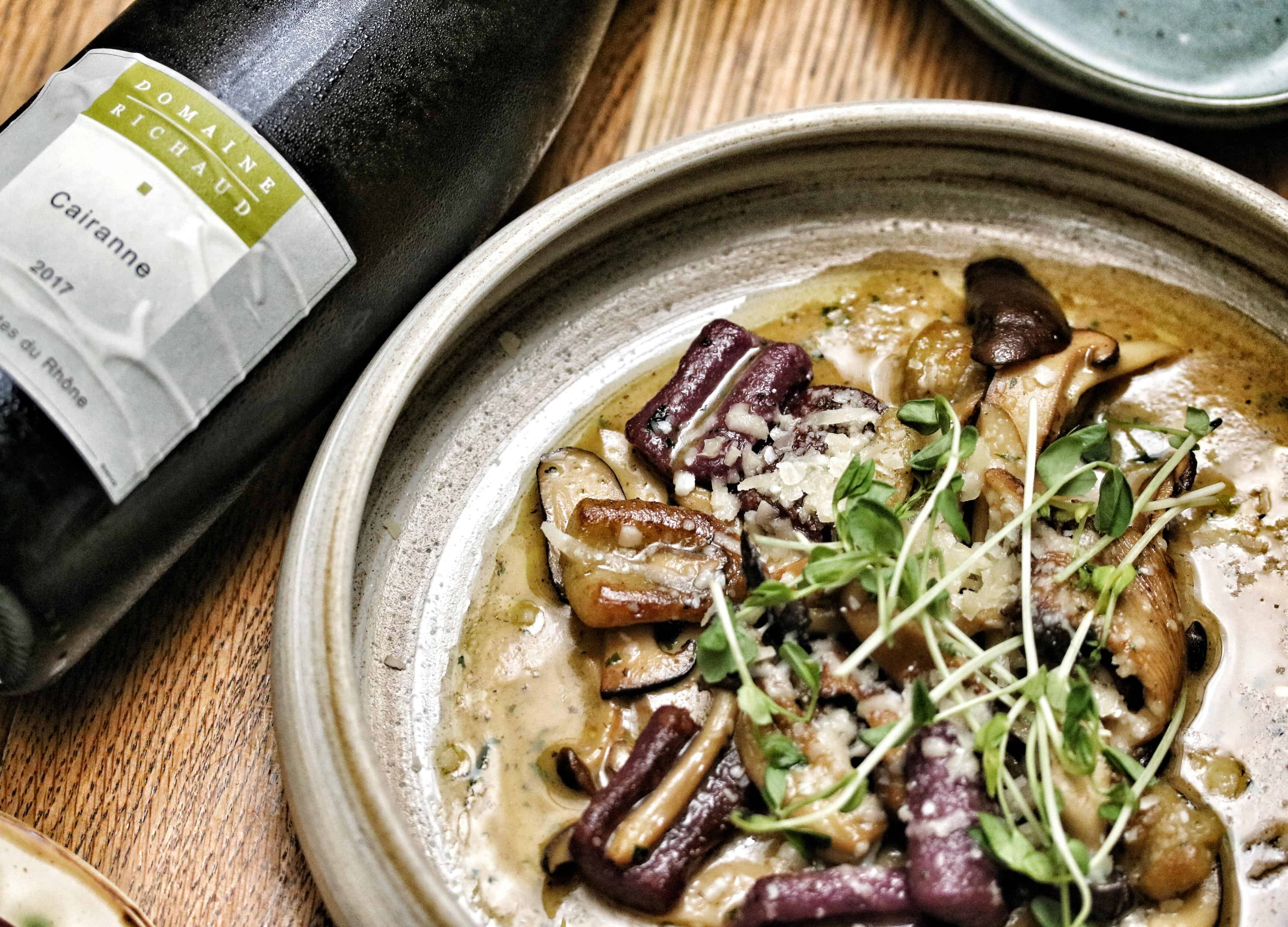 A great option for coeliacs and vegetarians, the Cal Blue Pea Flower Naan Sandwich takes a modern twist on Middle Eastern influences and Brazilian staples. Regular chickpea falafels are replaced by fermented black beans to create a lighter, fluffier falafel patty, and paired with a red lentil and roasted carrot hummus instead. Homemade yoghurt and a green mango chilli sauce complete the filling, served in the greyish-blue, gluten-free naan.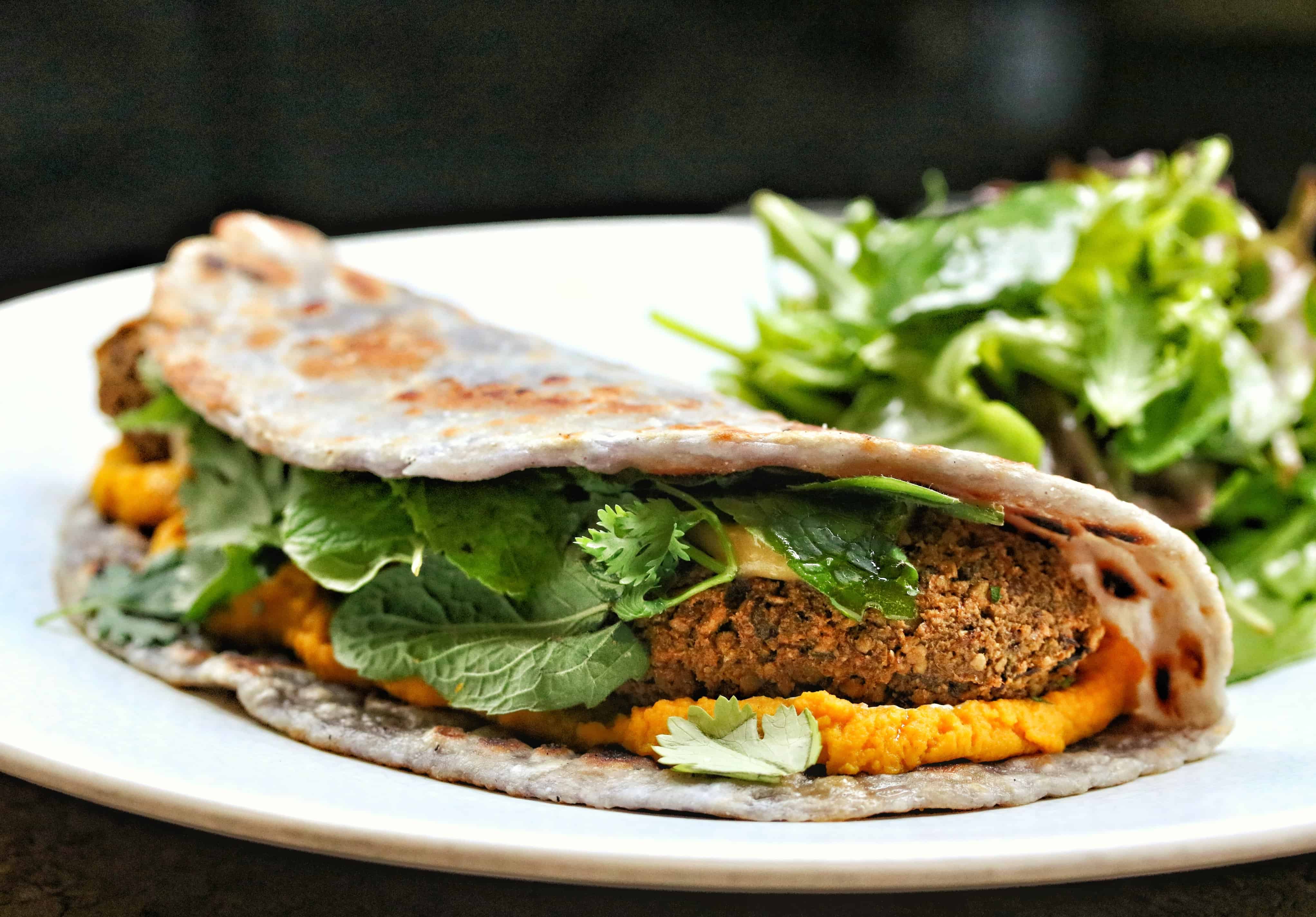 For mains, the 200g Wagyu Picanha features the round cap of Australian wagyu, is paired with a refreshing, green papaya salsa and burnt cauliflower puree, sprinkled with dehydrated banana powder for texture.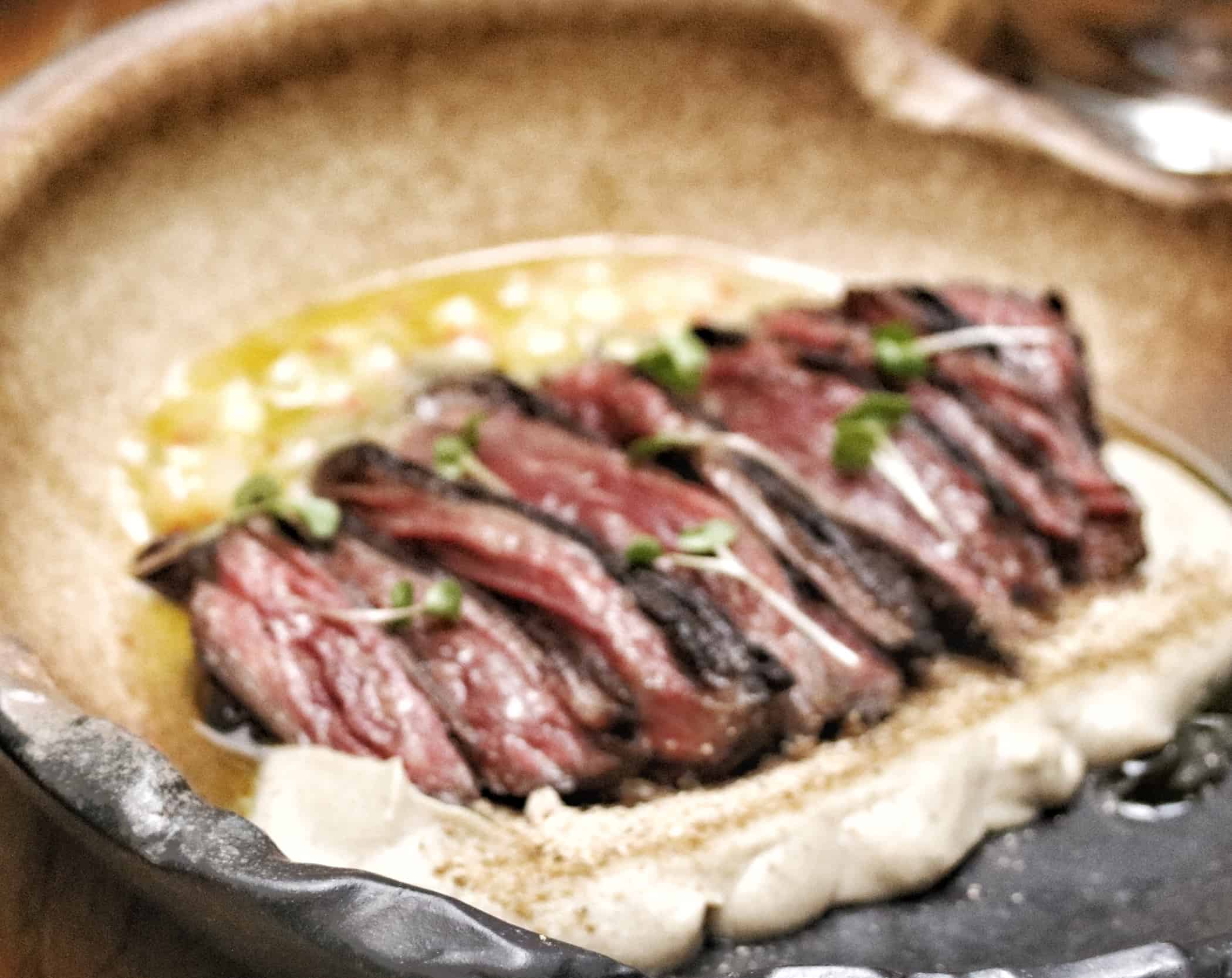 Equally stunning, is the sous-vide cooked and chargrilled octopus served with a silky smooth manioc puree, complemented with a deep, homemade white kimchi and grilled broccolini.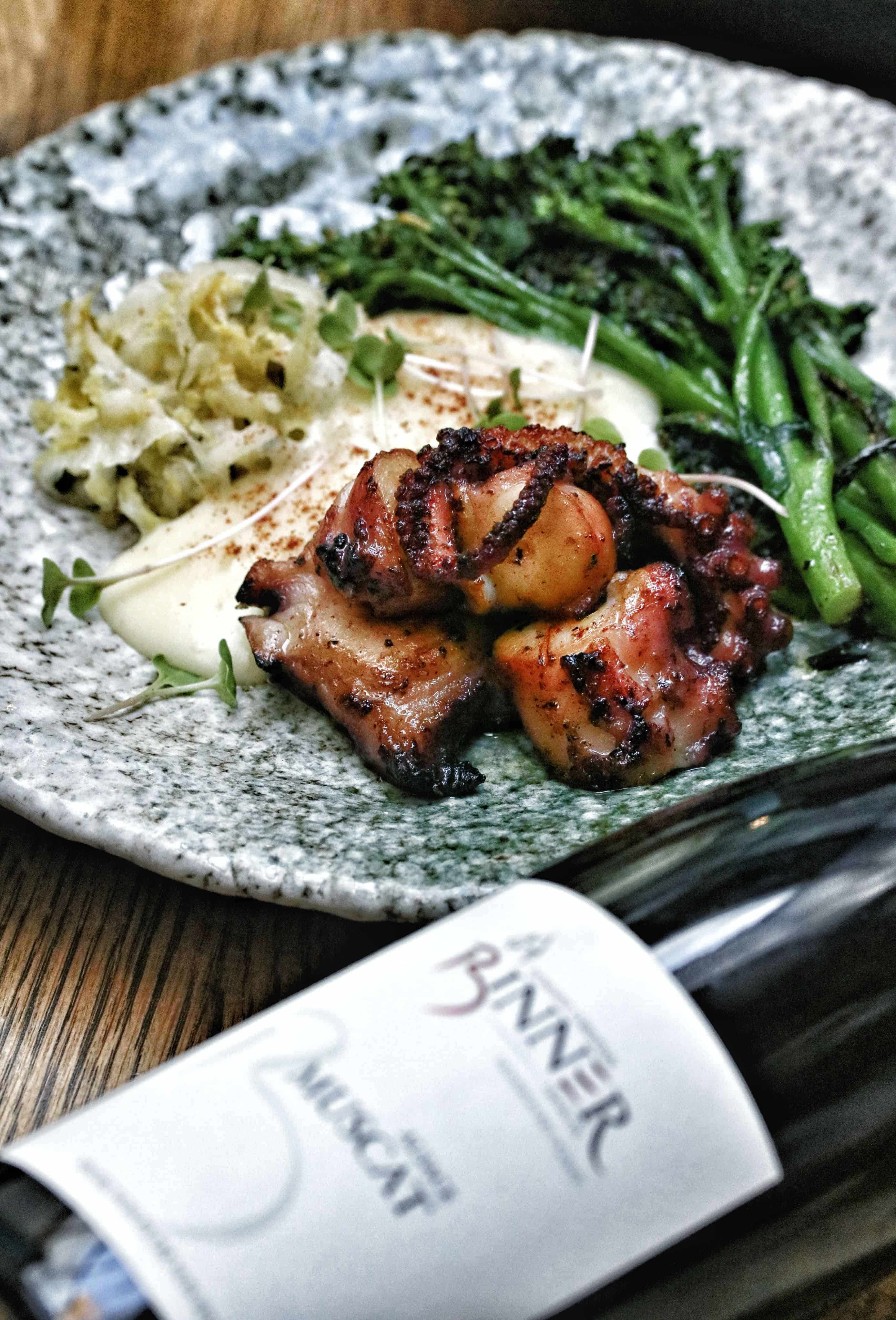 Finally, end the indulgence with the Warm Chocolate Cake enclosing a rich, molten lava centre of 72% Ecuadorian chocolate from local bean-to-bar chocolate maker Lemuel Chocolate, served with buttery pili nuts and homemade caramel miso ice cream.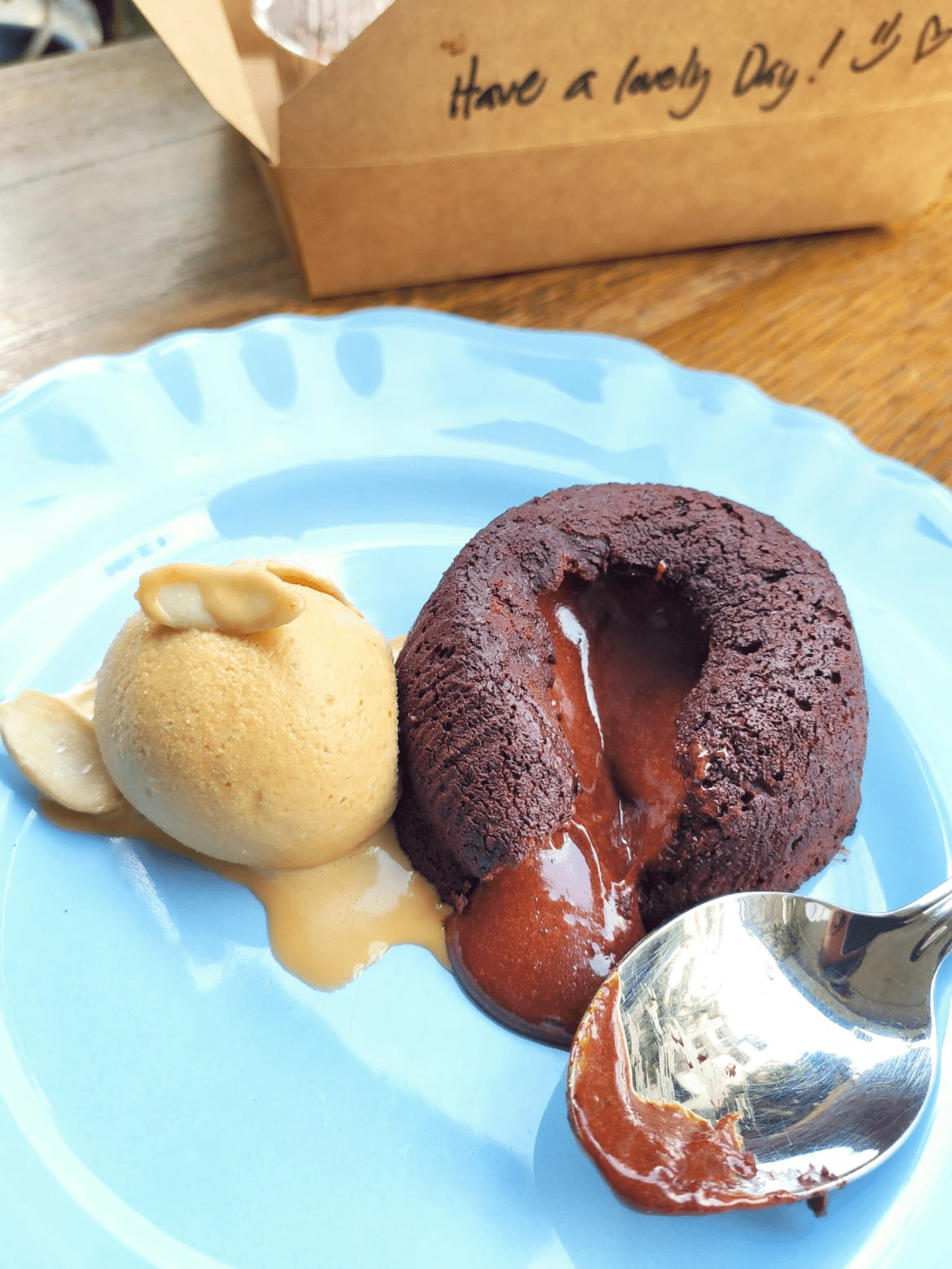 Or go for the very refreshing Lemongrass Panna Cotta, infused with ginger and lime kaffir leaves. The creamy concoction is crowned with a butternut tuile, a creamy calamansi curd and cubes of pineapples cooked sous vide in their own juices.
Opt for natural wine pairings from Drunken Farmer to complement Campos' ethos of clean eating.
SHARE