The taste of Paris in summer
La Dame de Pic at Raffles Singapore presents summer creations in its Experience and Elegance menus.
It's like taking a stroll through a garden in Paris; soaking in the dappled rays of soft sunlight, breathing in the aroma of herbs in the potager; enjoying the vibrant colours of tomatoes, carrots, ruby chard, purple kohlrabi, red and frilly "Lollo Rossa" lettuce and more. It's a tapestry of colour, texture and form that surrounds you and captivates all your senses.
Indulging in the summer creations of La Dame de Pic at Raffles Singapore has that kind of effect on you. It's aromatic; it's colourful; it's a tantalising mouth-feel of subtle contrasts and sensations. And that's just the Tomato Myriad; a simple plate of sun-ripened heirloom tomatoes sitting in tomato consommé infused with elderflower and accompanied by burrata ice cream. It was the perfect dish to begin the Experience ($248++) or Elegance ($338++) dinner, with the option of wine and sake pairing ($158++).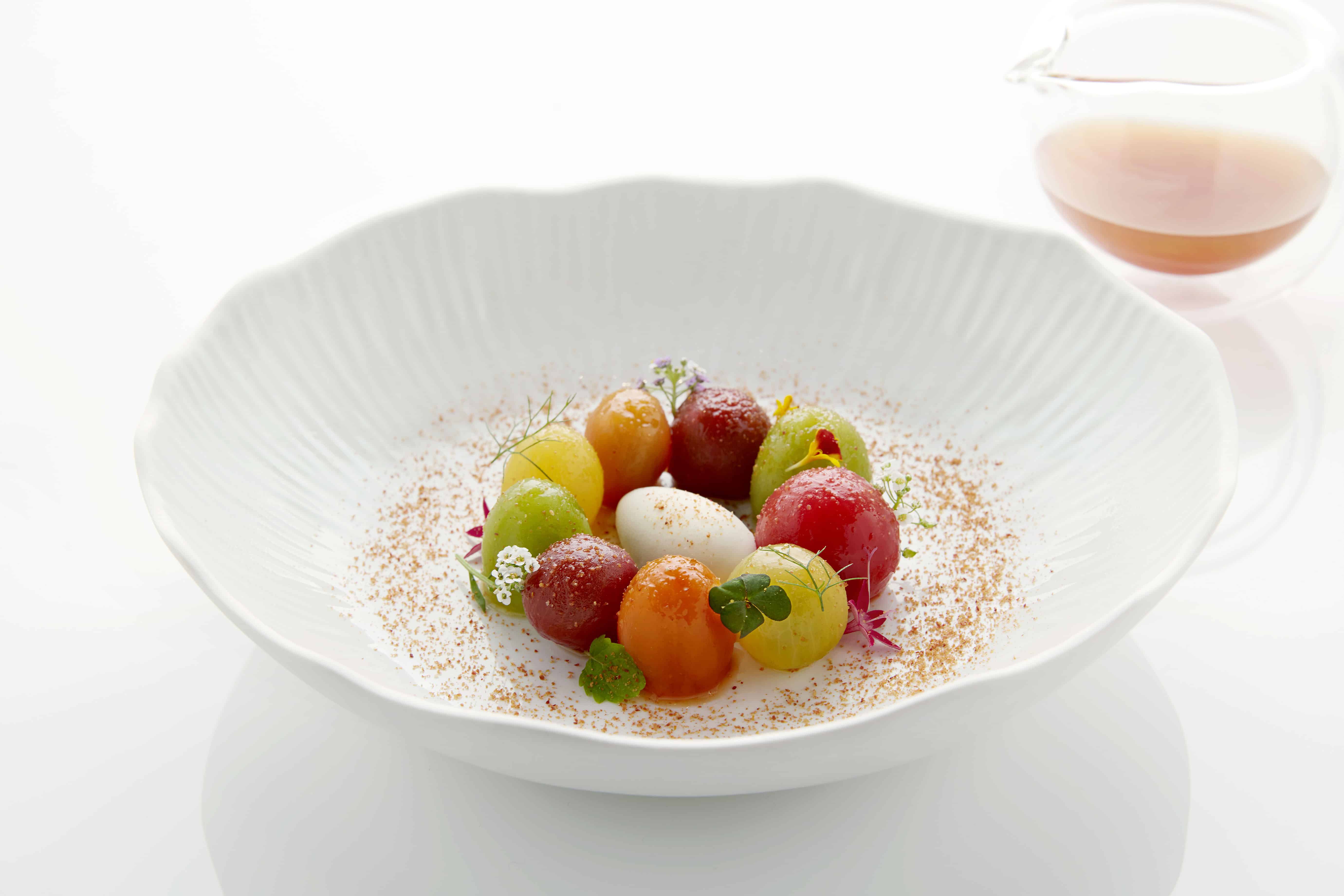 The restaurant embodies the philosophy of three-Michelin-starred French Chef Anne-Sophie Pic's unique culinary identity, which orchestrates a symphony of flavours and cooking techniques that includes local and regional produce. The Tuna Belly from Hokkaido was marinated with ginger flower and pandan leaf for spicy sweet nuances, enhanced by fruity aromatic Tasmanian pepper. It was served with watercress juice infused with pine tree and bergamot leaf. The rich succulence of the tuna belly danced on my taste buds together with all these other flavour profiles. Her iconic Berlingots further highlighted that interplay of delicate influences; these pasta parcels were filled with French cheese fondue, accompanied by almonds and sunflower seeds in a pea broth infused with herb of grace, which is used for medicinal purposes.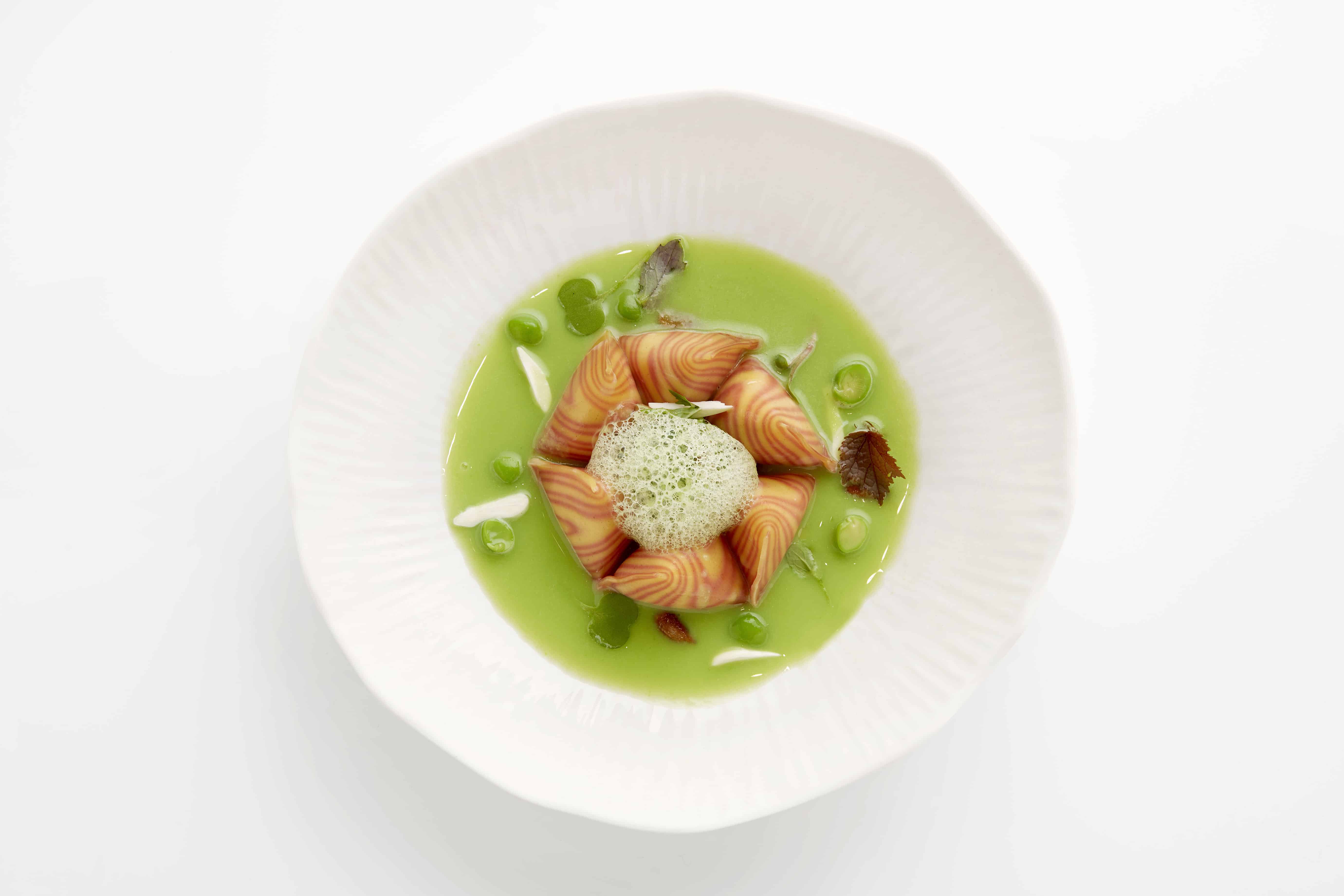 For mains, I had the soft and tender Pigeon from Bresse, roasted and served with Tsukudani and seaweed mashed potatoes, accompanied by a lightly smoked broth infused with Madagascan vanilla, roasted barley, Phú Quốc pepper and kumquat for a lingering finish. Coming to the end of the meal, yet another high note was delivered with the White Mille-feuille, a contemporary installation art on a plate that invited you to 'break' into the crispy mille-feuille layers within, dressed with ginger flower light cream, confit grapefruit and a litsea cubeba emulsion that is derived from a shrub native to Southeast Asia and known for its fruit that produces a 'lemony' essential oil.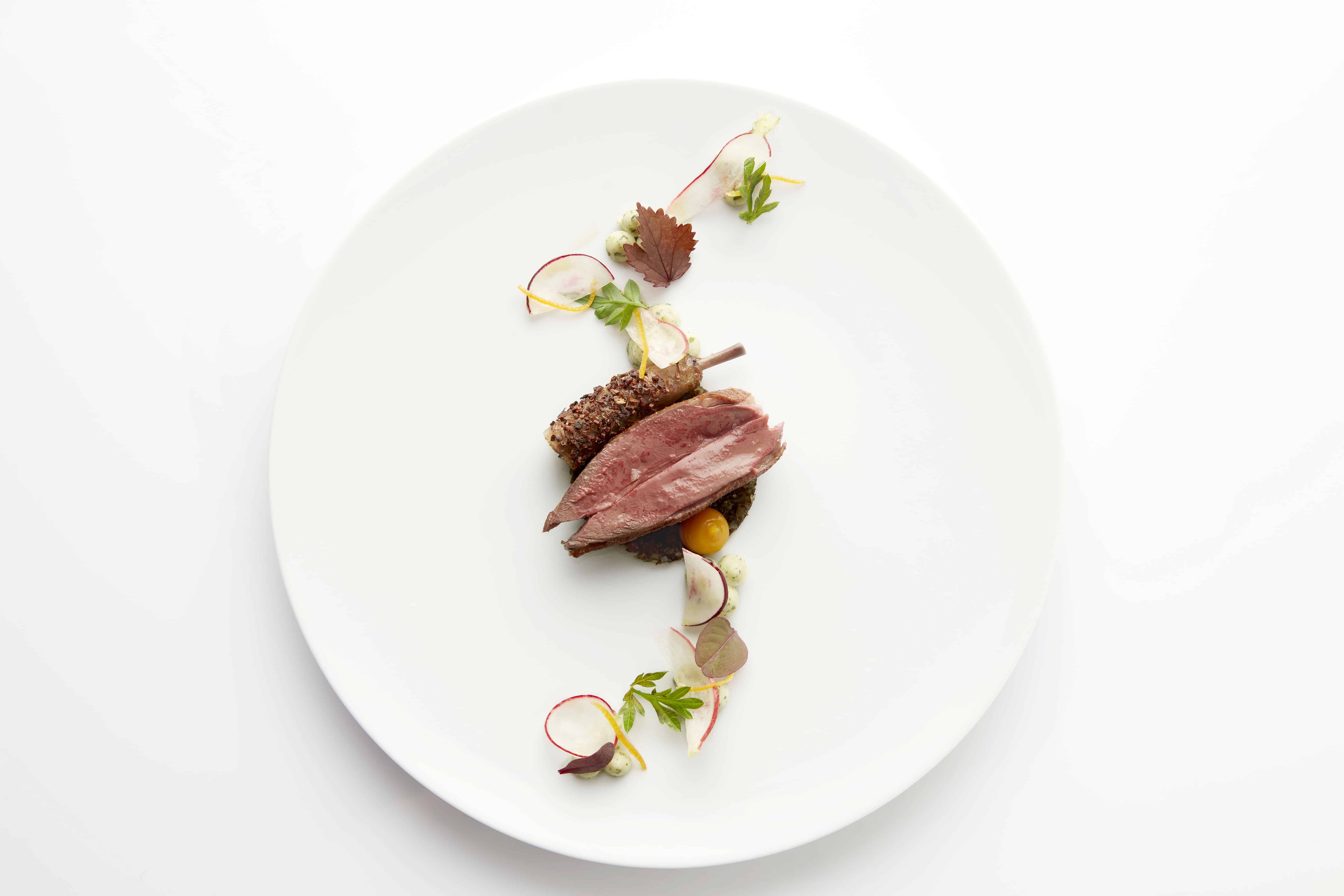 A dining experience at La Dame de Pic was certainly an homage to intricacy in elegance, elevated by the artistry of Chef Anne-Sophie Pic's vision and well executed by her protege Chef de Cuisine Kevin Gatin. For reservations, call 6412 1816. And because it's Raffles, this memorable dinner is made even more special with The Suite Pic offer ($880++ per suite, per night), a curated experience for guests to enjoy a stay at the hotel's Courtyard Suite as well as dinner for two at La Dame de Pic, valid till December 13, 2020. For reservations, call 6337 1886.
Grand Lobby, Raffles Singapore, 1 Beach Road. Tel: 6412 1816.