An Italian Summer
Buona Terra's summer menu serves up contemporary Italian dishes with the best of seasonal produce.
Indulge in a rich summer feast at one-Michelin-starred Buona Terra, featuring contemporary Italian cuisine with hints of Northern Italy's robust flavours. As usual, chef Denis Lucchi's latest summer creations showcase fresh seasonal produce such as Manjimup truffles from Western Australia, zucchini flower and Trombetta zucchini, pigeon and aromatic stone fruits like peaches and figs.
Lucchi's classic trio of Snacks still include his gorgeous Tomato Ball, the elegant Butter Cone with Hokkaido Scallop Tartare and Calvisius Caviar, and Crispy Potato and Cod Fish Mousse, Lucchi's contemporary take on the Italian Baccalà Mantecato. The tomato ball is inspired by Lucchi's tomato-filled childhood summers, featuring cold tomato gazpacho soup encased in a delicate cocoa butter casing sitting atop homemade black olive powder; while the fresh scallop tartare is crowned with caviar from one of the biggest caviar producers in the world, with the farm being situated in Lucchi's home province of Brescia, Lombardy.
Other signature staples include the Japanese Cuttlefish ''tagliatelle' Salad with celery, green apple strips and other seasonal ingredients such as Italian rock melon from Lorenzini and raw Sicilian green almonds.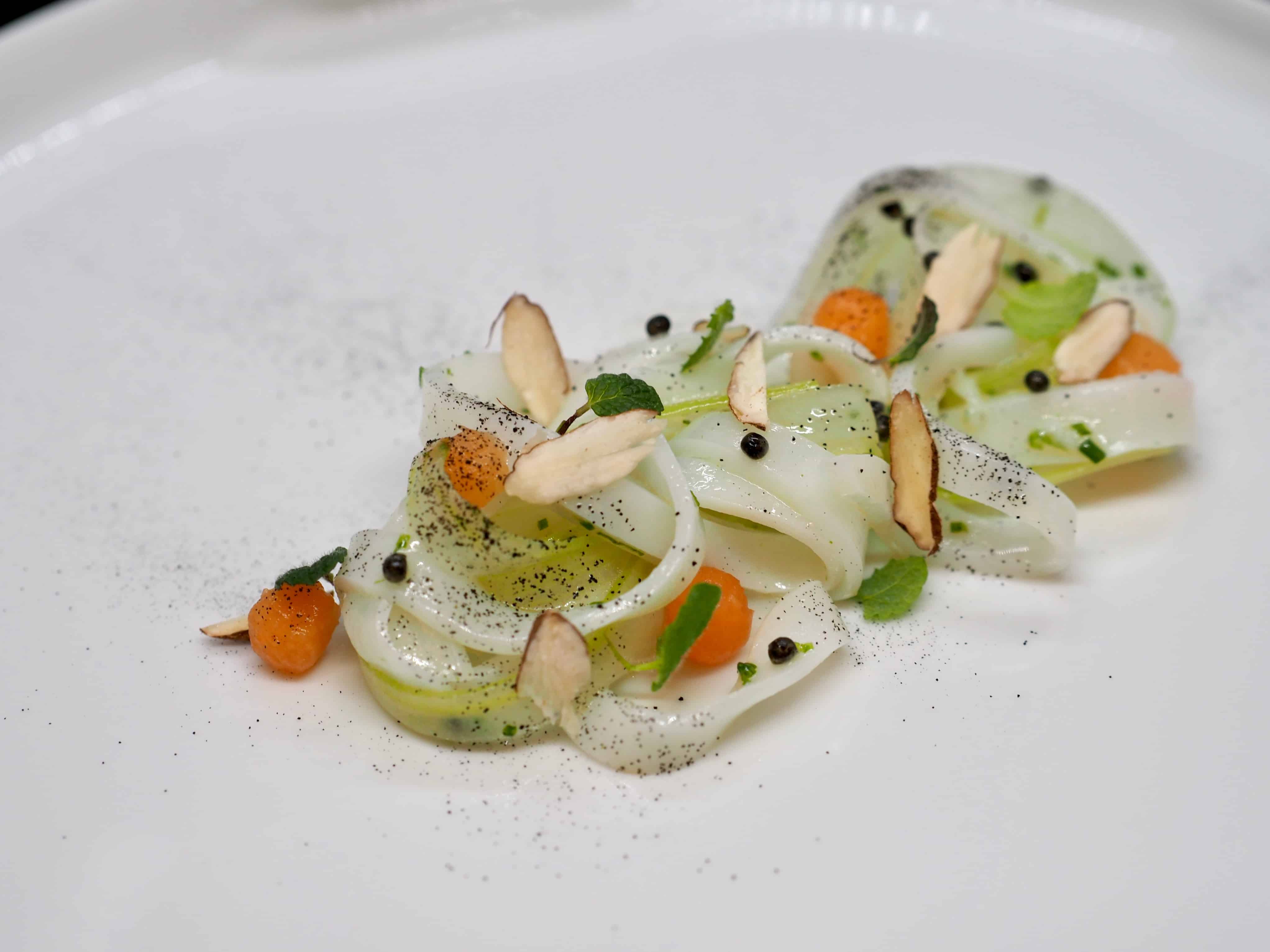 Seafood purists will like the Squid Ink Acquerello Risotto and chargrilled Carabinero Prawn, where seven-year aged carnaroli rice is cooked with fish stock and prawn bisque before being infused with squid ink, sun-dried tomato sauce and brandy. Another seasonal special can be savoured in the chargrilled 10-day Dry Aged Mieral Pigeon, accompanied by fresh peaches, a peach vinegar gel, smooth pumpkin purée and drizzled over with an Amaretto and Moscato sauce.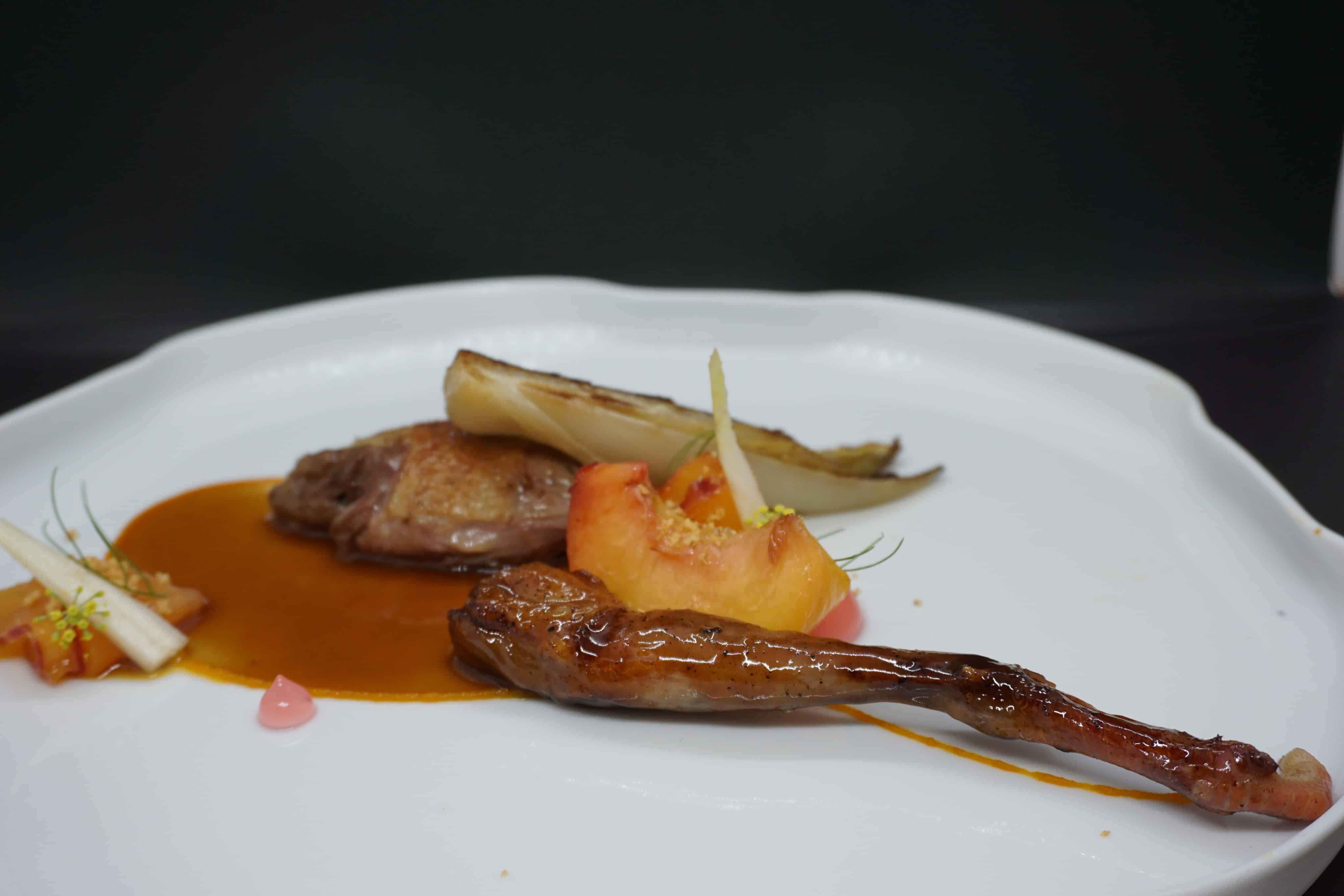 Finally, fresh seasonal figs are the main characters in the pre-Dessert of Figs and Granita, where the fig purée, fig jelly and fresh fig accompany panna cotta and a fig leaf granita.
Diners can enjoy the season's best in three, four or five-course Carta Bianca lunch menus (at $88, $108, $128 respectively); Likewise, dinner is a choice of either the signature five-course Buona Terra Experience menu (from $178), or the four-course degustation menu ($148) featuring scampi with cauliflower, black garlic, almonds and saffron sauce, and herb-crusted lamb loin with stuffed zucchini flower among others. Complete the experience with Wine Director Gabriele Rizzardi's suggestions for perfect wine pairing (from $138) or the whisky flyer pairing with specially selected bottles from 1960, 70, 80 and 90 ($398 per person).