Cook with a conscience
Three cooking schools in Tasmania impart a respect for the land and its produce.
Waiting for the green light for green lanes to be confirmed? Globetrotting epicureans have some catching up to do as we enter the second half of the year, a time when many would be planning their year-end trips. In current Covid-19 times, safety is of utmost concern, and taking care of oneself is top priority. If anything, the "circuit breaker" period in Singapore has reinforced the habit of eating more home-cooked food and cooking with a more healthy approach.
We take a look at one of Singapore's favourite destinations, Australia, and find out what Tasmania has to offer for those looking to widen their cooking repertoire for farm to fork dining.
Run by husband and wife team Rodney Dunn and Severine Demanet since 2008, the experience begins by pulling on gumboots and foraging in the garden before cooking in the kitchen of a 19th century farmhouse in Derwent Valley. The couple draw upon the skills of food experts who have shared the secrets of baking, cheese making, fermentation and more.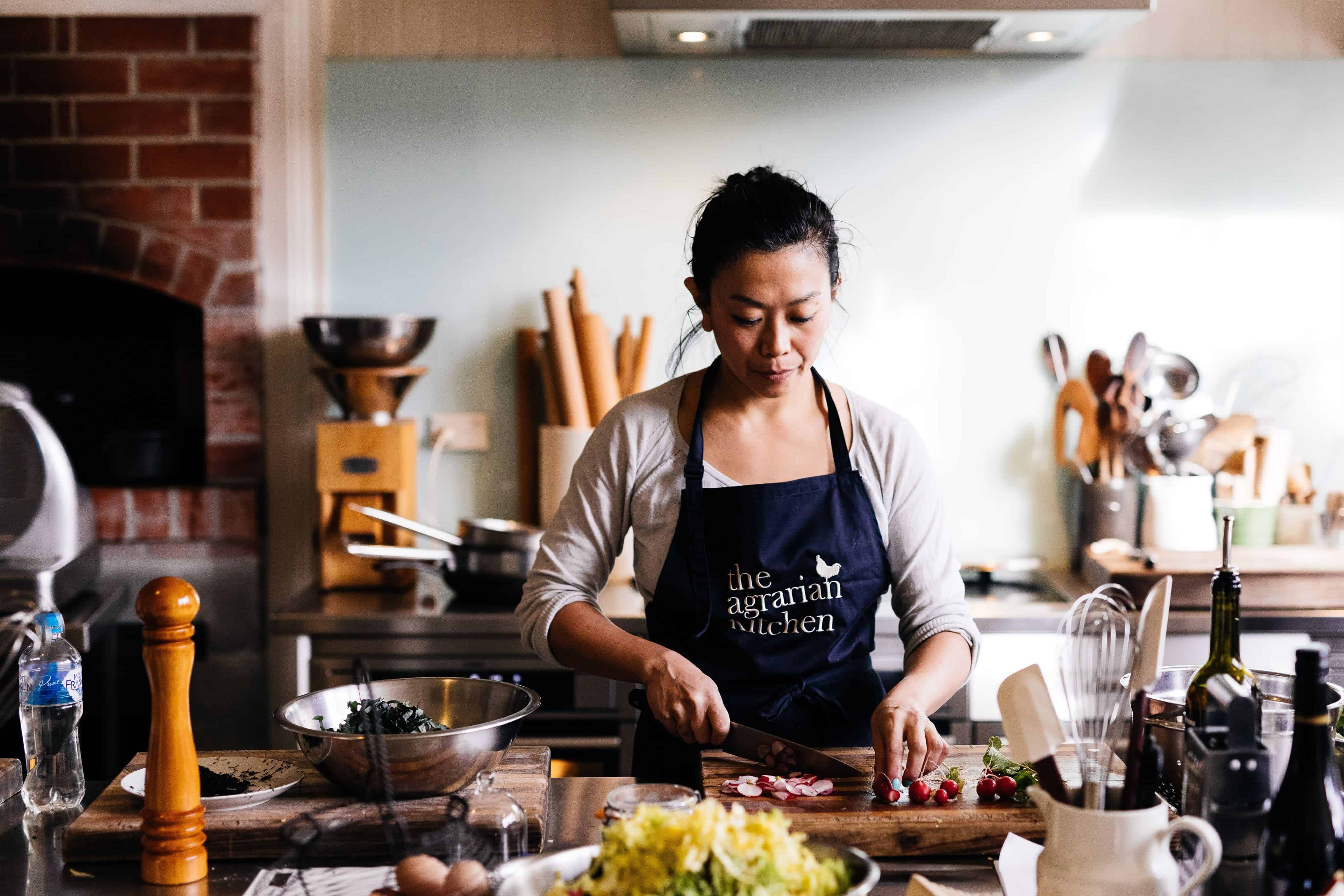 "In our cooking approach, we bring together quality ingredients grown on our farm and sound techniques that we teach in our classes. Our definition of delicious, wholesome and healthy food is food that is grown with provenance, knowing exactly where it's grown and how it's grown, according to sound gardening principles, ie encouraging good soil microbes and pest management without harsh chemicals," says Rodney.
Their message to guests is "There is no greater food experience then to sample an ingredient in its chosen season at the perfect point of ripeness." They also believe that it is important to know when to stop cooking, and that adding unnecessary steps and ingredients to a dish is a mistake.
Mother and daughter team Giuliana White and Genevieve share cooking techniques and traditions handing down through generations in their Italian family. Located in the hills of the Huon Valley, guests learn about the culture and history of Italian food, in particular, the cuisine of the region of Puglia in southern Italy.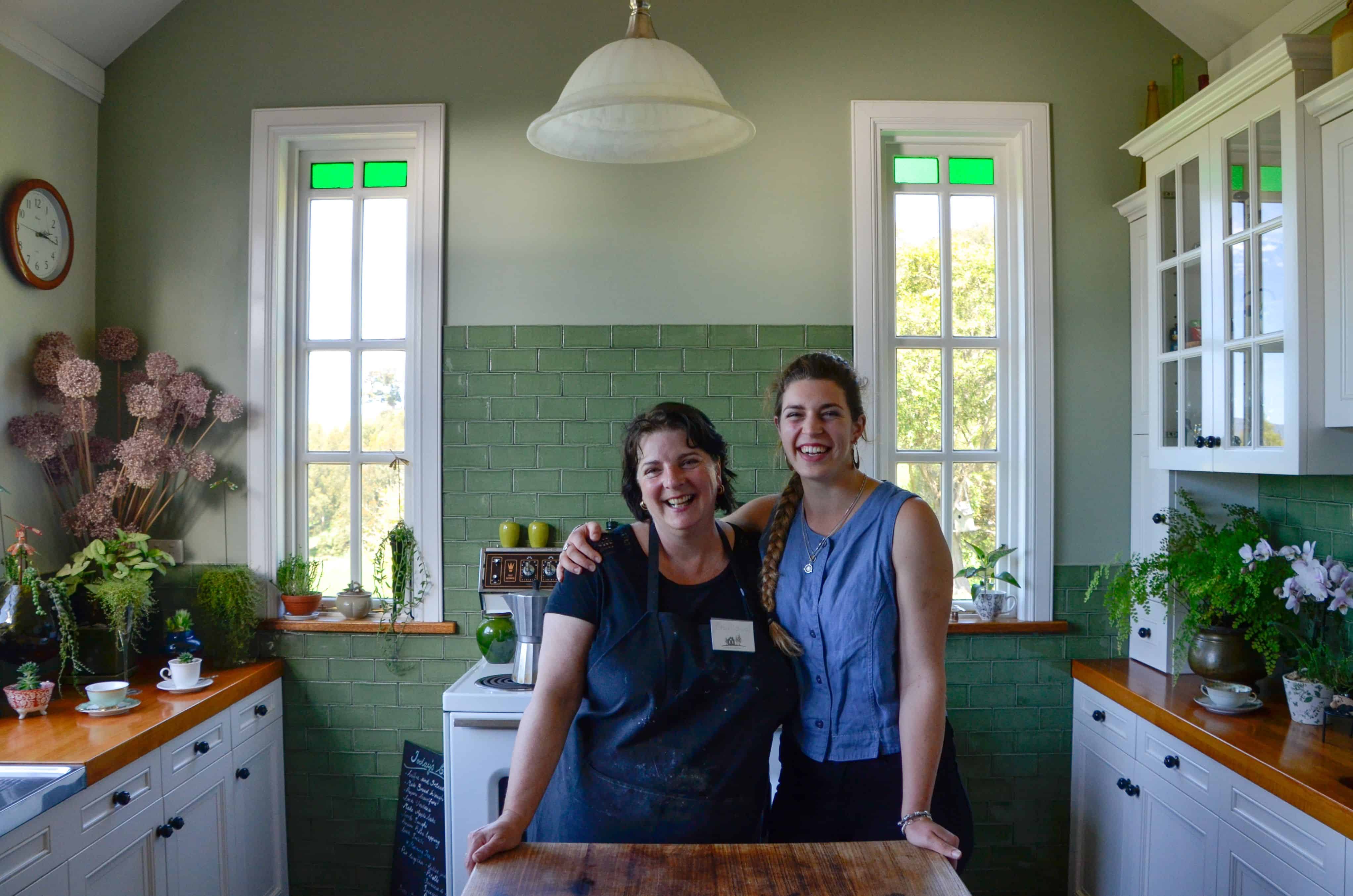 "We give people a feeling of being part of an Italian family and having fun both preparing and eating fabulous foods. The food in this part of Italy is famous for providing one of the best diets for health and longevity on earth as well as diverse and extremely tasty dishes. The secret is that the Mediterranean diet uses simple ingredients and techniques to bring together dishes with maximum flavours," says Giuliana.
Their message to guests is "To try to grow things yourselves even if it's just herbs on your kitchen window sill. I love to show guests the real taste and smell of things that are home-grown and hope that it will inspire them to think about where their food comes from."
Getting to know the origins of where and how food is produced is the focus for Provenance, located in the fishing village of Stanley. Guests get to meet farmers and fishermen, forage for native plant, and cook in what used to be a threshing barn of convict-era Highfield Historic Site.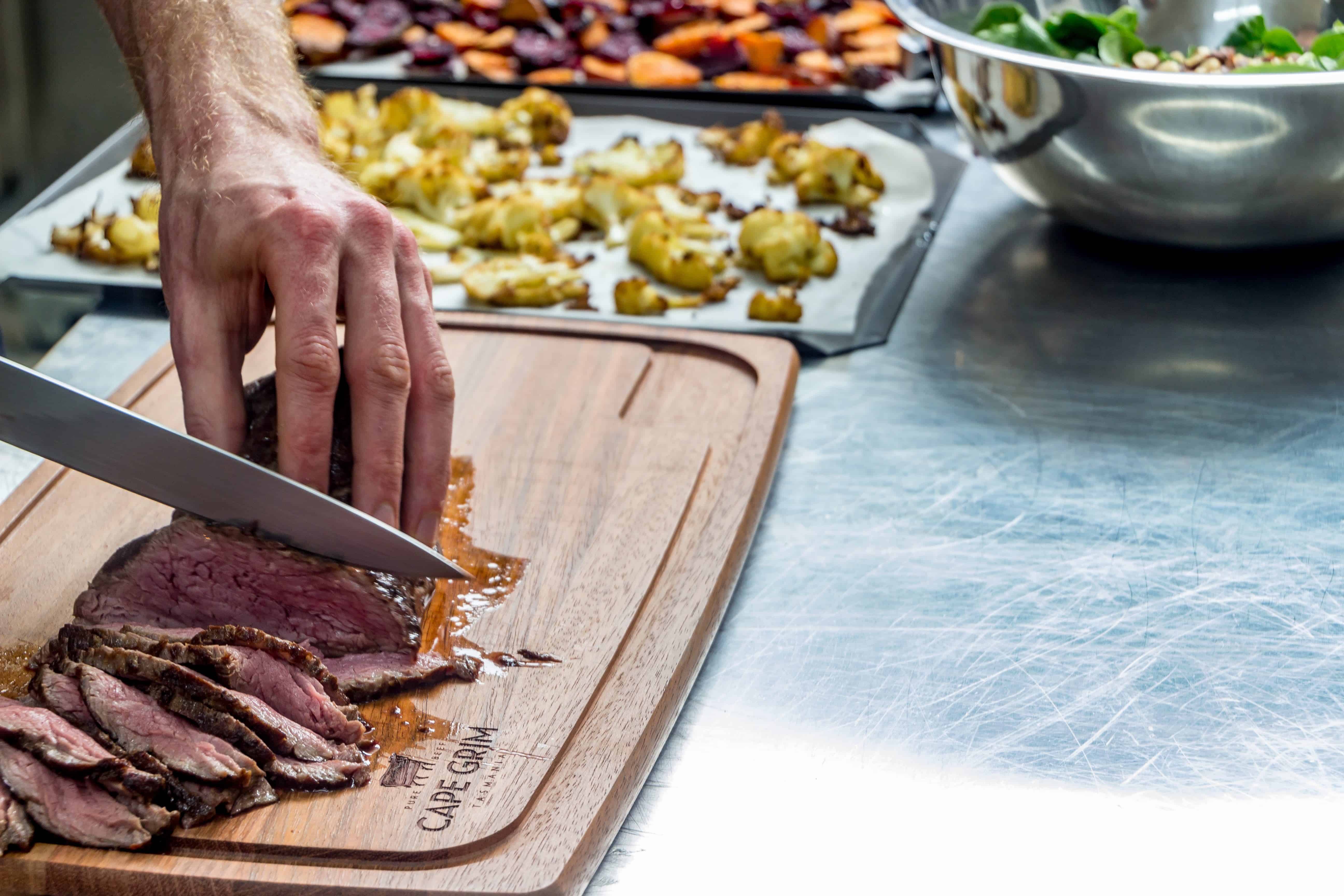 The school was set up by father and daughter team John and Emma Bruce as a way for visitors to find out first-hand on a farm why Cape Grim beef is regarded as Australia's premier grass-fed beef.  "Visitors will know that the cattle are 100% grass-fed and learn how farming in this way means we can produce beef that is hormone free, GMO free, antibiotic free and are certified humane. It's having this balance that's really important in being able to make good food choices. At the cooking school, it's about learning how to cook with wholesome ingredients in a way that doesn't really have too many additives. We just let the quality of the food speak for itself," says Emma.
Their message to visitors is: "Producing great beef isn't just about breeding the best type of cattle. It's about making sure the cattle are well suited to the natural environment and that the way you farm protects the natural ecosystem and environment."