Beat the home quarantine blues with gourmet takeaway menus
From one-Michelin-starred Vianney Massot Restaurant, smoking meats from Burnt Ends to modern Peranakan eats; eating at home will never be the same.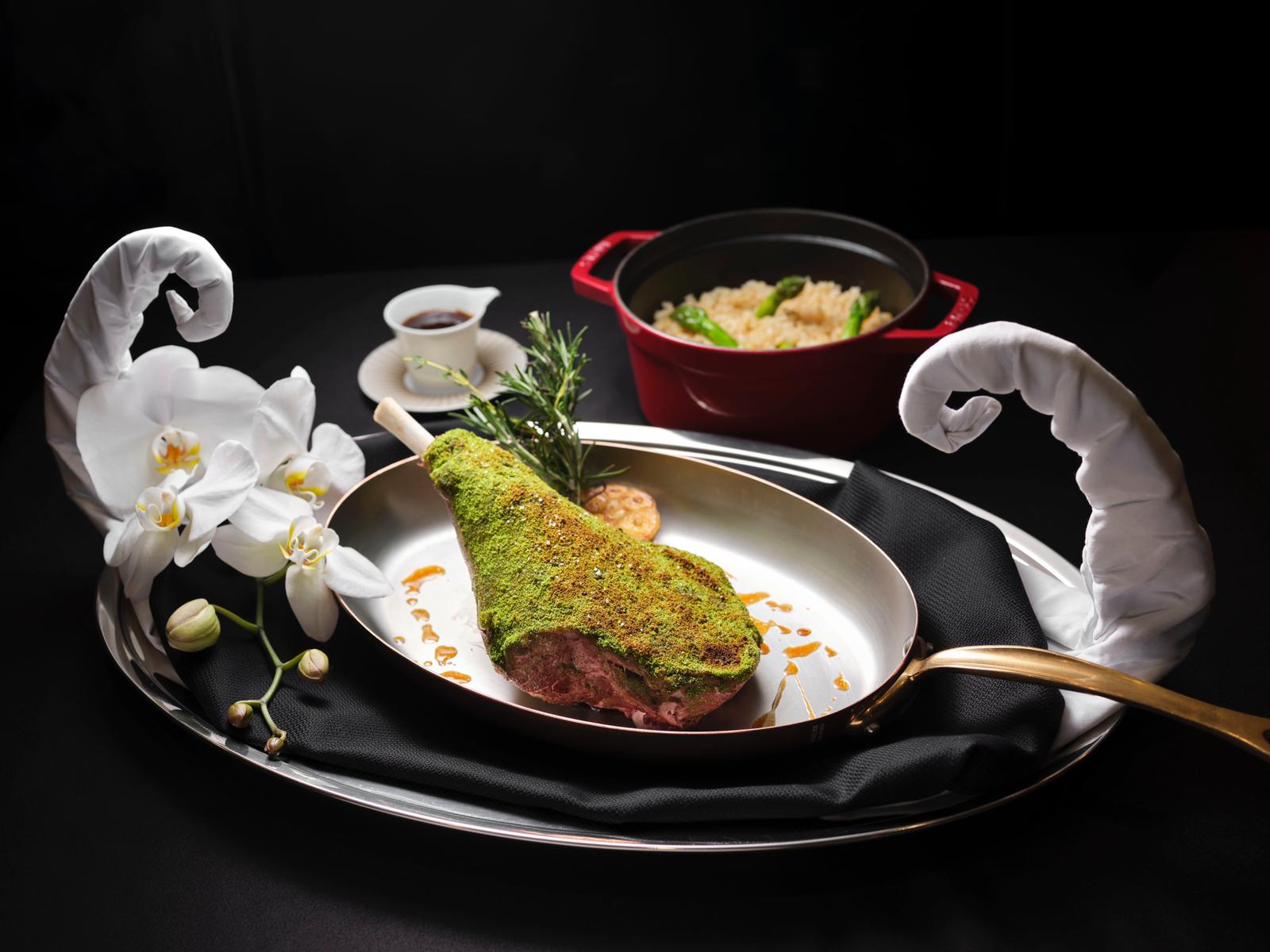 Staying at home and social distancing during this Covid-19 situation doesn't mean you have to now cook dinner every single night  and forgo restaurant or bistro meals completely.
In fact, more and more F&B places are offering convenient takeaway options and deals to help you dine in the safety of home. So fret not, you will still be able to eat like a king with these amazing takeaway options – Michelin-starred options included.
Candlenut
Got a craving for Buah Keluak Fried Rice or any of Candlenut's comforting Peranakan dishes? The MICHELIN-starred establishment is offering a new takeaway service for both lunch and dinner. The menu is pretty extensive, ranging from starters like Wing Bean Salad and Kueh Pie Tee to curries, braises and stir-fried dishes. Get your hands also on chef-owner Malcolm Lee's famed Kueh Salat, available whole (800g) for $80. 17A Dempsey Road. Tel: 8121 0176

Vianney Massot Restaurant 
The French fine dining restaurant's L'Agneau de lait takeaway set ($200++, for 4-5 pax) features milk-fed lamb from Pyrenees, pan-seared then slow-roasted to juicy perfection and served on a bed of fragrant pilaf rice. Pair it with a basket of mini croissant and baguette, all crusty, fluffy and freshly made – compliments from the chef. Complete the luxurious meal with an additional tarte aux fraises, a bottle of red wine and candlelight. Who said you can't enjoy a fine French candlelight dinner even in the midst of a virus pandemic. 39 Hong Kong Street. Tel: 6909 6360 or email reservations@vianneymassot.com one day in advance. Delivery fee applies
Salted & Hung
Good meat makes our world go round, and that goes doubly for Salted & Hung's juicy offerings. Their new takeout menu brings together some of their well-loved Aussie-style small plates such as Fremantle Octopus (S$30) and Kangaroo (S$25), along with smoky gems like Lamb Char Siew (S$52) and Wagyu Pastrami Sandwich (S$22). To order takeaways, simply call ahead an hour in advance – their alcoholic take on Tiramisu (S$14) is well worth the wait. 12 Purvis Street. Tel: 6358 3130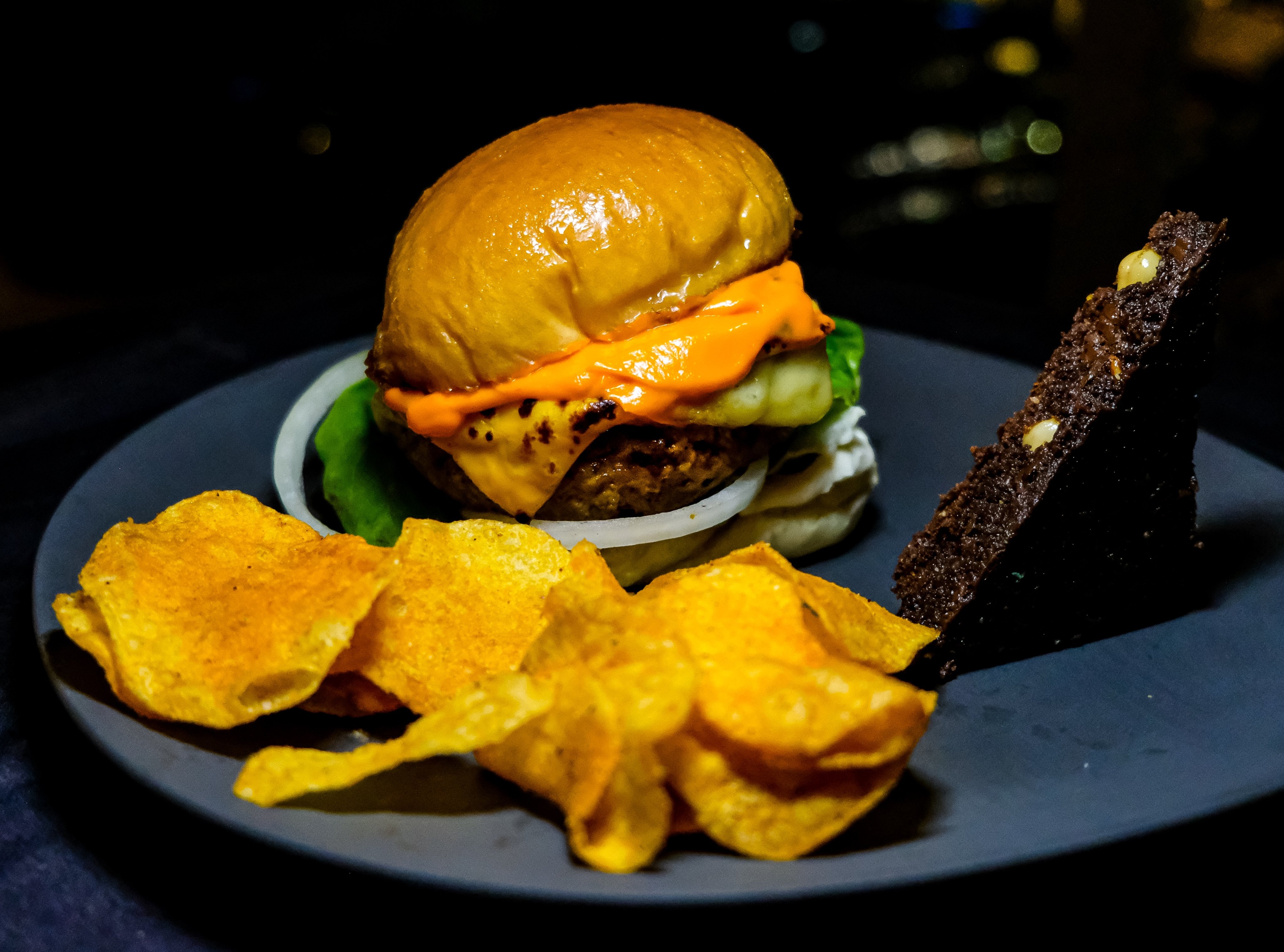 Alma by Juan Amador 
Have a good meal and do good too with Alma's special takeaway lunchbox sets, available every Tuesday to Thursday, at S$29+ per set. Tuesday serves up a hearty Angus Beef Burger, while Wednesday puts a Country Sourdough Sandwich in the spotlight and Thursday features a classic Rye Sourdough Reuben Sandwich. Every order is made with house-made bread from Woodlands Sourdough Bakery and all sets come with sides of chips and salad. Every order of the lunchbox set will see 10% of revenue donated to the National University Hospital, whose doctors and staff were imperative to the recovery of chef Haikal Johari following his motorbike accident back in October 2015. 22 Scotts Road. Tel: 6735 9937
Si Chuan Dou Hua
Spice up your stay-home life with Si Chuan Dou Hua's fiery delicacies. This Sichuan hotspot delivers à la carte offerings such as 'Chong Qing' Chilled Chicken with Spicy Bean Paste (from S$20) and Bean Curd in Spicy Minced Meat Sauce (from S$22), along with a tasty range of bento boxes. Planning a family feast? Their six-course set menus (from S$220) are enough to get your entire family's tongues tingling. sichuandouhua.com
Naked Finn
Staying true to the mantra 'less is more', The Naked Finn is all about seafood done simply and superbly. Pick up your fill of ocean gems with their freshly launched takeaway menu, featuring homely comforts like bee hoon tossed with sakura ebi (S$7) and Teochew-style Fish Soup (S$30) made with line-caught blue cod. It's also a great time to get your hands on two new bites – Ngoh Hiang (S$9) well-stuffed with Iberico pork and giant tiger prawns, and the oh-so-silky Dungeness Crab Chawanmushi (S$9). Blk 39 Malan Road, Gillman Barracks. Tel: 8828 1478