Asia's 50 Best Restaurants 2020: Odette retains its no.1 spot
Japan and China tops the list with 12 restaurants each, followed by Singapore and Thailand at five restaurants each.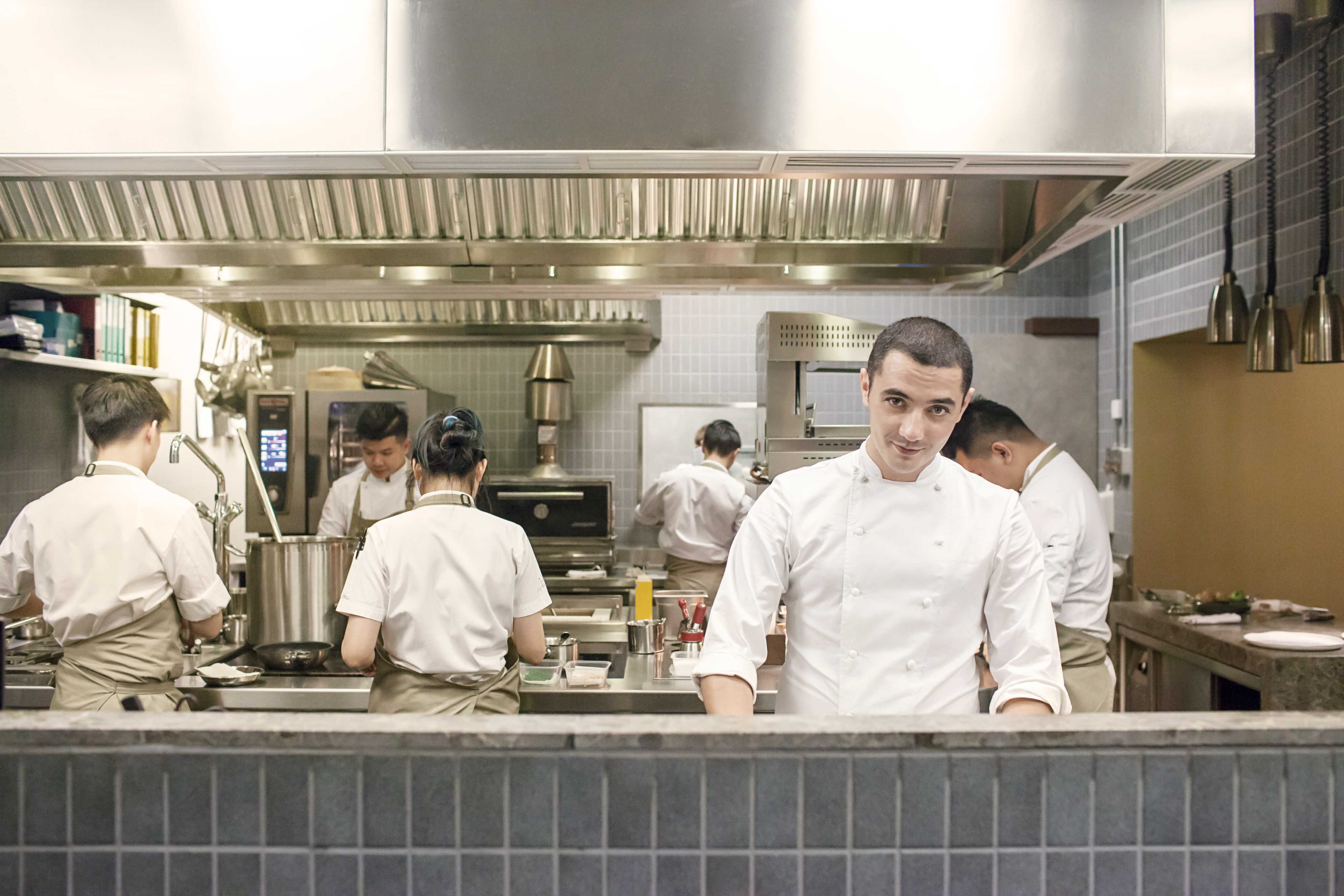 In light of the Covid-19 situation, this year's Asia's 50 Best Restaurants awards ceremony was done virtually (instead of Saga Prefecture, Japan) where thousands tuned into the live stream on their Facebook page and YouTube channel at 4pm (Singapore time)
Commenting on the situation, William Drew, director of content of World's 50 Best said: "Today's announcement is not of celebration; the objective today is one of recognition. This time more than ever the restaurant sector needs our support. We are here to recognise the hard work and talent of teams and individual remain valid. … So, today is all about supporting Asian. The list today is to show small rays of positivity even in these dark days. Let's keep our community connected, united and prepare for an eventual recovery when the situation is improved."
To no one's surprise, Odette retained its coveted no.1 spot as Best Restaurant in Aisa and the Best Restaurant in Singapore, while Hong Kong's The Chairman is at no. 2 (who climbed nine spots).
First-time entrants to the list included Singapore's Zen (no. 28) and the highest new entry China's Sichuan Moon by famed André Chiang at no. 23.
Here's the full list of Asia's 50 Best Restaurants 2020
1) Odette; Singapore (Best Restaurant in Singapore)
2) The Chairman; Hong Kong, China (Best Restaurant in China)
3) Den; Tokyo, Japan (Best Restaurant in Japan)
4) Belon; Hong Kong, China
5) Burnt Ends; Singapore
6) Sühring; Bangkok, Thailand (Best Restaurant in Thailand)
7) Florilège; Tokyo, Japan
8) Le Du; Bangkok, Thailand
9) Narisawa; Tokyo, Japan
10) La Cime; Osaka, Japan
11) Les Amis; Singapore (Gin Mare Art of Hospitality Award)
12) VEA; Hong Kong, China
13) Indian Accent; New Delhi, India (Best Restaurant in India)
14) Mingles; Seoul, South Korea (Best Restaurant in Korea)
15) Gaa; Bangkok, Thailand
16) Sorn; Bangkok, Thailand (Highest Climber Award)
17) Il Ristorante Luca Fantin; Tokyo, Japan
18) Mume; Taipei, Taiwan (Best Restaurant in Taiwan)
19) Neighborhood; Hong Kong, China
20) Fu He Hui; Shanghai, China
21) Jaan by Kirk Westaway; Singapore
22) Wing Lei Palace; Macau China
23) Sichuan Moon; Macau, China (Highest new entry)
24) Nihonryori Ryugin; Tokyo, Japan
25) Seventh Son; Hong Kong, China
26) JL Studio; Taichung, Taiwan (New entry)
27) Toctoc; Seoul, South Korea
28) Zen; Singapore (New entry)
29) Sazenka; Tokyo, Japan
30) Ministry of Crab; Colombo, Sri Lanka (Best Restaurant in Sri Lanka)
31) Amber; Hong Kong, China (Sustainable Restaurant Award)
32) E Mezzo Bombana; hong Kong, China
33) Lung King Heen; Hong Kong, China
34) Hansikgonggan; Seoul, South Korea (New entry)
35) Ode; Tokyo, Japan (New entry)
36) Raw; Taipei, Taiwan
37) Locavore; Bali, Indonesia (Best Restaurant in Indonesia)
38) Paste; Bangkok, Thailand
39) Bo.Lan; Bangkok, Thailand
40) La Maison de La Nature Goh; Fukuoka, Japan
41) Ultraviolet by Paul Pairet; Shanghai, China
42) Corner House; Singapore
43) Shoun Ryugin; Taipei, Taiwan
44) Toyo Eatery; Manila, Philippines (Best Restaurant in the Philippines)
45) Bukhara; New Delhi, India (Re-entry)
46) Sushi Saito; Tokyo, Japan
47) 80/20; Bangkok, Thailand (New entry)
48) L'Effervescence; Tokyo, Japan
49) Inua; Tokyo, Japan (New entry)
50) Nouri; Singapore