5 ways to stay safe and satisfy your cravings
Staying at home doesn't mean you miss out on scrumptious eats.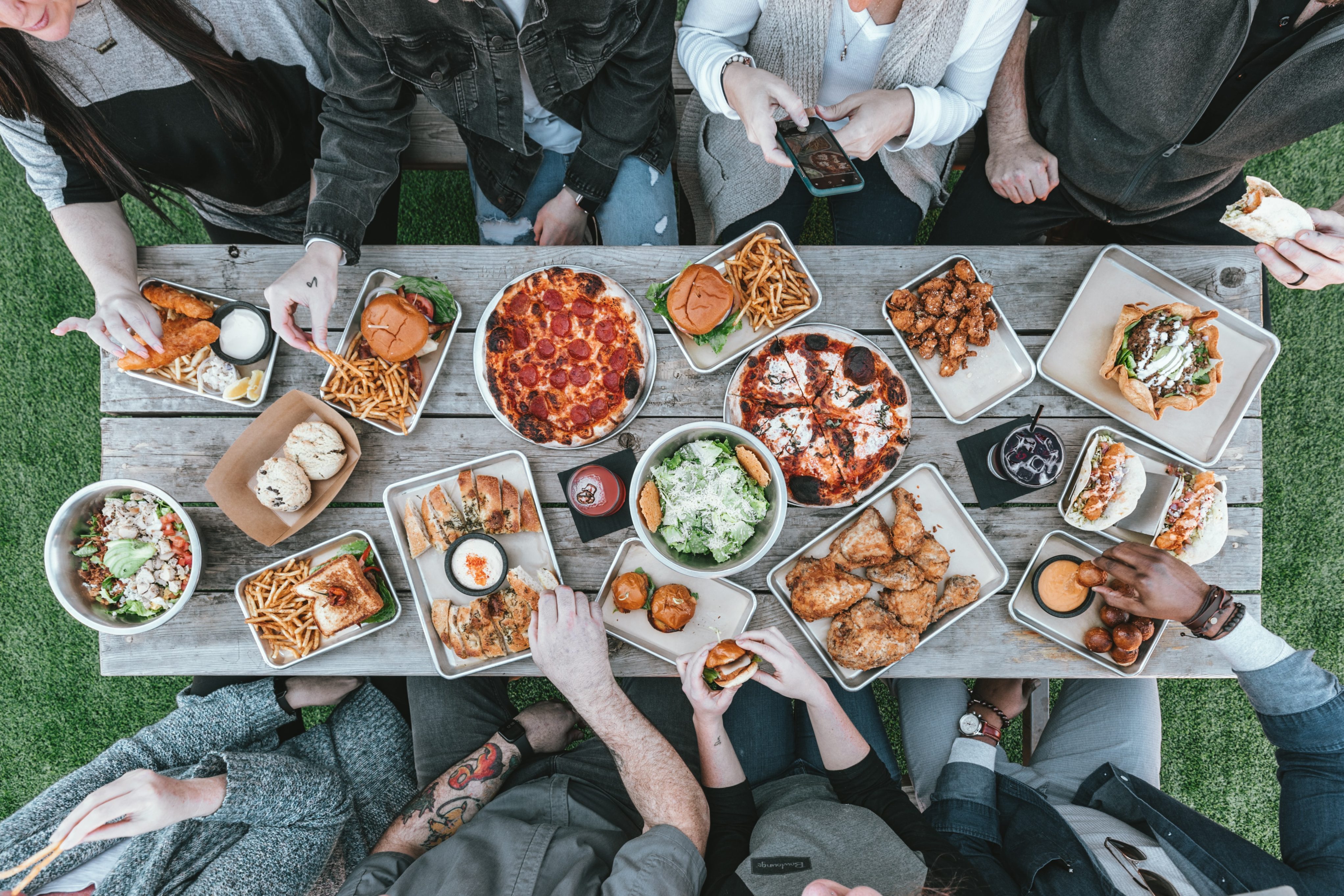 Since 7 February, Singapore has not been the same – the government has upgraded to DORSCON Orange in response to the spread of Covid-19. We have to take care of ourselves during this time and that includes getting proper nutrition – and still satisfy your foodie cravings. Whether you are working from home or choosing to spend more time at home, here are several suggestions for you to eat well while spending time with family.
Boost your morale with bonding time
Just because we are facing a health scare at the moment, we shouldn't forget to celebrate memorable occasions – from your little tyke's first birthday to an engagement party – or just simply have a cosy evening with friends to spread some good cheer. Have a reliable and creative caterer serve up some good food, according to your desired theme. A caterer such as Creative Eateries offers a wide selection of menus, from a decadent intercontinental spread, scrumptious Peranakan dishes to a Mod-Sin buffet. There's something for everyone
Enjoy a well-balanced meal
Trying to fulfil all your daily food groups (fruits, vegetables, grains, proteins and dairy) intake can be a bit troublesome during this trying time. But with One Farrer Hotel 's new Bento sets, diners can choose to tuck into four delicious and healthy menus – from Indian, Asian, Western to Vegetarian. Each Escape Restaurant & Lounge bento set includes main, green vegetables and a side.
Comfort fine dining
Missing out on your regular visits to your favourite restaurants? Fret not, restaurants such as Rang Mahal, UNA and FOC Restaurant and Gunthers have already rolled out takeaway menus. So plate up your table at home, set the right ambience and enjoy a luxe dining experience.
Nourish the soul the Chinese way
There is no better time than now to consume more Chinese herbs and soups to boost your immunity. You can choose to head down to Eu Yan Sang to get a pre-packed nutritious soup or go to PUTIEN for three takeaway set meal options like the Lor Mee Set which comes with Shredded Pork with Seasame Bun and Pickled Cabbage and Mushroom Beans.
Banish the blues with seafood favs
Singapore is home to some of the best seafood restaurants in Asia, with each one of them offering something different, from original creations such as the Kopi crab to Singaporean favourites like the black pepper crab. And it doesn't mean you get to miss out on your favourite seafood dishes even though you are at home.
This is for the seafood fiends – you will get to feast like a king even at the comforts of your home. Jumbo Group is offering 50% off for Live Alaskan Crabs. While Long Beach Seafood Restaurant is giving out 20% discount for all take away orders – diners need to place their orders through a phone call. You may thank us later.