A sensory experience with Restaurant JAG's Scent & Savour menu
The French fine dining restaurant partners with bespoke perfumer Maison 21G to curate this novel experience.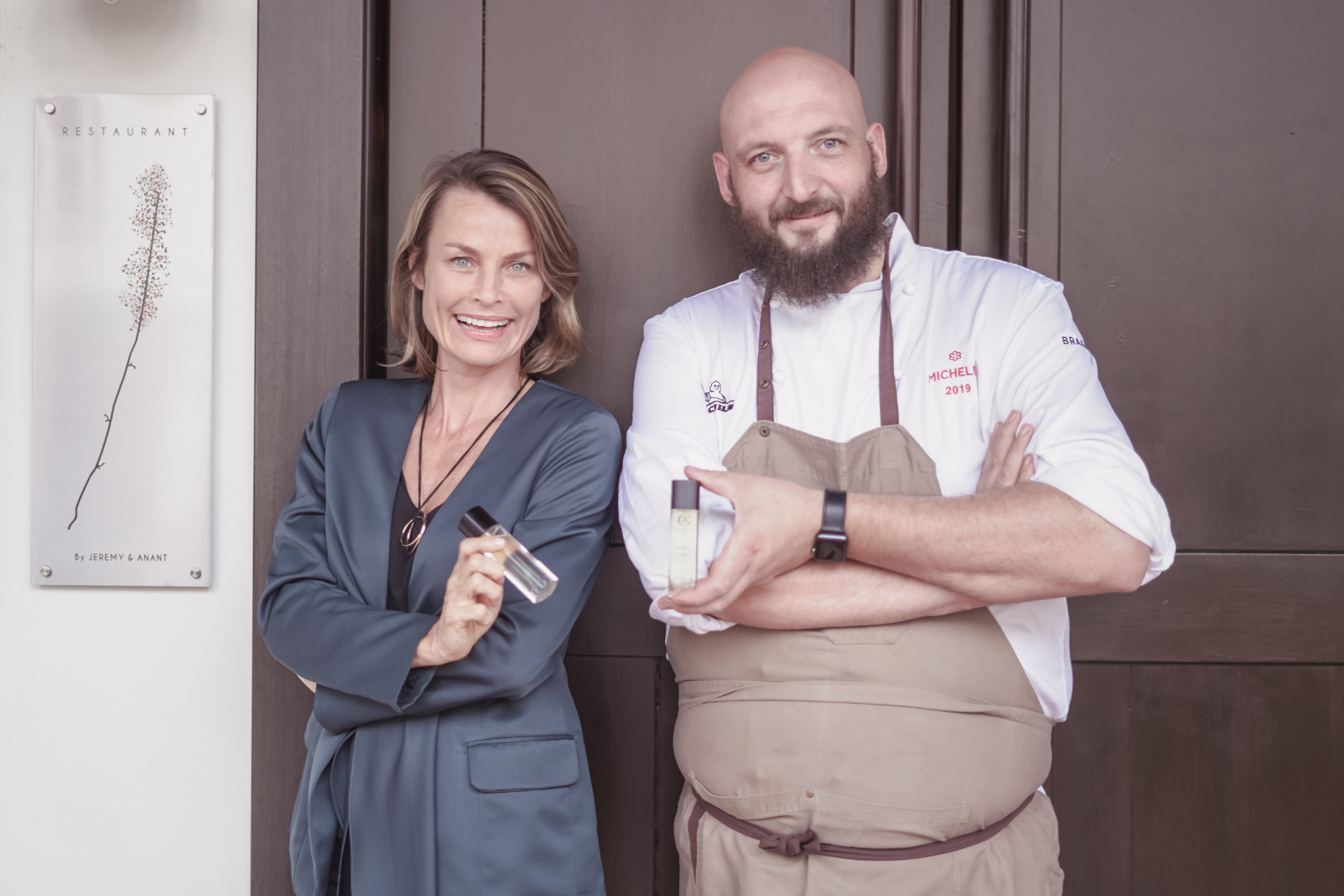 We use our five senses to perceive the world around us, and food is best savoured with our smell and taste. Chef Jeremy Gillon has taken that formula to heart; the Scent & Savour Winter menu is an exclusive partnership with Johanna Monange of Maison 21G, who has curated six unique scents to accompany the olfactory experience. Sprayed onto ceramic tiles, these scents do more than complement the taste of the dishes, and are specially formulated to evoke imagery of France and its seasons.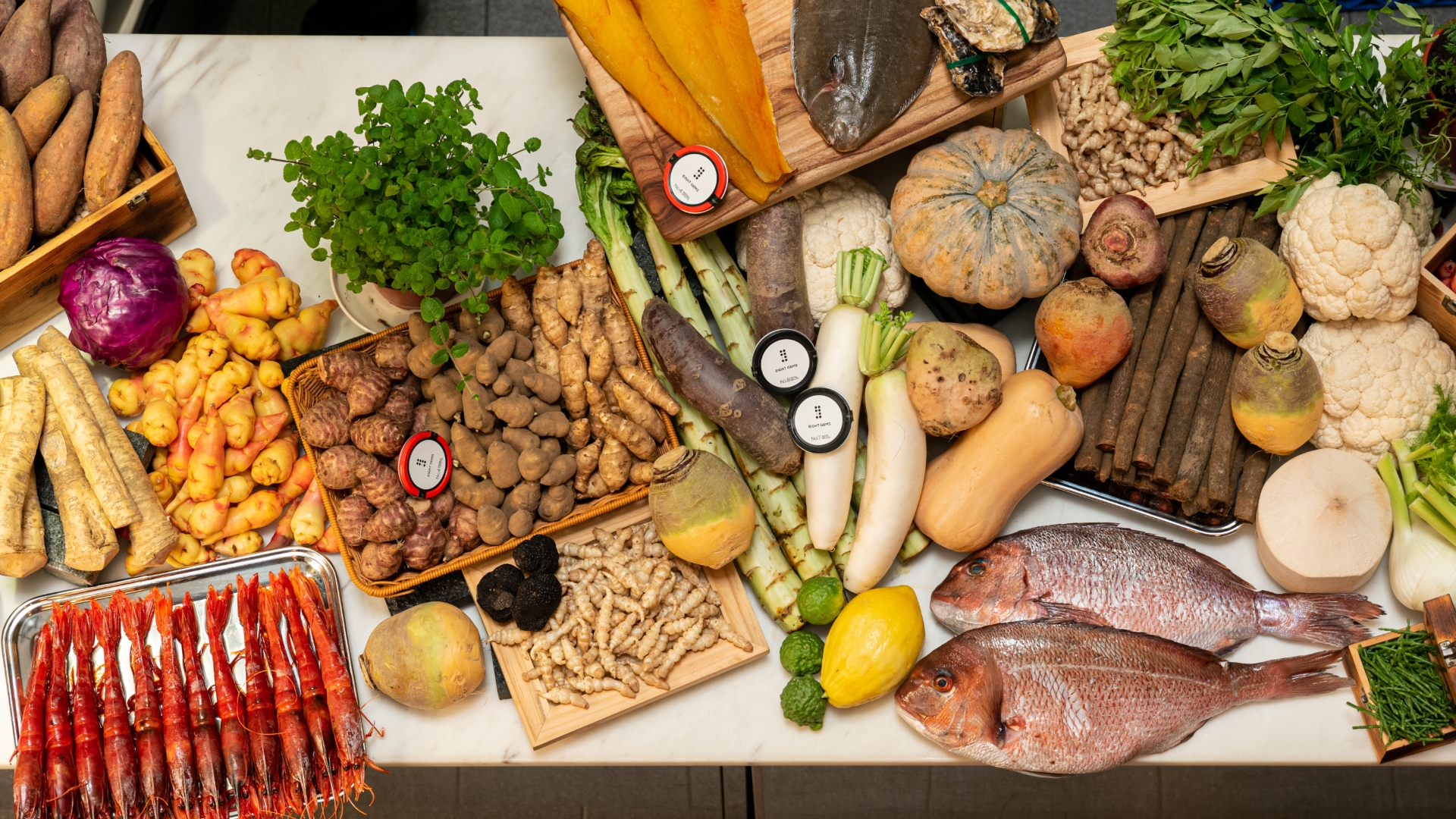 The seasonal menu starts with a Forest Visit; textures of mushroom (including shimeji, king, button and cepes varietals) served with beer crumble soil and mushroom consomme. Its accompanying scent is reminscent of a cold winter morning through a damp forest, peppered with the aroma of fresh pine. Similarly, a Walk in my Garden (a braised beetroot dish with framboisier leaf) comes with a woody fragrance, albeit with a more floral inflection. On the flipside, Under my Orange Tree (Hokkaido scallop carpaccio) replicates encountering a wild orange grove, with the sweet-citrusy scent of blood and Valencia oranges, Buddha's hand and kumquat.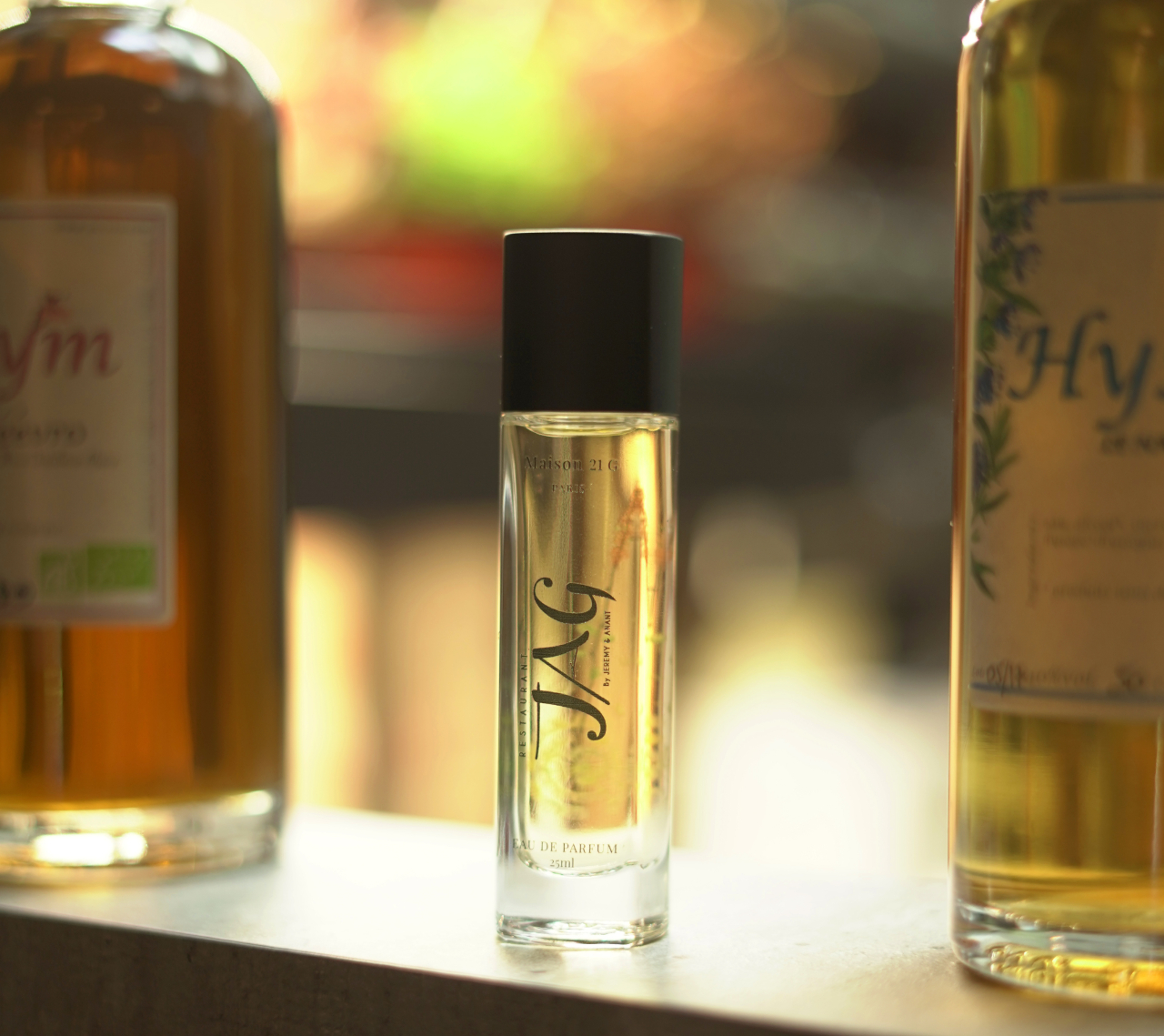 Gillon takes a two pronged approach with his mains, Let's go see the Ocean and Our dear Mountains. The former consists of Icelandic langoustine, buttery soft and topped with textures of banana shallots, clam mariniere and calamansi vinegar. Each bite transports diners to a lovely seaside landscape, thanks to the saline, ocean fresh scent that is served alongside. Gillon pays tribute to the Savoie Alps with a pan-seared venison, marinated for 48 hours in spinach and pine, paired with a musky, earthy scent reminiscent of the majestic peaks.
The Scent & Savour menu will be available from 25 to 29 February at $218. 76 Duxton Road. Tel: 3138 8477