The newest burgers in town: 4 brand new restaurants
Nothing quite beats the satisfaction of a juicy burger. Here's the spots to get your hands dirty.
Ever since Shake Shack's monumental opening in the earlier part of the year, there has been much buzz online about the next big burger brand to enter our shores. For these burger fanatics, this year starts with a pleasant surprise. Two international brands are opening second outlets here, and a home-grown label and a new American player make their debut.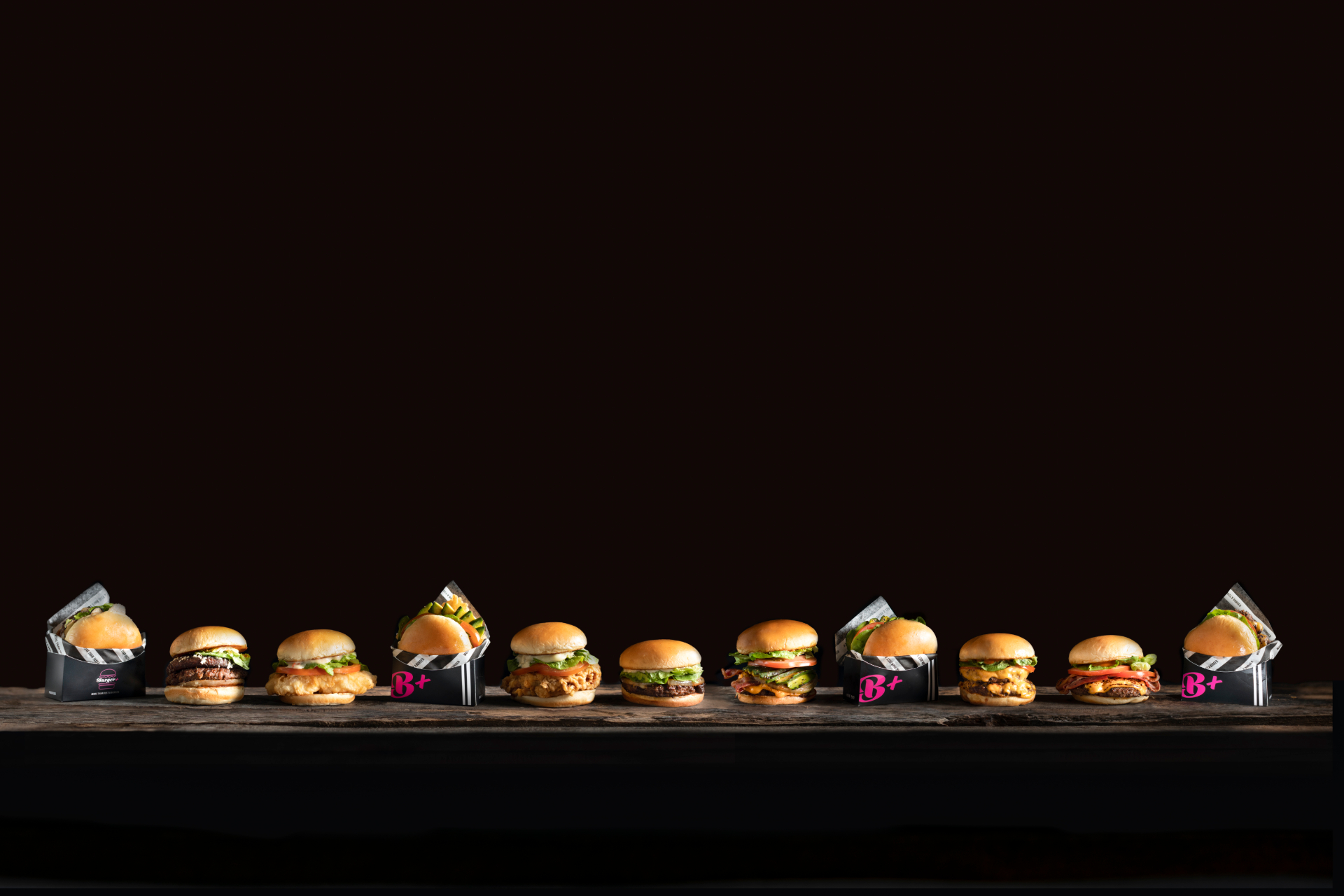 Burger+
Possibly the most ambitious opening on this list is Korean chain Burger+'s new Clarke Quay outlet. The 200-seater space will open from 8am till 3am, serving up breakfast toasts to morning office workers and gourmet burgers to late night revellers. The extensive menu is completed with Korean cocktails and chi-maek (they pair their authentic Korean fried chicken with self-brewed beers).
Despite the trimmings, the highlight is still the burgers. The brand boasts a total of 11 different choices, all of which are sandwiched between house-made potato flour buns and doused with the brand's signature B+ sauce. The classic Cheeseburger ($13.80) presents a no-frills experience, but you can opt for the highly decadent Truffle Burger ($21) which tops the patty with fresh mushrooms and a trifecta of truffle mayo, puree and shavings. Alternatively, go ethnic with the Korean Bulgogi Burger ($13.80); the patty is doused in their house glaze and finished with caramelised onions.
#01-07, Clarke Quay Central, 6 Eu Tong Sen Street. Tel: 6909 5684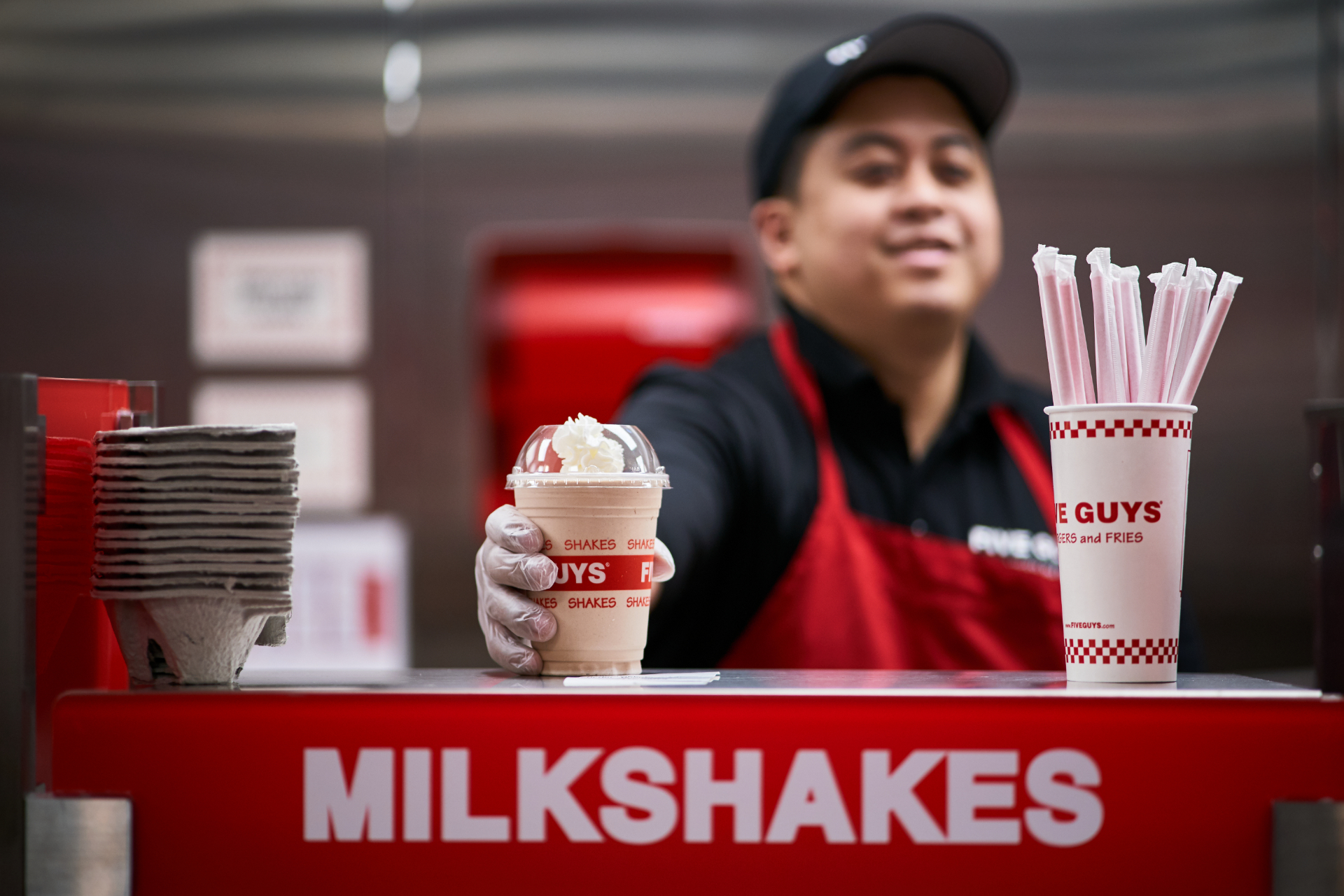 Five Guys
For a true slice of Americana, look no further than this Virginia-based burger chain. It's furnished with red and white tiles and punctuated with classic rock and roll songs all day long, which really sells the American diner vibe that the brand is famous for. It's not just the decor though. The patties here are made from 100 percent U.S. grain-fed beef with no added seasoning, grilled to order to capture the purest beef flavour possible.
Try it yourself with the Cheeseburger ($15). A pair of juicy patties encases melty American cheese, and is completed with your choice of toppings. Mix and match to your heart's desire, or go for the All The Way; a classic combination of lettuce, tomatoes, pickles, grilled onions and mushrooms, mayo, ketchup and mustard. Pair the burger with a serving of Five Guy's twice-cooked fries ($9 for a regular) and the highly customisable Five Guys Shake ($10), and you've got a truly satiating meal to sink your teeth into. Extra serviettes highly recommended.
#01-32, Plaza Singapura, 68 Orchard Road. Tel: 6976 4385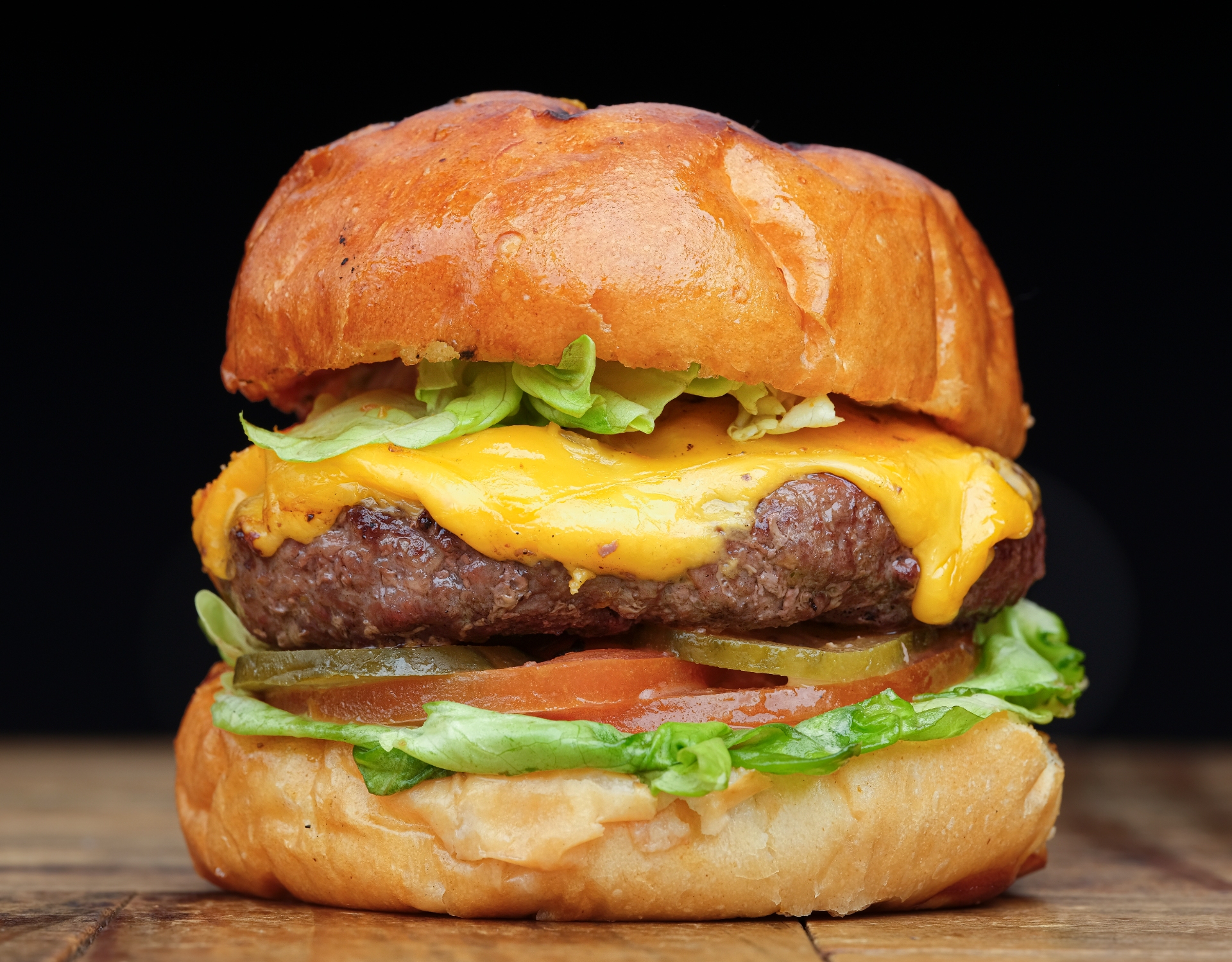 Burger Frites
Alexandre Pini, founder of Braseiro Steakhouse, marks his first foray into the world of gourmet burgers with Burger Frites. The French native was inspired by his global experiences, and has opted for a joint that's dedicated to old-school burger-making techniques, along with customisable components.
Opt for the Cheese Bacon Burger ($19), complete with a patty made from U.S. Angus beef. The patty can be swapped out for Crispy Tender Chicken, or for the vegetarians, Breaded Brie Cheese. Choose from a selection of home-made sauces, including Creamy Pepper, Chipotle Mayo and Smoky Barbecue. Be sure to add an order of the Homemade Fries ($7 for a large); each potato is painstakingly hand-cut and double-fried to a crisp golden brown.
340 Joo Chiat Road. Tel: 9119 1158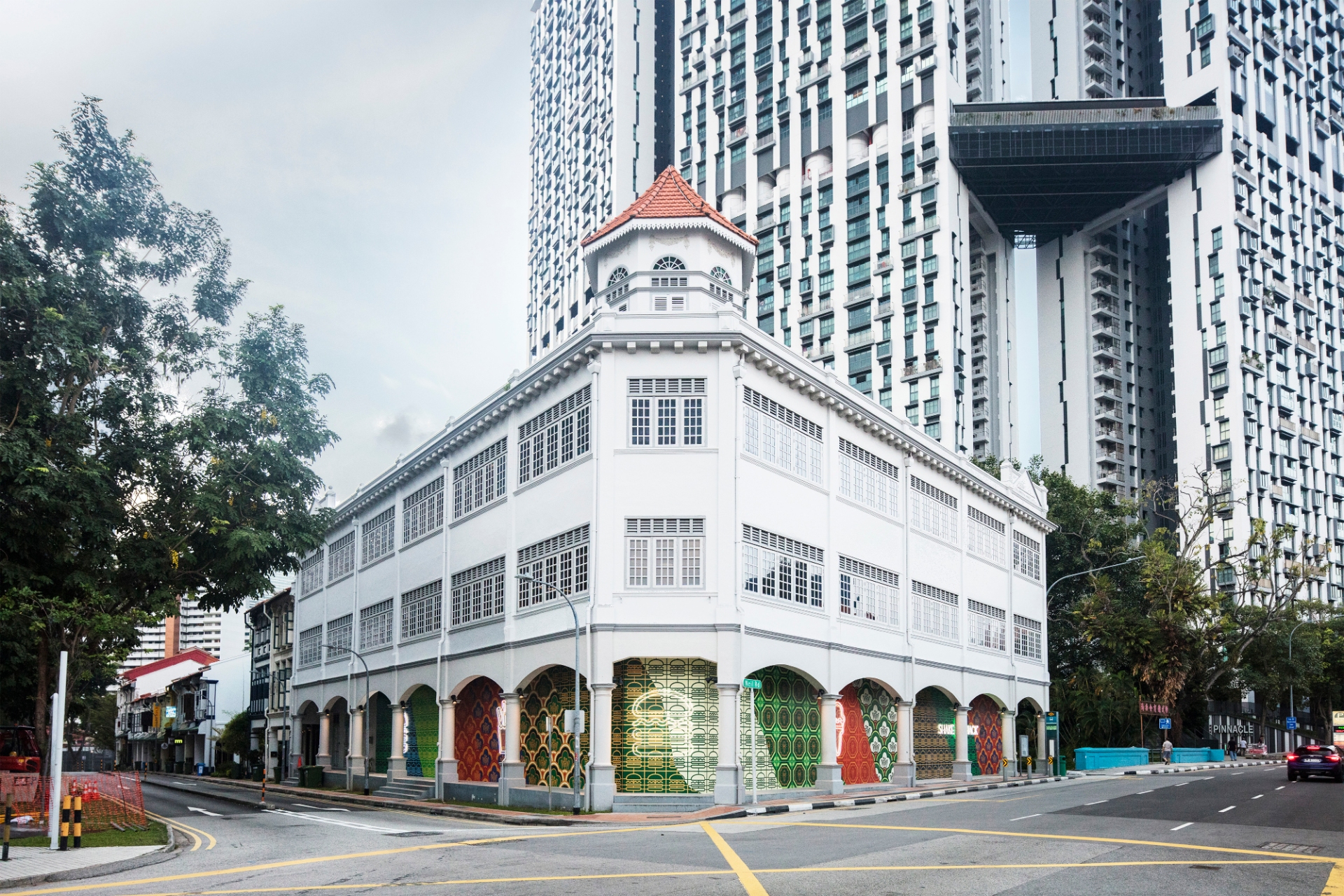 Shake Shack
It's official. The second Shack will be opening in the heart of the Central Business District in the first quarter of this year. Housed within the historical Eng Aun Tong Factory building on Neil Road, the outlet will have a focus on Singaporean art and design. Currently, they are working with local artist Sam Lo to blend the brand's iconography with traditional Peranakan elements in the hoarding backdrop. Expect other local purveyors and artists to contribute to the stylised interior.
If Shake Shack Jewel was any indication, we highly recommend giving the Shack a wide berth during your precious lunch hours. For the daredevils (or those with time on their hands), they can expect the signature Shack Burgers, Shack-cargo Dogs, Fries and Milkshakes to populate the menu.
89 Neil Road.