A feast at Raffles Hotel Singapore's Reopening Festival: 100% proceeds go to Community Chest Singapore
The grand dame of hospitality will throw a one-night only party on October 18 to celebrate its return.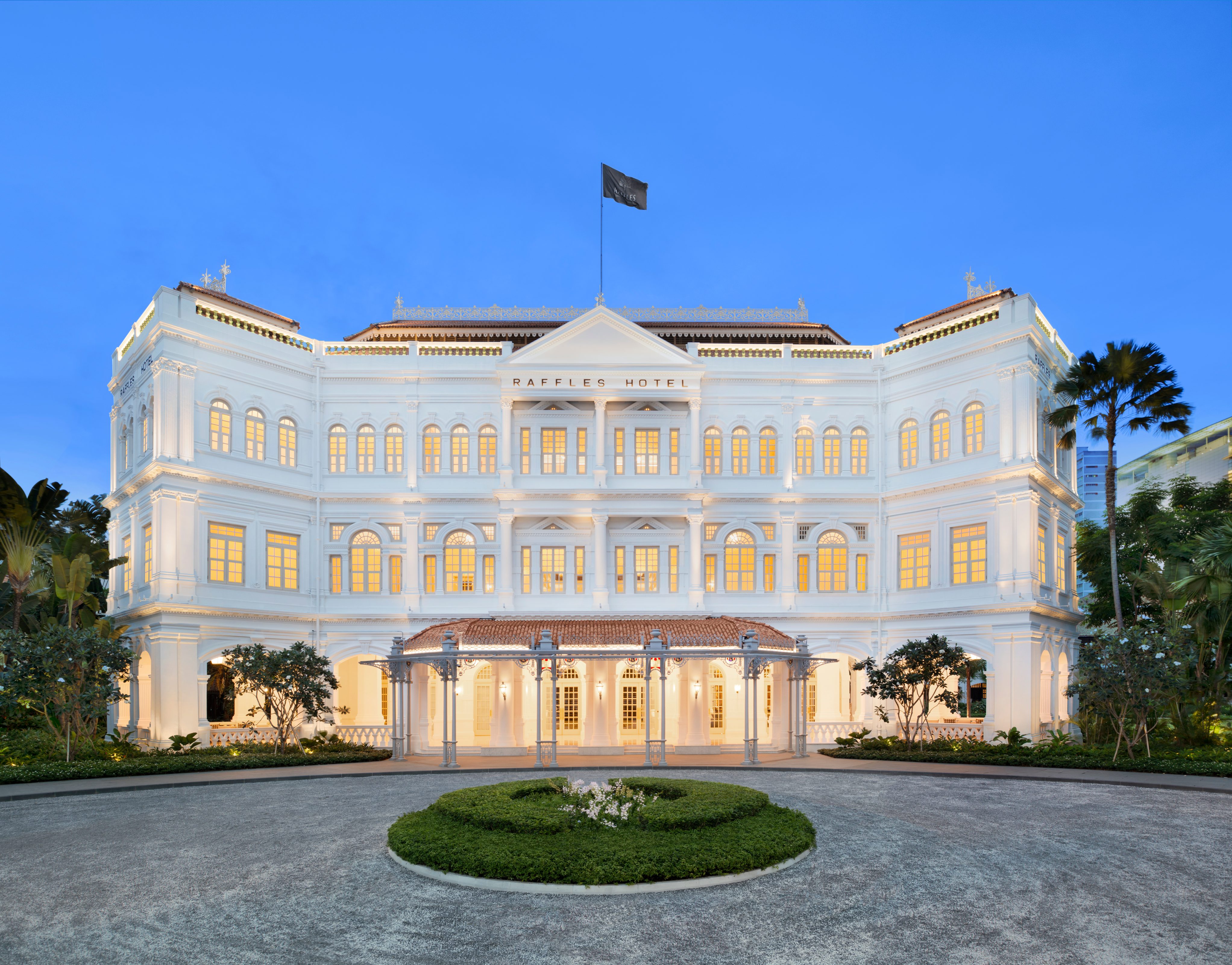 When it comes to grand dame hotels, Raffles Hotel Singapore certainly ranks up there with the best of them. To celebrate the reopening of the 132-year-old brand the iconic landmark will be transformed into a bustling and vibrant block party on October 18 from 7pm-11pm. Best of all, the public will be invited to join in on the festivities.
Entry tickets at $300 a pop let you indulge in tasting portions of various cuisines by Grand Lobby, Tiffin Room, La Dame de Pic, BBR by Alain Ducasse and Raffles Courtyard. Burger & Lobster at The Raffles Hotel Arcade will also tempt palates with its signature dishes throughout the evening. Think La Dame de Pic's classic Berlingots and the popular Tartare di Tonno Al Limone from BBR by Alain Ducasse. Cocktail aficionados will enjoy specially crafted concoctions from the hotel's bartenders.
It's not all just about the food and drinks; guests will be entertained throughout the evening. Sway to the soothing voices of Kit Chan and Inch Chua. Other performers include jazz singer Rani Singam and her world-class quartet, Jeremy Monterio, as well as international Steinway piano artists, Anderson and Roe Piano Duo. Enjoy a night of deep belly laughter with a stand-up act by local comedian Hossan Leong, and get lost in the history of Raffles Hotel Singapore as told by The Storytelling Centre.
Best of all, 100 percent of ticket proceeds will go to non-profit organisation, Community Chest Singapore, which supports 80 social service agencies in the country. Tickets are still available and can be purchased at rafflesfestival.com.sg.