Pork aficionados, Si Chuan Dou Hua's Pi Pa Roast Suckling Pig is the stuff of dreams
This freshly roasted delicacy is only available until 30 September.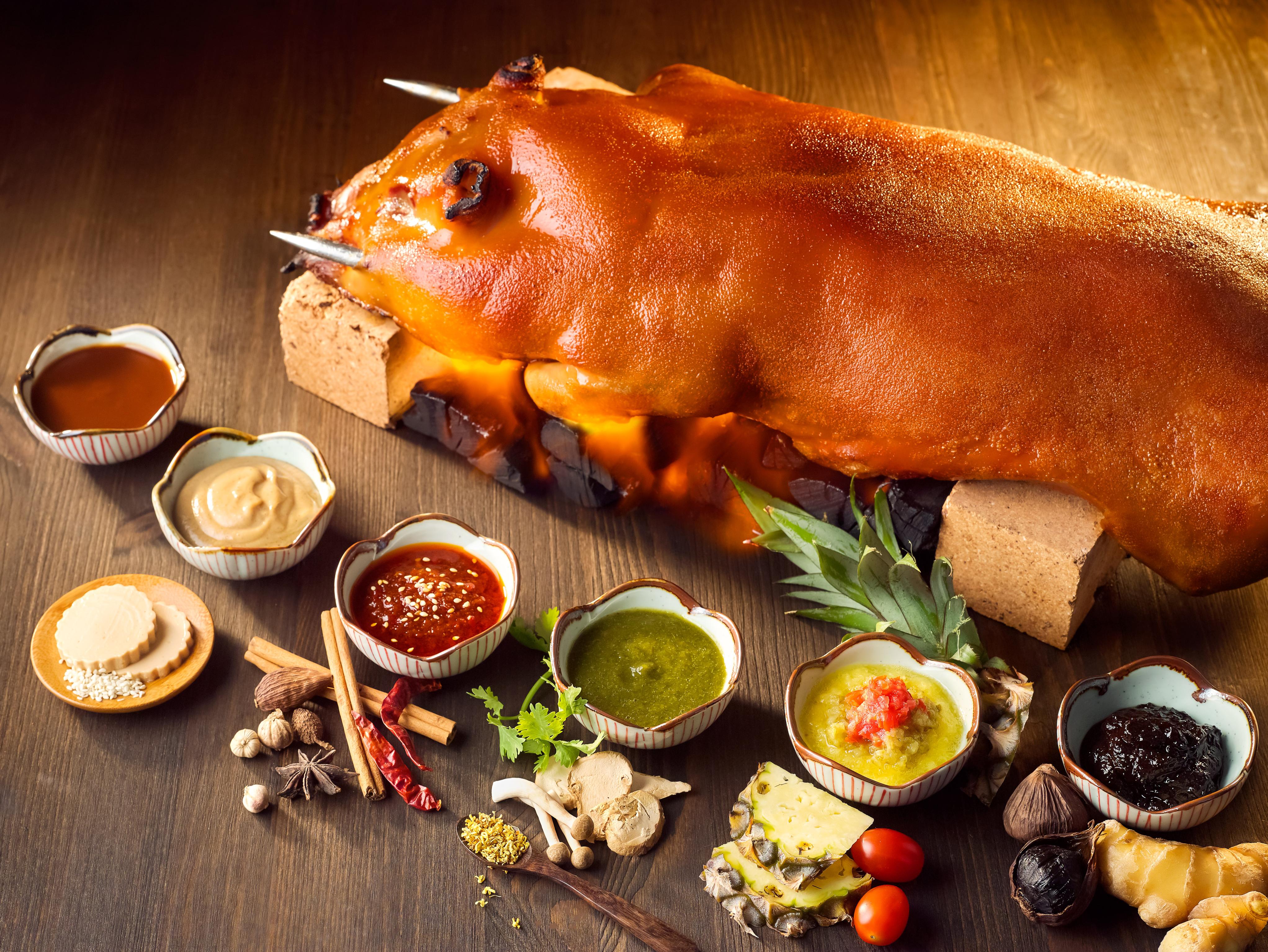 Pork lovers, you have been warned: Si Chuan Dou Hua's suckling pig is back to tempt your palates. This year, executive chef Leung Wing Chung serves up a calorie-worthy "Pi Pa" Roast Suckling Pig which you should enjoy with reckless abandon. The skin of the suckling pig is sliced together with the meat, compared to the traditional method where the skin is served with pancakes and the meat is presented in different dishes.You can choose the sauce that the pig will be marinated in: traditional in-house sauce, black pepper or fermented red bean curd.
Go the whole hog and order the extensive A Royal Roast menu, which includes the suckling pig. Other highlights on the menu include the nourishing Black Chicken Soup with Fish Maw and Siberian Solomon's Seal, Stir-fried Sri Lanka Crab in Osmanthus Sauce, and the popular Angel Hair Noodles with Prawn; the latter offers al dente noodles tossed and stir-fried with truffle sauce.
$138 for half suckling pig, $228 for whole suckling pig, or set menu at $488 for six or $688 for 10. Level 4, PARKROYAL on Kitchener Road, 181 Kitchener Road. Tel: 6428 3170