Palio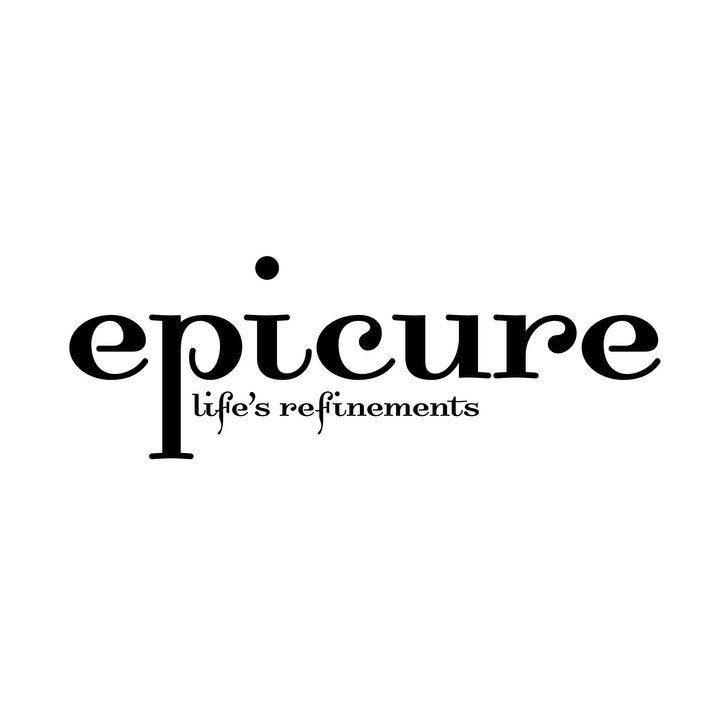 · 29 March 2010
·
Food
The epicure team goes undercover to review Tuscan restaurant Palio at Resorts World Sentosa.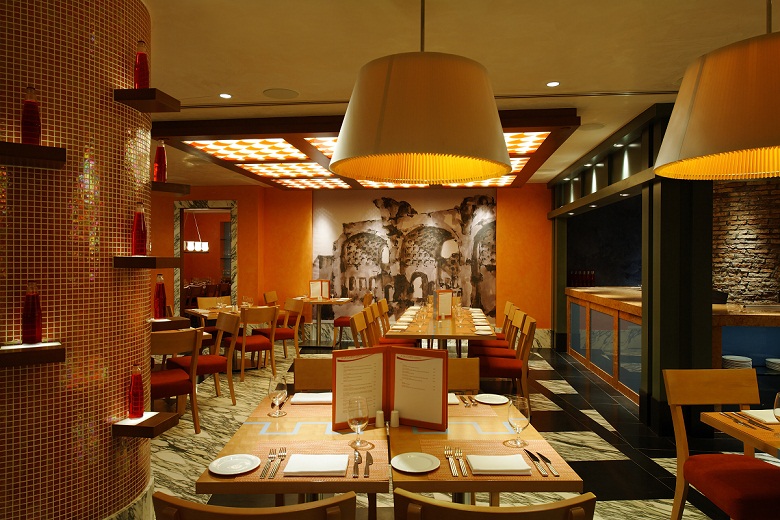 Where:
39 Artillery Avenue, Hotel Michael
(Resorts World Sentosa), Level 2
Tel: 6577 8888
Ribollita. Cannellini bean stew. Florentine steak. If classic Tuscan dishes like these rouse your palate, a visit to Palio might be the closest thing you can get to the authentic cuisine in sunny Singapore. While modern Italian fare offers a playground for creativity—and diners know they are spoilt for choice by the bevy of restaurants in this genre—going the Tuscan route is a path less travelled, with only the likes of Pietrasanta in Portsdown Road keeping faith to the culinary tradition.
The first thing you will notice about Palio is just how cavernous the space is. The restaurant spans 2,970 sqft and has a seating capacity of 263. The tables are decidedly well-spaced so you don't feel compelled to speak in hushed tones, and the absence of tablecloths and a background of soft jazz point to its casual leanings.
Breaking the monotony of the interior walls are sketches of historical ruins, no doubt an overt and enthusiastic attempt at conveying a rustic Italian spirit, though it comes across as a little contrived.
But not that it matters. At Palio, your attention is diverted to the open-concept kitchen next to the entrance where chefs knead the pizza dough on marble kitchen tops with the wood-fired oven in the background. Executive sous chef Gabriele Piegaia, who holds fort in the kitchen, is a native of Lucca, a Tuscan commune famed for its tortelli lucchese, a bright yellow pasta stuffed with meat and drenched in a rich ragu sauce. Previously the executive chef of Senso Holdings, Piegaia's new role seems like a timely return to his roots.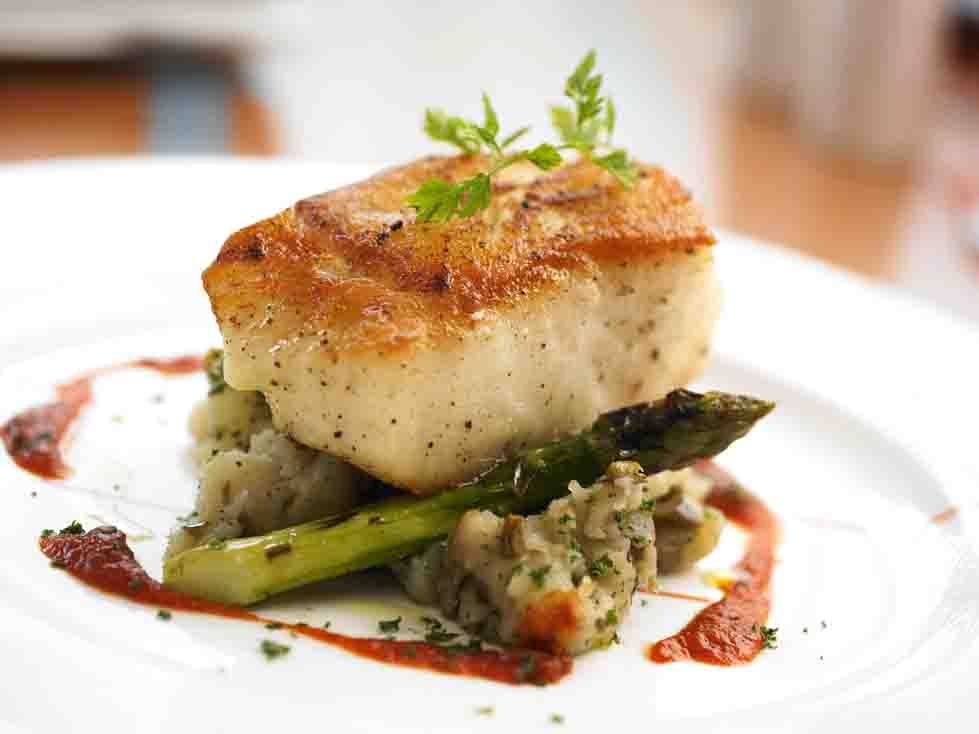 A quick study of the menu reveals why the restaurant is usually three-quarters full even on a weekday. Prices are friendly with appetisers below $25 and main courses costing between $22 and $36. Service is sharp and chirpy, and our meal unfolds like a well paced script. I enquire about the portion and cooking method of a risotto dish, and the amicable waiter gives my companion and I a detailed description, instead of having to pop into the kitchen to ask the chef, an all too common occurrence among restaurant staff in Singapore.
A fabulous introduction to hearty Italian fare is the Cibreo con pane Toscano ($16), chicken liver sautéed with Marsala reduction, shaped into a pate and served on toasty Tuscan bread. The Vitello Tonnato (S$18), a roasted veal loin with tuna sauce and semi-sundried tomatoes, is fork-tender and the sauce is zesty enough to be savoured on its own.
But what enchants us most is the pappardelle pasta with rabbit ($24). Braised for 45 minutes, the hare meat is delicately soft, clinging to the al dente handmade pasta the way music and lyrics should intertwine harmoniously, with the faint hint of balsamic vinegar as the accompaniment. If the pappardelle pasta with rabbit has a strong contender, the Risotto al Brunello e Porcini ($24) probably comes close to it. The plump canaroli rice, simmered with mushrooms and an even-handed dose of Brunello wine is one of those brilliant dishes that appears to have been teleported from the kitchen of an Italian matriarch.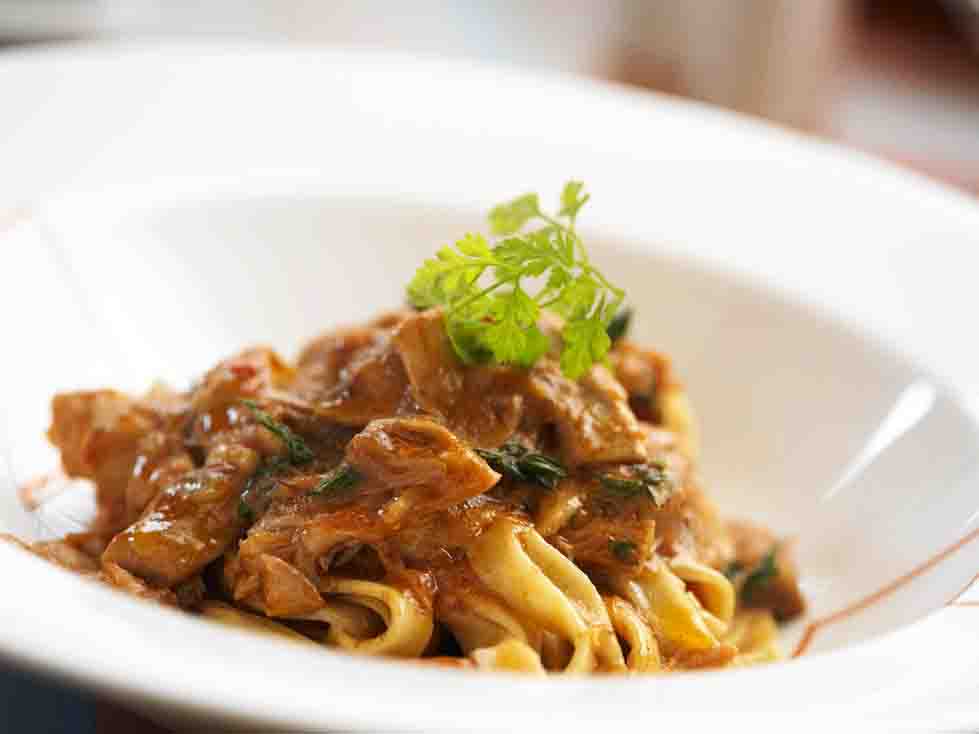 Unless you have the appetite, it seems a little wasteful to order the Baccala alla Livornese (S$34), a pot cooked cod fillet in spicy tomato sauce served with potato and olive timbale. The fish is fresh and clean tasting although the accompanying sauce has barely a hint of spice—a fiery touch would have nudged it to perfection.
My avarice must have gotten the better of me. I decide to order one of the wood-fired pizzas, a comfort food one can hardly say no to. The thin crust Pizza Parma ($22) comes blanketed by a copious amount of piquant ham, an irresistible match to the supple-textured mozzarella beneath.
I'm pondering to myself as I took the last bite of the pizza (my fourth slice): if it keeps up with the food consistency, Palio can definitely hold its own in the saturated Italian dining scene. A waiter catches my gaze at the counter in front of the open kitchen and asks if we would like to shift our seats to get closer to the action, but we decline. That can wait. I know I'd be back for more.
Food: 4/5 stars
Service: 4/5 stars
Ambience: 3/5 stars
Price: $$$
$$ affordable
$$$ moderate
$$$$ expensive
SHARE