3 new restaurants (and 1 revamp) that will stoke your appetite this August
New hotspots to satisfy beef aficionados, ma la addicts and butter lovers.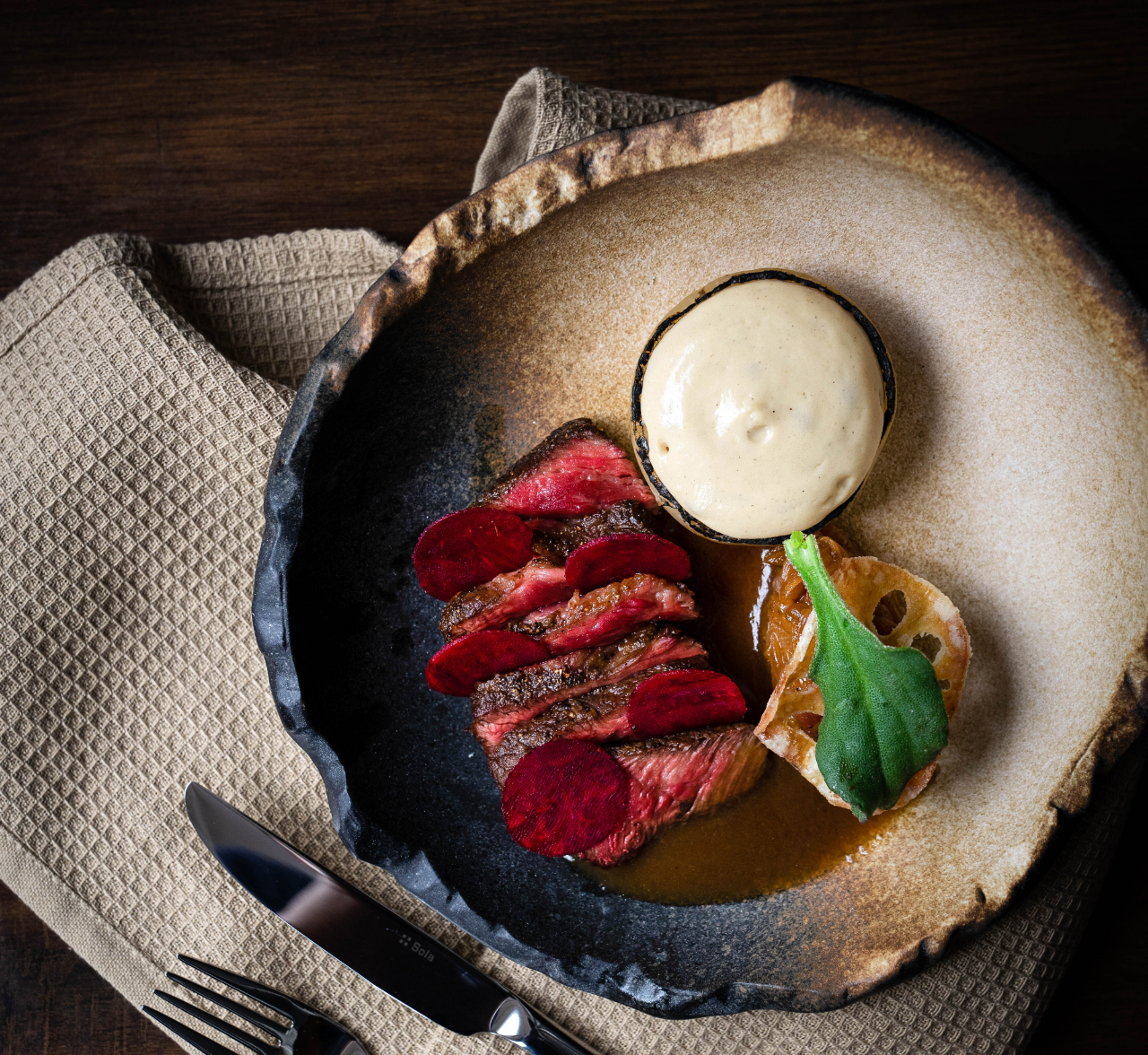 Yes, the long weekend is finally here. If you are not already toting your luggage at the airport waiting for your next flight like 30 percent of Singaporeans, then stay on this page as we highlight a rash of new restaurants that has opened this month. Gather your tribe and visit these new F&B outlets, from a hotpot restaurant with eye-popping soups to a serious steak bar in Bukit Timah,
Beurre
As the name of this French-European restaurant along Bukit Pasoh Road suggests, it is a love letter to butter. The space is dominated by a semi-open kitchen kitted with a customised charcoal grill; that's where you will find head chef Darwin Wong grilling seasonal ingredients  and coaxing out their full flavours with the help of the prized dairy. Wong is a strong advocate of butter and insists on including it in almost every dish in a variety of ways.
Take his signature 10-Day Butter Aged Angus Ribeye ($68) for instance. (Beurre will be one of the first restaurants to attempt this.) Aged ribeye is dunked into butter and aged for a second time within the hardened butter, further intensifying the flavours within and locking in more juice. Other butter-laden dishes from the menu include the Rose Chicken ($22), where butter poached chicken is served with pickled mustard seeds and fondant potatoes, and the Portobello Mushroom Tart ($18), with brown buttered mushrooms and velvety leek cream.
23 Bukit Pasoh Road. Tel: 9660 0597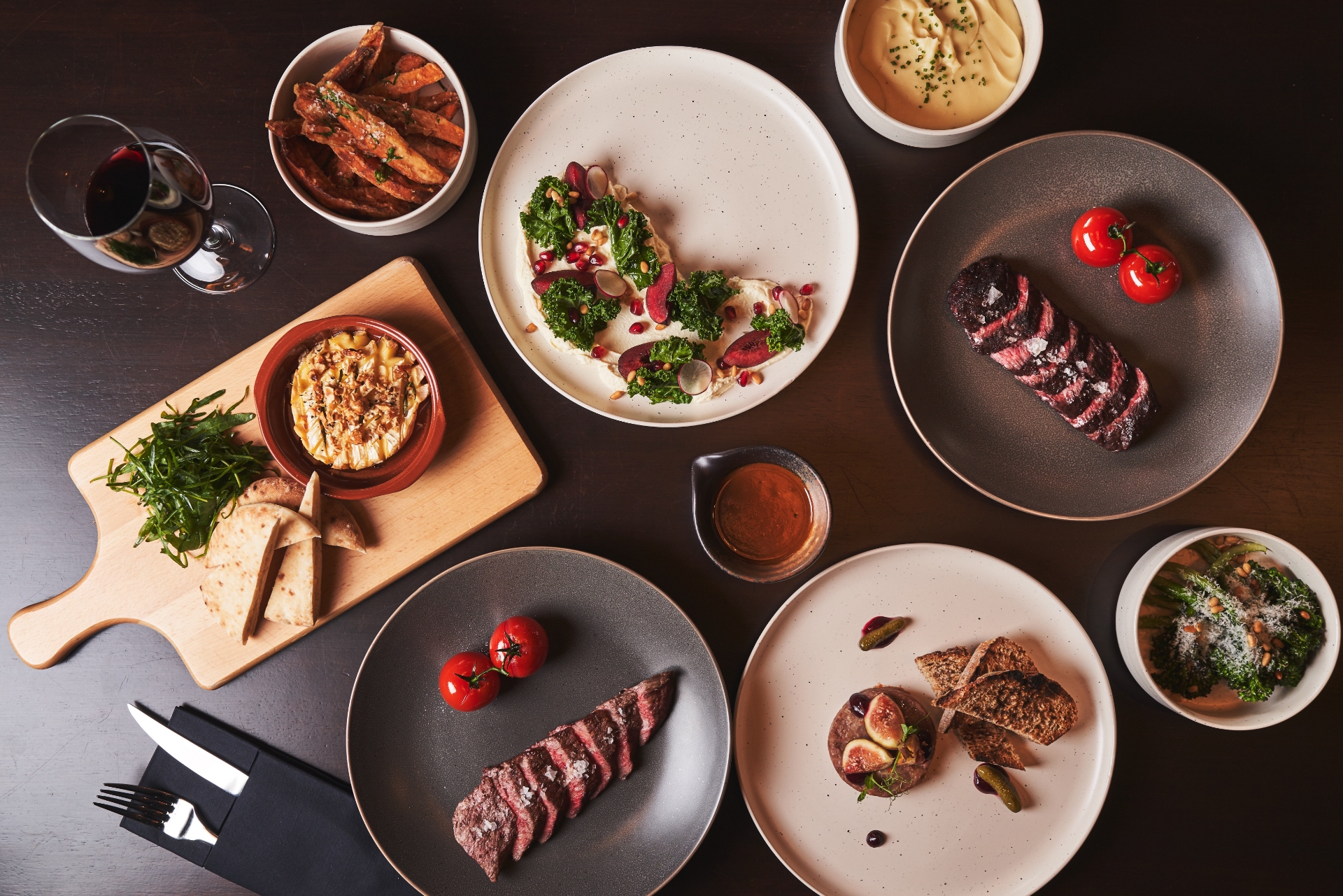 Fat Belly
Husband-and-wife duo, Stanley and Andryl Seow, first opened Fat Belly in 2017 as a 10-seater speakeasy-style steak bar tucked within Sugerhaus at Serene Centre. It has now expanded into a 52-seater restaurant, sporting new dark grey slate walls and warm wooden accents with touches of soft green and mustard hues. Concept-wise, it still sticks to its mantra of serving alternative cuts of steak.
The Seows source their cuts directly from various producers and farmers from different countries, resulting in a rotating menu of quality steak cuts (all cooked over a Binchotan grill). Choice cuts include the Mayura signature Wagyu Tri-tip ($55/200g), a leaner cut at the tip of a sirloin that boasts a stronger flavour, and the Stockyard Wagyu Onglet ($38/200g). The onglet is rarely sold as butchers often keep it for themselves; it's the small muscle from the lower belly of the cow with a similar texture but produces a stronger flavour than the fillet.
#01-04, Serene Centre, 10 Jalan Serene. Tel: 6314 2247
Tong Xin Ru Yi Traditional Hotpot
The new hotpot establishment along Lorong Telok specialises in unique hotpot soup bases that will please discerning hotpot connoisseurs. The contemporary space takes many design influences from Chinese history, from the Manchuria windows, traditional calligraphy to hand-weaved bamboo dividers, along with local touches like Peranakan tiles. The straw-infused walls are said to be able to keep the hotpot restaurant from smelling too overwhelming.
The crazye for mala hotpot continues and Tong Xin Ru Yi's Stewed Marinated Beef with Spicy Soup, is its answer for spice fiends. A trifecta of fork-tender braised beef chunks, tendon and backstraps is drenched in a spicy, piquant broth. Another creation a blend of hearty chicken broth and sweet pumpkin in Golden Chicken Soup. Choose between chicken or frog to accompany an assortment of black fungus, konjac, pineapples, yams and pumpkins bathing in the eye-popping, golden soup.
6 Lorong Telok. Tel: 6536 8058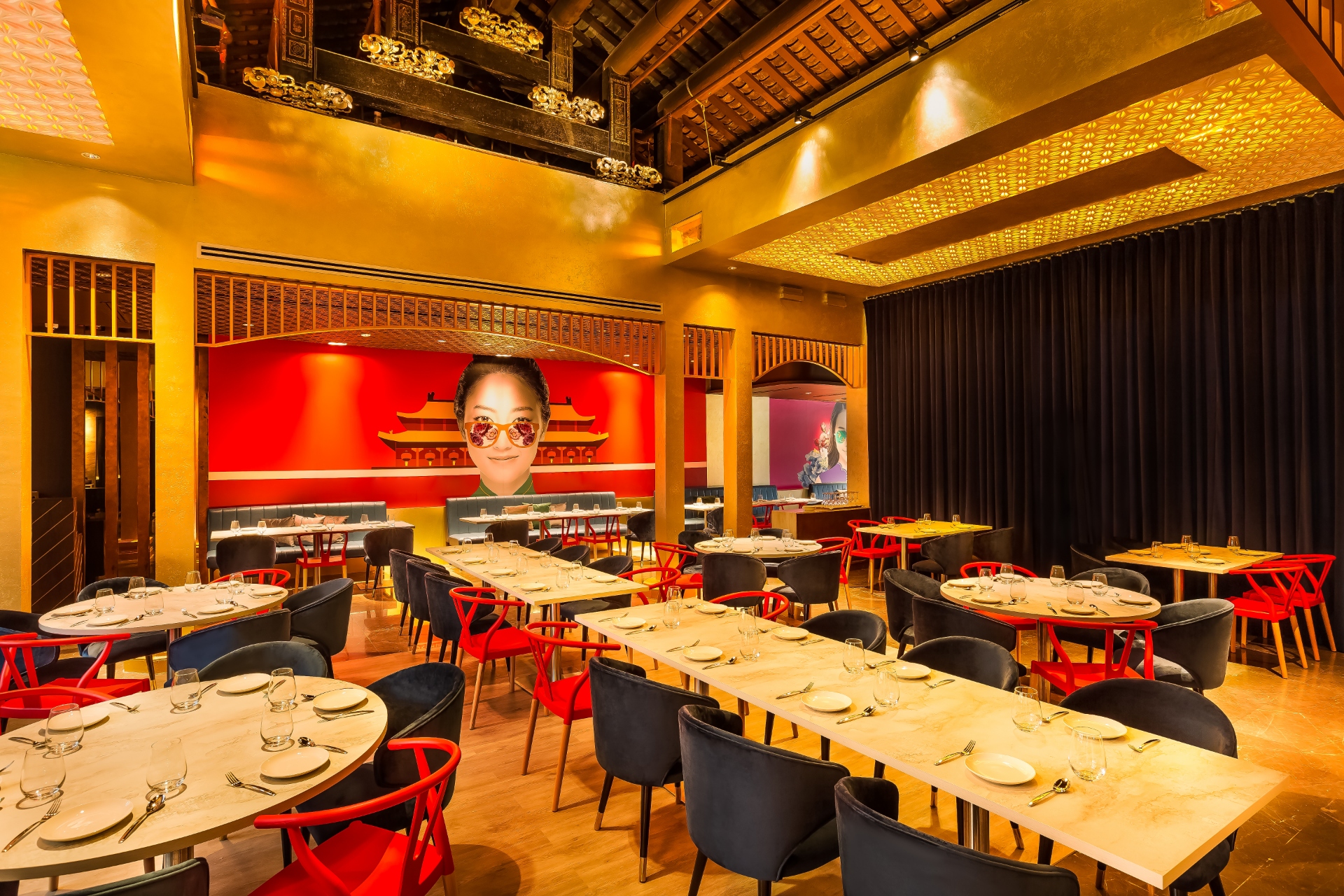 The Riverhouse
Hospitality group 1-Group has recently unveiled their new concept: The Riverhouse. The Lianyi Xuan (House of Ripples) building, which is one of the oldest and most iconic buildings within the Clarke Quay stretch, has been converted into a lifestyle destination containing three different concepts. These include Yin, an al fresco bar by day and lounge by night which will provide all-day entertainment, and Yang, 1-Group's second nightclub.
What interests us, however, is the new modern Chinese restaurant, Mìmì. The Riverhouse's concept of old-meets-new is reflected in the loud and opulent interior, and a menu of modernised classics. Think tapas like Chinese Roast Sliders ($16), Crispy Sichuan Beef Slices ($14) and Truffle Prawn Vermicelli ($20). Head chef Sam Chong, whose 26 years of culinary experience span a multitude of restaurant groups such as Crystal Jade, bring dishes with flavours that are heavily inspired by Shanghainese, Sichuan and Mongolian cuisine.
#01-02, The Riverhouse, 3A River Valley Road. Tel: 6261 1189