World's 50 Best Restaurants 2019: Mirazur takes the no. 1 spot
The World's 50 Best Restaurants 2019 have just been announced at a glittering ceremony in Singapore (for the first time ever). Find out who's in and who's out this year.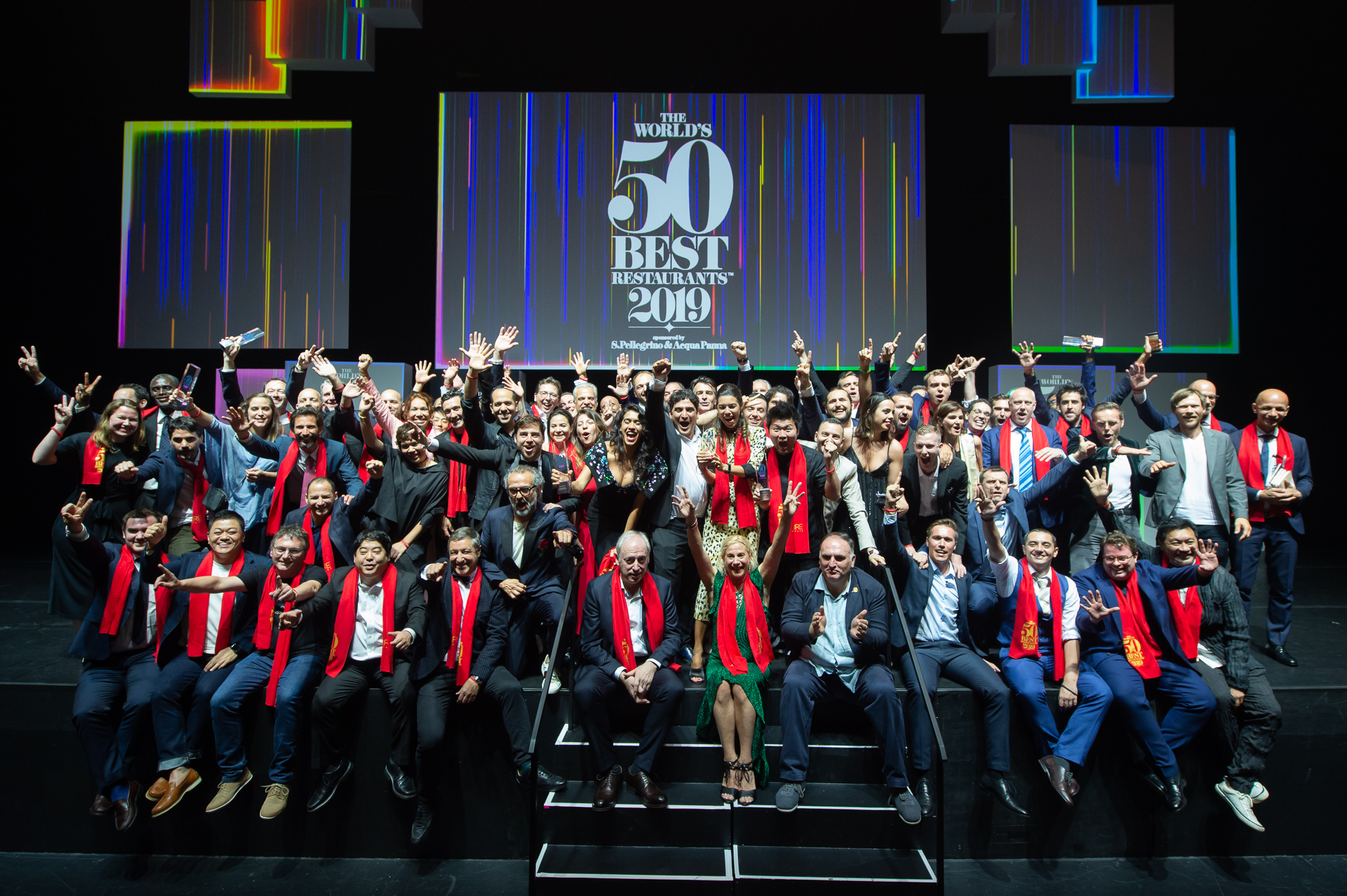 The World's 50 Best Restaurants 2019 list has just been announced on 26 June at a culinary star-studded affair held in Singapore for the very first time. Celebrating its 18th year, the highly anticipated awards list has become one of the definitive rankings — for better or for worse — of top restaurants around the world, a golden food guide around which enthusiastic globetrotting gourmands plan their culinary adventures for the upcoming year (including a soon-to-be platform to map out the world best dining and drinking destinations).
To ensure that The World's 50 Best Restaurants list and awards retain their relevance, the organisation has refreshed their voting rules. Announced in January 2019, there will be a new programme called 'Best of the Best', where restaurants that have topped the list will be placed into this group. These restaurants like Osteria Francescana (no.1 in 2018 and 2016) and Eleven Madison Park (no. 1 in 2017) are taken out of the running.
Commenting on this controversy at the press conference in Singapore, Daniel Humm from Eleven Madison Park (no. 1 on World's 50 Best 2017) said, "I think none of us (the chefs) ever believed there is truly a 'best' restaurant in the world, I think we all understand that there are many chefs doing amazing things. I don't think it's so much about the rankings, of course I think it's really nice when you get to the number one spot at some point (laughs), but I think it's much more important to have all these amazing chefs to continue to be involved. I think that's good for everyone, and everyone wants that."
Content director of World's 50 Best, William Drew added "The aim of creating the best of the best is to still honour and recognise those restaurants as being extraordinary restaurants. And taking the list and best of best list as a whole, celebrating a wider array of brilliant restaurants."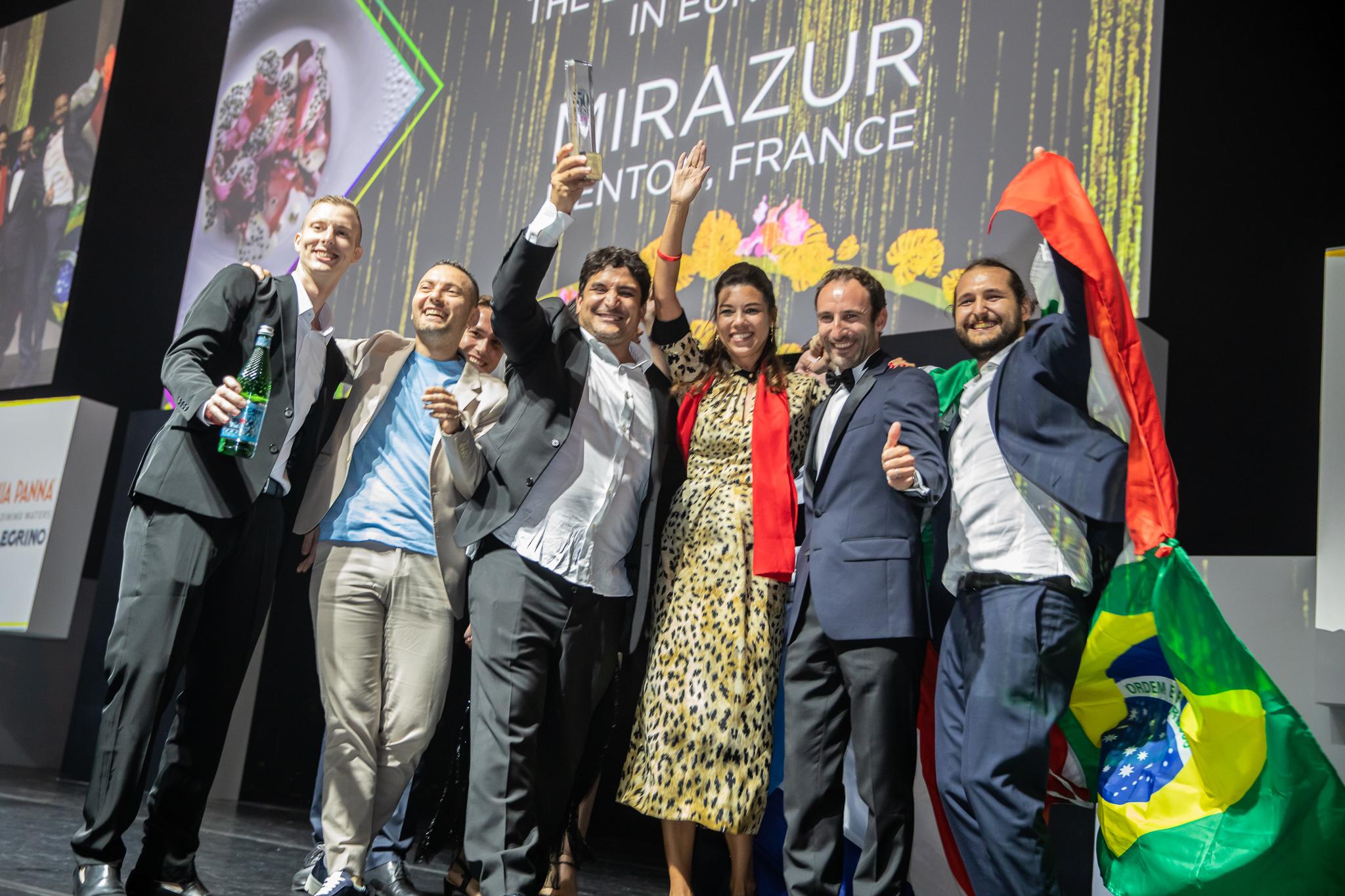 This has led to Mirazur bringing home the coveted spot of number 1. "This has been a dream for me and Mirazur. This year, after 110 years, Michelin gave 3 stars to a non-French chef (I am an Italian Argentinian chef) for the first time in France and we are the first French restaurant to take the number 1 spot in the history of 50 Best Restaurants," shares chef-owner of Mirazur, Mauro Colagreco.
It was a huge year for Spain, with seven restaurants like Asador Etxebarri (No. 3), Mugaritz (No.7) and Disfrutar (No.9) dominating the list.
Highest New Entry went to Noma 2.0 at No. 2, and the Highest Climber Award went to Azurmendi (from No. 43 in 2018 to No. 14 in 2019)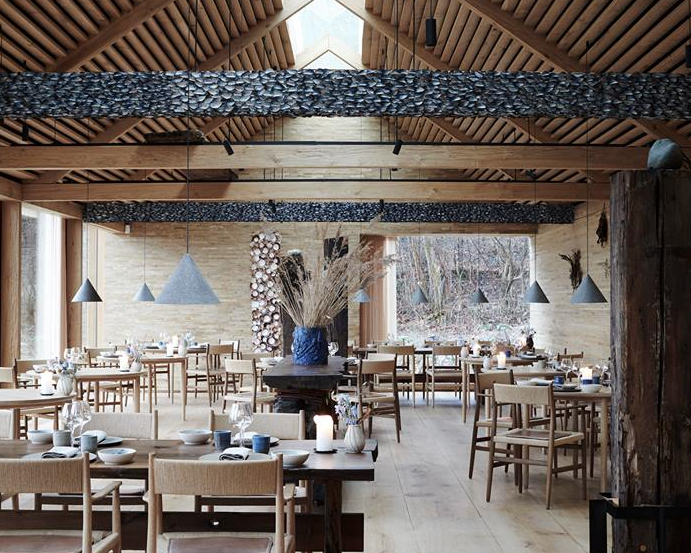 Also notable was Asia's inclusion, with Singapore's Odette (also Asia's number 1) at 18, Tokyo's Den at No. 11 (also awarded the Art of Hospitality award) and Bangkok's Gaggan, the Best Restaurant in Asia at No.4. "I hope Asia goes even higher next year. My job is done, I'll let someone else take awards next year," shares chef-owner of Gaggan (which is closing in 2020), Gaggan Anand.
Below, the full list of the 50 best restaurants in the world:
1. Mirazur, Menton, France
2. Noma 2.0, Copenhagen Denmark (Highest New Entry)
3. Asador Etxebarri, Atxondo, Spain
4. Gaggan,  Bangkok, Thailand (Best Restaurant in Asia)
5. Geranium,, Copenhagen, Denmark
6. Central, Lima, Peru (Best Restaurant in South America)
7. Mugaritz, San Sebastian, Spain
8. Arpege, Paris, France
9. Disfrutar, Barcelona, Spain
10. Maido, Lima, Peru
11. Den, Tokyo, Japan (Art of Hospitality Award)
12. Pujol, Mexico City, Mexico (Best Restaurant in North America)
13. White Rabbit, Moscow, Russia
14. Azurmendi, Larrabetzu, Spain (Westholme Highest Climber Award)
15. Septime, Paris, France
16. Alain Ducasse au Plaza Athénée, Paris, France
17. Steirereck, Vienna, Austria
18. Odette, Singapore
19. Twins Garden, Moscow, Russia (New Entry)
20. Tickets, Barcelona, Spain
21. Frantzen, Stockholm, Sweden (Re-entry)
22. Narisawa, Tokyo, Japan
23. Cosme, New York, USA
24. Quintonil, Mexico City, Mexico
25. Alleno Paris AucPavillon Ledoyen, Paris, France
26. Borago, Santiago, Chile
27. The Clove Club, London, UK
28. Blue Hill At Stone Barns, New York, USA
29. Piazza Duomo, Alba, Italy
30. Elkano, Getaria, Spain
31. Le Calandre, Rubano, Italy
32. Nerua, Bilbao, Spain (New Entry)
33. Lyle's, London, UK
34. Don Julio, Buenos Aires, Argentina (New Entry)
35. Atelier Crenn, San Francisco, USA (New Entry)
36. Le Bernardin, New York, USA
37. Alinea, Chicago, USA
38. Hisa Franko, Kobarid, Slovenia
39. A Casa Do Porco, Sao Paulo, Brazil (New Entry)
40. Restaurant Tim Raue, Berlin, Germany
41. The Chairman, Hong Kong, China (New Entry)
42. Belcanto, Lisbon, Portugal (New Entry)
43. Hof Van Cleve, Krushoutem, Belgium
44. The Teat Kitchen, Cape Town, South Africa (Best New Restaurant in Africa)
45. Sühring, Bangkok Thailand (New Entry)
46. De Librije, Zwollie, Netherlands (Re-entry)
47. Benu, San Francisco, USA (New Entry)
48. Ultraviolet by Paul Pairet, Shanghai, China
49. Leo Bogota, Columbia (New Entry)
50. Schloss Schauenstein, Furstenau, Switzerland (Sustainable Restaurant Award)