We visited the city that inspired one Michelin-starred PUTIEN's cuisine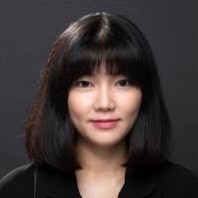 · 27 June 2019
·
Features
Hard work goes into every dish by the specialist of Heng Hwa cuisine, as we discover on a recent trip to the city of Putian.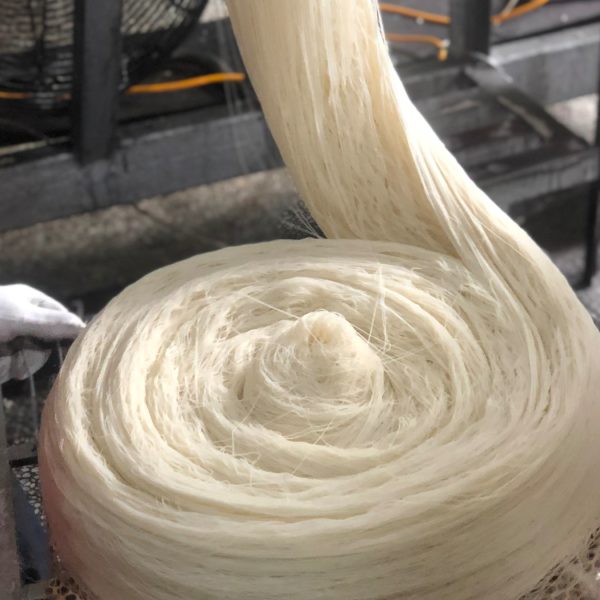 For years now, PUTIEN has been my go-to restaurant for comfort food. Rough day at work? Heng Hwa Bee Hoon. Feeling under the weather? Heng Hwa Bee Hoon. Mum's birthday celebration? Heng Hwa Bee Hoon, PUTIEN Lor Mee and Stir-fried Yam — amid a Fujian smorgasbord of course. Come to think of it, I've never had a bad meal at PUTIEN.
Many restaurants serving foreign cuisines have been known to tweak their dishes to cater to the local palate. Apart from adding a condiment to his restaurants to enhance Singaporeans' dining experience — chinchalok-infused Spice Mum chilli sauce, the brainchild of one of the Singaporean chefs, PUTIEN's founder Fong Chi Chung is adamant that "our food should retain and showcase the natural flavours of the quality ingredients used." The 51-year-old explains, "A dish shouldn't be transformed beyond recognition. I do not change our dishes to suit the Singaporean palate. People love our food because of its uniqueness, so why should we change it?"
So when the opportunity to visit Fong's hometown, came a-knockin', it didn't take much convincing for me to pack my bags and take the five-hour flight to Fuzhou and subsequent two-hour drive to the coastal city of Putian. Nothing sounded more delicious than getting to taste PUTIEN's authentic Putian dishes at the source.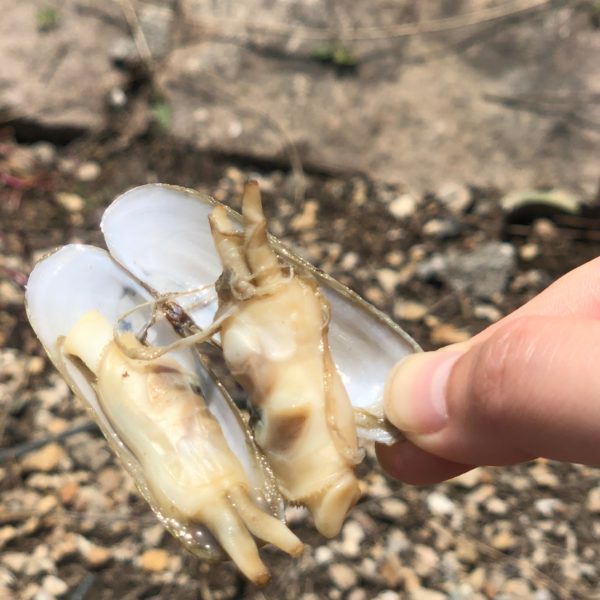 A laborious harvest
My visit to Putian city coincided with PUTIEN's inaugural DUOTOU Clam Festival, a festive affair that drew Duo Tou's young and old to the village's Cheow Hwee Temple where a press conference and commemorative ceremony —Chinese sea goddess revered by those living in China's coastal regions. Initially, I didn't quite understand the fanfare surrounding these mere molluscs. Yes, DUOTOU clams are juicy and delicious, but to create a festival around them seemed a bit superfluous. That was until I witnessed the pains of clam harvesting.
Prior to visiting Duo Tou, my only perception of clam harvesting was derived from South Korean variety shows and dramas featuring celebrities in fishing waders digging for clams on picturesque mudflats. The reality is a lot less glamorous and a lot of hard labour. Imagine getting mired in knee-high, nutrient-rich, sand-free black mud every two steps under the scorching sun — fatigue sets in before any clams ever make it into the basket. Therefore, I had nothing but pure admiration for the weather-beaten women farmers deftly manoeuvring through the mud, hauling massive baskets of clams on their shoulders as they emerged from the mud fields. Apparently, it takes hours to fill just one basket!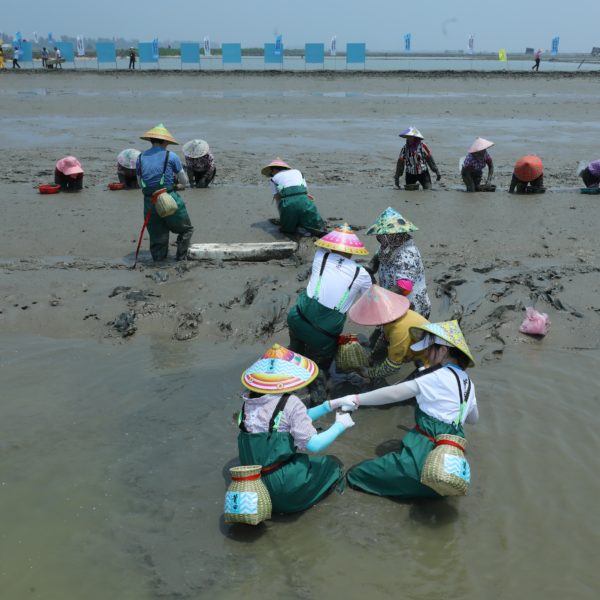 The gruelling journey to clam harvesting starts in spring when rice grain-sized clam seedlings— they attach to crustaceans for two to three months — are collected and rinsed. During the second and third month of the Lunar New Year, clam farmers wake at the crack of dawn to scatter 200kg of clam seedlings evenly across the mud fields where they burrow deep into the mud and feed on seaweed and microorganisms brought in by the tides. After half a year of cultivation, clam farmers wade out during low tide to harvest the clams from small air pockets in the mud created by the now full-grown molluscs. They are then rinsed and ready to be eaten.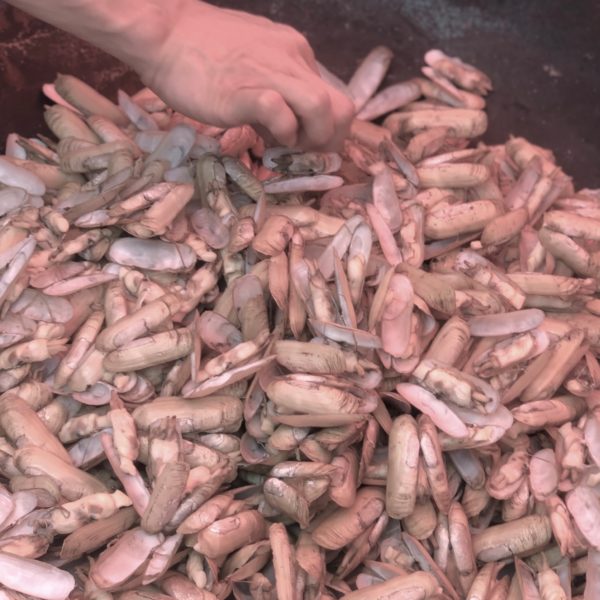 The king of clams
Thanks to a makeshift "kitchen" erected near the mud fields, I had the opportunity to savour freshly harvested DUOTOU clams cooked in their own juices. These clams aren't the common littleneck species we're accustomed to seeing in the quintessential spaghetti alle vongole. Straight from the wok and into my mouth, the fleshy molluscs were unforgettable: clean, sweet and subtly briny. The clean waters and fertile breeding environment produce a sweet, succulent flesh filled with briny juices that burst on every bite. The absence of sand also means that DUOTOU clams don't have the unpleasant grittiness of conventional hard clams. The DUOTOU clam is indeed the undisputed king of clams.
But it isn't enough for a clam to be bred in Duo Tou village. To be trademarked as a DUOTOU clam and make it into PUTIEN's restaurants, each clam has to be at least 5cm long and the shell has to possess an iridescent golden hue. It's no wonder these clams are so well-loved. From now till 31 July, PUTIEN is showcasing DUOTOU clams cooked eight different ways. Flown into Singapore thrice weekly, the restaurant's chefs have created two new clam recipes — Stir-fried Sambal Chives with DUOTOU Clam and Thai-flavoured DUOTOU Clam (akin to a Thai green papaya salad) — but the Baked DUOTOU Clam on Hot Plate remains Fong's favourite. No surprise as the clams are simply baked and served on a bed of sea salt, perfectly highlighting the clams' oceanic flavours.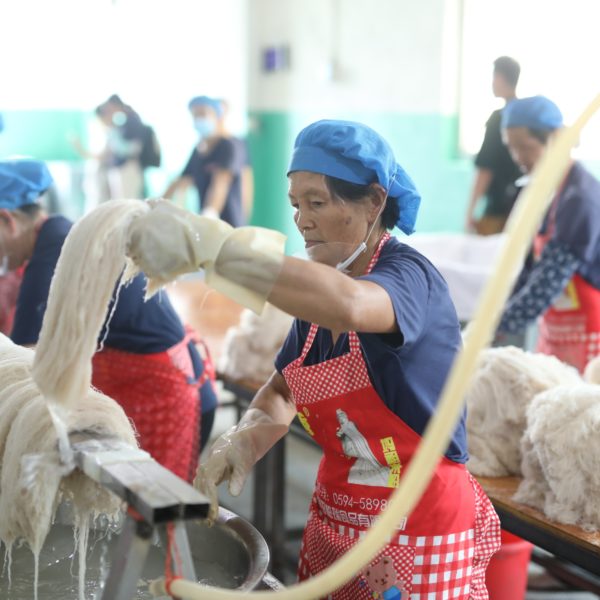 Best bee hoon in the world
I'm not exaggerating when I say that PUTIEN's Heng Hwa Bee Hoon has taken me through some tough times. There's just something very comforting about tucking into a plate of the restaurant's ultra-fine al dente strands cooked in flavourful broth and tossed with prawns, scallops, peanuts, vegetables and Putian's renowned first harvest seaweed.
Fong says that the noodles used in PUTIEN's popular Heng Hwa Bee Hoon are pricier than those from other bee hoon factories, but he persists with PUTIEN's existing supplier because of its unrivalled quality. Made from 100% rice flour by artisanal noodle makers in Putian, the wavy bundles of dried bee hoon resemble premium bird's nest from afar.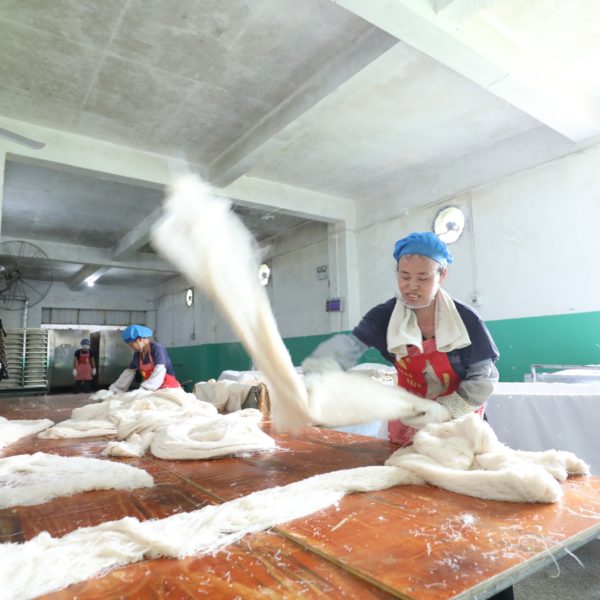 The modest factory where the bee hoon is made boasts a small laboratory where the texture and mouthfeel of the noodles are tested and improved on. In one room are ceiling-high stacks of rice, which are turned into flour — the bee hoon's key ingredient. In the main production area, the aroma of rice fills the air as mesmerising coils of bee hoon emerge from a machine. However, the manufacturing process appears to be largely manual, with factory staff skilfully massaging and flipping the strands before they are passed on to subsequent stations for cutting, "combing" and folding into small, neat bundles for drying.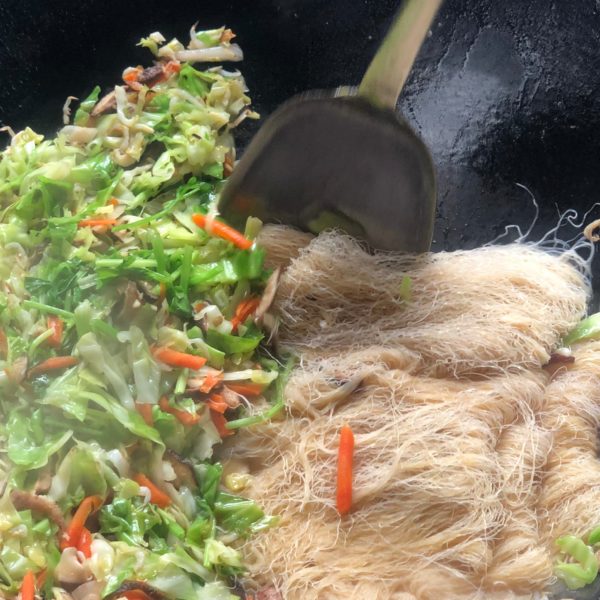 And the proof is in the pudding, or in PUTIEN's case, the bee hoon. After trying fried bee hoon at other eateries in Putian city, it's fair to say that PUTIEN's Heng Hwa Bee Hoon is possibly the best I've ever tasted.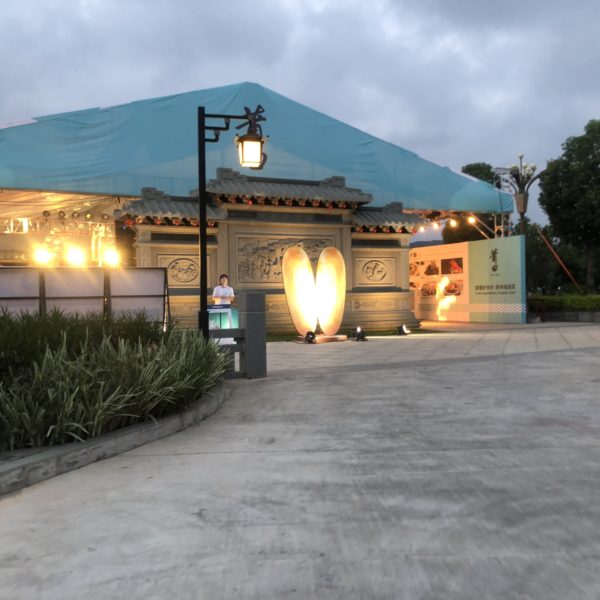 The Putian ambassador
Growing up in Putian's Hou Feng village, Fong started cooking together with his friends from the age of 11 after picking up some culinary skills from his maternal grandma. At the age of 19, Fong ventured to Singapore to start an electronic parts factory with his brother. Although the business quickly took off, it didn't interest him. All he could think of were the lor mee and bee hoon from his hometown. These incessant yearnings and his love of conviviality and company of friends gave him impetus to open the first PUTIEN — an unassuming coffee shop-style joint — at Kitchener Road in 2000.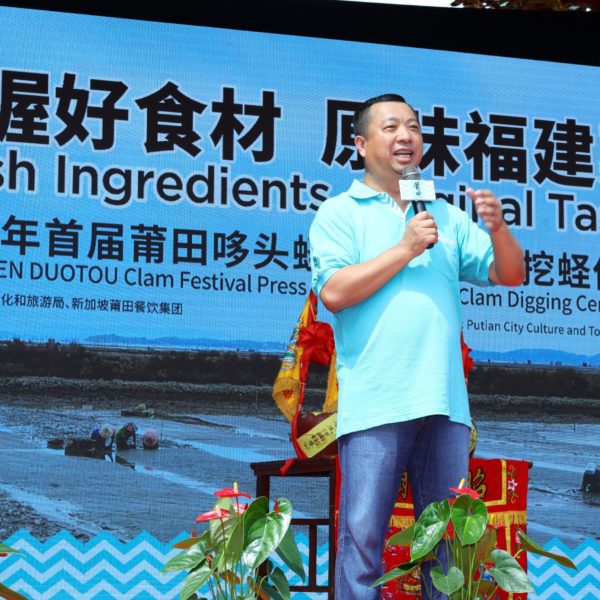 However, Singaporeans' lack of awareness about Putian cuisine resulted in three years of losses for the eatery. The turning point came in 2003 when PUTIEN Heng Hwa Restaurant was featured on Channel U's Happy Rules. Although the programme broadcasted right around the time of the SARS outbreak, the publicity helped PUTIEN to stay afloat. Once the SARS outbreak ended, PUTIEN's business soared. In 2016, PUTIEN scored a coup when the Michelin Guide awarded its Kitchener Road branch one star — an accolade the restaurant has managed to maintain in the years that followed. "When you work hard, the heavens will help you and people will help you," says Fong.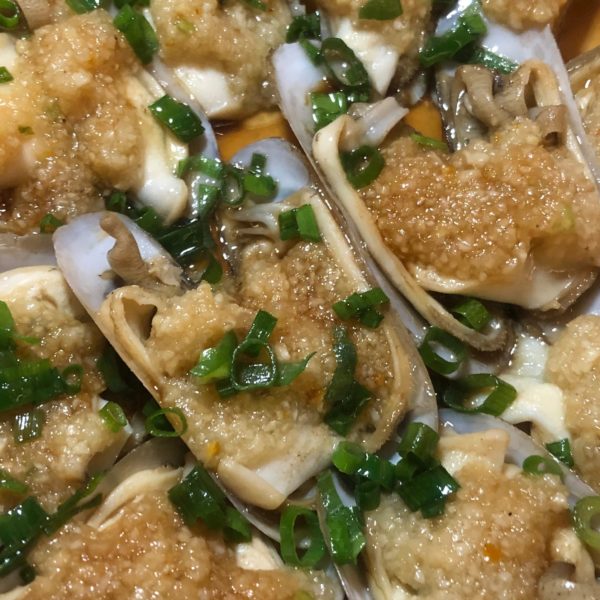 There are now 63 PUTIEN outlets spread across Singapore, China, Hong Kong, Taiwan, Malaysia and Indonesia. With the launch of PUTIEN at Jewel Changi Airport two months ago, there are now 13 outlets in Singapore — and Fong is confident of opening one new outlet here every year. He also has plans to expand to the U.S. and Japan this year. Despite PUTIEN's exponential growth, Fong doesn't feel that he has succeeded. "In life, don't ever think that you have achieved success. If you don't have ambition and new goals to aspire to, you won't go far. You must constantly find new benchmarks to reach. Why? Because it means that you are inadequate and need to improve," reveals Fong whose wholehearted mission for the last 19 years has been to promote Putian's cuisine globally.
Just like in his younger days, Fong still loves cooking. Hence, the unmistakable taste of home was apparent during the gala dinner Fong threw at his Hou Feng residence for friends, family and media where he personally made a few dishes. In fact, many of his staff have eaten their boss' cooking on more than one occasion. "Uncle Fong" as he's affectionately addressed by the people of Putian is, without doubt, a befitting moniker for the man who has brought the exquisite flavours of his humble hometown to the world.
SHARE