Bollinger launches its first single-vineyard Champagne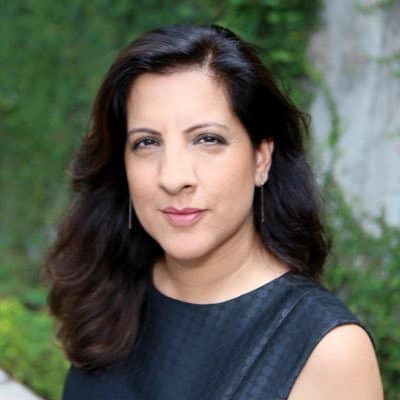 · 25 October 2022
·
Drinks
The grand maison celebrates pinot noir in all its majesty with the launch of a single site pinot noir Champagne. Wine editor Nimmi Malhotra was in Champagne for the first taste
Bollinger has added a new Champagne to its collection. Managing director Charles-Armand de Belenet unveiled La Côte aux Enfants 2012, a 100 percent pinot noir cuvée to an audience of international press and influencers gathered together at Maison Bollinger in Äy, Champagne and also announced plans for the house's bicentennial celebrations.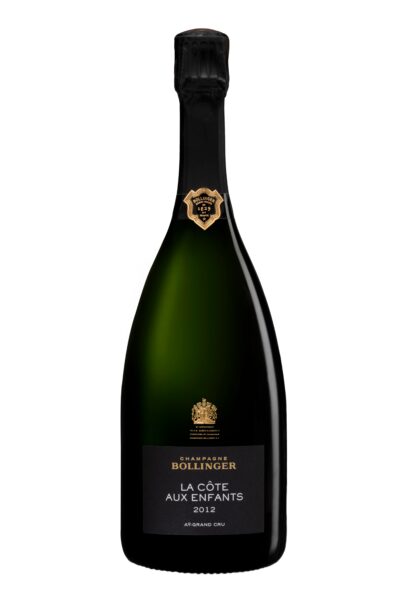 The family-owned Champagne house Bollinger dates to 1829 and is renowned for its pinot noir-dominant styles. The wines are aromatic with power, body, density and concentration of flavour. In addition to the non-vintage cuvée, the house produces exceptional vintage wines and rosé expressions, largely sourced from their own vineyards of which 85 percent are grand cru and premier cru sites.
The new Champagne, La Côte aux Enfants 2012, is a blanc de noir sourced from a historic plot which shares its name with the wine. This is the first single vineyard Champagne in the history of the house.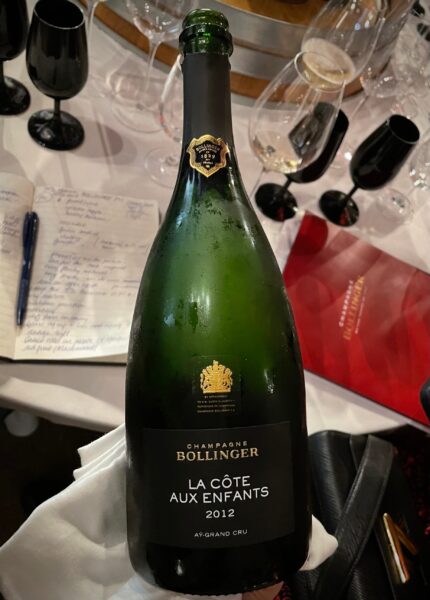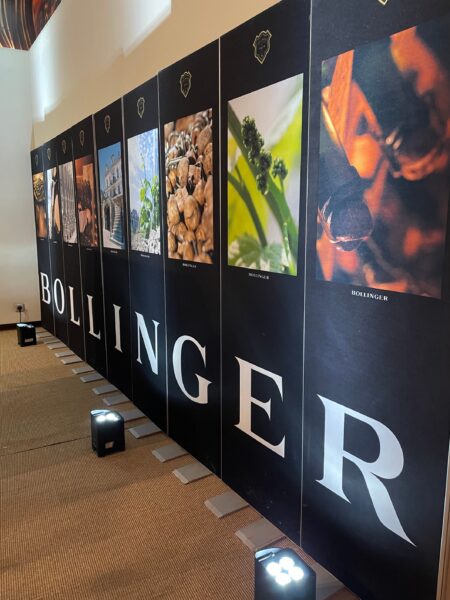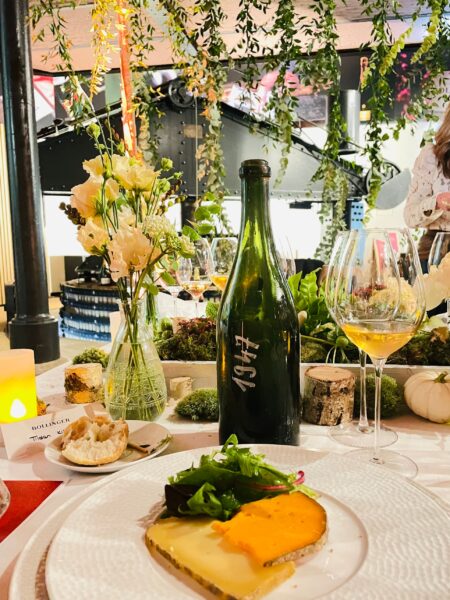 La côte aux enfants or "the children's coast" refers to the steep gradient of the plot. It was said that only children could manoeuvre the incline to harvest the grapes. This north-facing plot is nearly four hectares in size and was bought in tranches by Jacques Bollinger himself in the early 20th century and holds particular significance to the family.
Matured in oak for nine years on yeast, the inaugural vintage of the wine is perfumed and lissome, elegant, and expressive with red fruit, dried flowers, and touches of pastry. It possesses a nutty quality showing toasted almonds and hazelnuts and finishes long, displaying a chalky minerality.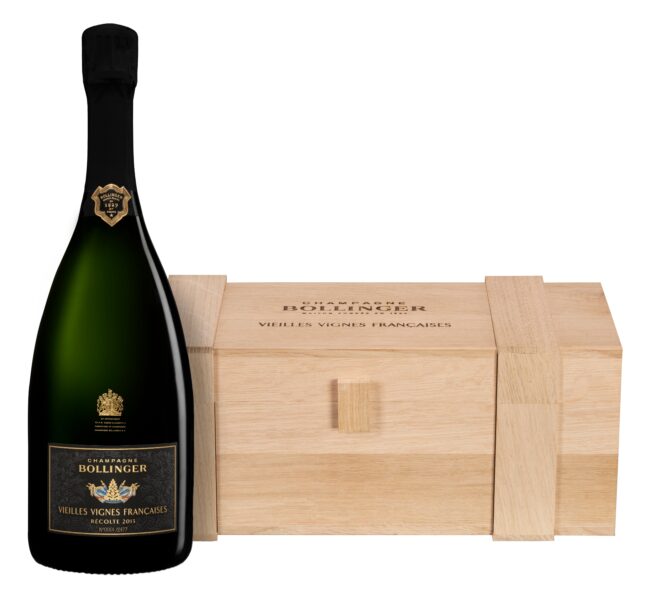 Also launched on the same day was the latest expression of the Vieilles Vignes de Françaises (VVF) 2013, sourced from two hallowed grand cru plots planted with old vines, completely untouched by phylloxera. The sites named Clos Saint-Jacques and Chaudes Terres amount to just 0.36 hectares and are planted exclusively to pinot noir. Notably, a third site, planted to ungrafted pinot noir was recently lost to phylloxera, making the two clos even more valuable.
First bottled in 1969 to celebrate Madame Bollinger's 70th birthday, the VVF is made sparingly in optimal vintages. The Champagne is aged entirely in oak barrels with the minimum dosage and disgorged manually. Also, the plots are farmed without any chemical intervention.
"For me, it's more a wine than Champagne," says deputy chef de cave Denis Bunner. The wine expresses mature citrus and orchard fruits with a rounder mouthfeel and a savoury, nutty finish.
Only 2477 numbered bottles of the wine are produced, and given the limited quantities, the wines are the wines in the ultra-premium range.
Earlier this year, in July 2022, the house released another pinot noir-based expression as part of their PN series. PN TX17 is a unique pinot noir cuvée, a blanc de noir, primarily sourced from the village of Tauxières.
The name may sound pragmatic, but within it lies the code to decipher its origins. The PN stands for pinot noir, TX, for the village of Tauxières and 17 denotes the base vintage of 2017. The Champagne is not a vintage cuvée with some base wines added for depth of flavour.
Notably, this is the first wine recognising Tauxières, a premier cru village. Bunner pointed out that the village "has a particular typicity" and showed us two completely different soils of chalk and shale that frame the wine.
To finish, we tasted a mystery wine which turned out to be the 1947 vintage. Disgorged in 1971, the wine showed a rich palate and remarkable freshness. The beautiful antique gold colour sparkled with the thin stream of bubbles, slowed down by age and drew the launch event to a close.
As Bollinger heads to its bicentennial anniversary in 2029, Belenet also announced Bollinger's upcoming plans, which include an on-site 20-room hotel and restaurant, a new tasting and private rooms, renovated barrel rooms to accommodate 5,000 barrels and an ongoing commitment to sustainability.
Champagne Bollinger releases are available exclusively from Enoteca Singapore.
SHARE