Hendrick's unveils a reimagined take on the bohemian absinthe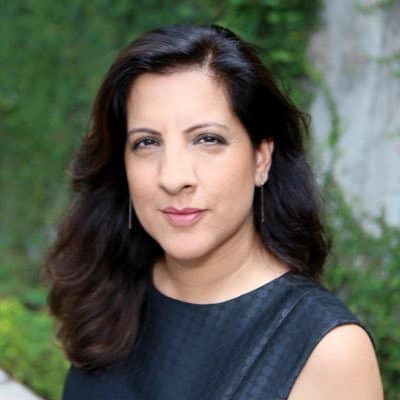 · 8 November 2022
·
Drinks
The green fairy spirit sheds its iridescent colour and some of its mired reputation with the new launch under Hendrick's
Hendrick's Cabinet of Curiosities unveils a new spirit, and no, it's not another gin. The latest launch is absinthe – the intriguing and mystical green spirit which has languished on the bar shelves for far too long. In its new reinvented and reimagined format, Hendrick's Absinthe is a clear herbaceous spirit with distinct floral notes.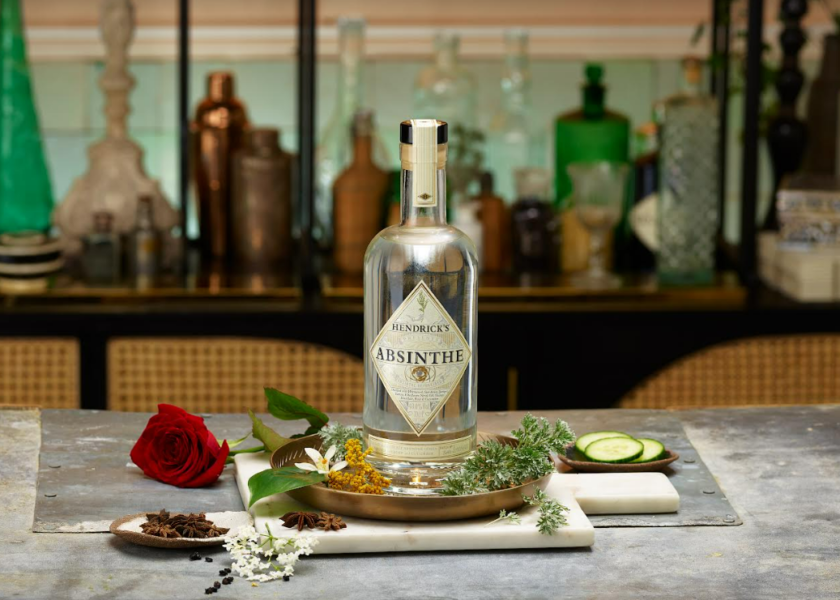 Hendrick's interpretation of absinthe came about as master distiller Lesley Gracie noticed similarities between the two botanical spirits. She started working with wormwood to create Hendrick's Orbium, but as it happens, it is also the main botanical responsible for the liquorice notes in absinthe.
Gracie combined wormwood and star anise with seven additional botanicals, including Hendrick's Gin's signature infusions of rose and cucumber, to create her unique and curious rendition of absinthe. "It is really a cousin to gin; in that it is a botanically flavoured spirit – just with a different palette of botanicals to play with," she says.
Unlike the other absinthe in the market, which are higher in alcohol (50-90% ABV), Hendrick's product is bottled at a much lower 48% ABV. The hope is that the colourless lower ABV interpretation will widen the spirit's prospects for a range of new cocktails.
For the uninitiated, absinthe's romantic, intriguing, and controversial story dates to the early 19th century. Once the preferred choice of artists, bohemians and writers, including Hemingway, Oscar Wilde, Emile Zola and Picasso, absinthe fell out of fashion for many years. It picked a reputation for causing hallucinations (well, it doesn't) and was banned in the US and Europe for nearly 100 years.
As time cleared its name, the spirit quietly returned to bar shelves. The classic pour involves a stemmed glass for the spirit in which iced water is slowly dripped through a sugar cube placed on a perforated spoon. As the water drips, the spirit clouds up and turns milky white.
In cocktails, absinthe is an ingredient in Sazerac, Corpse Reviver and Death in the Afternoon – the latter created by Hemingway himself. Picasso, on the other hand, made a sculpture called A Glass of Absinthe.
As Gracie explains, "Absinthe has this incredibly rich history steeped in mystery and was for many years feared, but it really shouldn't be as it is such an amazing liquid."
We tasted the spirit and discovered that it differs from the original in many ways. For one, it is a clear liquid and does not louche or cloud as much when added to water. Second, the nose is remarkably different with wormwood, star anise, fennel, and dried rose petal notes, which evolve to softer anise aromas once water is added. On the palate, the anise flavour is subdued but present.
Since the limited-edition product is not released in retail, Hendrick's tied up with 20 renowned bars across the city to celebrate the launch. Each created a Hendrick's Absinthe cocktail inspired by the Belle Époque era of creative freedom and untamed artistic imagination.
The bars include Stay Gold Flamingo, which delivers some of the best absinthe-based cocktails in Singapore. In Intro to Absinthe 2.0, Jerrold Khoo and Bai Jia Wei combine Hendrick's Absinthe, sparkling coconut water and cold-drip earl grey tea to deliver an alluringly clean and fresh tipple.
Other bars include Atlas Bar, Employees Only, Fat Prince, Jigger & Pony, Manhattan, Night Hawk, Nutmeg & Clove and more.
SHARE