Last Word adds Japanese charm to impeccable classic cocktails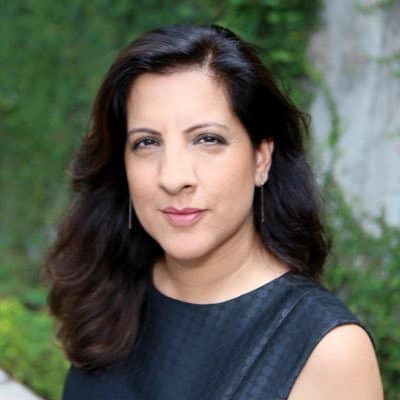 · 27 October 2022
·
Drinks
Colin Chia and Shelley Tai deliver a cocktail programme that's anchored to the classics, and in doing so, elevate the Bloody Mary to new heights
"A bar where drinks are served just the way they should be" is how Colin Chia describes the concept of Last Word. However, he adds that while the bar was his idea, it was executed by his dream team led by group general manager Shelley Tai.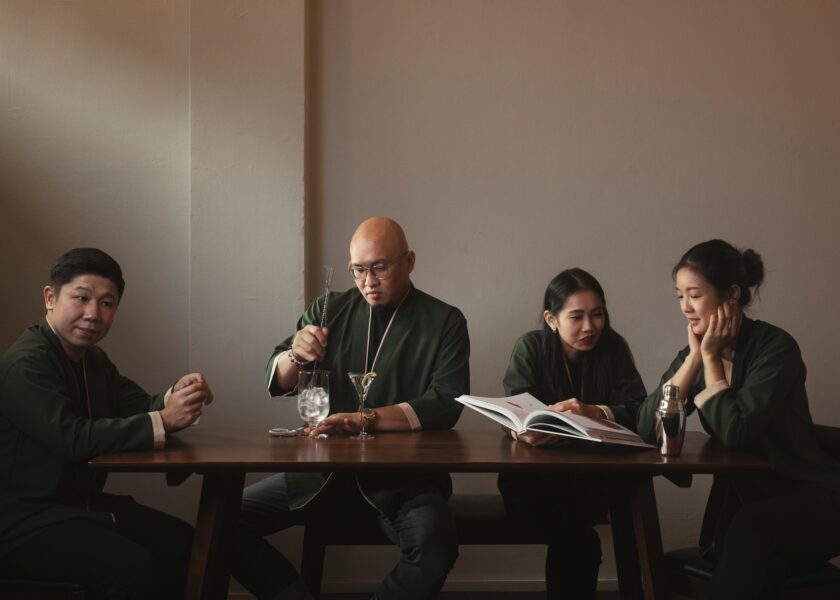 The nondescript bar is tucked above Nutmeg and Clove, also owned by Chia (along with Chuan by Nutmeg) and presents a simple fare – timeless cocktails and unassuming Japanese plates served in a minimalist Nordic Zen setting.
The menu is pared down to 20 classics, split across highballs, sours, Champagnes and spirit-forward cocktails. There is one "forgotten cocktail" – equal parts of gin, green chartreuse, maraschino liqueur and fresh lime juice – which dates to the pre-prohibition era. Chia and Tai's interpretation is drier and crisper as he tweaks the recipe with Hendricks' gin and dials down the green chartreuse and maraschino liqueur. The cherry stays, and it's macerated in cognac.
The oft-superfluous Bloody Mary, rarely a crown jewel of any bar, is boldly listed on our tasting menu. As it is being crafted on the statement eight-metre-long bar counter, we can spot signs of finesse: the colour is lighter with fresh Japanese cherry tomato juice, and the finishing garnishes are whittled down to a sparse lime wheel and a salt rim. As advertised by the bar staff, the drink is a must-order. It is airy, balanced, lifted, complex (togarashi wasabi and Japanese spices add the piquant notes) and refreshingly delicious.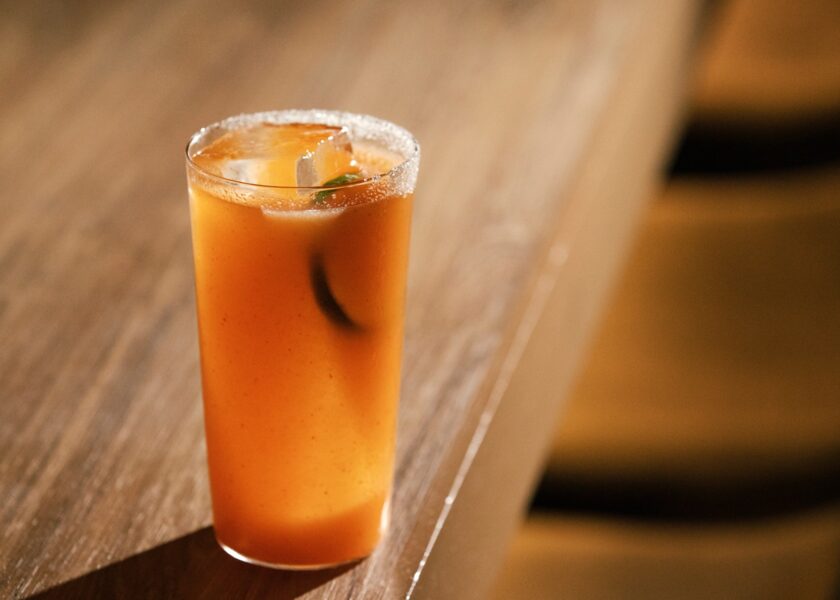 The food menu is Japanese-influenced and features crispy gyoza, panko-fried oysters, and succulent grilled Wagyu beef. Also on the menu is the classic Japanese comfort dish, Oden, a hearty bowl of soy sauce-based dashi broth served with an assortment of fish balls, fish cakes and vegetables.
All are not classics here, as Chia introduces seasonal cocktails and presents a dessert tipple – Strawberry, a decadent cognac-based cocktail with strawberry and clarified milk. The drink is garnished with a swirl of vanilla cream and finished with crushed Japanese butter biscuits.
Last Word is at #02-01, 8 Purvis Street, Singapore 188587. Tel 9187 5719
SHARE