Two-Michelin-starred Saint Pierre presents wines curated by Master of Wine Tan Ying Hsien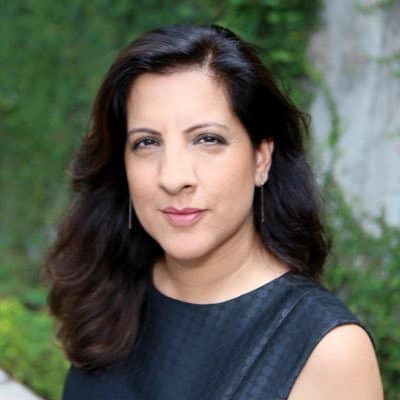 · 22 August 2022
·
Dining
The seasoned wine industry veteran joins rank with chef-owner Emmanuel Stroobant as wine consultant
Emmanuel Stroobant's two-Michelin-starred-restaurant Saint Pierre lifts its wine programme to the next level, with the appointment of Master of Wine Tan Ying Hsien as their resident wine consultant.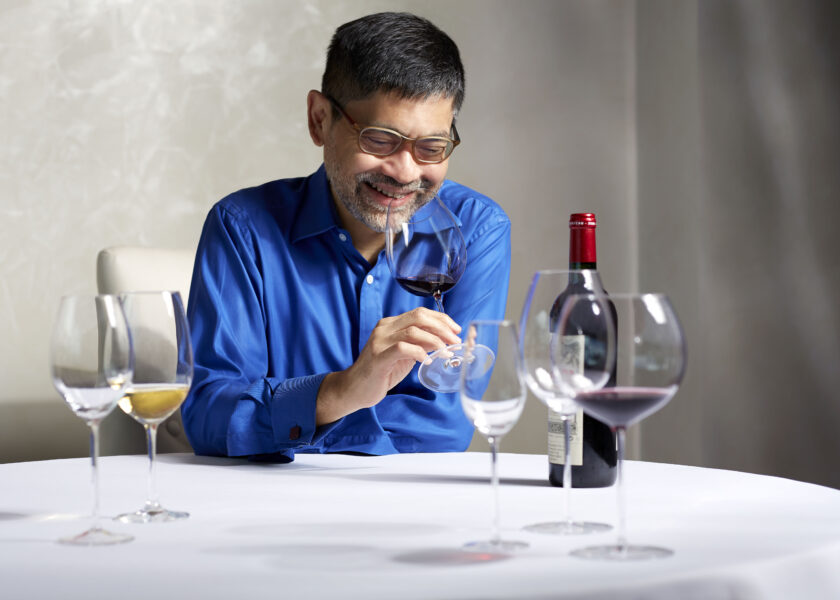 In his new role, Ying Hsien is tasked with curating the wine pairing for the degustation menu, updating the extensive a la carte list, as well as training the staff on their wine knowledge and service.
For those who don't know Ying Hsien, it's time to make his acquaintance. As Singapore's first Master of Wine, he qualified in 2015 to become a member of an erudite group of 418 wine specialists worldwide who can lay claim to the MW post-nominals. He is a wine educator and a wine judge notably at Decanter Wine awards and as we found out, he is also a champagne specialist (with a soon-to-be-published scholarly book on the champagne blending process).
Since his appointment in June, he has worked closely with chef-owner Stroobant to curate the wines for the new degustation menu Opulence, a carefully crafted six-course meal of Asian-accented French cuisine. Each plate is presented with finesse and an avant-garde creative flair, and the wine pairings by Ying Hsien certainly keep pace.
"What I appreciate about Emmanuel as a chef is how well he understands the role of wine and how it enhances the overall dining experience. He is open to suggestions and new ideas, so it makes working with him on the food and wine pairings a breeze," says Ying Hsien.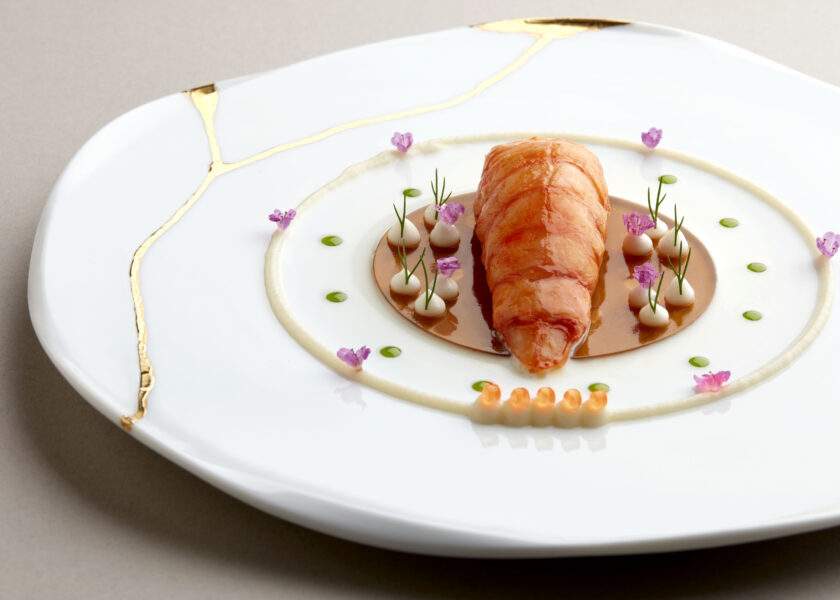 Start your meal with a selection from the champagne trolley, currently boasting a by-the-glass pour of the P2 Dom Perignon 2013 or the ripe and luscious Le Mesnil Blanc de Blancs Grand Cru Brut.
Champagne NV was produced by a cooperative producer, which also pairs with the sublime first course of N95 Oscietra caviar and creamy ginger-infused cauliflower purée.
In the fish course, Ying Hsein's choice of Domain Pignier Cote du Jura Chardonnay 'a la Percenette' 2012 makes a bold statement. The alluring wines of Jura are hopelessly underrepresented on wine lists and easily overlooked by wine enthusiasts. Justifiably, the pairing checks all the boxes – the Hata fish (sourced from Shizouka prefecture in Japan) is served with delicate fronds of wild asparagus and a Hokkaido corn nage sauce flavoured with lemongrass and ginger. The full-body wine complements the rich creamy sauce while the mellow oak notes contrast the natural sweetness of the fish and rhyme effortlessly with the fragrant herbs.
In reds, the renowned Domaine du Vieux Telegraphe 'Telegramme' Chateauneuf-du-Pape 2019 accords seamlessly with the medium-rare omi A4 Wagyu sirloin cut, and more so with the sleek seaweed sauce.
For this celebrated classic French restaurant, Ying Hsien says he selected "classic wines from classic regions" but will look out to introduce new styles of orange wines and emerging regions soon.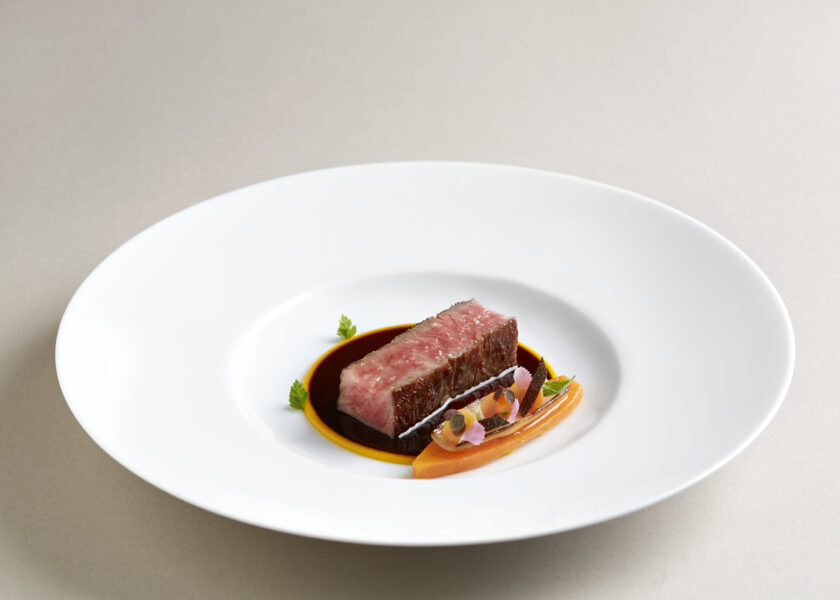 For now, he brings his wine savoir-faire to the tasting menus as he introduces sublime pairings like the dry Schloss Vollrads 1211 Riesling 2016 with the tender sweetness of Hokkaido hairy crab, served with a French green pea sauce. The interplay of the herbaceous pea velouté and the apple and hay notes of the wine is a delight to the palate.
Ying Hsien, like Stroobant, is a vegetarian and pays equal attention to the vegetarian menu wine pairing, elevating each course with his thoughtful selections. The synergies of these two talented men, who have known each other for years, are set to enthral diners in the months to come.
Priced at $388++ per person, the Opulence menu will be available for lunch and dinner sessions, between Tuesday and Saturday. Wine accompaniment is available at an additional $248++ per person.
Saint Pierre is at 1 Fullerton Road, #02-02B One Fullerton, Singapore 049213. Tel: 6438 0887
SHARE