Last-minute boozy alcohol gift ideas for Dad this Father's Day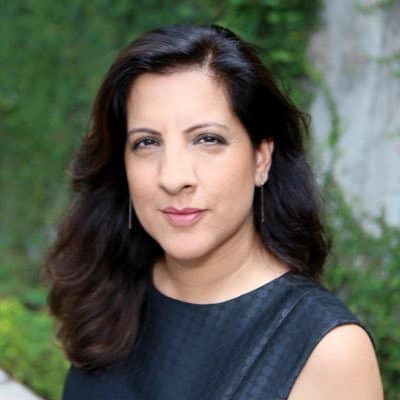 · 16 June 2022
·
Drinks
It's not too late to forage a sensational gift for Dad this Sunday. We've rounded up six drink-related offerings guaranteed to make him feel special and loved
Father's Day is around the corner, and if you're not ready with the perfect gift, we've got you covered. From single malt whisky-infused chocolates to chocolate-inspired whiskies, select wines and Singapore's first cocktail NFT, here are a gamut of gifts designed to please.
The Macallan Harmony Collection Fine Cacao
A whisky inspired by chocolate is bound to intrigue. Polly Logan, whisky maker at The Macallan, sought inspiration from cacao while collaborating with pastry-chef par excellence Jordi Roca to create this single malt whisky. "I set out looking for a specific chocolate note in The Macallan's traditional sherry-seasoned European oak casks and combined this with a vanilla note imparted by sherry seasoned American oak casks to sweeten it slightly," says Logan.
Take note of the beautiful box, crafted using discarded husks from cacao pods, no less. It marks the start of Macallan's foray into sustainability packaging. As for the whisky, take our word for it – it is a beautiful pour.
$215, available at Singapore Changi Airport Lotte Duty-Free Shops (check out The Macallan pop-up till the end of June) and online on www.themacallan.com.
Glenfiddich and Mr Bucket
For the second year in a row, Glenfiddich has come together in a special collaboration with Singapore-based chocolaterie, Mr Bucket, to create the perfect treat for Dad.
The exclusive chocolate set stars three decadent whisky-infused Chocolate Bon Bons in Honey Oak, Citrus Oak, and Spiced Oak flavours. Each bonbon is made using chocolate sourced from different farms across Asia and is paired with Glenfiddich's 12-, 15- and 18-year-old whiskies to complement their unique taste profiles.
$109 for a box of six Whisky-infused Chocolate Bon Bons, with Glenfiddich 15-Year-Old (700ml). Order here.
The Great Gatsby Single Cask Spirits Collection
This single cask collection is for a special father who deserves every luxury of life.
Inspired by The Great Gatsby movie and in collaboration with independent spirits bottling company Malt Sainte, XM Studios sourced select casks of cognac and single malt whiskies.
This collection comprises Vallein Tercinier Petit Champagne 1994 Single Cask Cognac ($368, 700ml), a single cask cognac with notes of orange peel, spice, and a long unctuous finish. The Bunnahabhain 1991 Single Cask ($1888, 700ml) spent 30 years in a first-fill Sherry oak puncheon. It opens its layers slowly from a seductive nutty nose and goes on to show cedar, white pepper, raisin, and plum notes.
Our choice was the Glen Grant 1998 Single Cask ($568, 700ml). Bottled in 2022, the whisky unfurls with a few drops of water to show notes of honey, stewed apples, preserved orange skins, cinnamon and cloves and toasted almonds. The texture is reminiscent of molten chocolate – it glides on the palate with finesse.
The curators of this collection are the good folks behind the collectable figurine XM Studios, who are extending their brand footprint by making a foray into the spirits industry.
Available at XM Studios.
Juliet-Victor Tokaj Aszù
If Dad favours dessert wines, introduce him to the world of Juliet-Victor Tokaj Aszù wines from Hungary.
The vineyards are located in the village of Mád ( Tokaj region) and provide the perfect mixture of minerality, complexity and climate required for the onset of botrytis.
This Tokaj Aszù spent 19 months in barrel and shows notes of mango, dried apricot, orange zest and quince. The wine is beautifully balanced, luscious, and fresh.
The wine is available in Singapore here.
La Rioja Alta
One of Spain's most iconic wineries, La Rioja Alta, offers outstanding wines. These are traditional Spanish Riojas, gently oaked in American oak and crafted from old vines in Rioja Alta and Alavesa.
Ranging from the celebrated Gran Reserva 890 and Gran Reserva 904 to the approachable Viña Alberdi, the wines make an excellent gift option.
We especially enjoyed the powerful and statuesque Viña Ardanza Riserva 2015, showing balsamic notes, cherry compote and sweet nutmeg, and cinnamon spice with a milk chocolate finish.
Available at CellarMasters.
Sago House's Cocktail NFT
The new-age dad will appreciate this gift. Indie-bar Sago House recently launched Singapore's first NFT of a signature cocktail. The NFT holder has exclusive ordering rights to the drink and can order it for just $10 with a day's notice (so the bar can ensure they have all ingredients available).
These drinks are original creations of the team, offered every week for the first year. Once the week is over, though, the cocktail is gone forever. Co-founder Jay Gray says, "I loved the idea of a digital representation of our cocktails, to give them new life after the team worked so hard to create for a week-long run for each of them at the bar."
The NFTs are ERC-721 tokens on the Ethereum blockchain and are available on all NFT marketplaces. Each is available for $100, plus the initial minting gas fee.
For more information and to get your NFT, click here.
SHARE