Taste more than 120 wines from over 20 wineries at Wine Discovery Weekend this July 2022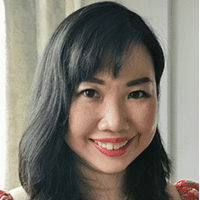 · 7 June 2022
·
Drinks
The event, organised by ewineasia.com, will also be packed with exciting masterclasses, wine dinners and tasting booths
Wine lovers, mark your calendars, because Wine Discovery Weekend (WDW) is back! From 1 to 4 July, the highly anticipated event will return for its seventh edition this year. Organised by ewineasia.com – Singapore's leading e-commerce shop for fine and premium boutique wines, Wine Discovery Weekend 2022 will give people the chance to discover and taste a large selection of artisanal wines, and connect with leading wineries. The event will take place at Mandarin Oriental Singapore and various restaurants around the city. Here's what you can expect at WDW 2022.
An all-star lineup of over 20 wineries
The event will showcase more than 120 wines from around the world, including more novel places like Syria and Austria, either by the winemakers themselves, ambassadors or wine professionals.
Walkabout Wine Hall to elevate your wine-buying experience
This takes place on 3 July across the hotel's Harbour View Suites and Garden Suites. For one day only, visitors can expect an exciting and rewarding wine experience set against the Singapore harbour and city skyline. Look forward to fresh new vintages as well as exclusive bottles to taste and shop from – all in one venue.
Expect to taste from iconic wineries such as Gramona (a family-owned winery operating over five generations from Spain; Gusbourne (a prestigious UK winery who produces vintage wines); Cave Yves Cuilleron (it has been producing wines since 1920 from France); and many more. You'll also get the chance to get up close with winery representatives and learn firsthand from seasoned wine experts.
Access to the Wine Hall is priced at $55. The first 200 sign-ups get to bring home a unique "Wines of the World" wine glass. One lucky person will stand to win a 35-bottle Vintec wine cabinet through the lucky draw.*
Learn more at Wine Masterclasses
The Masterclasses will feature wineries like Spain's Celler Pinol and Cérvoles Celler, Portugal's Quinta Do Vale Meao, and La Ferme Du Mont from the famed Rhone Valley in France. Each masterclass is limited to 28 seats and comes in a packaged price of one, two or three sessions – with access to Wine Hall. They will be led by featured moderators and speakers, including Annette Scarfe MW, a well-known wine consultant and judge at sommelier competitions. Each Masterclass is priced at $50 while a package with three sessions costs $100.
Wine and dine
Gourmands and foodies interested in wine pairing can sign up for several Wine Dinners at establishments such as two-Michelin-starred Sichuan restaurant Shisen Hanten; Pura Brasa, a Spanish restaurant chain from Barcelona; and Butcher's Block, an avant-garde wood-fire dining restaurant at Raffles Hotel (it is listed in Michelin Guide Singapore). Diners will be hosted by winemakers or ambassadors from Cordero Di Montezemolo, Nino Franco, La Ferme du Mont and more.
Find more information about Wine Discovery Weekend 2022, visit www.winediscoveryweekend.com.
*Terms and conditions apply.
SHARE