Island of libations: How Bali's bars defied the pandemic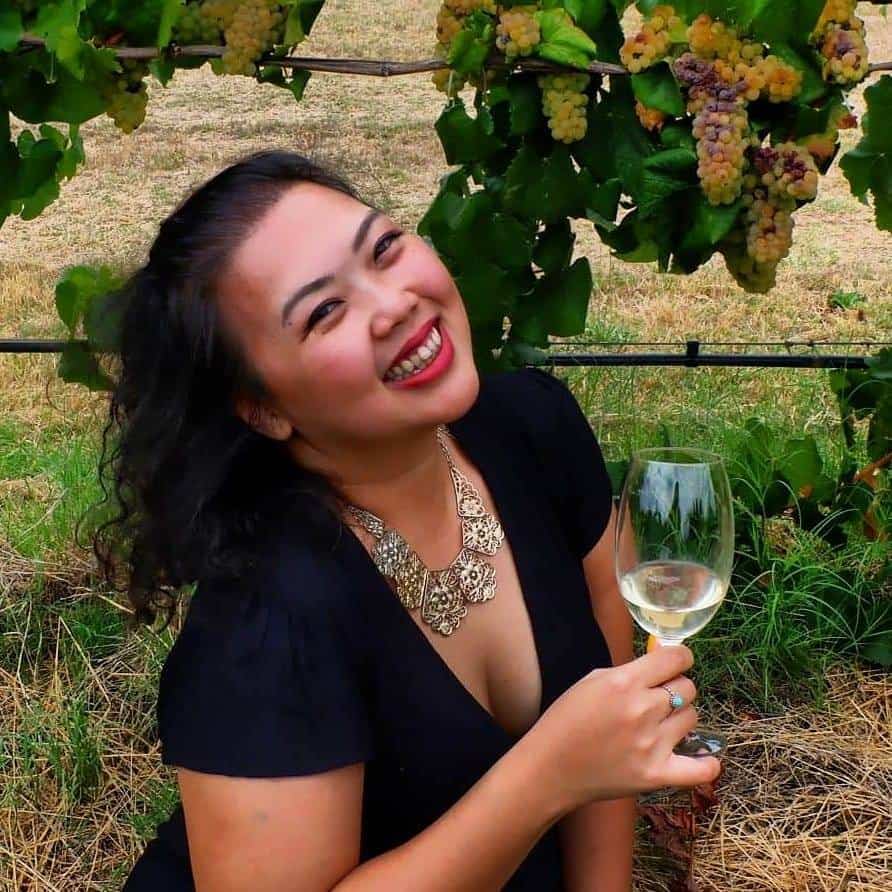 · 11 May 2022
·
Bali
From Seminyak's speakeasy within a speakeasy to Indonesia's first natural wine bar, epicure finds out how the pandemic has not stop Bali's bar scene from flourishing
Plenty has changed since Bali's first speakeasy bar opened in 2015. Back then, Baker Street Social was reverently whispered amongst "those-in-the-know" as the place to be for late-night tipples in Seminyak. Hidden from the plain sight atop a barber shop, there was nothing like it. Behind an unassuming door, a narrow room was dimly lit and furnished with chandeliers, chintz lounges and gilt mirrors. There was no menu. Guest could order according to their palate and preference – be it a twist of the classic or an entirely new concoction made from the house-ferments and infused spirits.
For the longest time, the cocktail menus in Bali were dominated by funky concoctions in neon colours and dubious ingredients. The general rule when one went for a night out was to stick with beer. Negroni was an unheard-of cocktail. Speakeasy and its impression of committing a crime by going into a hidden bar was an entirely alien concept. It immediately became a hit.
Speakeasy, love
Soon, Petitenget Street was the place to be. High-end, top-notch restaurants nestled side-by-side with post-dinner watering holes. 40 Thieves, opened in 2017, is concealed above a ramen joint. The New York-style speakeasy bar quickly became the place for pre-drink gatherings, after-work get-togethers and nightcaps where locals, tourists and expats would meet and mingle. Shah Dillon, the proprietor of The Midnight Brigade – operator of boutique bar concepts – was responsible for turning 40 Thieves into an institution it is now. The bar recently ranked 99 in Asia's 50 Best Bars 2022's 51 -100 list.
Dillon is one of the bar's magnets along with his brigade of helpful bartenders, stiff cocktails, cool tunes, and lively crowd. The bar's success was immediately followed by the opening of El Nacional a year later on the same street. Whereas 40 Thieves serves craft spirits and classic cocktails, its sister housed more than 300 rums and had a more lounge-y vibe with Latin flair. "These two concepts went hand-in-hand. When people asked me what's the difference, I used to say 'you bring your wife to El Nacional and your Tinder date to 40 Thieves.' That's how different the places were," says Dillon.
40 Thieves became so successful until it had to doubly expand its size in September 2019. Then, the unthinkable happened. The Petitenget Street went from bustling to desolate within just a few days as the sinister announcements of worldwide border closures forced people to flee the island. El Nacional was closed until further notice.
"The pandemic forces us to be creative. We have to think of other ways to stay relevant. It was difficult to fill up a 50- to 100-person space during the pandemic. Hence, we came up with a new concept bar, Cloak & Dagger, a speakeasy within a speakeasy, hidden within 40 Thieves," explains the Singapore-native entrepreneur. The 15-seater, by-reservation only bar is designed for cocktail connoisseur and help the business during the quiet part of the week.
Inspired by notorious serial killers, the bartenders can be found behind the copper wearing forensic lab coats and mixing cocktails made from house-fermentations and shrubs such as The Serpent. Inspired by the 1970s killer Charles Sobraj, it is a concoction made of Brandy VSOP, Cointreau, house-made Old-Fashioned bitters, peach bitters, and Strawberry Basil Shrub.
Led by Aldi Zulyatmiko, Cloak & Dagger's menu involves fermentation, pickling, shrubs, and cutting down the waste. "We make the Strawberry Basil Shrub from the leftover ingredients of the sous-vide vodka's lemongrass, chili and basil used in 40 Thieves' cocktail, Thai Whore Smash. Once the shrub is done, we turn the remains to edible fruit leather for the other cocktails on the menu," says Zulyatmiko.
Meanwhile in Canggu, The Shady Pig was boldly defying the odds by opening its door during the height of the pandemic, in November 2020. Created by Tavolo, a Bali-based boutique hospitality group, the sipping lounge took its inspiration from the early 1920s' Birmingham mobster syndicate who rose to power through illicit means and the Prohibition Era. To reach the den, guests must enter through an unmarked black door, mention the password to an usher, and climb up a dim staircase.
Behind the marble-topped bar encased in copper, a team of industrious bartenders are stirring and shaking classic as well as bespoke concoctions in their button waistcoats and peaked flat caps uniforms. One may sit at either one of the two cosy lounges. One lounge resembles an English gentlemen's private club with its shelves of leatherbound books and taxidermied deer head while the other lounge serves as the DJ's booth.
"The bar team, led by Adiz Dozovic, make its own spirits, tinctures, syrups, mixers, and garnishes; applying experimental techniques such as rotovap distillation, infusion, barrel aging, fat-washing, and fermentation. So, despite the challenges in procuring specific products in Bali, our team managed to create flavour-focused cocktail components," explains Raimondo Barbaro, The Shady Pig's music director. Within one year, the speakeasy bar had gotten a big following. Its Oak Barrel-Aged Negroni and Sexy Colada, a twist of Pina Colada, are just two of the bar's favourite tipples.
The group recently launched its second bar, The Shady Fox in Pererenan. It is a clandestine cocktail parlour where glamour, roulette, theatrical cocktail, and late-night entertainment are part of the experience. It will also launch its third venue, The Shady Flamingo in Seminyak soon. "Bali's bar scene continues to grow because each bar offers something different. We breathe originality into each of our creations," adds Barbaro.
The natural order
The strange, quiet lull at the beginning of the pandemic gave Isabella Rowell a chance to sit down, think and taste natural wine. One of her partners, Nicolas Lento was on the verge of co-launching Toto Wines, a natural wine importer and distributor. As the tour de force behind Bali's successful Mexicola Group (Motel Mexicola, Da Maria, Uni, and Luigi's), Rowell and her partners were voluntarily recruited to taste a myriad of natural wines that before was impossible to find in Indonesia.
"We felt like there is a gap in the market for a casual wine bar where somebody can pop in on any Tuesday evenings for a glass of wine, a bowl of pasta and feel right at home. We've come to love natural wine and we wish to share our passion in one place," says Rowell. Thus, Mosto was born.
Italian for freshly pressed, unfermented grape juice that kickstarts the winemaking process, Mosto is powered by Bali-based progressive talents. Rowell and sommelier-trained Federico Sirito are in charge of the service while food is being taken care of by executive chef Lorenzo de Petris. Bringing his Italian roots and Michelin-starred experience from the kitchens of Le Gavroche and The Waterside Inn, Mosto offers an all-day of seasonal snacks and small plates for sharing. Vanessa Di Maria handles the marketing while Denny Bakiev, beverage director of the Mexicola Group, creates the stellar cocktail menu, offering both classics and twists such as Yuzu Gimlet or Caffe Latte Negroni.
Lento is responsible for assembling a collection of 70 labels from small natural wine producers from Italy, Spain, Austria, France, Australia, Czech Republic, and soon, South Africa. The organic and biodynamic wines fermented with native yeasts are flexibly served by the glass, carafe or bottle.
In January, Indonesia's first natural wine bar and eatery officially opened. With breezy outdoor and cosy indoor seating areas, guests can nibble on San Daniele prosciutto croquetas or chicken liver parfait and sumac onions with a bottle of chilled 2020 Gut Oggau Theodora from Burgenland, Austria. "The pandemic has changed the shape of our businesses. By now, we have learned that we can't survive just by being a restaurant or a bar alone. We need to be diverse and give the customers what they want. Here, there is still a lot of room left for small, quality restaurants and bars," states Rowell.
New bars on the block
Enforcing Isabella Rowell's statement, Bali's latest bars are opening with different concepts and in varied locations. Craft cocktails can be had at Canggu's bar-cum-club, Behind the Green Door. True to its name, the new bar is located behind a green door with a massive lion head knocker. Find Harris Mahendra behind the bar, concocting Cigarette Break, a 30-day American Oak barrel-aged Mezcal Negroni served with Campari Jelly. Come early for a quiet sip and stay until late for the island's hottest DJs performances.
Alternatively, go up to Desa Potato Head's rooftop to catch the setting sun. Sunset Park, opens from 5pm to 8pm on Fridays and Saturdays, beat the crowd and sip Aperol Spritz with the ravishing ocean view before heading down to have dinner at the experimental plant-based restaurant, Tanaman.
Minimalism, soft earthy tones and curves define the space at Bar Souvenir. Canggu's latest drinking den is an intimate 12-seater bar reminiscent of hole-in-the-wall-style bars of Tokyo or Hong Kong. Nestled within Kinsip Studio, it opens daily from 5pm till late. "We're experimenting with tinctures and herbs and incorporating these into our drinks to see added benefits. For example, the benefits of Holy Basil are believed to calm your nerves and reduce anxiety. We recognise that people enjoy having a post-work drink to switch off, so our Wind Down cocktail incorporates a holy basil tincture with tequila and lemon balm," says Michael Madrid, co-owner of the bar. Non-alcoholic options are also available as well as tasty snacks from FED by Made.
Last but not least, Raja's is a child born out of love for Wes Anderson's movie sets, flavours of Rajasthan, Moroccan rooftop venues, Italian spirits, and lesser-known classic cocktails. Taste their Garam Masala Old-Fashioned, The Pegu Club or The Punjabxaca – which features a Punjab's kanji ferment and Oaxaca's Mezcal – for a quirky night out on your next visit on Petitenget Street.
"Island of Libations" first appeared in the April/May 2022 print edition of epicure.
SHARE