Try these 4 new gins for your next summer soiree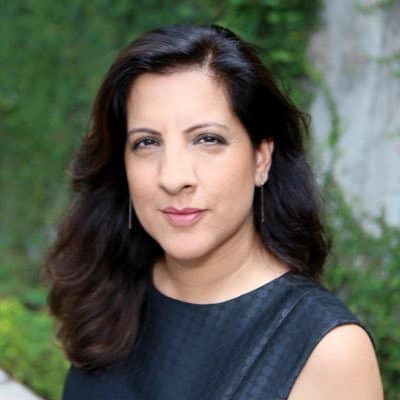 · 17 May 2022
·
Drinks
Hitting the market are 4 new brands and gin flavours that play on botanicals, herbs, and a curated selection of spices
Terai Indian Dry Gin
India is making a mark in the gin category with the introduction of Terai India Dry Gin ($95).
Inspired by the fertile region which sits in the foothills of the Himalayas, this is a grain-to-glass gin. The base is a rice spirit, and the botanicals include juniper berries, tulsi or holy basil, fennel, citrus peels, rose, almond and lavender.
This vibrant, herbaceous, and floral gin is distilled in India and botanicals are sourced from the largest spice market in Asia- Khari Baoli, Delhi.
We are impressed with the elegant and inspired design which builds on different aspects of Indian history and culture. The sophisticated and faceted bottle design is inspired by carved pillars found in ancient Indian architecture, whereas the Terai wreath is inspired by vintage Indian Rupee coins and incorporates the 11 botanicals in an intricate illustration depicted on the label.
Terai has already won numerous awards, including a silver in the Gin Made in Asia category at The Asian Spirit Masters 2021 and is pouring at select bars, including 28 Hong Kong, The Elephant Room and Revolver.
Roku Gin
Embrace spring with Roku's spring gin-fest at nine top bars and restaurants around town. Each venue has designed three Roku-infused cocktails, inspired by the onset of the new season.
The Scent of fresh love ($24) at Mandarin Oriental's MO Bar captures citrus notes with yuzu and cherry cordial, strawberry, lime bitters and Roku gin. Alternatively, head to the scenic terrace of Vue bar for the honeyed Lake of Osaka ($24) crafted with butterfly pea-infused Lillet blanc, homemade thyme honey syrup and yuzu juice.
Roku's popularity hinges on its craftsmanship, bringing together six unique Japanese botanicals, each harvested and captured in the right season. The botanicals include cherry blossoms – the symbol of eternal spring.
Seasonal spring cocktails are on pour at Smoke and Mirrors, One-Ninety Bar, Last Word, Here Kitty Kitty and others from 11 April to late May.
Citadelle Vive le Cornichon
French gin brand Citadelle is bracing the unusual and eccentric path with a new limited release launch titled Les Excentriques.
The first of the collection, Vive le Cornichon (long live the pickle), is infused with 100 percent hand-picked, unmistakably French pickles, sourced from Maison Marc, a brand well known to lovers of French terroir.
The gin embraces the piquancy of the pickle and presents a palate of voluptuous, vinegary flavour, making it a natural choice for your next dirty martini.
Resident maverick spirit Alexandre Gabriel developed this ultra-limited dry gin (only 3000 bottles produced) to appease the adventurous drinker.
As with all Citadelle gins, Vive Le Cornichon ($100) has also been distilled using the patented process of gradual infusion of juniper berries and 19 other botanicals, this time with the saline flavours of the cornichon added to the mix. Available at EC Proof.
Hendrick's Neptunia
Hendrick's continues to be inspired by otherworldly concepts – the moon for Lunar gin, a poesie of flowers for Midsummer Solstice. This year, master distiller Leslie Gracie sought inspiration in the seas and the rugged coastline of Ayrshire for the new Hendrick's Neptunia ($115).
"You have that distinctive fresh character of coastal herbs, depth of flavour from the sea botanicals and an unmistakable clean, bright citrus finish that lifts and lightens in a round, refreshing way that makes it Hendrick's," says Grace.
Gracie talks of a "mysterious blend of Scottish coastal botanicals" with no further elaboration on the botanicals used to bring about this subtle shift in flavour.
Neptunia is classic Hendrick's on the nose with an exaggerated floral and citrus tone. This is a novel diversion from the original formula, although not a massive change to alarm the fandom. Available at Cold Storage and Lazmall.
SHARE