Penfolds 2021 Australia collection release coincides with Peter Gago's entry into Decanter Hall of Fame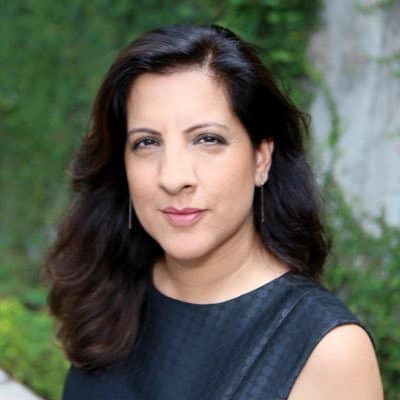 · 17 November 2021
·
Drinks
Multi-region and multi-vineyard expressions with a strong focus on Tasmanian berries from Australia's leading winemaking regions mark the 2021 Australia Collection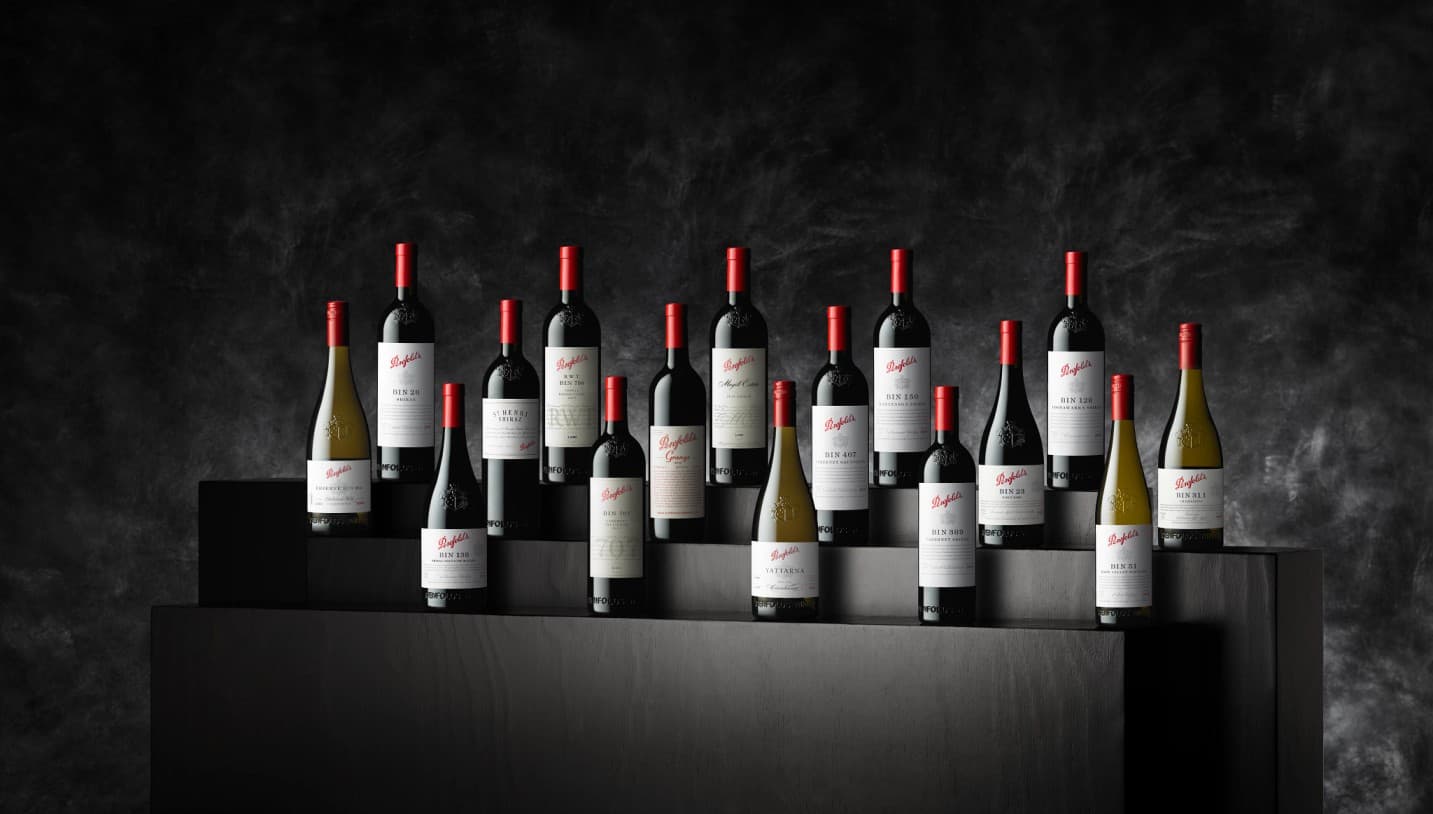 This year, the iconic Australian brand has much to celebrate. In February, Penfolds launched the California series, most of which sold out. The flagship wine Grange celebrates its 70th anniversary this year, and to cap off 2021, Peter Gago, Penfolds' celebrated chief winemaker, enters the Decanter's Hall of Fame.
The Decanter Hall of Fame recognises and awards excellence in the wine world and is one of the most significant and prestigious international industry awards. Previous Hall of Fame recipients has included Robert Parker, Steven Spurrier, Jancis Robinson OBE MW, Hugh Johnson OBE and Michael Broadbent MW.
Gago is the third Australian invited to the Hall of Fame. He joins ranks with Len Evans OBE and his illustrious predecessor Max Shubert – Penfolds first chief winemaker and the creator of Grange – who received the coveted accolade from Decanter in 1988.
The 2021 Australia Collection
A total of 16 wines make up the collection and Grange 2017 leads the lineup. In other reds, expect old favourites: 2019 Bin 389 and 2018 St Henri Shiraz, amongst a host of multi-region and multi-vineyard blends crafted under the watchful eye of Gago. There are four whites too, including the much-admired Yattarna. Only three wines come from the 2020 vintage: Bin 311 Chardonnay, Bin 23 Pinot Noir and Bin 51 Eden Valley Riesling; the St. Henri Shiraz is 2018 and the rest from the 2019 vintage.
In addition to the stellar cast unveiled in Singapore, two additional wines called Superblends will hit the shelves in Aug 2022. But more on these later. Let's review the wines.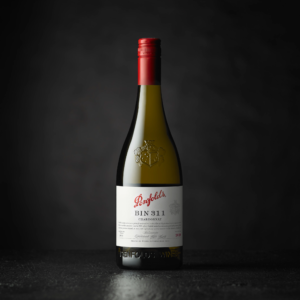 Penfolds Bin 311 vintage 2020 Grape – 100% Chardonnay ($68)
Often referred to as "baby Yattarna", the fruit for Bin 311 used to be sourced from Tumbarumba, but since 2017, it has followed the footsteps of Yattarna. Berries come from three cool-climate regions – Tasmania, Piccadilly, and Henty. The wine rested in French oak barrels for eight months and shows layers of flavours – stone fruit, stony minerality and touches of grapefruit. The oak is noticeable now and begs for more time in the glass to meld into the folds of the fruit that define this chardonnay expression.

Penfolds Yattarna 2019 Grape – 100% Chardonnay ($215)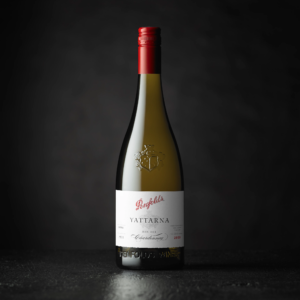 The Yattarna is richer and grander than Bin 311 and shows remarkable elegance and finesse. A fine line of acidity runs through it and balance and notes of lemon curd, vanilla, stone fruits, toasty oak, and herbs. "When Kym [ Schroeter, senior white winemaker] and the team are selecting fruit for Yattarna, they are looking for that lovely balance between freshness and ripeness," informs Sam Stephens, brand ambassador for Penfolds Asia.
This year, a bulk share of the fruit, almost 85%, comes from the cool-climate island of Tasmania and the is rest sourced from Tumbarumba and Adelaide Hills. Stephens adds, "The inclusion of Tasmanian fruit did not dramatically change the style of Yattarna, but I think it is fair to say that it does add another layer of elegance and purity to the wine." Ideally, give it a few years to evolve.
Penfolds Bin 23 Vintage 2020 Grape – 100% Pinot Noir ($68)
A bold earthy pinot with notes of dusky rose, cranberry preserve, ripe cherry, and green olives. Stephens recommends serving this food-friendly wine with lamb chops or salty cheese and slightly chilled at 14-15 degrees Celsius. Three-quarters of the fruit comes from Tasmania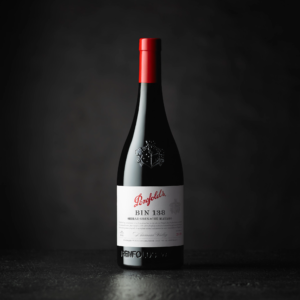 Penfolds Bin 138 Vintage 2019 Grape – 70% Shiraz, 17% Grenache, 13% Mataro ($70)
An Aussie wine portfolio wouldn't be complete without a GSM, and Bin 138 is a staple. Old vines of Barossa valley once again offer their fruit, and the wine matures in old French and American oak barrels, which, in Gago's words, "captures that character that is very reminiscent of some of the southern Rhone wines."
Black and blue fruit, toasty edges with liquorice, vanilla, toast, and whiffs of chocolate. Chalky tannins, with a finish that is equal part fruity and spicy.
Stephens adds, "The first vintage release of this varietal blend was the 1992 vintage, labelled 'Old Vine Barossa Valley'. Bin 138 has come a long way before it was elevated to Bin status with the 1998 vintage."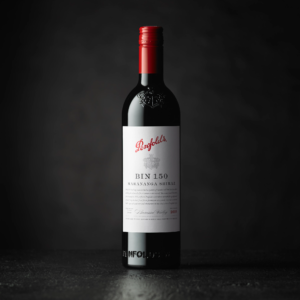 Bin 150 Marananga Shiraz Vintage 2019 Grapes – 100% Shiraz ($135)
Bold and sinewy, the Bin 150 is a keeper. Marananga sits in the centre of Barossa and boasts red iron-rich soils lending the wines a mineral edge. Black fruits show on the palate, with deftly handled grainy tannins and excellent structure. On ageing, Stephens shares, "Bin 150 Marananga Shiraz is a contemporary expression of Shiraz, framed by a mix of oaks – French and American, old and new – crafted in accordance with the traditional Penfolds method." Wait to drink this powerful, superbly crafted wine for another five years or decant prior.
When asked to compare Bin 138 with Bin150, Stephens said: "The Bin 150 celebrates power, structure and a more earthy expression of Shiraz that Marananga is famous for producing, whereas the Bin 138 is more about the fruit, spice and floral elements of Barossa fruit."
Super blends
Now, the two super blends. Penfolds will launch two limited-edition wines made from parcels destined for Penfold's flagships: Superblend 802.A and 802.B Cabernet Shiraz. We didn't taste them in Singapore, but select Australian reviewers did. The wines are siblings raised in different environments and represent two unique interpretations of the iconic Australian blend – Cabernet Sauvignon and Shiraz. This powerful pair will be released sequentially and are designed to be collected. Superblend 802. A ($1280) is available now, and Superblend 802. B will be launched a year later, in August 2022.
We noticed Tasmania fruit's prominent in the whites and Pinot Noirs. Should we hope for a single vineyard Chardonnay in the coming years? Stephens replies, "I am sure the idea of a single vineyard Tasmanian Chardonnay has crossed the mind of our team many times. If one year we feel we could create a single vineyard Chardonnay while also creating the best Yattarna possible, then there is nothing stopping this happening."
SHARE