Jigger and Pony's new menu celebrates the convivial spirit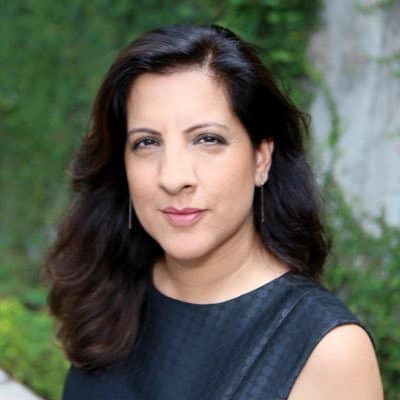 · 8 October 2021
·
Drinks
The bar's new menu created by its multicultural team celebrates human interaction with a mix of classic tipples and innovative interpretations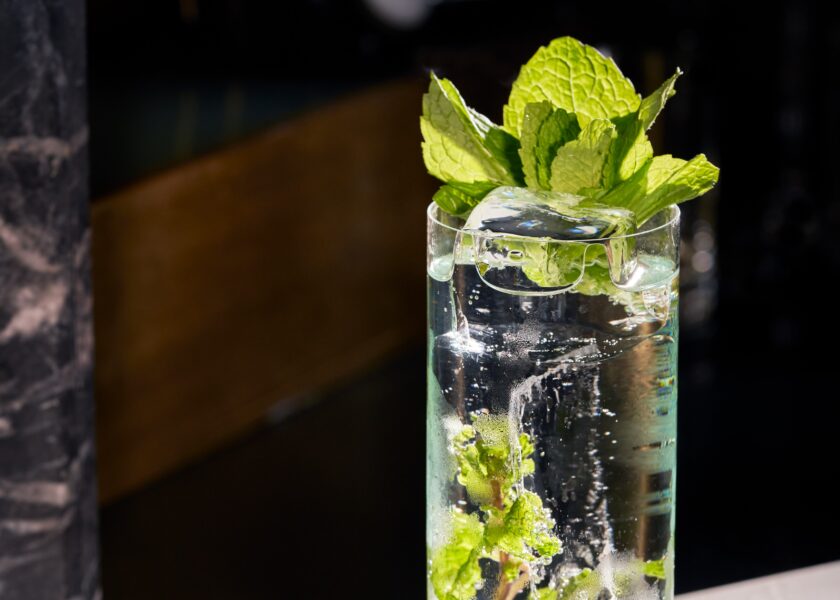 There's comfort in classics and excitement in reinterpreting them. Trust Jigger and Pony – the No.2 bar on Asia's Top 50 Bars 2021 list – and its brilliantly diverse team to achieve this to perfection.
Principal bartender Giovanni Graziadei prefaces the new menu, presented in a magazine format titled A Decent Menu. He says the drinks are created "to stir conversation and induce curiosity while keeping them true to their classic forms." By the end of the evening, we found ourselves nodding in agreement.
Take the Whisky Highball, a consummate classic which stirred months of discussion amongst the team. Two single grain whiskies – Suntory Chita and Yamazaki Distiller's Reserve – are blended with Hokkaido super soft water for three days to create a full-flavoured blend and served with two blocks of clear ice. The longer block sits at the bottom, and the smaller second block sits on top and meets your lips while sipping enhancing the icy sensation. The result is a silky smooth carbonated drink, a great place to start the evening.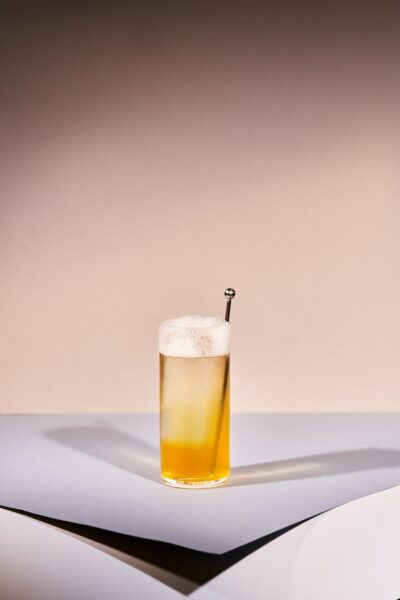 The same ice block duo makes an appearance in the Supermojito, where they replace crushed ice. This mojito 2.0 calls for distilled lime juice to render it clear and garnished with a bouquet of sweet mint and cologne mint. There's the Espresso Martini, served with a delicate cacao tuile on top, a collaboration with Singapore's pioneer coffee roaster, PPP coffee. From the "Cocktails Seasoned With A Sense Of Place" section, comes the Korean Boilermaker and Spumoni. The former brings Korean drinking cultures with a somaek (soju bomb)-inspired boilermaker complete with a flat spoon and an ice block to "bomb" your drink when you like; and the latter, a bitter-sweet cult drink from Japan which drinks like a mellow version of a negroni.
From the low alcoholic section, try the near-perfect Garden Margarita, with Seedlip distillate at its base and a kale-blended salt on its rim.
In bites, we did not expect the delightful bowl of (un-battered and un-fried) garden-fresh Young vegetables ticking every box on the colour wheel. The Brilllat-Savarin Cheese was another favourite, with a vein of truffles running across the wedge served with a dollop of runny raspberry jam.
The old favourite, like Madam President and signature Old Fashioned, still feature on the Decent Menu. Then, there are generous punch bowls living up to the spirit of camaraderie, community, and togetherness.
The array of drinks is a collaborative effort of the team, which has two things in common. They hail from different parts of the world and love seeing people talking and drinking, making connections. All in all, that is what the new menu is all about.
165 Tanjong Pagar Road, Amara Hotel, Singapore 088539, tel: 9621-1074
SHARE