The Best Wine You've Never Tasted – Old Vine Grenache/Garnacha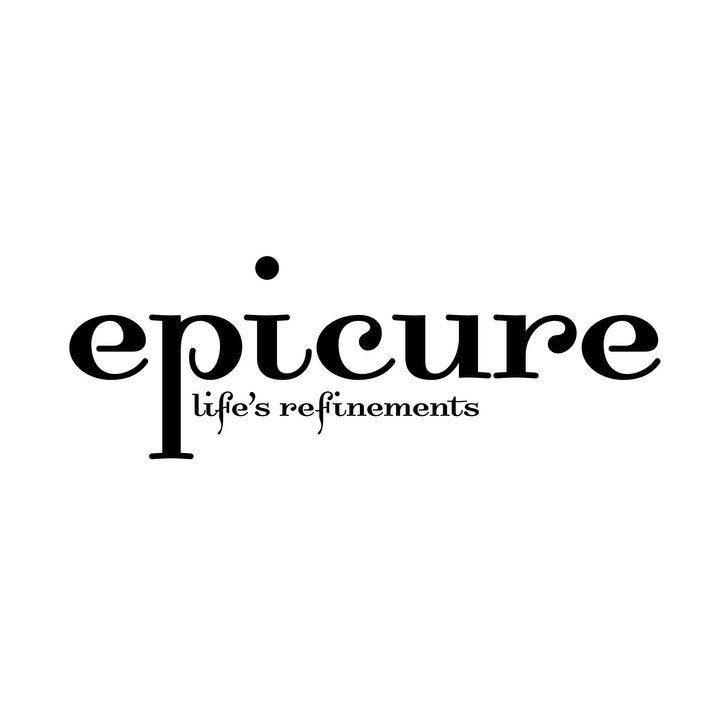 · 19 May 2021
·
Drinks
What's old is new again. June Lee gets up close with the renaissance taking place in Garnacha's original homeland of Northern Spain and neighbouring Roussillon, where the grape reaches its highest potential.
The highest point of my Garnacha/Grenache trip, literally, is about 900m above sea level, where it's not the altitude that takes my breath away but the sight of majestic bush vines on sandy, stony soils. Naturally surrounded by juniper trees, holm oaks, pines and other native vegetation, are squat, thick-stumped Garnacha vines planted in 1913, now part of the 3.25 hectare La Centenera plot that makes a wine called Las Luces from Las Moradas de San Martín.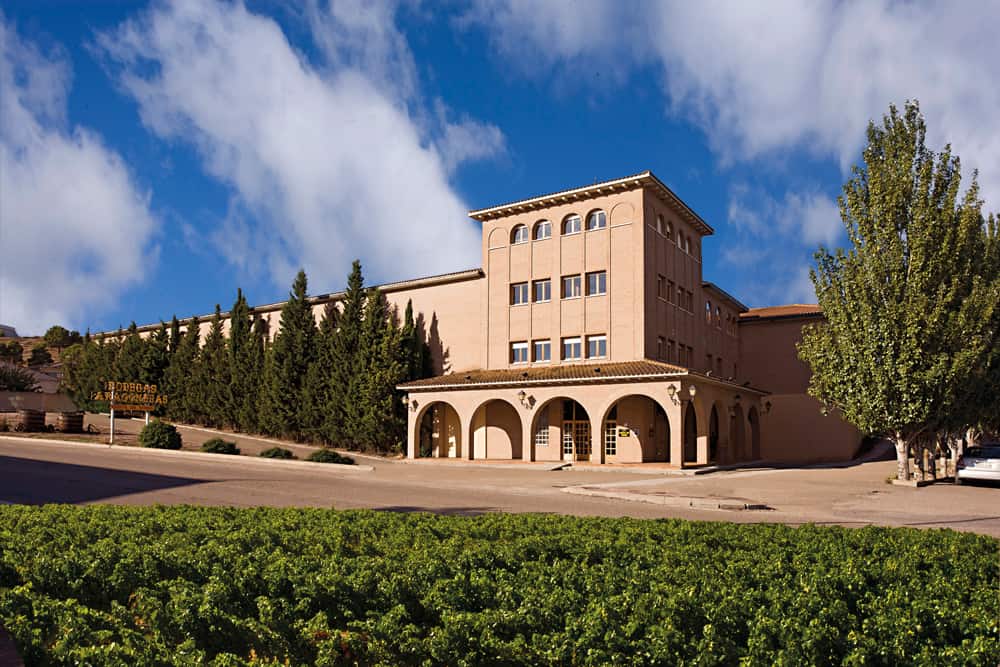 The late autumn day is fiercely sunny and wind-whipped at the same time, but head winemaker Isabel Galindo is completely in her element as she points out how these vines are pruned and maintained, a labour of passion when its yield is so low that most winemakers would prefer to rip them out and plant highyielding new vines. A tasting of Las Luces shortly after cements my impression of this sophisticated, mineral rich wine, delivering power yet alluring black cherry and balsamic notes on the palate.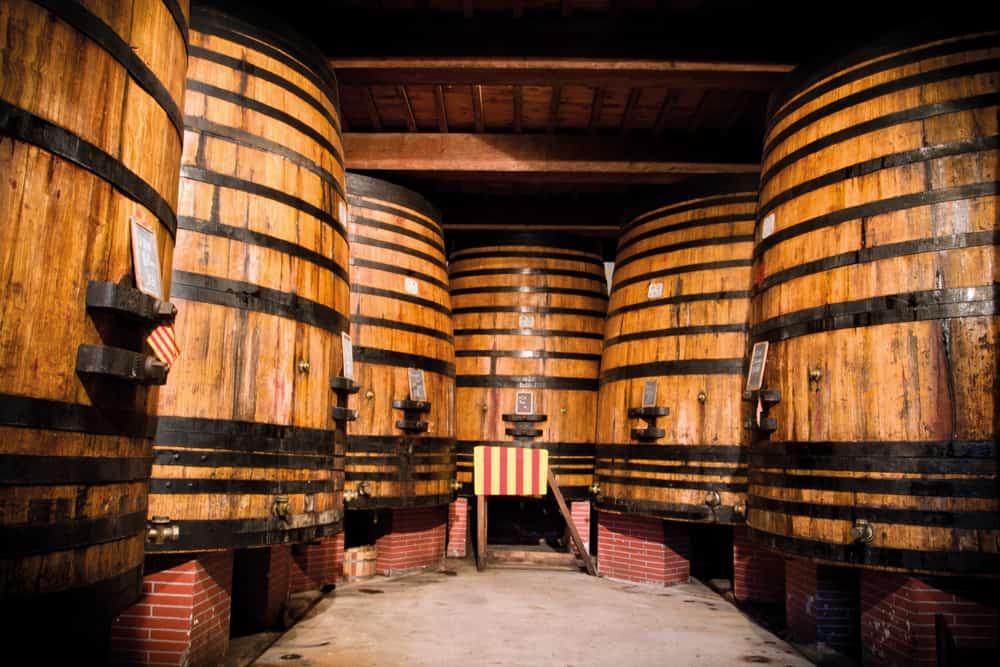 ROOTED IN GENEROSITY
Once one of the most prolific reds in Spain and the world, Garnacha is said to have originated in Spain's northeast, an area now known as Aragón. Its ability to produce juicy fruity wine with moderate tannins and in high yield made it popular for affordable, everyday wine, and versatile for blending with other wines. It is also drought and disease resistant, an important factor in poor rainfall areas.
Known as Grenache Noir in France, it is best known in the Rhône Valley where it tames the more tannic, spicy Syrah, and similarly in South Australia where old vines can still be found and often paired with Shiraz. Yet, lesser known but equally prime vines in the Roussillon are one of the region's best kept secrets. Garnacha's ubiquity caused it to be uprooted in Spain as part of an effort to reduce Europe's wine surplus, starting in the 1990s. However, renewed interest in making higher quality wine from older vines started in Priorat, and now throughout important European Union (EU) Protected Designation of Origin (PDO) regions such as DO Carinena, DO Campo de Borja and DO Calatayud.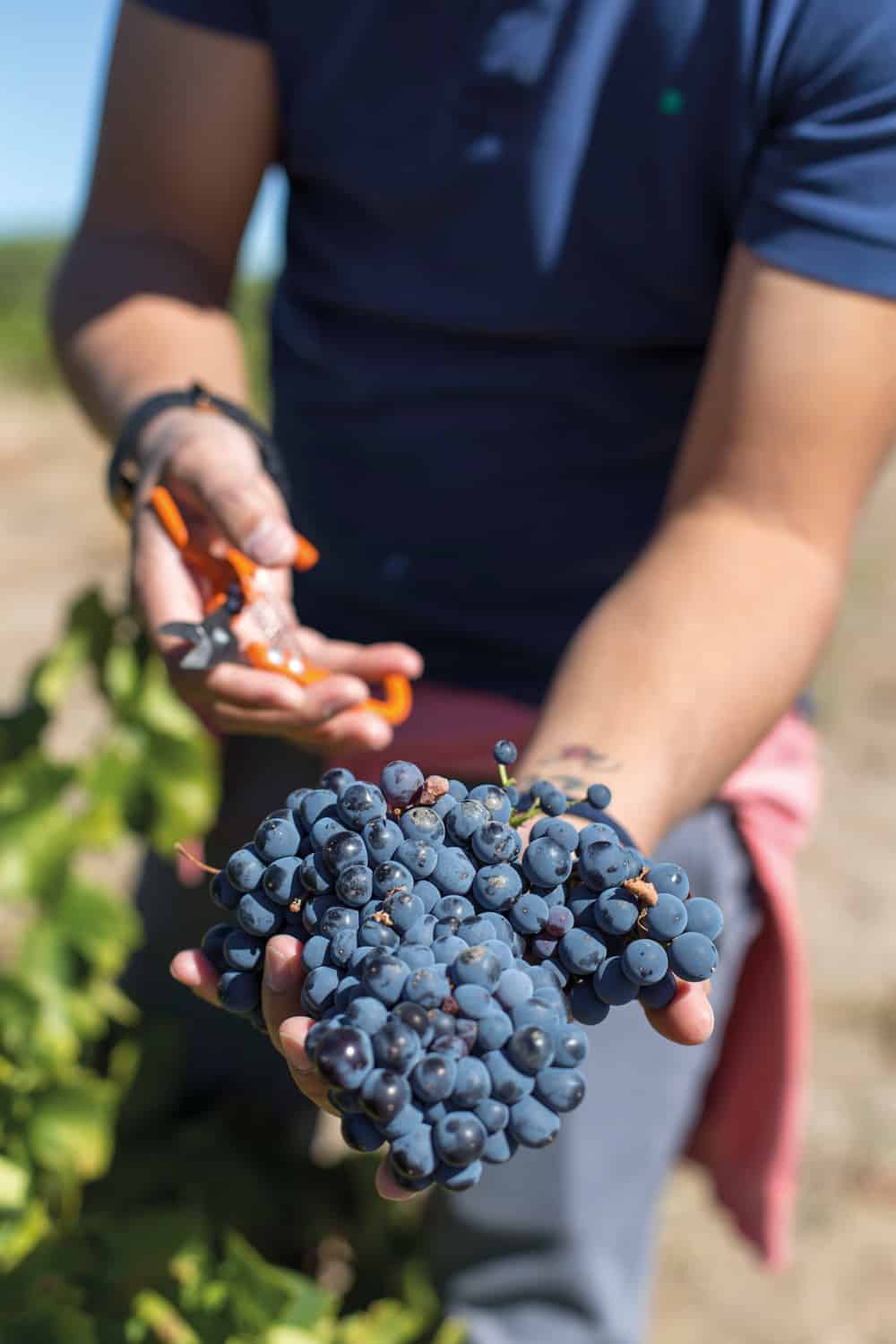 The 'trendiest' area appears to be in the Sierra de Gredos mountain region, west of Madrid, where I visited Las Moradas de San Martín (DO Vinos de Madrid) and the character of "new Gredos" was born – elegant, balanced wines that are fine and delicate in the style of Burgundy. Winemaker Galindo is convinced that her wines' stability is due to the synergy of low yield, sandy soil and high natural acidity acting as natural preservatives – thereby reducing the need to add sulphites. Like many other top producers, they are using only hand harvest, no chemicals or additives, spontaneous yeast and a variety of French and Hungarian oak to coax out Garnacha's more hidden characters.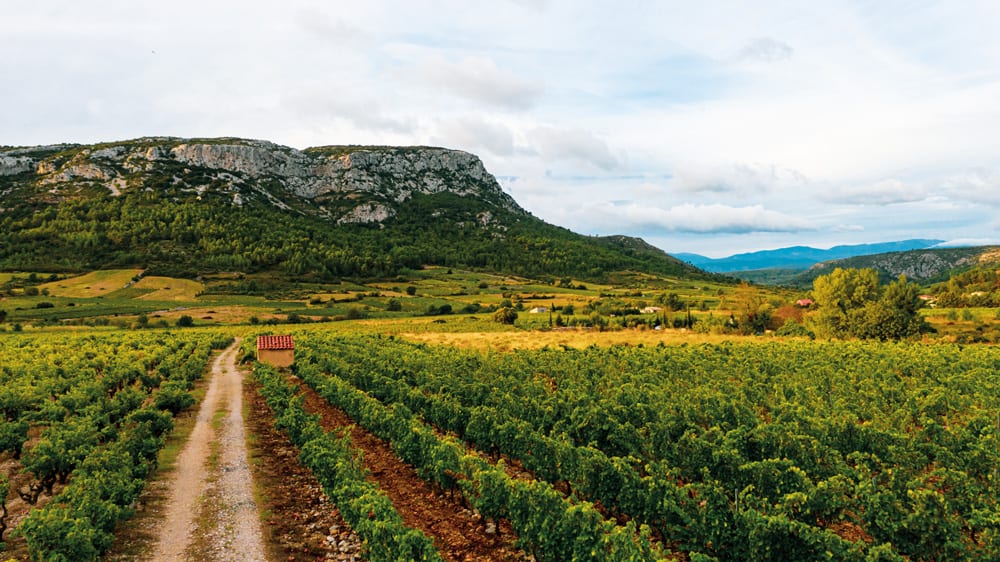 ON THE OTHER SIDE
In the beautiful region of Roussillon north of the national border from Spin, Grenache covers about 30% of the wine acreage and is found in variations including Noir, Gris and Blanc. The wine-growing area is bounded on three sides by mountain ranges, creating an amphitheatre that opens to the Mediterranean Sea.
Vin Doux Naturels (VDN) or fortified sweet wine dominates, making up 80% of the national production hence you'll find 5 PDOs and different varietals including Grenache, Macabeu, Malvoisie du Roussillon and Muscats. In the 9 PDOs for dry wine, red varieties are favoured – the Carignan equally as important as Grenache, alongside Cinsault and Mouvèdre.
It's easy to see the Spanish influence in this region, which didn't become part of France until the 17th century. There is a cosy community of 25 cooperative cellars and 380 private/family winemakers spread out across a pastiche of micro-terroirs. It's worth noting that Domaine du Clos de Fées paved the way in 1998 for a modern, enigmatic cult wine, when sommelier-journalist turned winemaker Hervé Bizeul audaciously defined the style that would command prices formerly unheard of in this region.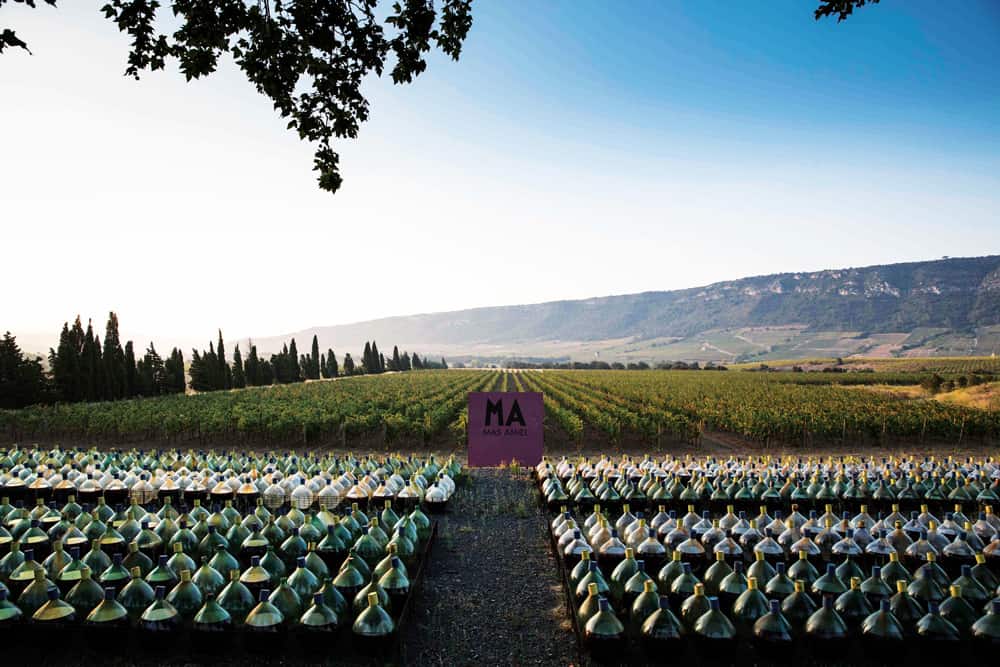 WINERY HIGHLIGHTS
Some, like Mas Amiel and Maison Cazes, are storied houses with memorable offerings for tourism. 200-year-old Mas Amiel, one of the most famous producers in Maury, offers picnics, sunset aperitifs, and sweet wine tastings with cheese or chocolate, but the real stars are its fortified oxidised wines that are first aged for in 1,000 glass demijohns, dramatically arrayed outside the winery. Subsequently the wines go into 350-hectolitre oak casks for 20, 30 and 40 years that get progressively more complex with bitter almond and spice notes. (Distributed by Vintage Club in Singapore)
At Maison Cazes, an excellent restaurant, La Table d'Aimé, threatens to overshadow the small glimpse of oak barrels cellared onsite. Established in 1895 and in the hands of the 4th generation Emmanuel Cazes today, the 220-hectare domaine was one of the first in the region to be organic and biodynamic certified. Their dry reds like Le Credo (Grenache dominant) and Alter (Syrah dominant) are fresh and well-balanced, while the precious VDN are aged in very old barrels that Emmanuel describes as "completely confit by the wine" over the years, giving a signature elegance. A new project, the 90-hectare Les Clos de Pauliles receives more sea and mineral influences and will be worth tracking in following years.
Chateau de L'Ou is a well-kept secret no longer, thanks to its uncompromising pursuit of quality. Séverine and Philippe Bourrier farm their estate organically, with the word l'ou being Catalan for egg after the egg-shaped well on the property. While Syrah is a bigger project for them, their Grenache Rhapsody is made in an integrated vinification, in the same virgin 500L barrel from start to finish, including 5 week maceration with manual punchdown, then emptied and pressed before the cooper comes onsite to seal the barrels. (Distributed by Terroir Wines in Singapore).
A surprise awaits at the outstanding boutique Domaine Gardiés in the village of Vingrau, at the foothills of the Pyrenees. Jean Gardiés took over family vines in the 1990s and has been winning rave reviews for his structured, precise winemaking with a lingering impression of the terroir: black schists from Espira Agly and clay-limestone from Vingrau. The Clos des Vignes Rouge is 70% Grenache-Carignan from their oldest 100-year-old vines, and is traditionally macerated in concrete tanks before ageing 12 months in 600L barrels. Jean's meticulousness extends to premium handmade glassware for the tasting.
Grenache/Garnacha's old vine revival has prompted its rising star status overseas, which is helping it shed its former value wine reputation while catapulting into a category of sophisticated wines worth seeking out. What's old can indeed be new again.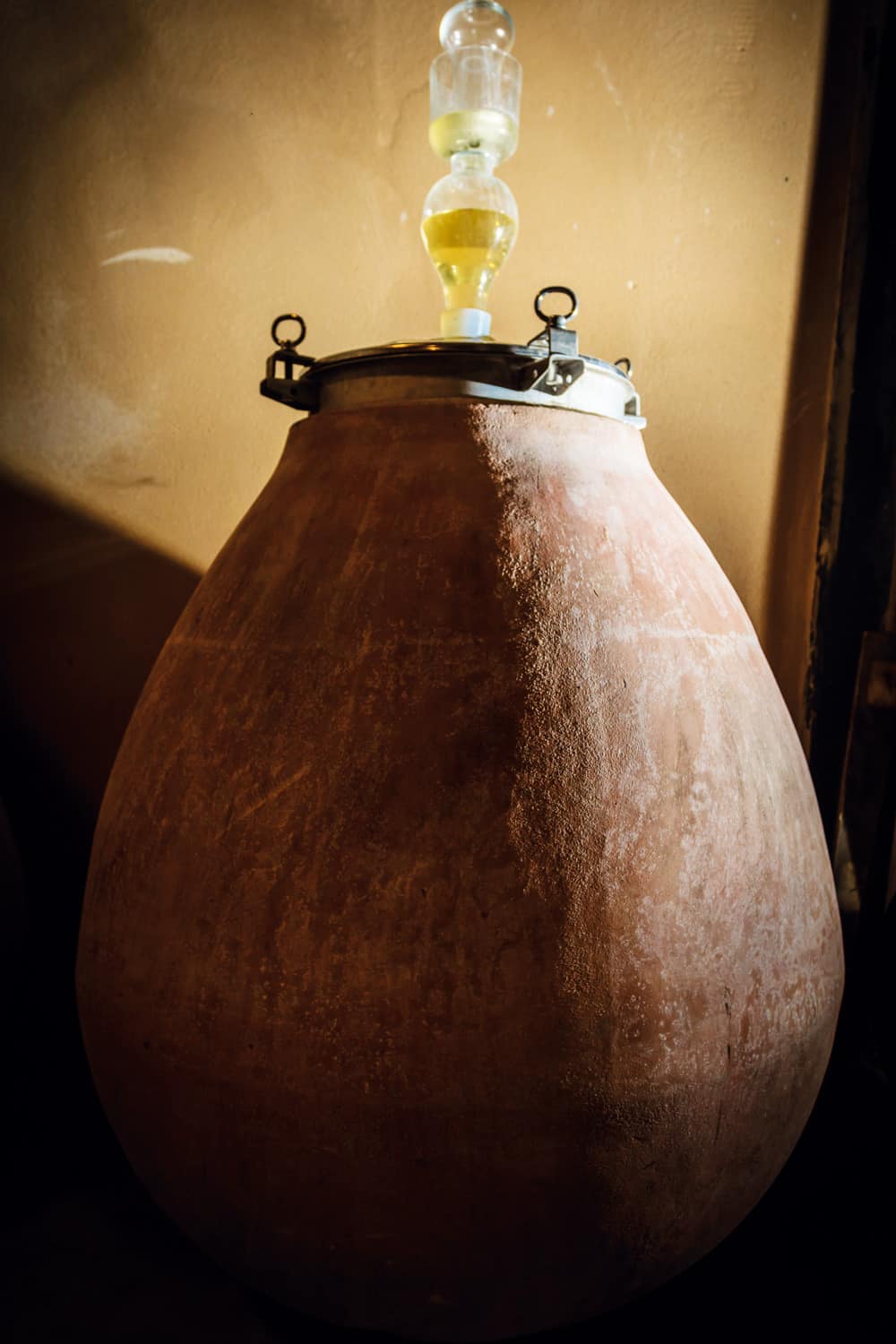 SHARE