On The Austrian Wine Trail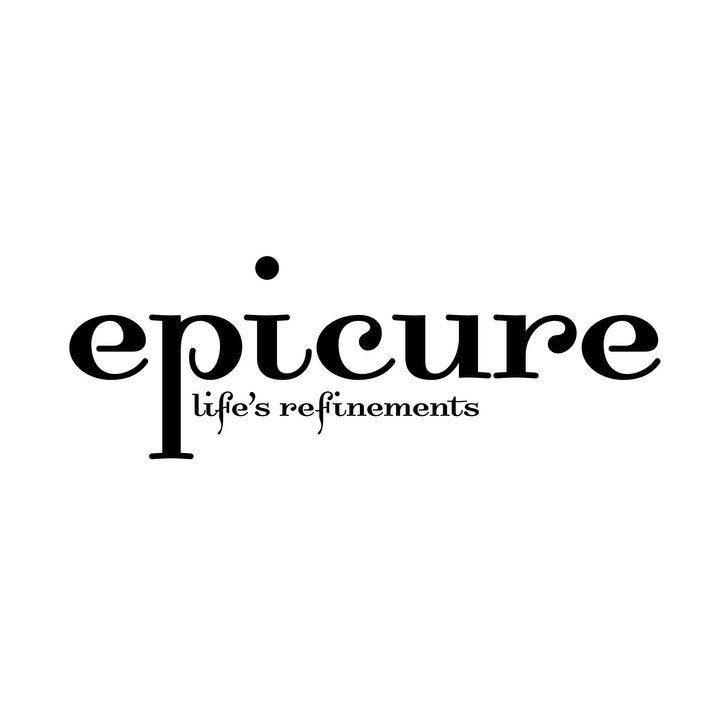 · 19 May 2021
·
Drinks
While in search of vineyard interfaces in the heart of Europe, June Lee discovers the classic grapes and food that define Austria's borders.
It has been 100 years since World War 1 ended in 1919, and along with that the collapse of the Austro- Hungarian empire. I'm listening to a somewhat dry historical lecture at a picnic bench named Grenztisch – which literally means 'table at the border', built with one half in Austria, and the other half in Slovenia. There's nothing dry about my options though, choosing between an Austrian Muskateller or Slovenian Welschriesling as my wine group takes in the stunning but once savage hills and valleys of both countries laid at our feet.
Tales of eight borders
Small but mighty Austria sits literally at the heart of Europe, sharing borders with Germany, Italy, Liechtenstein, Switzerland, Czech Republic, Slovakia, Hungary and Slovenia. My route skirts the latter four of those countries, to understand how the continuing post-war (re)assignment of these borders had inflicted traumatic effects on the people and produce of those lands.
South Tyrol, for instance, despite its mainly German-speaking population, was ceded to Italy and is today Alto Adige. In Styria, where we blithely sipped wine at Grenztisch, 30,000 hectares of vineyards were ceded to the new Kingdom of Serbs, Croatians and Slovenes, which eventually gave rise to "dual owners" who could process imported grapes in Austria and label them Styrian. Only after the raising of the Iron Curtain in 1989, could Austria and its neighbours normalise relations and formally establish "crossborder" or joint project vineyards which were the result of the historical turmoil.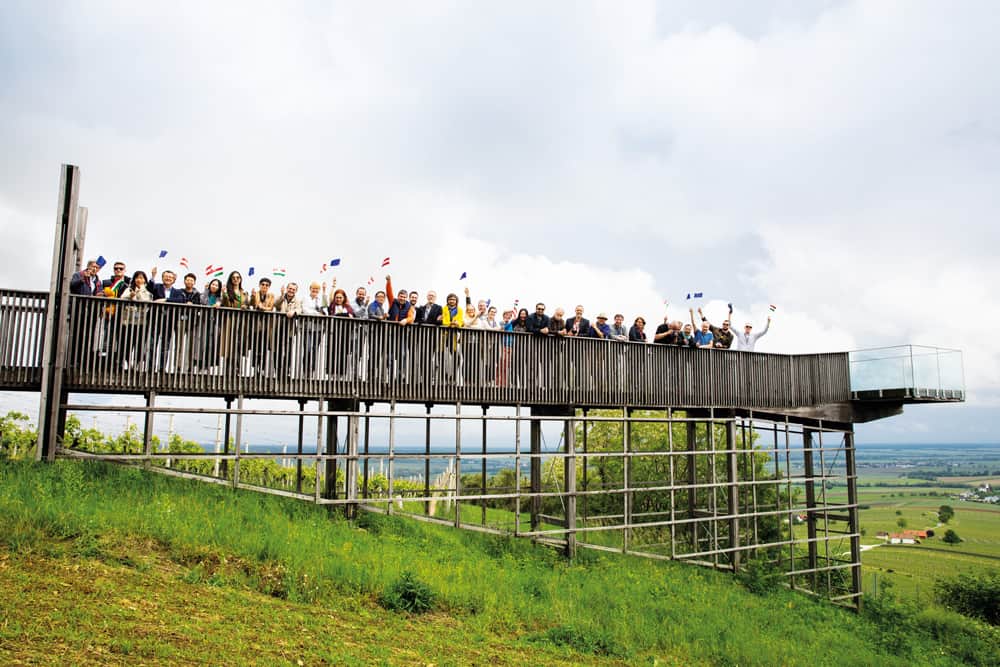 That brings us back to the wine in my hand, the sprightly Gamser Welschriesling 2018 (www.gamser.at) made by Anna Gamser's family from grapes grown on both sides of the border. For 50 such families who were separated by border demarcations, who collectively own around 40 hectares, they can now use the Historischer Doppelbesitz labelling system to denote their unique viticultural circumstances.
But what is wine without its food to match? Over the course of my visit to three different regions, I begin to understand even more of the country – through the dining table.
The whites of Südsteiermark
Surprisingly, Sauvignon Blanc is the breakout star of southern Styria, where it thrives on fossil limestone soil alongside varieties like Morillon (Chardonnay), Muskateller, Riesling and Weissburgunder.
At Dreisiebner Stammhaus (Sulztal an der Weinstrasse 35, A-8461 Sulztal an der Weinstrasse. www.dreisiebner.com) where we pull up for lunch, a summer squall dampens our clothes but not our appetite. The spread is rustic but lipsmacking: a buschenschank lunch with mostly homemade delicacies of curd and vegetable spread, liver pâté, boiled and cured pork and beef ham, sausages, Almenland cheeses and homey breads.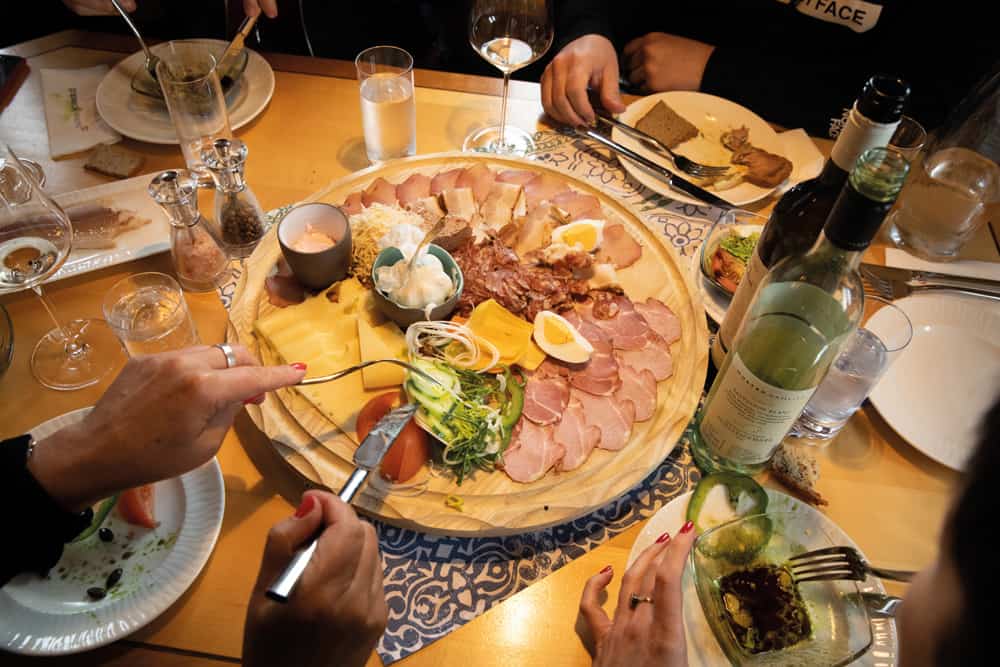 Over lunch, we absorbed with interest the new Südsteiermark DAC system which started from 2018. Wines from this vintage onwards may be labelled as Gebietsein (regional wine), Ortswein (local or 'village' wine) and Riedenwein (single vineyard wine) in order to distinguish quality levels. The estate we're at, Weingut Dreisiebner Stammhaus, comprises 17 hectares in the single vineyard sites of Hochsulz and Zoppelberg, now in the hands of the fourth generation. Their unoaked Sauvignon Blanc Hochsulz won the championship title in its category at the Concours Mondial du Sauvignon.
For more unbeatable views of Slovenia and the southern part of East Styria, make a stop at Tement Winery (Zieregg 13, A-8461 Berghausen. www.tement.at) where its mountain plateau location overlooks its famous Zieregg ried. If a tasting of the plush and precise 2007 namesake Zieregg inspires you to stay, they have six modern winemaker apartments located at the highest point of the estate as well as a vinothek for regional dishes.
Last but not least, Sattlerhof (Geniesserhotel Sattlerhof, Sernau 2a, A-8462 Gamlitz. www.sattlerhof.at) might perk up the urban palate more used to white tablecloth than check-covered picnic benches. While Willi Satttler and his family farm the 35-hectare organic estate, which specialises in Sauvignon Blanc, Hannes Sattler has been running the restaurant and tavern for 25 years. The restaurant cuisine is refined; think delicate horseradish soup with an earthy black ravioli pudding, perfectly matched to a Weissburgunder with its floral, spicy notes. A Kranachberg roe venison for mains was the ideal foil for a vivacious 2013 Niederösterreich Reserve Pinot Noir from Brundlmayer.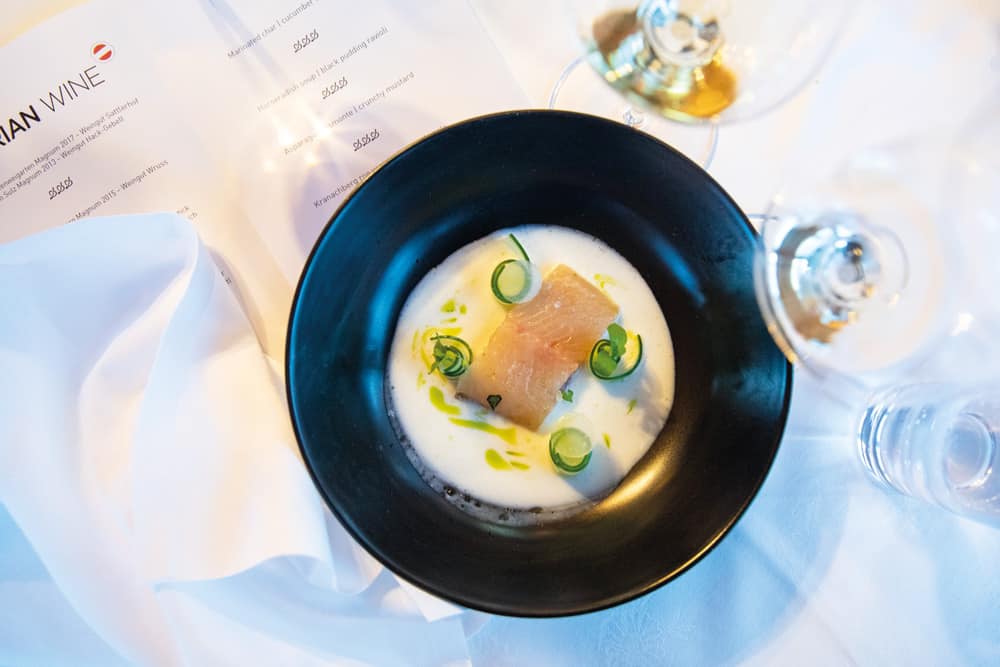 The reds of Burgenland
Barbed wire, minefields and guard towers were in place between the Austria-Hungary border until as recently as 2007, when all border controls were finally demolished. At Eisenberg, an observation deck commemorates the war-torn past as it offers bucolic views of placid vineyards criss-crossing both countries. It gets more confusing as you find out Burgenland used to be part of Hungary until 1920, while Sopron – just across the current border – voted in a local plebiscite to be returned to Hungary in 1921.
Blaufränkisch and Kékfrankos are two sides of the same grapes, grown in Austria and Hungary respectively. Similar to the Südsteiermark, families in Eisenberg farmed land on both sides of the border, where the terroir is iron-rich and covered in slate. You won't want to miss Weingut Schützenhof (Winzerstrasse 41, 7474 Deutsch Schutzen. www.schuetzenhof.cc), one of the architects of the new Eisenberg style, allowing Blaufränkisch's florals, spices and bright acidity to shine rather than hide under showy new oak. Starting from 2009, qualifying wines from Eisenberg can be labelled Eisenberg DAC or Eisenberg DAC Reserve.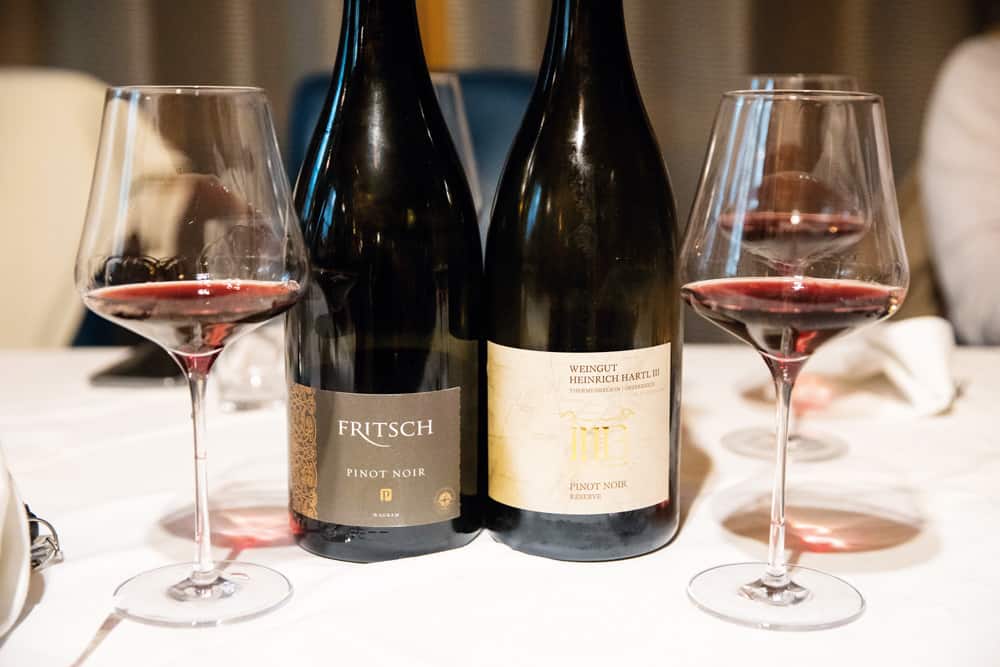 You'll want to savour these wines with cuisine that's seamlessly Hungarian and Austrian – beef tartare, ragout of game with spatzle noodles, Hungarian trifle and apple strudel. Look further afield to Mittelbirgenland DAC for Blaufränkisch that's more earthy and warm, thanks to the loamy soils that imbue a spiced and black forest berry character to the wines. A good start is at first-generation Rotweingut Prickler (Bachgasse 4, A-7361 Lutzmannsburg. www.prickler.at) where their top-end is a Blaufränkisch Reserve, though you'll also find Zweigelt, Merlot and Pinot Noir grapes.
The luscious sweets of Lake Neusiedl
Smack in the middle of Burgenland's red wine country is the Seewinkel subregion, where Lake Neusiedl is a bona fide tourist attraction. Enthusiasts of another kind flock here for the UNESCO nature reserve and park that spans Austria and Hungary – bikers, canoeists, photographers and hikers in full strength alongside us thirsty wine seekers. The lake's special humidity makes possible the 'good' bortrytis rot along its eastern side, allowing houses like Tschida and Velich to make world renowned sweet wines (in the same style as Sauternes and Tokaj) from Welschriesling, Traminer, Chardonnay and even Zweigelt.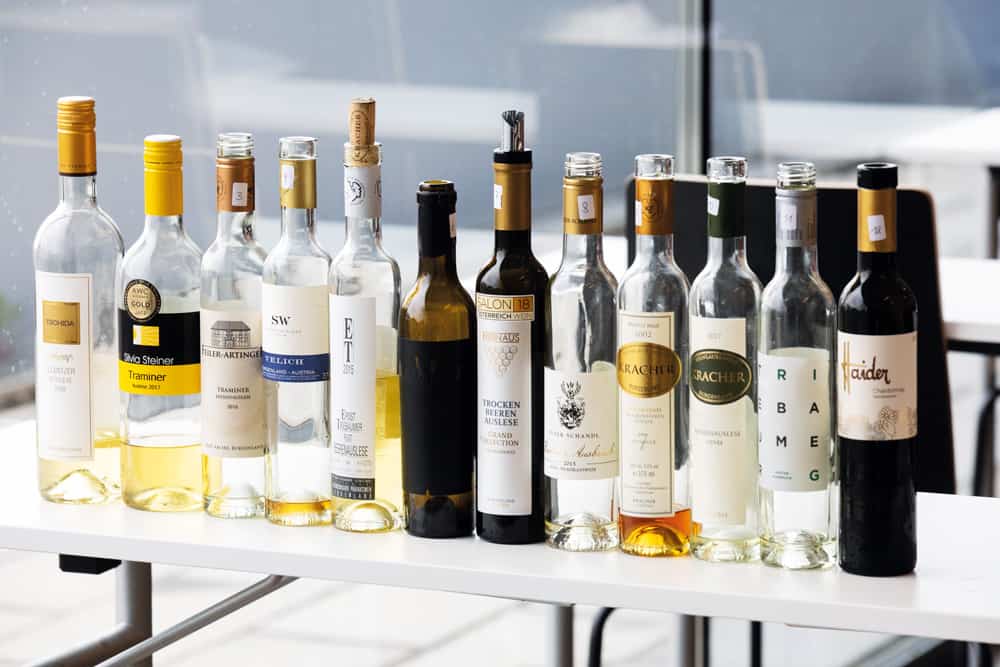 We find our way to the modern tasting rooms of Weinlaubenhof Kracher (apetlonerstrasse 37, A-7142 Ilmitz. www.kracher.at), where it's possible to find back vintages of some of their famed Trockenbeerenauslesen (TBAs, or medium to full bodied sweet wines). Tasting the wines alongside gourmet treats from the same area reinforces the old adage that what grows together tastes good together. A melt-in-the-mouth chicken liver parfait, made by Hink Pasteten for Kracher, finds the perfect pairing with a young fruity Spätlese, while the blue cheese from Styria, Schärdinger Affineur Kracher, was created specifically with Kracher's Beerenauslese Cuvee in mind. Chocolate and Ilmitz cake, a local cream layered speciality, were also natural matches, bearing in mind not to let the sweetness of the chosen dessert wine overwhelm the sweetness of the dessert.
The blends of Vienna
Vienna's name – Wien – refers to wine, no surprise as it is the only city in the world to have a significant area dedicated to vineyards. At least 30 percent of these are devoted to Gemischter Satz, a specialty white field blend comprising grape varieties that have been planted together.
At maximum 12.5% ABV, these wines are meant to be fresh and fruity, preferably drunk young. Check out Fuhrgassl-Huber (Neustift am Walde 68, Vienna. www.fuhrgassl-huber.at) in the 16th district, where third generation Thomas Huber has 14 hectares of Wiener Gemischter Satz DAC overlooking the spacious heurigen and its gardens. Expect to dine on classic dishes, such as pork escalope, fried chicken in breadcrumbs, meatballs, and strudels filled with vegetables, spinach and goat cheese – all which need the juicy acidity, structure and roundedness of a fine quality Gemischter Satz.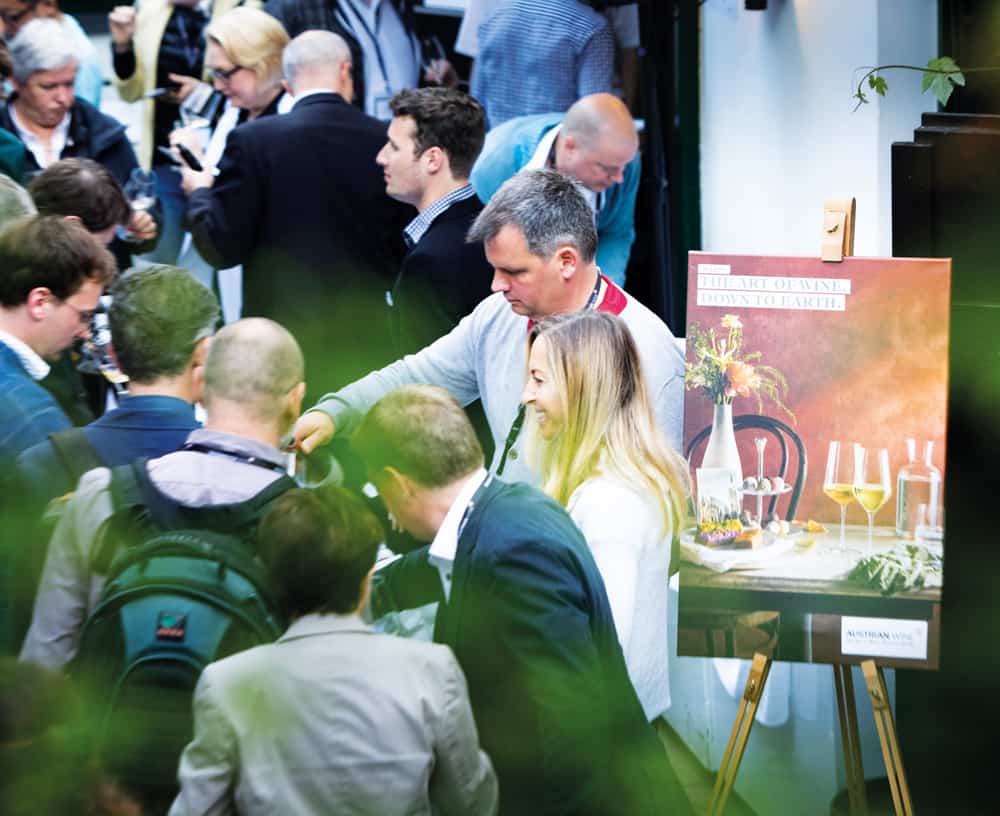 SHARE