A bar that takes you to the future and the past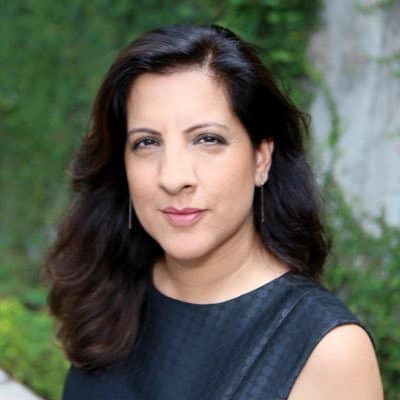 · 12 March 2021
·
Drinks
Bar hopping at Tanjong Pagar gets retrofuturistic with latest addition Rails, a steampunk-inspired venue.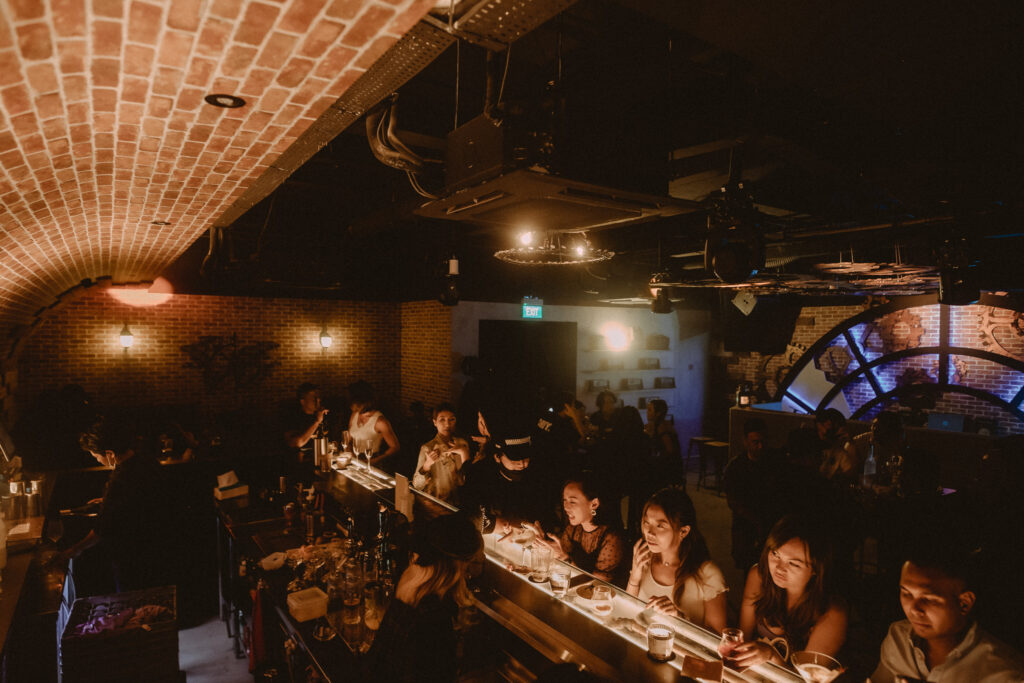 Keep an ear out as you enter, and you can hear the sound of steam trains. Rails, a thematic hideaway, is the new steampunk-inspired lounge bar in Tanjong Pagar.
Inspired by the Tanjong Pagar railway station and a little from Harry Potter's iconic Platform 9 ¾, Rails manage to transport you to a platform in a different era. The concave tunnel bar caught our eye first, with its glass-panelled bar counter under the industrial exposed brass pipelines.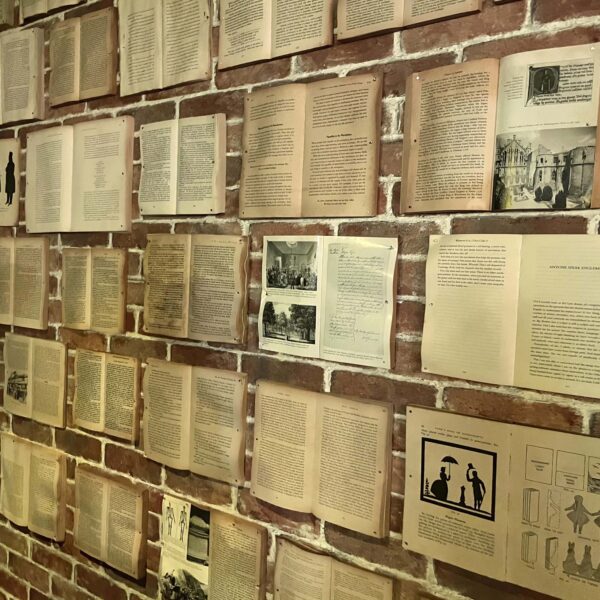 The aesthetics play on the retro-futuristic theme with a deconstruction of gears and cogwheels, repurposed planks of kampong wood and distressed trussers. Our favourite was the wall right behind us, full of open repurposed old books. Vintage artefacts, leather sofa seats and textures from wood and metal added to the vintage, industrial feel.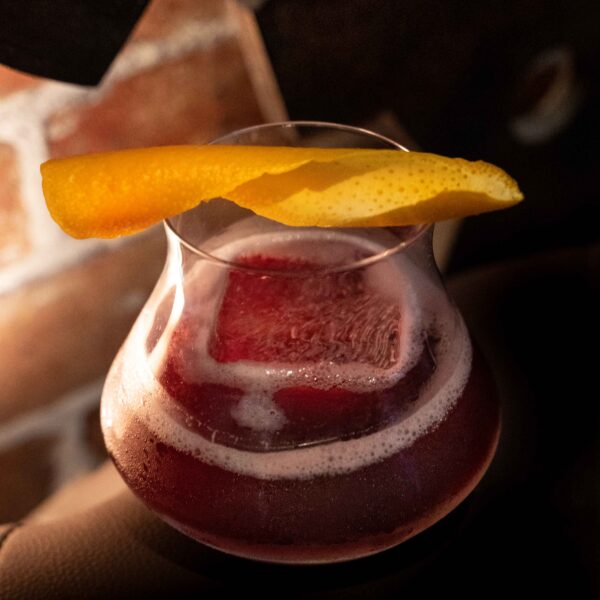 The libations follow the bon vivant traveller theme. The Jinrikisha Spritzer($18), a nod to the Jinrikisha rickshaw stand landmark, was a hit. A refreshing number with house-made honey-fermented lemon preserved lime peel and coconut water. Negroni-lovers will love the Portmanteau($18), a heady, herbaceous port and Irish whisky base, complete with amaro and dashes of fresh orange juice. The standout drink, hands down, was Murder of the Orient Express ($25) with absinthe, coffee liqueur, pineapple and orange juice shaken with activated charcoal.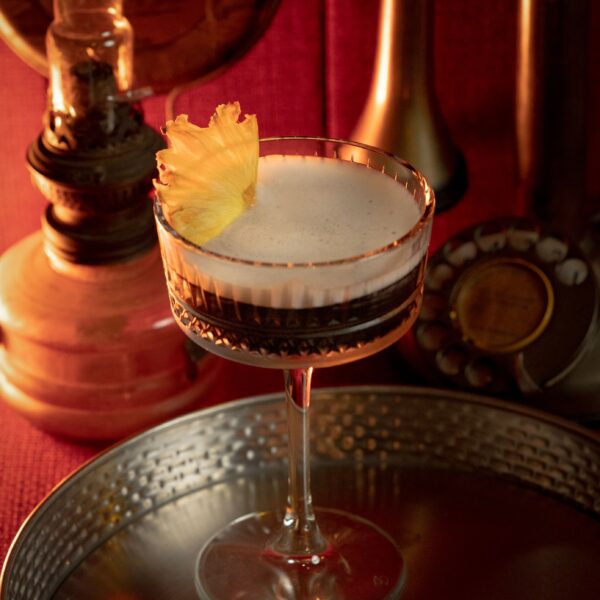 Bites come in the form of sandwiches and sliders from Chix Hot Chicken, famed for their Nashville fried chicken. Our favourite was the Dirty Taters($9.90), a medley of chicken bites and potato tater tots and the loaded deep-fried cheese toasty, The Melt ($12.90).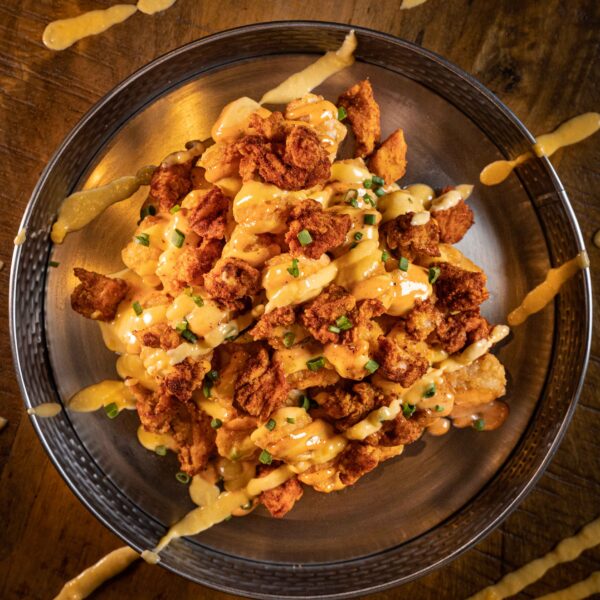 A Phat Cat Creative, the team behind Nineteen80, conceptualised the new bar and lounge space. The plans were drawn out for a dance bar in 2020 till Covid restrictions inspired the change. The DJ booth and dance floor will wait for the day live music will be allowed. For now, the bar plays a curated playlist of house and disco and lends a contemporary vibe to the Rails experience.
Rails #01-02 21 Tanjong Pagar Road Singapore 088444. Tel 8725 6789
SHARE