5 Christmas gifts for bespoke home bars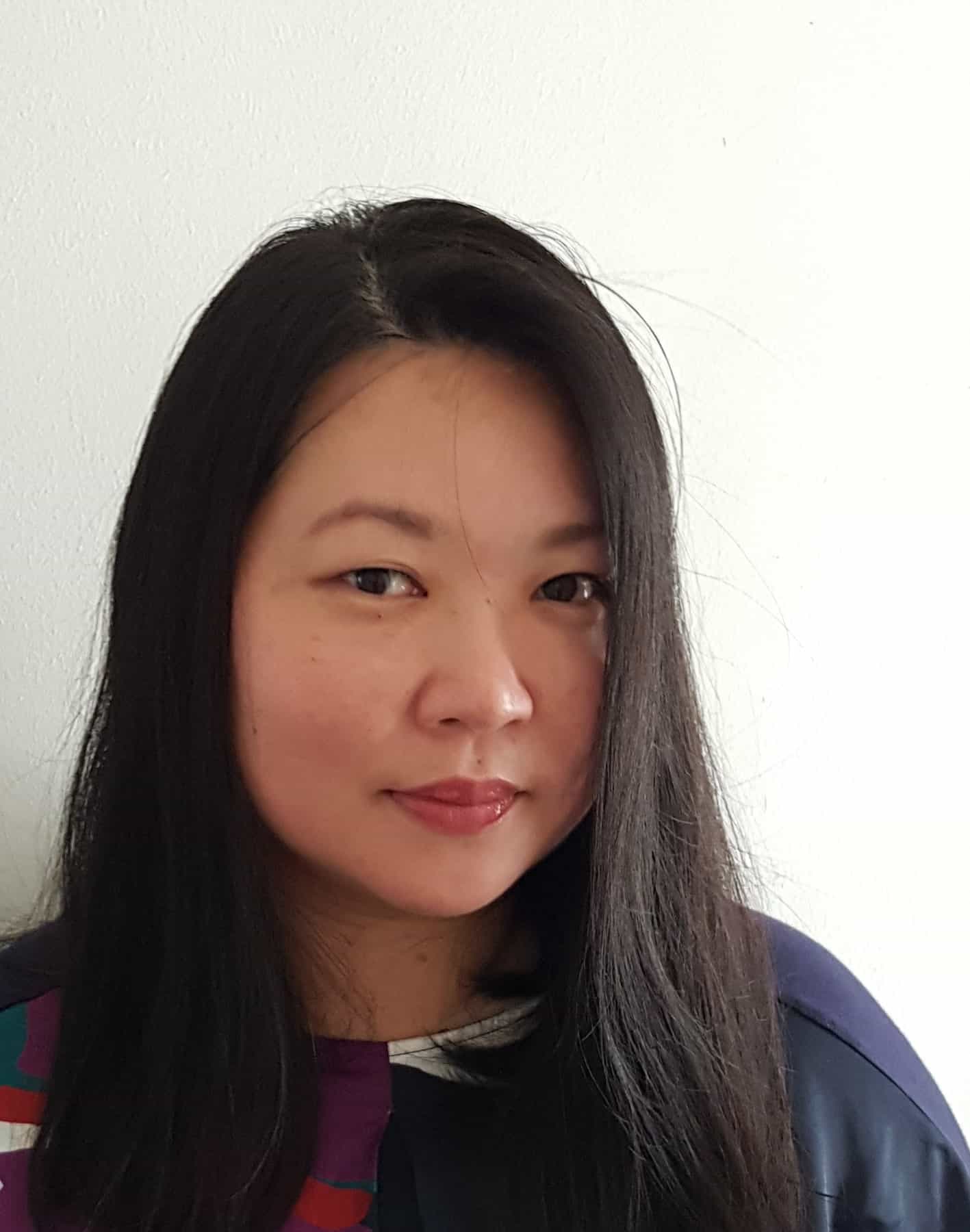 · 11 December 2020
·
Drinks
Festive toasts just got better with these whisky, wine and Cognac ideas for year-end parties.
Spirits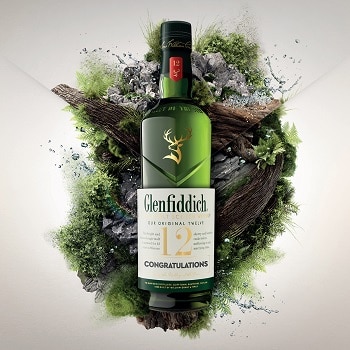 Personalise your message on a bottle thanks to Glenfiddich's new label service – best of all, it's free with any new purchase of Glenfiddich Our Original Twelve or Glenfiddich Our Solera Fifteen. The 12YO is an ideal everyday dram, with characteristic pear, cream and butterscotch notes; while the 15YO may win the palates of new drinkers with its sherry oak and honeyed sweetness. Get your bottle from a licensed retailer (listed in the website) and then head to the website to personalise your label, which will be sent to you in 5-7 working days. Ongoing at www.giftglenfiddich.com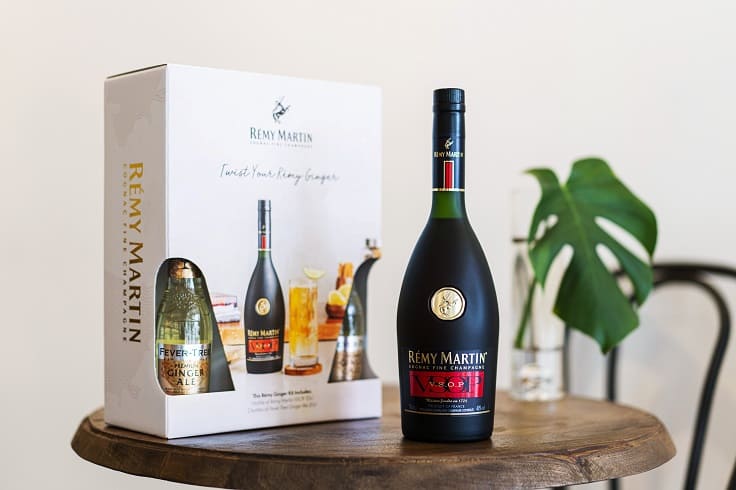 Make it even easier to enjoy a highball at home with the new Rémy Ginger cognac highball kit ($88). In this first collaboration with premium mixers brand Fever Tree, the kit contains a 700ml bottle of Rémy Martin and 2 bottles of Fever Tree Ginger Ale, which is made from three types of ginger and spring water. All you'll need is good large ice, a tall glass and a garnish – maybe a wedge of lime, orange zest or cinnamon stick. (The perfect pour? 150ml ginger ale to 45 VSOP). Get it from Cold Storage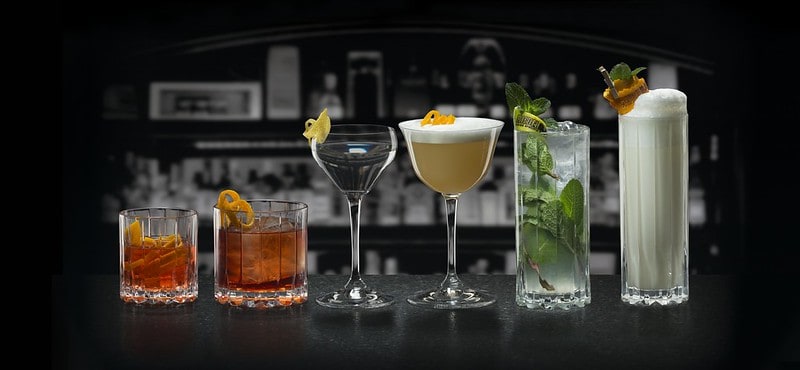 Glassware specialist Riedel has introduced their range of Drink Specific Glassware (DSG), in collaboration with Zane Harris. Each glass for classic cocktails takes into consideration size, shape, volume and ice capacity. For home use, dress up your table with the Riedel DSG Spirits Decanter ($278) and have the Rocks and Neat Glass (each $56, set of two) handy for guests who love their spirits. The Rocks and Neat Glasses are the two leftmost ones in image above. www.cmwines.com.sg/riedel
Wine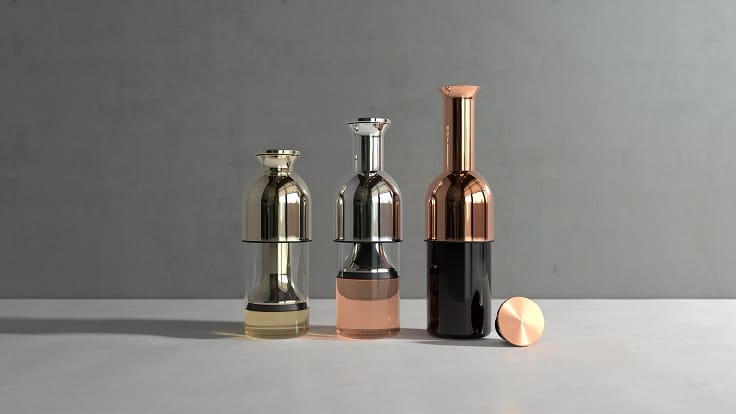 British designer Tom Cotton is a wine lover who has created one of the most talked about wine preservation products for the home. Eto (meaning 'again' in Welsh) is a combination decanter and wine storer that allows you to enjoy your opened wine again and again, as it elegantly engages an airtight seal over the remainder of wine in the bottle. While it launched with a choice of three finishes in 2019, it's just released a stunning limited edition brass satin finish (£129) and stainless steel mirror finish (£119) that will add pure luxe to your dining table. No local distributor, but global shipping available at www.etowine.com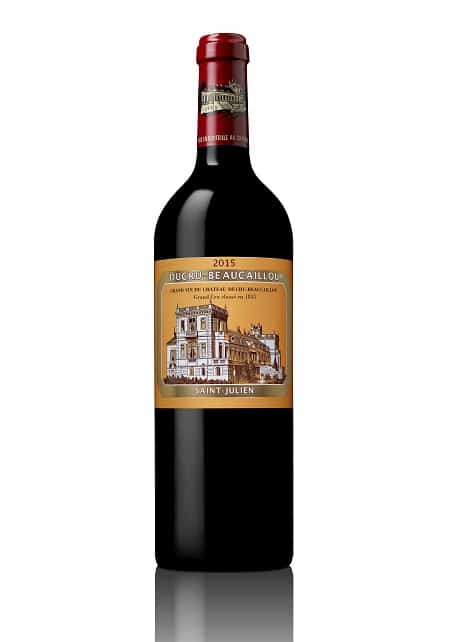 Nothing encapsulates the world of fine wine more than a bottle of Bordeaux. Take the guesswork out of choosing that special label to impress, with this lauded Second Growth St-Julien estate in the Medoc. Chateau Ducru-Beaucaillou celebrates its 300th anniversary this year, with achievements in more than just wine – it's a beacon for nature, art and architecture, with the Borie family commemorating the occasion via a sensitive renovation of the historic house. Celebrate your own festivities with Chateau Ducru-Beaucaillou 2015 ($358 from 1855thebottleshop.com), comprising 95% Cabernet Sauvignon and 5% Merlot. This is an energetic and muscular style exuding black currant and licorice notes, layered with velvet tannins and spice box aromatics. A gem that will cellar well, or decant for drinking now with the Christmas roast.
SHARE