How Fura Makes Conscious Dining and Drinking More Approachable
· 16 October 2023
·
Drinks New
Christina Rasmussen and Sasha Wijidessa, co-founders of Fura, Singapore, uses ingredients that make sense for the planet's present and future climate.
Fura at 74 Amoy Street aims to make sustainable and conscious dining more approachable. The bar's ethos and vision is expressed in the Journal of Future Foods menu, which revolves around using ingredients that make sense for the planet's present and future climate. Think: insect proteins (crickets, locusts and ants), cell-cultured milk and coffee made from burdock root and hemp seeds. And familiar ingredients such as jellyfish, corn and banana, which are either invasive species or available in abundance. Fura also has an Ugly Delicious menu – a ferment menu in collaboration with local vendor Fresh Veggies – to use 'ugly' vegetables that might be otherwise be discarded. Co-founders Christina Rasmussen and Sasha Wijidessa tell us more about their unique concept. Sasha was the head bartender at Operation Dagger in Singapore before moving to Copenhagen in 2019 to work in R&D at Danish distillery, Empirical. Christina, who is of Danish, Swedish, Norwegian and American heritage, was a chef and forager at Copenhagen's top restaurant Noma. Before opening Fura, the dynamic duo helmed Mallow, a pop-up bar at Robertson Quay serving conscious cocktails and plant-based bites.
What the future of food looks like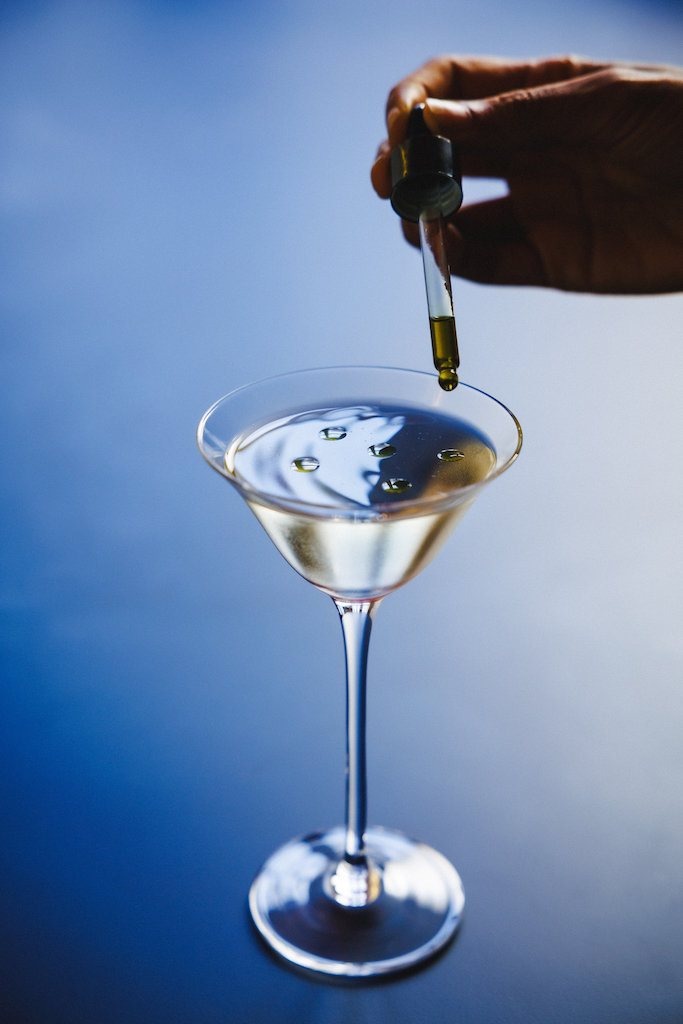 Sasha: Ultimately, we want Fura to be hospitality first and to offer something for everybody. The way we've done our a la carte menu is that it's quite friendly. And the insects and bugs are always an option to add on if you are keen. The drinks in our Journal of Future Food menu are definitely more funky. But we have another menu called "Fura, Who?" with classics that give you that sense of comfort. My drinks are very ingredient focused over anything else. If I have a jellyfish martini, it's because jellyfish is in abundance and is invasive. And the ingredients going into that drink is more to support.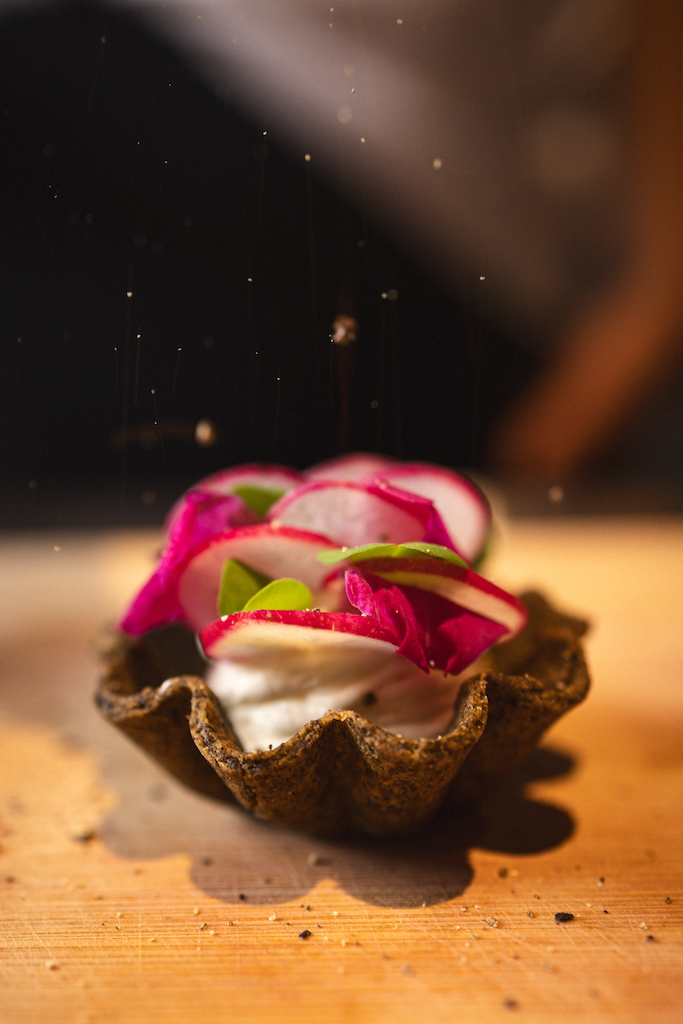 Christina: For food, we have 13 a la carte share-plate style dishes. We want to have options for people who are a bit more adventurous and for those who aren't. I think for the food, it's more about textures. For example, the dried locusts I use will be crushed instead of whole. However I really want to do justice [to the ingredient ]… and part of understanding how to use the ingredient is [asking questions like] "why does it taste like that? And where does it come from?". That has been very interesting for me because I'm vegan, so I am used to not cooking with a lot of animal-based protein or whey. Using the insects and understanding how to manipulate that to recreate a brown butter or those types of flavours is really interesting. And also learning how to create that Maillard reaction – which is the browning of proteins – I think is really important.
The problem with a lot of plant-based proteins is the texture. I think people have this connection with texture. That's our goal – to create textures that are approachable. For example, the dukkha I serve is crunchy and kind of salty, smoky and savoury – so I just add that to the salad (using greens from a local hydroponic farm). I think it's about changing your mind and your brain, and how you think.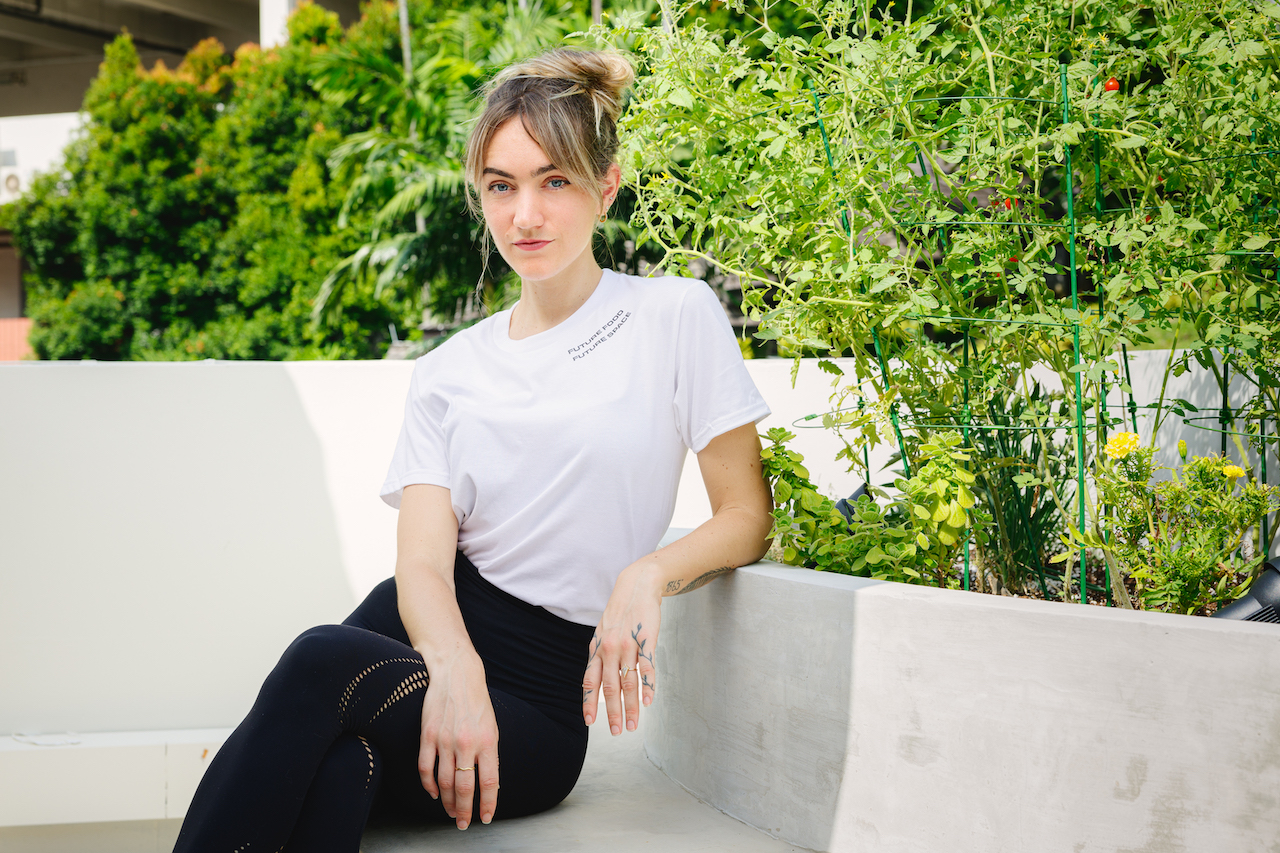 Singapore's standing in the world of mixology
Sasha: I've been to so many countries, yet I think Singapore's bar scene is very special. You can get a real sense of community here, and that's just something very important to me. And it's rare in this industry. When opening Fura, the amount of help we got every single day from the whole industry is insane. We were just in New Orleans for Tales of the Cocktails [world's leading cocktail conference], and I needed to distill some stuff to bring with me, and Native helped us to distil [the ingredients] – no questions asked. When we needed help with licensing or with lawyers, another restaurant helped us out. The owner of Fico (Mirko Febbrile) even came over and put together our shelves. I think it's really almost like a representation of a country rather than an individual. So for us, if the bar scene in Singapore is successful, then we all succeed from that – rather than as an individual. I also think we're on top of our game because of consumer demand. I don't think that there's another city where you have a more demanding customer base. Not in a bad way, but I would say that they are educated and very open minded.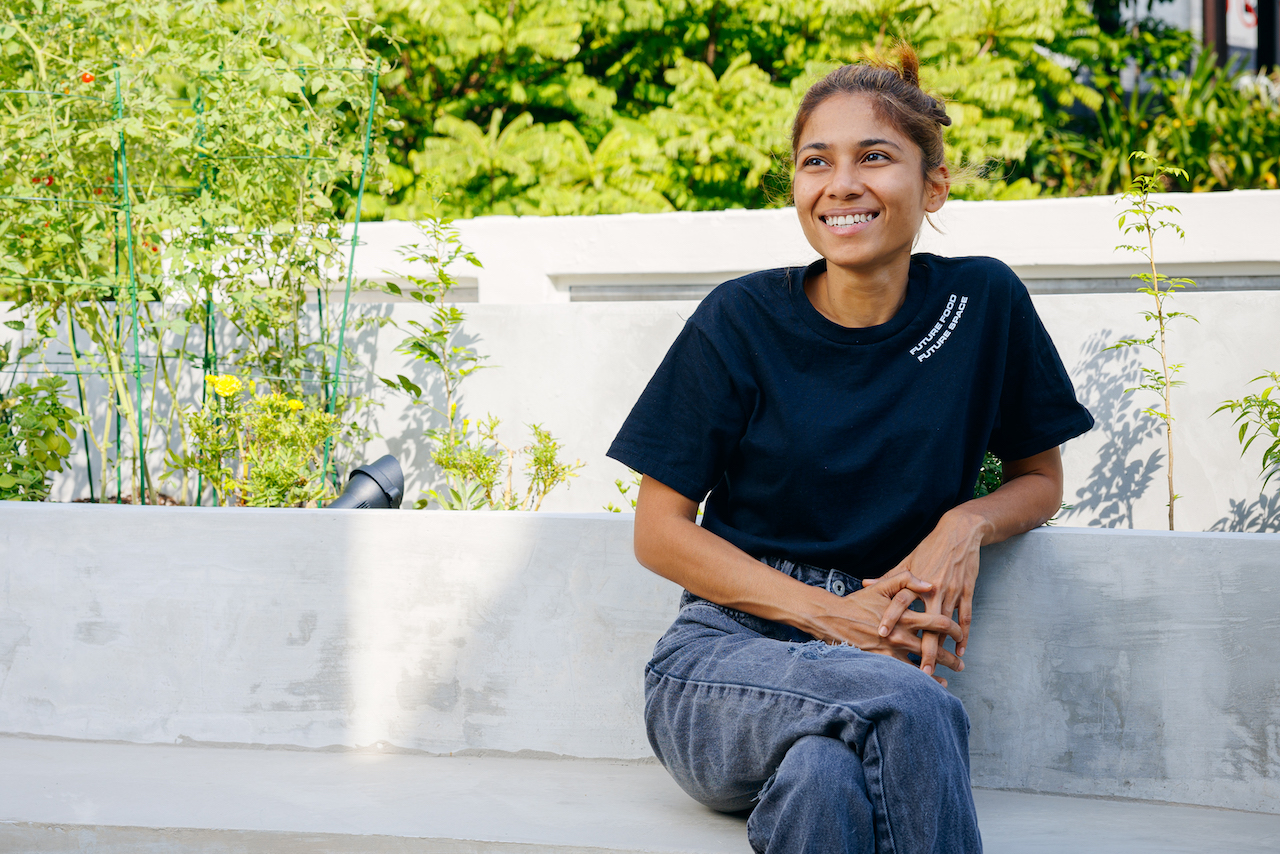 SHARE