A celebration of the best in the wine world: Wine Pinnacle Awards 2022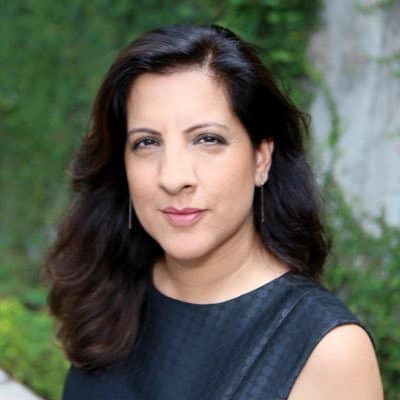 · 18 November 2022
·
Drinks
Winners in all 18 categories were announced at the gala ceremony at Resorts World Sentosa
After a two-year hiatus, the much-anticipated Wine Pinnacle Awards 2022 was announced on 1 November 2022 with a glamorous gala dinner at Resorts World Singapore.
The Wine Pinnacle Awards were announced in all 18 categories. Of the awards given in the evening, the "Technical Committee's Choice" was the most coveted title. The award was presented unanimously by the five members of the Technical Committee to Barbara Banke, chairman and proprietor of Jackson Family Wines.
"Pandemic Hero", a new category recognising the pandemic's impact on wineries, was also won by Barbara Banke of Jackson Family Wines.
"We are cognisant of the difficulties faced by many people in the wine industry over the past few years. Barbara Banke and Jackson Family Wines are the epitome of a pandemic hero with their outstanding contributions to a society significantly affected by the pandemic," said Jeannie Cho Lee MW, head of the Wine Pinnacle Awards 2022 Technical Committee.
Guests indulged in an exquisite eight-hands, four-course collaboration dinner specially curated by four of the most talented and renowned chefs in the world.
The celebration was the finale of a five-day programme that featured exclusive wine dinners, industry masterclasses, and a two-day symposium. Karen Macneil opened the symposium with a thought-provoking keynote on the evolution of Asia as a wine market, and Master of Wine Dr Jeannie Lo Chee shared her PHD insights on fine wine investment trends in China.
On another panel, the celebrated author and presenter Oz Clarke was joined by Guillaume Barraud of Gerard Bertrand winery and Thomas Brzostowski of The Nature Conservancy to discuss the ramifications of climate change on the vineyards of the world. Other topics included wines in a digital world of NFTs and social media, Chinese consumer markets during and post-pandemic and organic and biodynamic wines in Asia.
Nearly 500 leading figures participated across the five-day program, including the most celebrated names of the wine world, winemakers, masters of wine and sommeliers and wine enthusiasts.
A complete list of winners is listed below with the winner highlighted in bold.
MATURE WINES
Best 2002, 2004, 2008 Vintage Champagne
– 2008 Louis Roederer, Cristal Millésimé Brut (Winner)
– 2002 Krug, Clos du Mesnil Blanc de Blancs
– 2002 Salon, Cuvée 'S' Le Clos du Mesnil Blanc de Blancs
Best 1999, 2002 Vintage Burgundy Red
– 1999 Domaine de la Romanée-Conti, La Tâche Grand Cru Monopole (Winner)
– 1999 Domaine de la Romanée-Conti, Romanée-Conti Grand Cru
– 2002 Domaine de la Romanée-Conti, La Tâche Grand Cru Monopole
Best 1996, 1998, 2000 Vintage Bordeaux Red
– 1996 Château Latour (Winner)
– 1998 Château Cheval Blanc
– 2000 Château Haut-Brion
Best 2001, 2004 Vintage Piedmont Red
– 2001 Giacomo Conterno, Monfortino Barolo Riserva DOCG (Winner)
– 2001 Bruno Giacosa, Falletto Riserva, Falleto Vigna Le Rocche Barolo DOCG
– 2004 Giacomo Conterno, Monfortino Barolo Riserva DOCG
Best 2004, 2006 Vintage Tuscan Red
– 2004 Tenuta San Guido, Sassicaia Bolgheri (Winner)
– 2006 Masseto
– 2006 Tenuta San Guido, Sassicaia Bolgheri
BEST RECENT RELEASES
Best Recent Release: Sauvignon-Blanc
– 2018 Château Margaux, Pavillon Blanc du Château Margaux, Bordeaux, France (Winner)
– 2018 Didier Dagueneau, Pouilly-Fumé Silex, Loire, France
– 2019 Château Margaux, Pavillon Blanc du Château Margaux, Bordeaux, France
Best Recent Release: Riesling
– 2019 Joh. Jos. Prum, Wehlener Sonnenuhr Riesling Auslese, Mosel, Germany (Winner)
– 2018 F.E. Trimbach, Clos Sainte Hune Riesling, Alsace, France
– 2018 Egon Mu_̈ller, Scharzhofberger Riesling Auslese, Mosel, Germany
Best Recent Release: Burgundy White
– 2019 Domaine Bonneau du Martray, Corton-Charlemagne Grand Cru (Winner)
– 2016 Domaine Coche-Dury, Corton-Charlemagne Grand Cru
– 2018 Domaine Leflaive, Chevalier-Montrachet Grand Cru
Best Recent Release: Chardonnay (ex-Burgundy)
– 2018 Leeuwin Estate, Art Series Chardonnay, Margaret River, Australia (Winner)
– 2018 Cullen, Kevin John Chardonnay, Margaret River, Australia
– 2019 Kumeu River, Mate's Vineyard Chardonnay, Auckland, New Zealand
Best Recent Release: Cabernet Sauvignon
– 2018 Ridge Vineyards, Monte Bello, Santa Cruz Mountains, USA (Winner)
– 2016 Tenuta San Guido, Sassicaia, Bolgheri, Italy
– 2019 Ridge Vineyards, Monte Bello, Santa Cruz Mountains, USA
Best Recent Release: Pinot Noir (ex-Burgundy)
– 2018 Tolpuddle Vineyard, Pinot Noir, Tasmania, Australia (Winner)
– 2018 Ata Rangi, Pinot Noir, Martinborough, New Zealand
– 2019 By Farr, Farrside Pinot Noir, Geelong, Australia
Best Recent Release: Rhone Red
– 2016 Château Rayas, Châteauneuf-du-Pape, France (Winner)
– 2016 Domaine Jean-Louis Chave, Hermitage, France
– 2017 E. Guigal, Côte-Rôtie, La Landonne, France
Best Recent Release: Spanish Red
– 2010 Vega Sicilia, Unico Gran Reserva, Ribera del Duero, Spain (Winner)
– 2018 Pingus, Dominio de Pingus, Ribera del Duero, Spain
– Vega Sicilia, Unico Reserva Especial Release 2021 (2009, 2010, 2010 vintages), Ribera del Duero, Spain
COMFORT WINES
Comfort White < 40 Euros
– 2019 Joh. Jos. Pru_̈m, Riesling Wehlener Sonnenuhr, Mosel, Germany (Winner)
– 2018 Joh. Jos. Prüm, Riesling Graacher Himmelreich Kabinett, Mosel, Germany
– 2018 Joh. Jos. Pru_̈m, Riesling Wehlener Sonnenuhr, Mosel, Germany
Comfort Red < 40 Euros
– 2019 Domaine Jean Foillard, Morgon, Beaujolais, France (Winner)
– 2019 Domaine Marcel Lapierre, Morgon, Beaujolais, France
– 2020 Domaine Marcel Lapierre, Morgon, Beaujolais, France
Comfort Rosé < 40 Euros
– 2020 Château Miraval, Côtes de Provence Rosé, Provence, France (Winner)
– 2020 Domaine Tempier, Bandol Rosé, Bandol, France
– 2020 Château d'Esclans, Whispering Angel Rosé, Provence, France
BEST FRIEND OF THE EARTH
Best Friend Of The Earth (Winery)
– Domaine Zind-Humbrecht, Alsace, France (Winner)
– Bodegas Torres, Penedès, Spain
– Domaine Leflaive, Burgundy, France
PANDEMIC HERO
Pandemic Hero (Personality)
– Barbara Banke, Chairman and Proprietor of Jackson Family Wines (Winner)
SHARE