Star Kombucha – A Healthy Drink For The Epidemic Season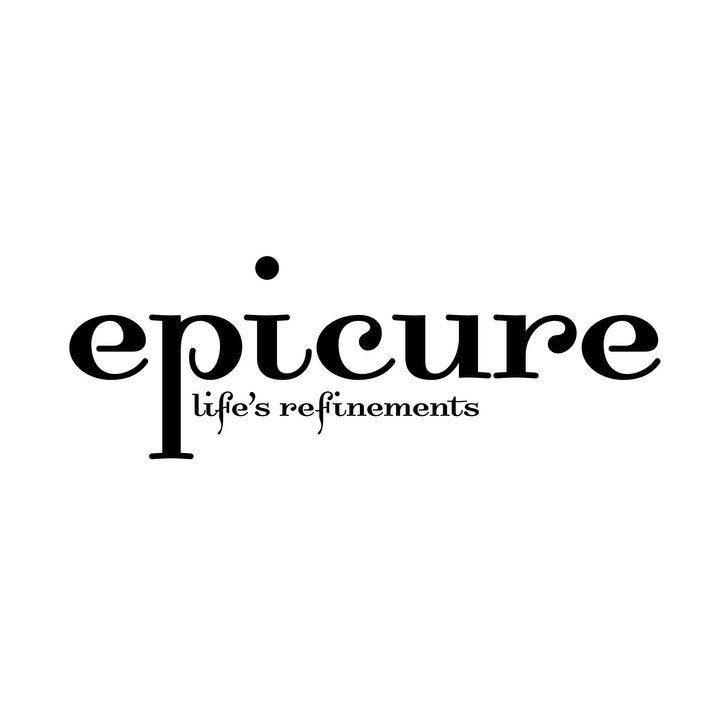 · 26 August 2021
·
Drinks
Appearing more than 2,000 years ago, Kombucha is considered a nutritious fermented drink that helps strengthen the immune system and support the prevention of virus invasion.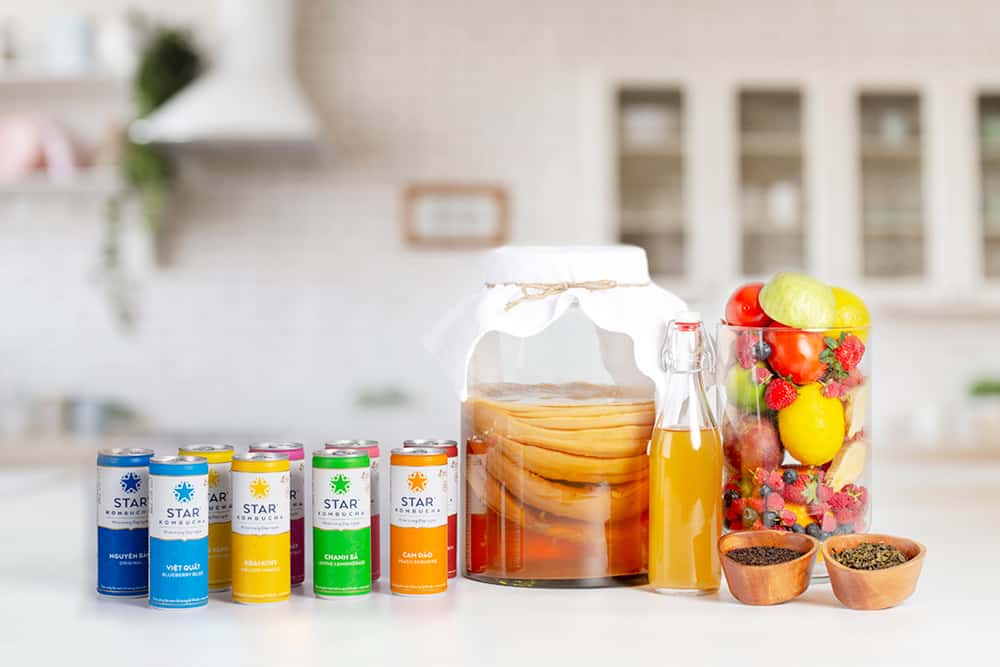 What is Kombucha?
This drink is fermented from natural ingredients including tea, sugar cane, Scoby seed (a symbiosis of bacteria and yeast), and has a mild sour and sweet taste. Kombucha is believed to have originated in the Far East and has been used for 2,000 years in many places of the world.
In addition to providing a special flavor, when foods are fermented, sugars and carbohydrates are broken down under the effect of probiotics, thereby helping the body process nutrients well and eliminate harmful substances.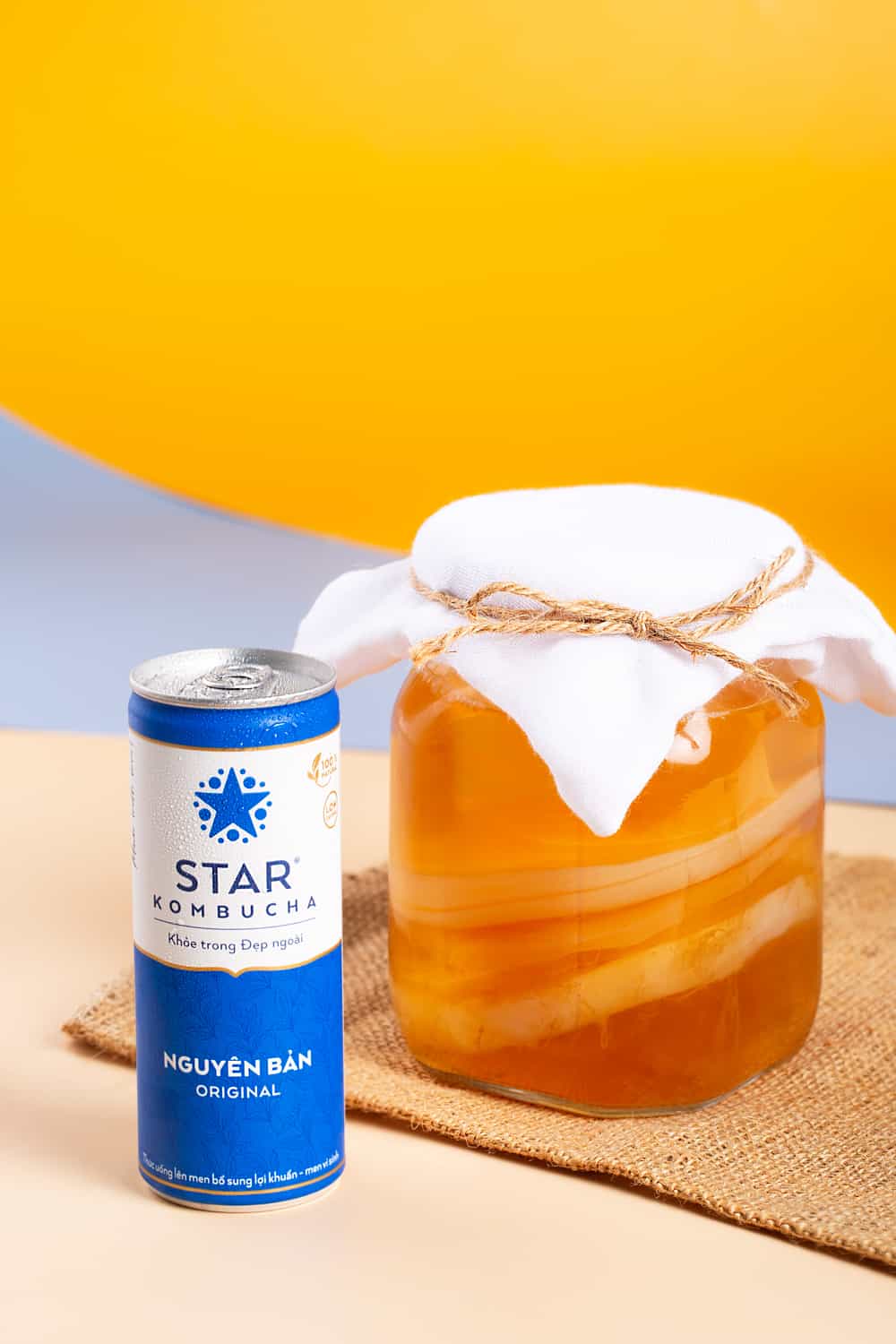 Boost your immune system, protect digestion with Star Kombucha
Fermentation of Kombucha from tea and Scoby seed usually lasts within seven to 30 days at room temperature 20–29°C, helping to produce a large number of probiotics – one of the beneficial bacteria in the gut.
Accordingly, Kombucha supports the maintenance of the stability of the immune system and prevents inflammation. Experts note that about 70 to 80 percent of immune cells are located in the intestinal tract and probiotics are the "weapons" of protecting our gut.
Moreover, during this epidemic situation, Kombucha is even more worthy of being an effective assistant to strengthen resistance to support COVID-19 prevention for all family members. Actively supplementing antibodies directly to the body through Kombucha daily use is not only the optimal solution but also a new trend to actively increase the amount of the natural antibody right in this difficult time.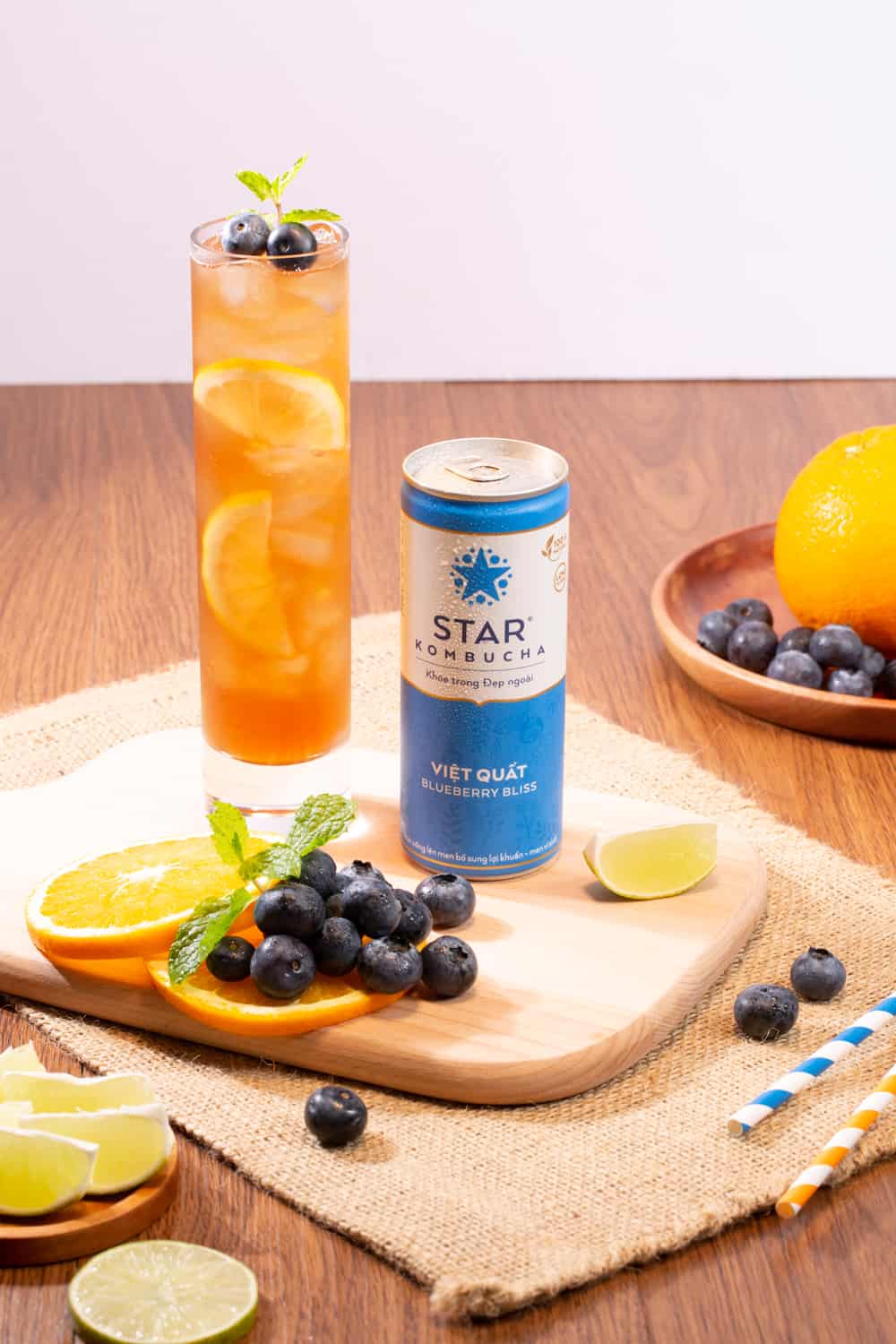 More than being considered a stronghold for immune health, Kombucha is also considered a digestive enzyme that helps increase the number of beneficial Bifida bacteria in the intestine by producing natural organic acids. In particular, the outstanding is acetic acid and lactic acid that help increase the resistance of the intestines and reduce the risk of digestive diseases such as constipation, intestinal infections, digestive disorders, and treat ulcers of the intestines and stomach.
Excepting the effect of boosting immunity, protecting the digestive system thanks to containing organic acids (acetic, gluconic & lactic), polyphenols, enzymes, vitamins, and minerals…, Kombucha also has other benefits such as helping to reduce weight, keep fit, rejuvenate the skin, purify the body, bring a source of youthful energy.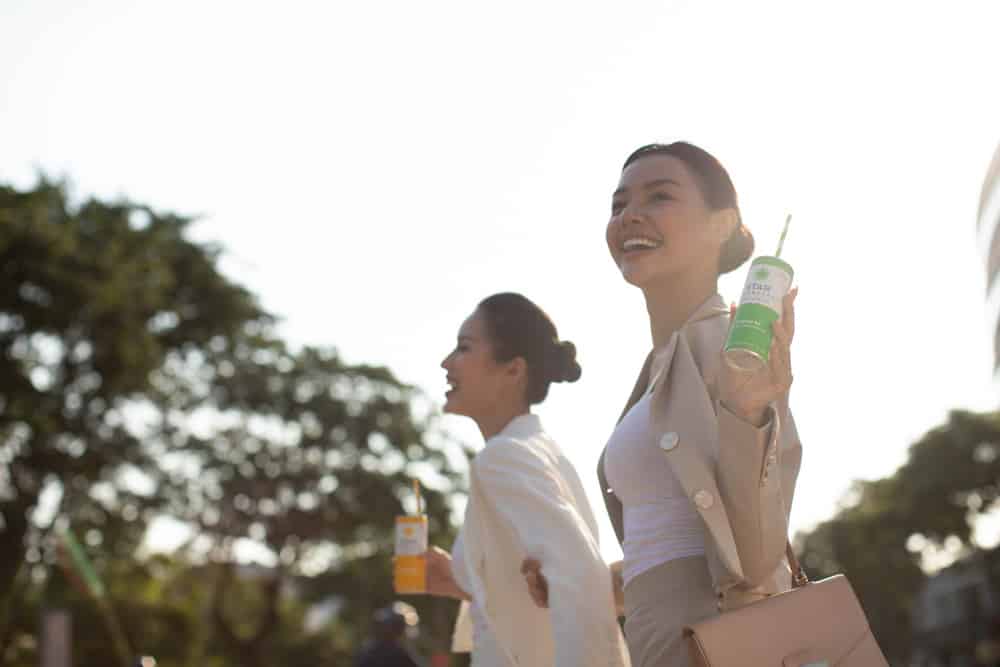 From those practical health benefits, Kombucha has become the favorite drink of many celebrities around the world, who always have a healthy diet and are thoroughly researched by top nutritionists.
In Vietnam, Star Kombucha is the first Kombucha brand in Vietnam produced according to US standards and formulas, certified by FDA. Since its launch, Star Kombucha has quickly positioned itself in the hearts of Vietnamese consumers, especially the young and those interested in healthy drinks.
Besides the original taste, Star Kombucha also has a variety of natural fruit and herb flavors to help you get used to the characteristic sour taste of this health drink. Each flavor of Star Kombucha is a completely new experience, perhaps that's why they quickly won the hearts of Vietnamese consumers.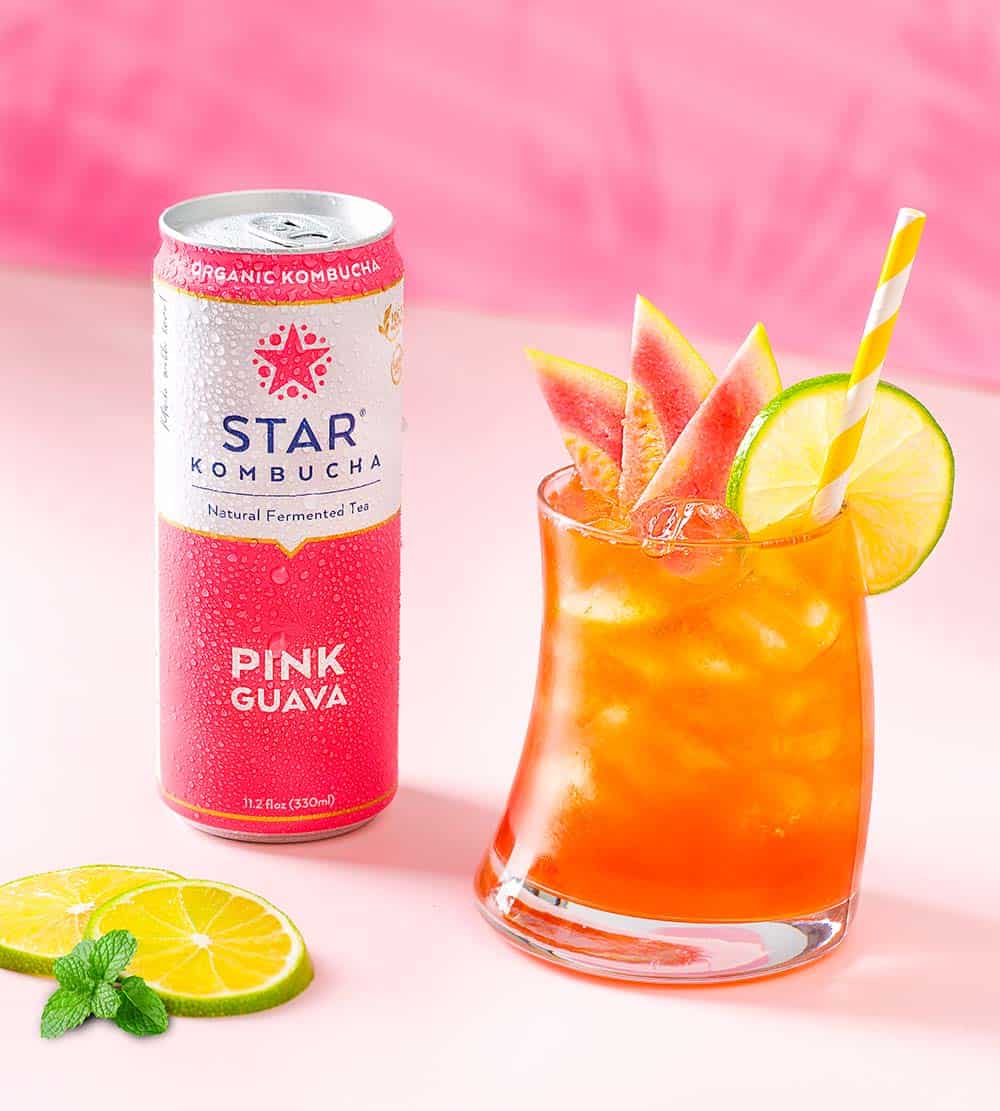 Obviously, Vietnamese people are becoming more and more interested in a healthy lifestyle and actively looking for safe and healthy foods, especially in the context of the current unpredictable epidemic.
Kombucha is a drink that can be made at home. However, in the process of making it at your home, if you don't meet the correct food hygiene and safety conditions, can't properly prepare with the right preparation methods with temperature, good Scoby yeast etc…, It'll be difficult to control the nutritional quality. And this will make homemade Kombucha that can't give you the full nutritional value it should have.


So, you should consider choosing Star Kombucha canned with the right fermentation, natural ingredients & Import Scoby to serve you rich in nutrients. Star Kombucha is used the US standard fermentation process, which has been certified by the FDA.
Star Kombucha is currently being sold at many retail outlets such as supermarket chains Co.opmart, GS25, Annam Gourmet, Aeon Mall… Additionally, customers can buy directly from the company's website and e-commerce platforms.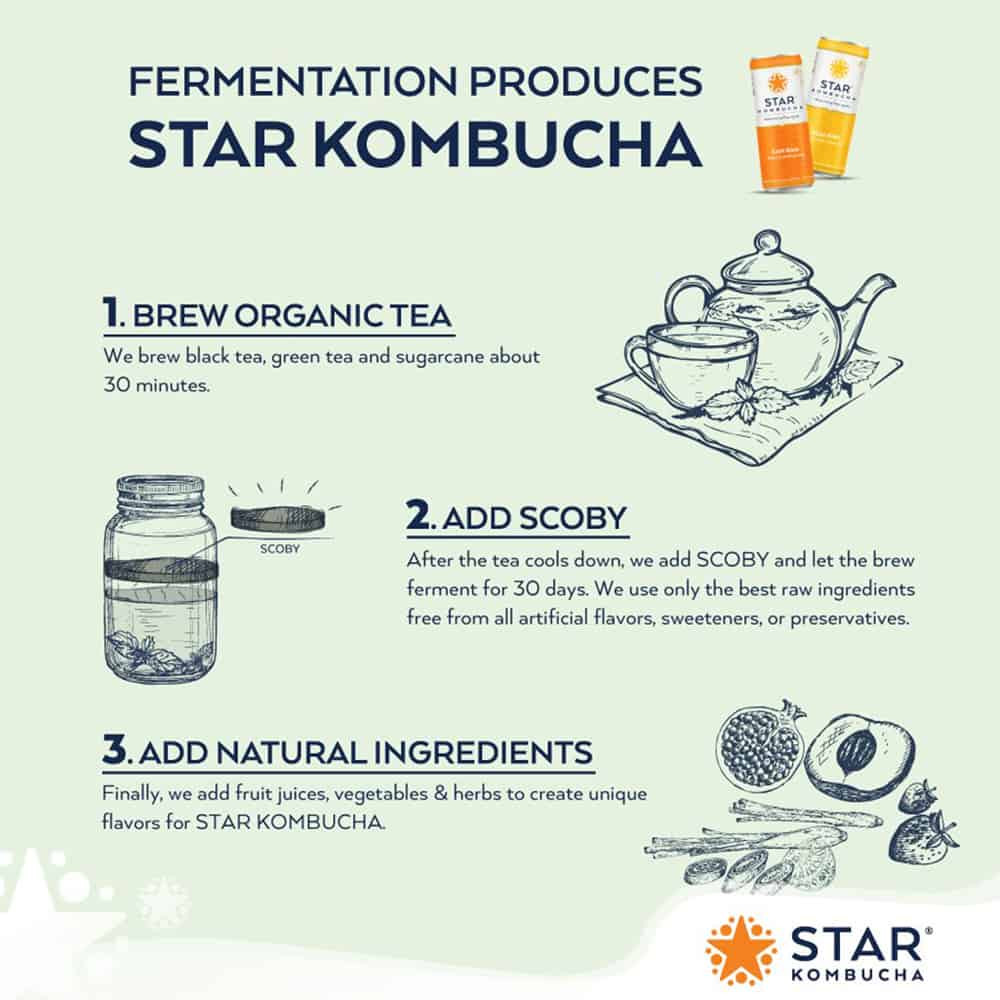 SHARE