Pierre Gagnaire's Cuisine At La Maison 1888 Showcases French Finesse With Vietnamese Influence
· 9 November 2023
·
Dining
Beyond the pristine beaches, nature walks and stunning sunsets, InterContinental Danang offers a one-of-a-kind fine dining experience at La Maison 1888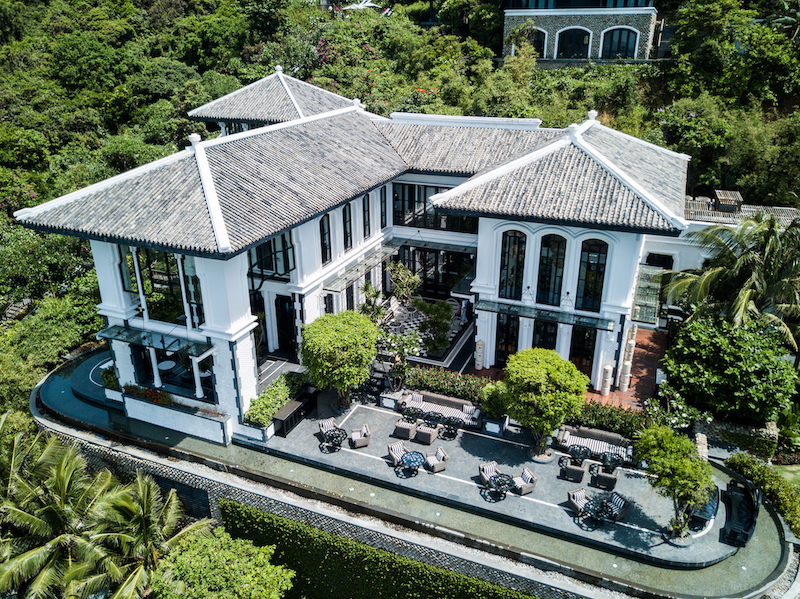 Your memorable dining experience at Intercontinental Danang Sun Peninsula Resort starts when a specially designed funicular transfers you from the top of the mountain to a charming villa flanked by lush greenery. Step off your 'transport' and make your way into the fine dining French restaurant – La Maison 1888. The beautiful light-filled interiors inspired by the French colonial era is designed by prominent American architect Bill Bensley. You are then ushered to your linen-clad table for a grand feast prepared by the brigade of chefs.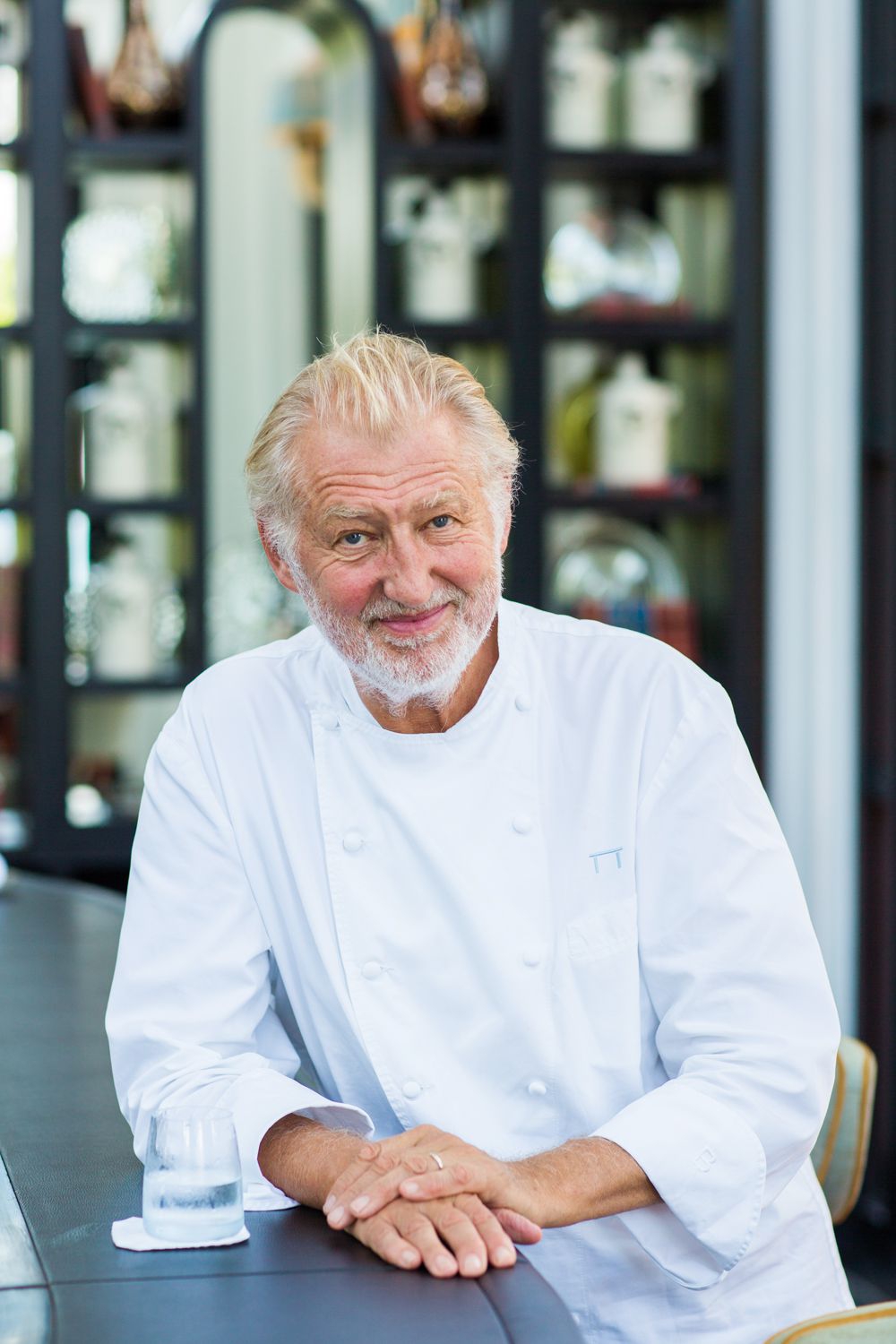 The elegant cuisine here is conceived by world-renowned Chef Pierre Gagnaire and executed by his talented team. "Today my chef (Florian Stein) and I try to source for the finest products including local ingredients such as vegetables from Da Lat. We also use some products from abroad, but it is not always that simple to maintain the quality," says Gagnaire, who was Danang earlier this year.
"Why do we use local ingredients? It is important for cultural reasons and it's a matter of honesty. It is important to create connection with the locals as it is the least that we can do and a way to show respect," adds the culinary heavyweight who runs multiple Michelin-starred establishments worldwide.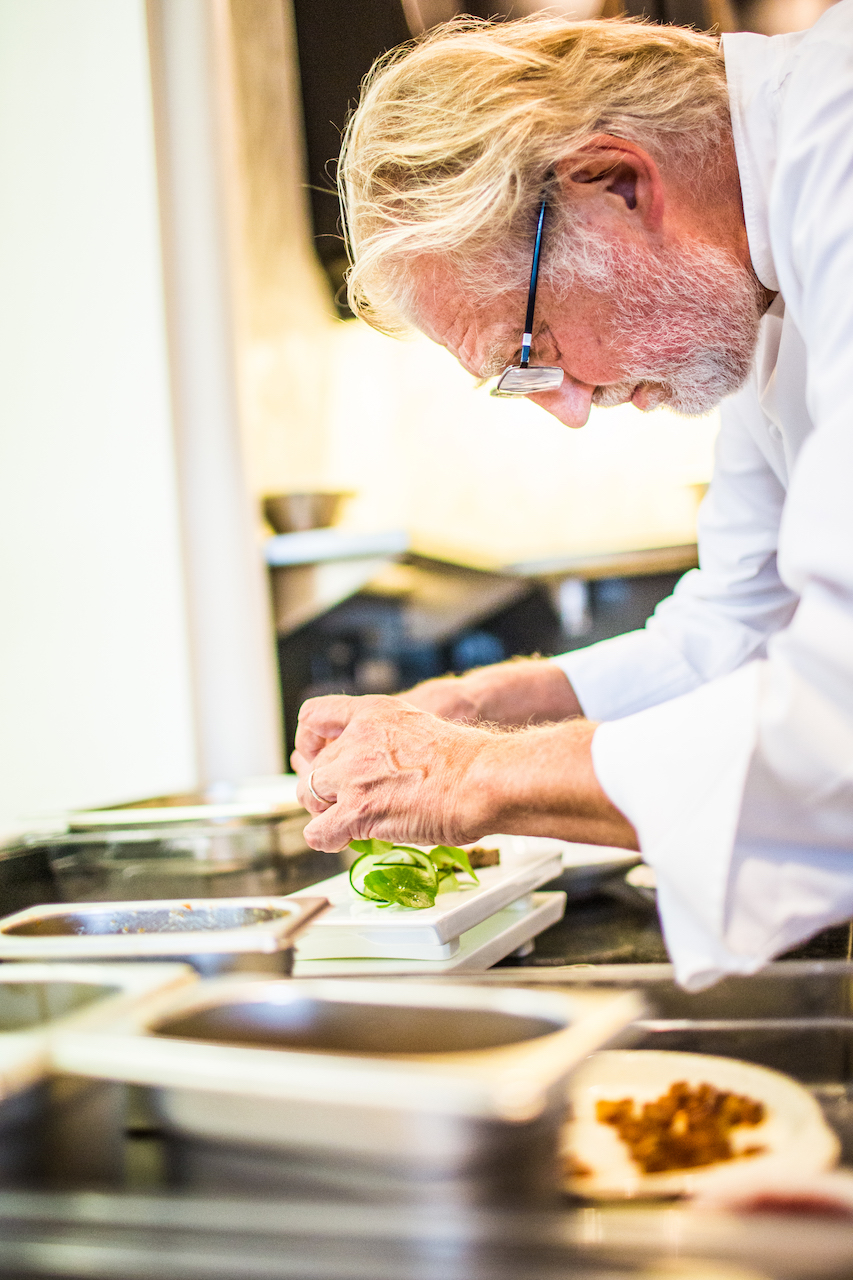 "One of my great memories in Vietnam was 20 years ago, when I met a family who served me mint leaf with a small piece of pork and a little shrimp. I remember the gesture. It was absolutely fantastic," says the chef who recalls experiencing the warmth and love from this local family.
When asked who inspires him, Gagnaire counts the late French chef Alain Chapel as one of his mentors. "His cuisine was really simple and sophisticated at the same time."
When it comes to La Maison 1888's menu, Gagnaire says that the idea was to develop French cuisine with a Vietnamese influence which he describes as "floral and delicate". His culinary team in Danang carefully selects native ingredients such as daily catch from local fishermen, vegetables grown in a monastery, and aromatic spices.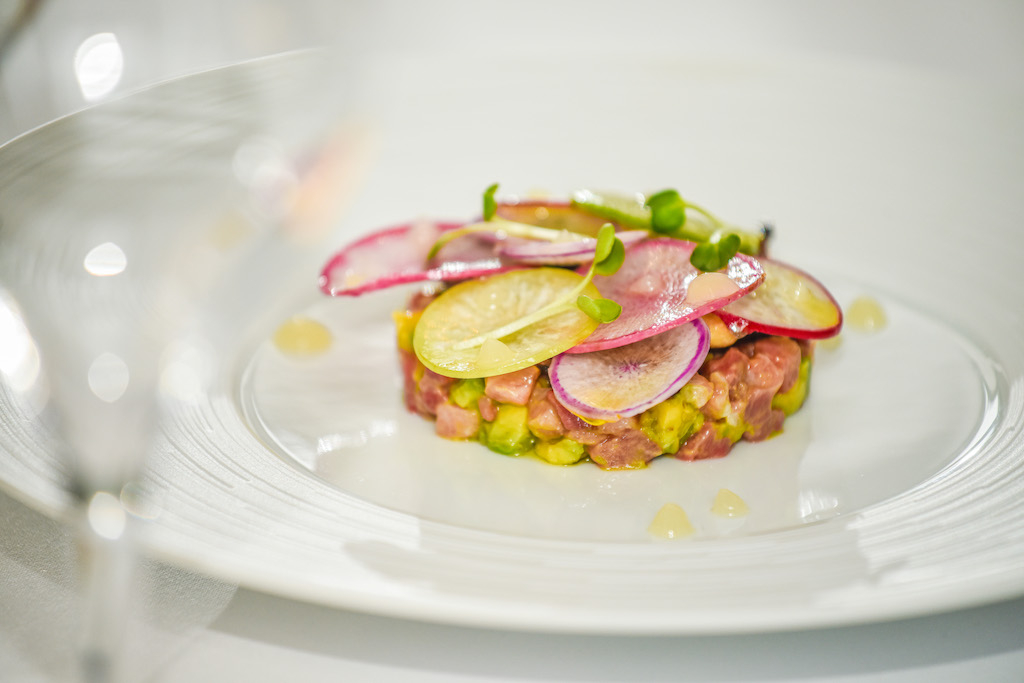 "I play with spices and test a lot of recipes to make sure I find the right amount needed. We can ferment spices, infuse, mix and grate them to discover just how we can use their flavours," points out Gagnaire. Some of the spices he uses include turmeric, black cardamom and black, grey, white and red pepper whose aroma and flavour differ depending on the region they are harvested from.
La Maison 1888's dishes change depending on what's in season. Your tasting menu may kick off with a luxurious appetiser of Oscietra caviar married with sweet potato bavaroise and studded with pickled vegetables from Da Lat. You may expect seafood creations like lobster from Monkey Bay, accompanied by jelly of fresh herbs from Vietnam, spinach galette and citrusy grapefruit. The mains might be a steamed turbot escalope on lemon leaves, brushed with a vintage nuoc-mam caramel. Or a meat course comprising grilled Kagoshima beef striploin lightly smoked with hay, and complemented with onion fondue with fresh green Phu Quoc pepper.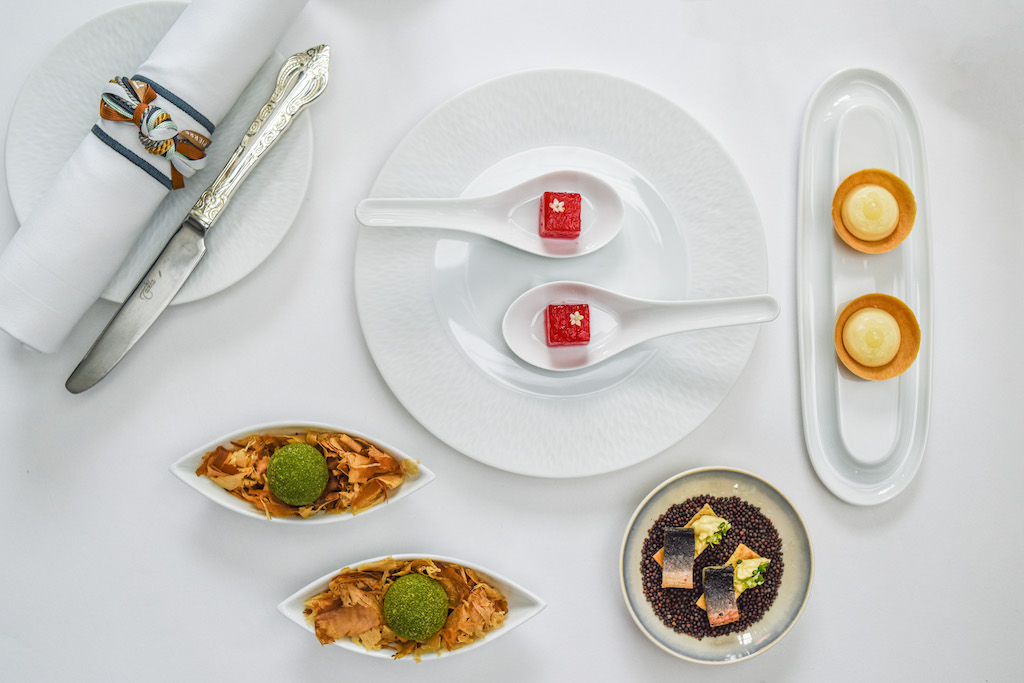 Dinner is complete with refreshing desserts like thinly sliced peach perfumed with verbena, diced yellow mango with Taittinger Champagne Brut granita and some hibiscus. And finally, finish with a range of chocolate pralines specially crafted by the team.
The exquisite food is matched with the finest French wines curated by Jimmy Chang, a top sommelier from Taiwan. Trained in New York, Chang is in charge of one of Vietnam's best wine cellars, filled with more than 1000 bottles. Simply leave the wine pairing in his expert hands.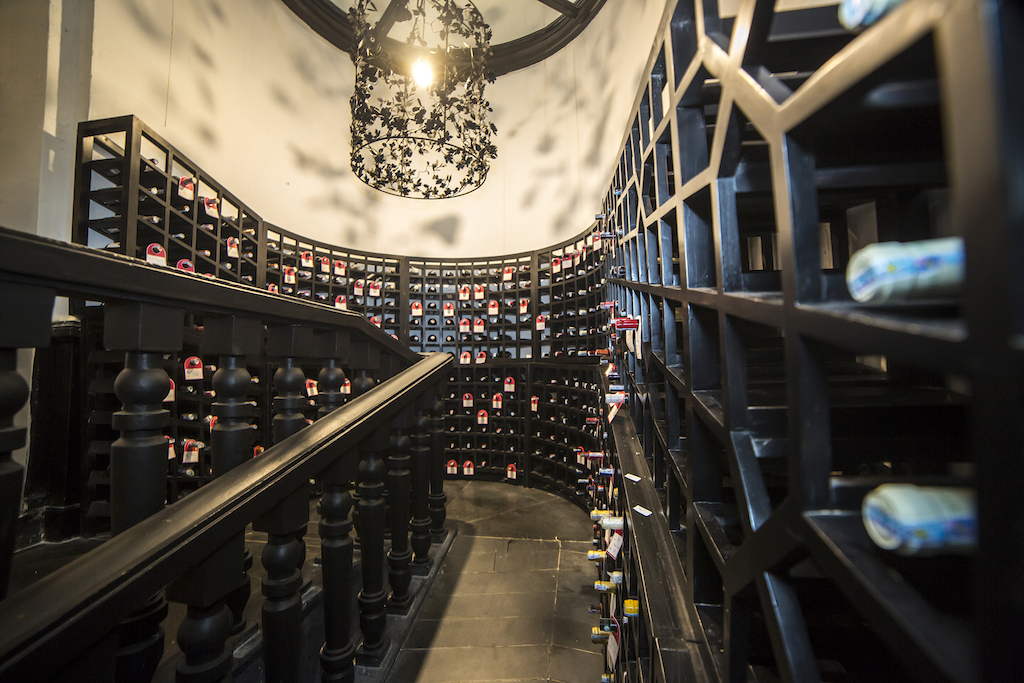 From Danang to Dubai, Gagnaire continues to wow audience with his exquisite cuisine. The secret to his global success? "Obviously the work, but also the sincerity," says the venerable chef, adding that Paul Bocuse had a significant impact on his culinary career. "I think it is pivotal if you want to last. I am present in the culinary scene for more than 40 years; we have three Michelin stars in Paris and London for over 30 years – it means our work has value."
Text by: Amy Van
SHARE