Experience The Freshest Local Seafood At Rosewood Phuket's Ta Khai
· 1 November 2023
·
Dining
Rosewood Phuket presents richly flavoured local fare prepared by Uncle Nun and Aunty Yai and their passionate culinary team.
Going to Ta Khai is akin to being invited to a house party at a fisherman's village. You get to experience gracious hospitality and fabulous food while soaking in the convivial atmosphere. Diners can choose to sit at either the open-air pavilion overlooking the sparkling sea or the glass enclosed dining space, illuminated with the glow of pretty lanterns and candles.
This one-of-a-kind restaurant at Rosewood Phuket is dedicated to local seafood lovingly prepared by Uncle Nun and Aunty Yai (Rotkaew "Nun" and Sangchan "Yai" Suttitummanon). For more than 20 years, the married couple operated the Kook Thai food stall in Trang province (southeast of Krabi). Subsequently, they ran the kitchen at the now defunct Pak Nam Seafood restaurant in Ratsada, just outside Phuket Town. When Rosewood Phuket opened in 2017 (the brand's first Southeast Asian resort) the owners decided to engage the couple to helm the property's authentic Thai seafood restaurant.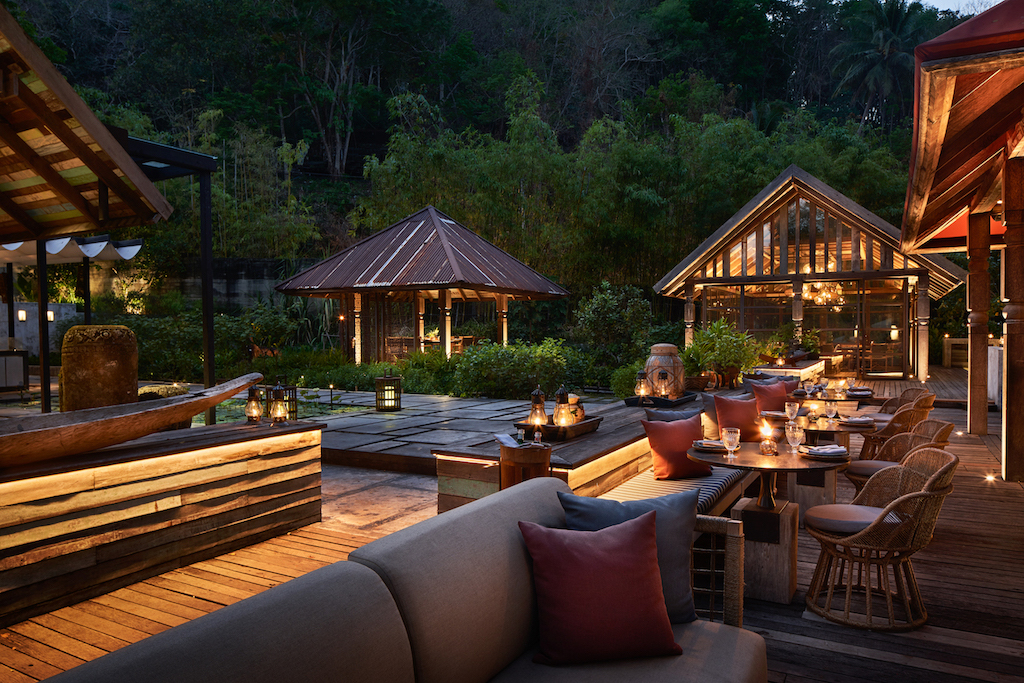 Every night at Ta Khai's open kitchen, you will see Aunty Yai rustling up a range of curries and Uncle Nun firing the wok nearby. Whether it's a simple omelette, stir-fried vegetables, or spicy crustacean – everything is prepared with much passion and dedication. The affable couple who oversees the culinary operations here are always offering a warm smile to guests.
Right in the heart of the kitchen is a mini pool filled with the freshest ocean catch from seabass, grouper and snapper to Phuket lobster and crab. Depending on your orders, Nun will harvest the seafood, clean it on the spot, and prepare it a la minute.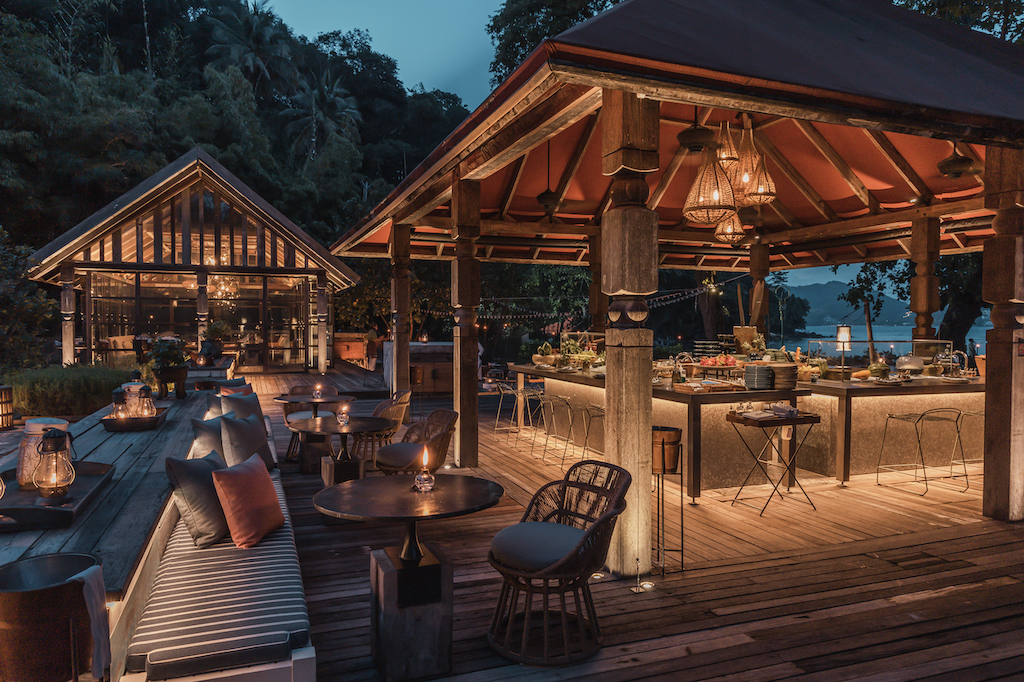 Nearby is another sala (open pavilion) whose dedicated cooks roll out an assortment of desserts like classic mango sticky rice – probably the best in this part of Thailand. The adjacent bar serves cocktails using Thai herbs and spices. For pre-dinner drinks, order the Galangal Negroni, Thai Rum Old Fashioned made with Chalong Bay rum, or the refreshing Mol Sa Nae concoction using gin, rosella lychee and holy basil.
On top of Ta Khai's authentic flavours, you know that the food is meticulously sourced as the menu even lists names of the local farms and purveyors that supply meat, seafood, vegetables and rice. This is thanks to 'Rosewood's Partners in Provenance' commitment which is 'born out of respect for local farmers, indigenous agriculture producers, and a dedication to the highest quality foods'.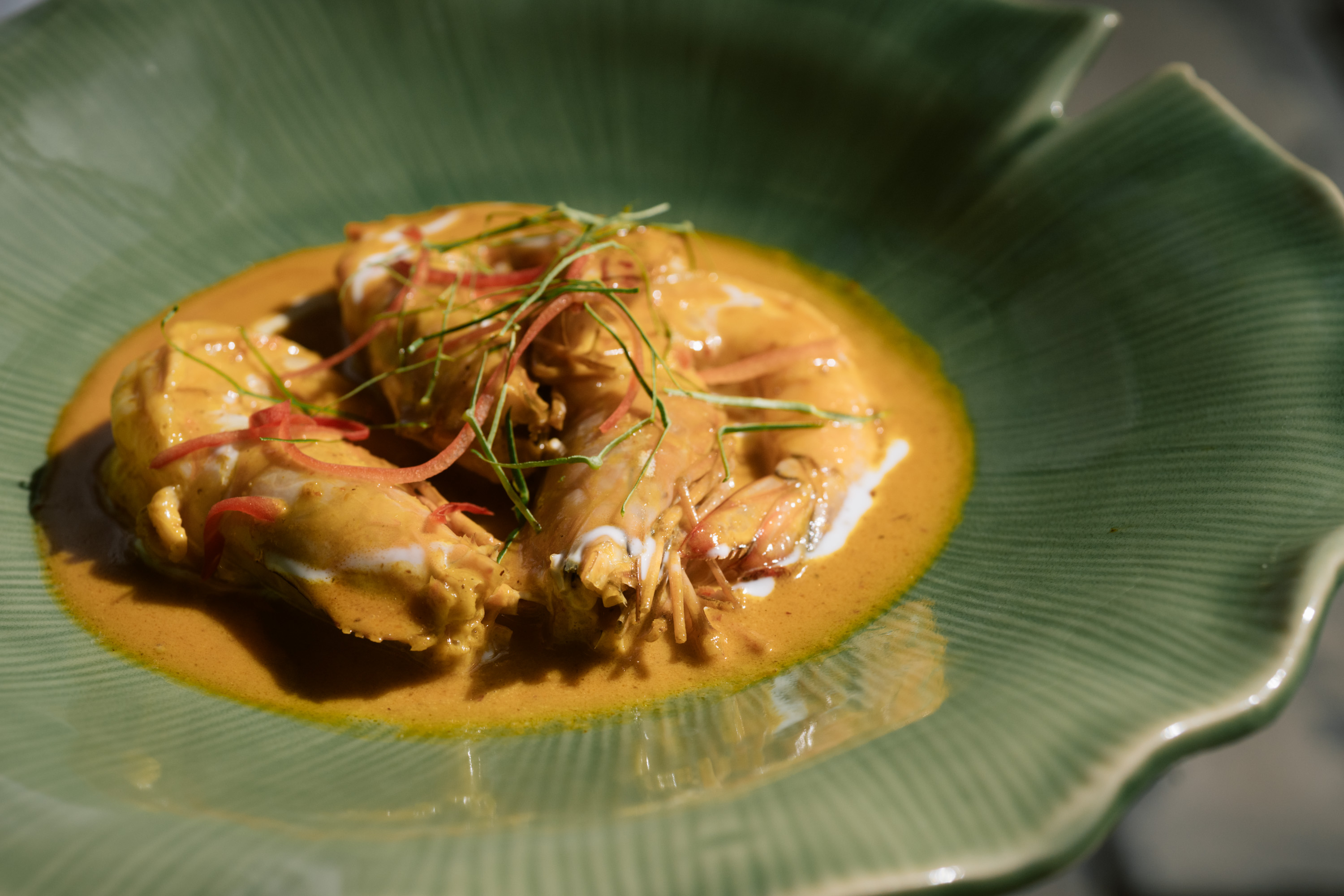 For your meal, savour authentic southern Thai recipes under the "Uncle Nun and Aunt Yai Favorites" section. One of the signatures is the yellow curry crab (gaeng poo). The dish uses a curry paste whose recipe has evolved over the couple's years together – largely guided by the tastebuds of a local community and feedback from patrons at their previous food stall in Trang. The couple also sources locally grown fresh turmeric and wild betel leaves to balance the richness of the coconut milk.
Besides the a la carte dishes, there's a sharing set menu with a choice of six or eight dishes. Think: golden deep-fried prawn cakes, fresh spring rolls, and spicy- sour tom yum talay with Andaman seafood and Thai herbs. The menu also includes more uncommon dishes like stir-fired native melinjo leaves with egg and dried shrimps; moo hong or tender soy braised pork with black pepper and garlic; and crunchy fiddlehead fern salad scattered with shrimps, minced pork and chilli and lime dressing. Every dish is perfectly balanced and moreish.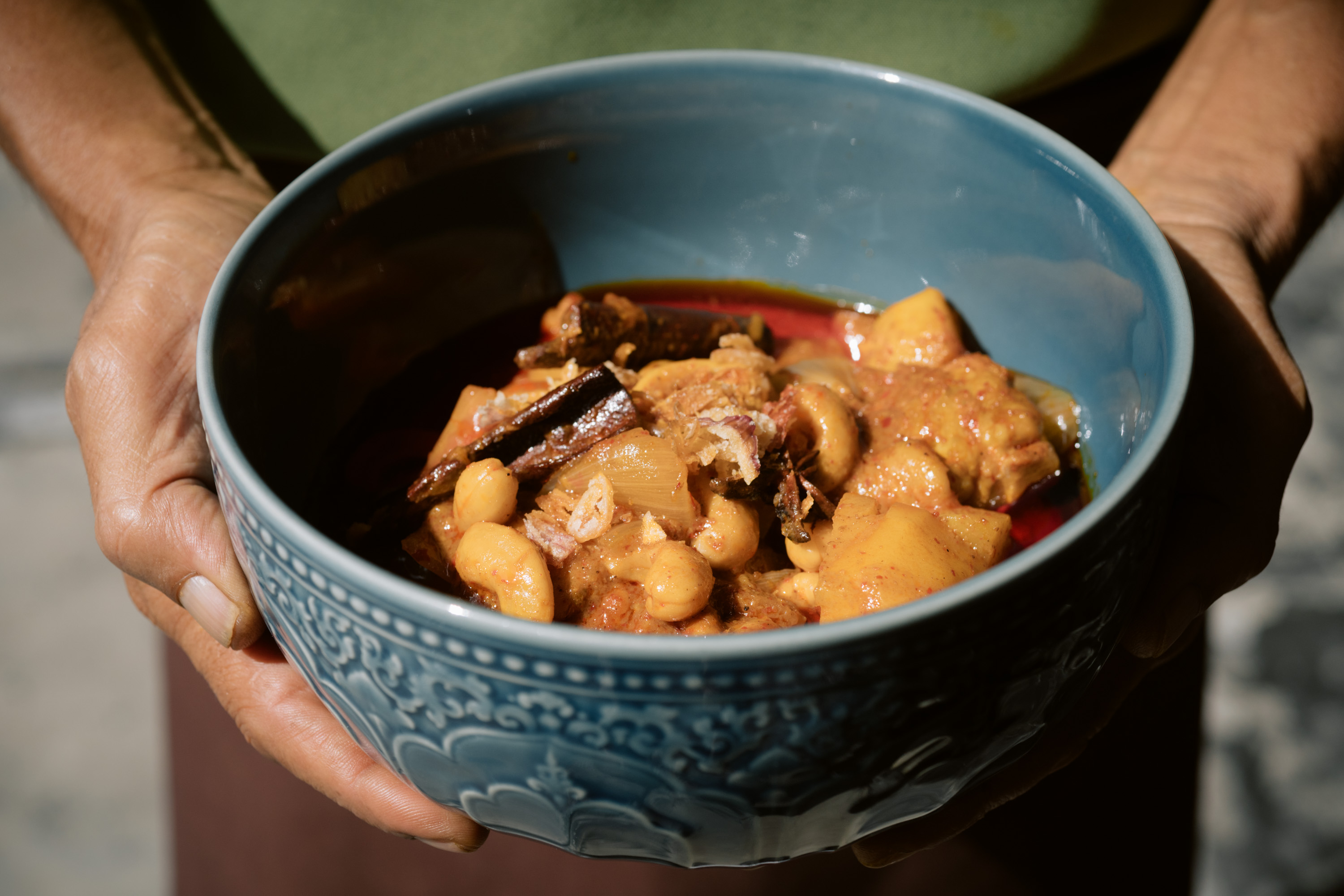 "The secret of the most successful Thai cuisine is in the freshness of the ingredients, as well as finding the right balance of herbs and spices so that no element overpowers the other," says Uncle Nun who comes over to greet guests and offers coconut ice cream at the end your authentic repast. If the night is still young, hop onto the resort's buggy and make your way to Mai, the sophisticated poolside bar for more cocktails and chill-out music.
Text: Amy Van
SHARE