A gastronomic high: Michelin-starred dining on the ski slopes of Andermatt, Switzerland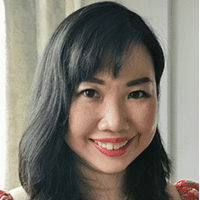 · 9 February 2023
·
Dining
Go beyond cheese, fondue and chocolates
Andermatt is a place filled with superlatives. It is the largest ski region in central Switzerland with one of the longest ski seasons (usually from late October to May). Five-star hotel The Chedi Andermatt has the world's largest hotel collection of fine cigars and the country's longest indoor hotel pool.
It's also where you'll find the highest Japanese restaurant in Europe, and the most extensive sake menu in Switzerland.
But let's start from the ground first – or rather, at 1,440 metres above sea level in what was once a sleepy mountain village. Since 2009, Andermatt – located in the Uri canton about a 90-minute drive from Zurich – has been undergoing $2 billion worth of luxury development projects by real estate developer Andermatt Swiss Alps. Apartment buildings, four-and five-star hotels, chalets and shops are being built in the village to fulfil the ambitious goal of being a "prime Alpine destination".
And it is certainly on its way there. It is Switzerland's only region open to foreign investors without any restrictions, and is already an attractive investment for holiday rentals and homes. For avid sports enthusiasts, especially skiers and snowboarders, there are over 120 kilometres of slopes and 22 ski lifts that cater to every level. In summer, visitors can tee off at Andermatt's 18-hole golf course or go hiking or cycling on its well-developed network of trails. The 650-seat Andermatt Concert Hall offers year-round events and entertainment for all.
Top tables
With fresh air, dramatic mountain views and outdoor activities at your doorstep, what's left to complete your holiday is a memorable dining experience. Turns out, there is no lack of options as I found out during my three-day trip there. Despite being in the middle of the Swiss Alps, one can enjoy a range of cuisines, be it at a fine-dining restaurant at the top of the mountain or a casual cafe in the village.
For a culinary high, take the gondola lift called the Gütsch-Express to the topmost station at 2,300 metres above sea level (those who are afraid of heights, beware). It is here where bold architecture meets beautiful scenery, alongside some of the finest Asian and Western cuisines. Housed in a modern timber and stone building are two Michelin-starred dining destinations – The Japanese by The Chedi Andermatt and Restaurant Gütsch by Markus Neff.
"Lunch with a view" took a whole new meaning at The Japanese as I gazed upon glorious views of the Gotthard Pass, Oberalp Pass and Urseren Valley below while enjoying my meal, an outstanding menu of sushi, sashimi, tempura and omakase kaiseki dishes presented by award-winning chef Dietmar Sawyere and his team.
My favourite was Scallop Sashimi, which happened to be one of the restaurant's signature dishes – they were sweet and nicely balanced with Kristal caviar and shiso beurre blanc. Other highlights were the Black Cod marinated in yuzu-miso sauce and Wagyu Tartare with potato espuna.
Europe's highest Japanese restaurant certainly delivered, but not without its challenges. Sawyere, who also runs The Japanese at The Chedi Andermatt, pointed out that water boils at a lower temperature at around 93°C above 2,000 metres. This means that cooking rice, for example, is more difficult at this higher elevation than it is in the village. They had to adapt, such as soaking the rice for longer before cooking it. Logistics can be an issue, too. "Being on top of a mountain, we have to bring everything up in the lift, and we have to take all our rubbish down again. And if you forget something, it's not so easy to get it up here," he says.
Over at Restaurant Gütsch by Markus Neff, expect homemade cuisine made from scratch and with fresh local products, from handmade pasta dishes to bread. The dishes are inspired by French haute cuisine but with regional influences. Creations are simple and use everything that the mountains and the valley have to offer, particularly regional and Swiss products. Both restaurants offer indoor and outdoor seating – the latter being the perfect spot for drinks during summertime.
Comfort and class
More casual dining can be found on the lower slopes at Nätschen in the middle of the ski area. Restaurants like NätschenArena and Alp-Hittä Nätschen offer affordable foods such as self-service grills, salads and side dishes.
The latter was a delightful place to hang out after spending time on the slopes. Pizzas and pastas were comforting dishes although I was not so sure about the homemade applesauce that came with the macaroni and cheese. However the Alp-Hittä-Älplermagronen is a classic mountain recipe which seemed to be quite popular amongst guests while I was there.
For elevated dining on the ground, The Chedi Andermatt has many options, including one-Michelin-starred The Japanese (only open for dinner), The Restaurant and The Wine Library. The hotel is located in the centre of the village, between the historical part of town where centuries-old houses stand, and the new development Andermatt Reuss where construction is furiously underway.
The Restaurant is where the main dining happens. There are four open studio kitchens and a cheese cellar where more than 40 types of local and unique cheeses are housed in five-metre-high glass walls. The menu showcases both Asian and European influences – anyone missing Asian food will be pleasantly surprised to find familiar favourites like Char Kway Teow, Phad Thai and Chicken Biryani. I did not choose them for my dinner, but was still satisfied with my choice, Swiss Duck Breast with pumpkin and potato blini.
The Japanese, which was also awarded 17 Gault Millau points, offers an intimate experience with five- to ten-course Kaiseki menus. Don't forget to check out the sake menu — it is the most extensive in all of Switzerland.
A five-minute walk away is the four-star Radisson Blu Hotel Reussen. Head to Restaurant Spun for a mix of modern and traditional dishes with a distinct focus on local and regional specialties. Swiss cuisine using market-fresh ingredients from the surrounding regions are the highlight here.
Another noteworthy mention is Biselli, located just opposite the hotel. This restaurant, cafe and bar is where diners can have a hearty breakfast in the morning, enjoy a relaxed lunch, and a casual dinner in the evening. Drop by for its cakes and bakes, including handmade traditional bread from the bakery.
Finally, cap off your culinary journey on board the après-ski train. Operated by Matterhorn-Gotthard-Bahn, the converted carriage with a bar and lounge area provides a wonderful boozy trip from Andermatt to Disentis and back. Relax and sip on after-ski aperitifs, cocktails and nibbles as it travels through the Oberalp Pass for a panoramic view of the Swiss Alps.
For more information, visit www.andermatt-swissalps.ch/en.
SHARE