Destination Delicious: Discover Southeast Asia's hottest restaurants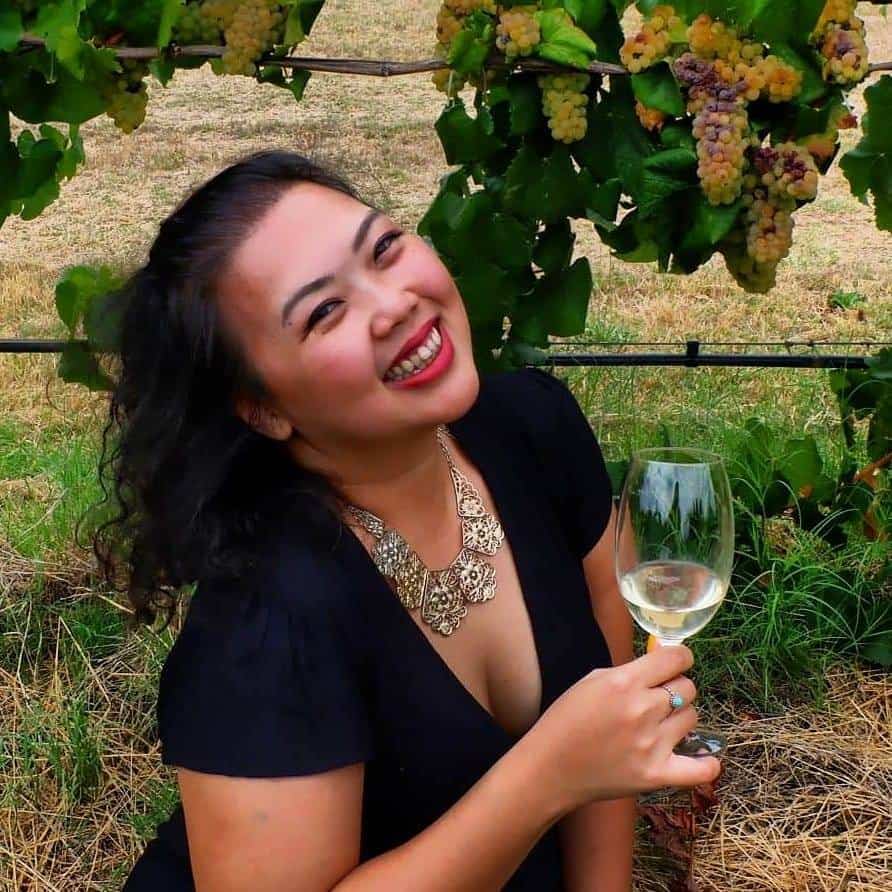 · 6 February 2023
·
Dining
epicure explores some of the hottest restaurants across Southeast Asia's biggest cities, with recommendations from top local foodies.
JAKARTA
"The interesting thing about Jakarta's current dining scene is the sky-rocketing restaurant openings. It shows how eating out is still the most favourable way for socialising in the city. The wave of new culinary young talents coming back from overseas during pandemic also contributing to its flourish. I find the collaboration between different types of culinary establishments highly interesting. Who would have thought that an online sandwich shop could collaborate with one of the city's award-winning Indonesian restaurants?" Kevindra Soemantri, food writer
KEVINDRA'S TOP PICKS
"It sets a new standard for fine-casual dining experience in Jakarta. From amuse-bouche to dessert, the tasting menu is impeccably orchestrated by chef Hans Christian and pastry chef Ardika D. Tjandra. Led by the seasoned restaurateur Budi Cahyadi, expect heartfelt and attentive service throughout the meal".
"It is an admirable move to opened the first fine-dining restaurant in Kelapa Gading, North Jakarta. The district is predominantly known for its myriad of casual, home-cooked style local eateries. Every dish at Elise stands out for its clever combination of classic French technique and Indonesian flavour".
"Helmed by chef Arief Tonggeng, Jowa is a new Korean-American dining destination in South Jakarta. With its sleek and chic ambience, it marries comfort food with vibrant Korean flair, a homage to LA's Koreatown."
EPICURE'S TOP PICKS
Contemporary Indonesian cuisine is the highlight of this versatile dining, drinking and entertainment venue. Led by head chef Harum Indra, find progressive take on classic Indonesian regional dishes such as Steak Saus Rendang, Tuna Asem Udeng, and Bobor Jamur Asap. Sneak in a glass of Batavia – a whisky and mangosteen tipple – as nightcap at the verdant al fresco garden. Meetings can be had at one of its private rooms, Old Fashioned can be sipped at the Whiskey Bar, and meals savoured at its high-ceilinged main dining room.
Since 2019, MDA Restaurants group has successfully introduced fickle Jakartans to the art of dry-aged steaks at Aged + Butchered, Mediterranean flavours through Animale, and an elevated Mexican-Peruvian cuisine at Carbón. With Wabi-Sabi, executive chef Andri Dionysius presents his brazen take of Japanese cuisine in an urban zen garden setting. Opt for the omakase menu, made of signature dishes, nigiri sushi and off-the-menu creations. Duck Duck Foie (duck egg and foie gras chawanmushi, seared foie gras, duck breast, and truffle sauce), Kakubin Suntory Whisky-flamed Karubi Wagyu beef short rib with wasabi pepper sauce, and Saikyo miso-marinated halibut with smoky soubise sauce are just three of the highlights.
BANGKOK
"Private chef's tables and casual dining have replaced initial desires for "traditional" fine dining experience. After surviving the pandemic, many chefs and restaurateurs have come to realise that they just want to get back to cooking and want people to simply come and enjoy their food again. The fickleness of diners can be tiresome yet it does create a competitiveness which raises the standards of dining in Bangkok. We've also come to witness the camaraderie and support for each other within the industry and hoping it stays that way." Samantha Proyrungtong, F&B consultant and co-founder of VIVIN Grocery
SAMANTHA'S TOP PICKS
Burapa Eastern Thai Cuisine & Bar By Sri Trat
"Beautifully modelled after an Orient Express carriage train, this restaurant is owned by a family who introduces Bangkokians to Eastern Thai cuisine. It has long been misunderstood or largely ignored by the locals. Forget Pad Thai when you come here."
"It started off as a secret dining club during the strict restrictions, a safe haven for those in-the-know. Serving uplifting Thai comfort food, Pikun "Kate" Wangsantia is the legendary host of this intimate space where you get to meet people and share food. Look for the hidden door above a noodle shop."
"Run by chef Christian Martena and wife, Clara Del Corso-Martena, it hits all the right notes for a luxurious night out with zero pretension. Serving modern Italian cuisine, it regularly introduces seasonal menus so no visit is the same. Give its five- or seven-course regions degustation menu a try."
EPICURE'S TOP PICKS
Chef Pitchaya "Pam" Utarntha is the mastermind behind this Thai-Chinese cuisine restaurant that took Bangkok by storm. Since opening its door early this year, it has won awards and hearts of discerning foodies with its 20-course tasting menu. The chef's carefully restored 120-year-old, five-level family shophouse with its own fermentation room and rooftop bar is a flavourful love letter to Bangkok's Chinatown.
Located on the 76th floor, Ojo is the crown jewel of The Standard, Bangkok Mahanakhon. The pink and gold colour scheme of its interior is a feast for the eyes while its elevated Mexican fare is a fiesta on the palate. Helmed by chef Francisco 'Paco' Ruano – whose Restaurante Alcade in Guadalajara is ranked 32 in 2021 Latin America's 50 Best Restaurants – guests can find creative twists on regional Mexican cuisine meets surprising Thai flair. After all, both cultures love chillies, especially on dishes like Birria (slow-cooked rib short ribs) and Pollo & Pipian (chicken with green mole).
MANILA
"The megacity had one of the longest and most stringent lockdowns in the world. So, as soon as restrictions were lifted, the city immediately not only sprung to life but harnessed creativity in surmounting levels. The new concepts that have opened up are mostly and proudly homegrown. We have certainly come a long way from the old (mis)belief that "anything imported was better" mindset. The current dining scene showcase the deep passion and creativity of working with local food producer as well as the excitement to showcase aspects of Filipino culture and history through food and beverage offerings." Cheryl Tiu, journalist, F&B consultant and World's 50 Best Restaurants and Bars TasteHunter
CHERYL'S TOP PICKS
"As the Philippine'ssole new entry on the 50 Best Discovery's 2021 list, Helm by British-Filipino chef Josh Boutwood is both creative and technical. His tasting menus can range from monochromatic colour blocks (where each colour corresponds to a dish) to Ferdinand Magellan's journey to the country (where every course marks each of the countries the Portuguese explorer stopped at from Spain to the Philippines)".
"This restaurant in Quezon City has created a delicious narration of the Philippines' bounty and heritage. One of their standout courses is LuzViMinda, named after Luzon, Visayas and Mindanao – the three main island groups in the Philippines. They are also featured in the Asia's 50 Best Restaurants' Essence of Asia collection."
"The neo-bistro by French-Filipino chef Stephan Duhesme and his wife, Colombian-born Karen Urriago Ramos spotlights Filipino cuisine, culture and produce through six approachable and memorable courses".
EPICURE'S TOP PICKS
Awarded the Best Restaurant in the Philippines by Asia's 50 Best Restaurants in 2019 and 2021, the restaurant spotlights the terroir of the archipelago through locally sourced ingredients. Since opening its door six years ago, Chef Jordy Navarra and team are staunchly going strong with their playful eight-course tasting menu. From Tortang Talong with the nostalgic "Banana Catsup" to Porksilog made of black pig, sinigang and ensaladang labanos, the familiar meets the magical here.
Driven by chef Bruce Ricketts, the creative omakase serves compelling Japanese fusion menu. Guests sit at the counter, facing an open kitchen where the action takes place. Expect lively and punchy flavour in place of Japanese cuisine common restraint. Signatures include Tamago Tart (egg custard, egg yolk jam and ikura on seaweed tart) and Foie, a cured foie gras with guava puree, pineapple and coconut cookie.
KUALA LUMPUR
"Here, omakase dining has swept the market with many guests craving for more intimate and tailored experiences. On the other hand, bubbly brunches are also back! Big-name Champagnes is free-flowing to accompany both huge hotel buffets and also more gourmet, table-service menus. We've seen increased collaboration since the pandemic started. Four-hand dinners, guest shifts and kitchen takeovers keep things exciting for diners. Partnerships with other kitchen crews, suppliers and artisans have also increased tremendously within Malaysia as well as overseas." Monica Tindall, editor of The Yum List
MONICA'S TOP PICKS
"The restaurant brings elevated Mediterranean cuisine to a chic, casual setting. Chef Ignasi Prats, a Barcelona-native, is a master of plating, turning time-honoured tapas into works of art."
"Run by same team behind Beta and Skillet, Burnt & Co. has an open-flame kitchen surrounded by 13 stools. This makes for front-seat views of the culinary action and a chance to interact with the chefs. Everything on the menu benefits from charcoal or the wood fire, giving smoky notes and an addictive char to the dishes."
"The young team at Playte, led by chef Brendon Chen, offers a well-crafted and compact menu of contemporary cuisine. Guests will appreciate the precision and competence that goes into every dish, as well as prices that don't leave their wallets empty."
EPICURE'S TOP PICKS
Cilantro Restaurant & Wine Bar
From Capellini with Mentaiko and Sakura Ebi to Lobster Pot au Feu, chef Takashi Kimura has won many hearts with his take on European classics and Japanese minimalism. With more than 20 years of experience working with famous names in French fine dining, the menu celebrates seasonality and flown-in premium ingredients. It currently ranked 93th on 2022 Asia's 50 Best Restaurants extended list.
Phenomenal is the word to describe this 30-seater omakase-inspired restaurant's rise to fame. Within one year since its opening, chef-owners Lee Zhe Xi and Soh Yong Zhi's restaurant has been recognised as 2022 Asia's 50 Best Restaurants' One to Watch Award. It serves elevated classic home-cooked Malaysian dishes in five-course or eight-course evolving tasting menu.
"Destination Delicious" first appeared in the October/November 2022 print edition of epicure.
SHARE