A world of flavours: Restaurants and delis to visit in February 2023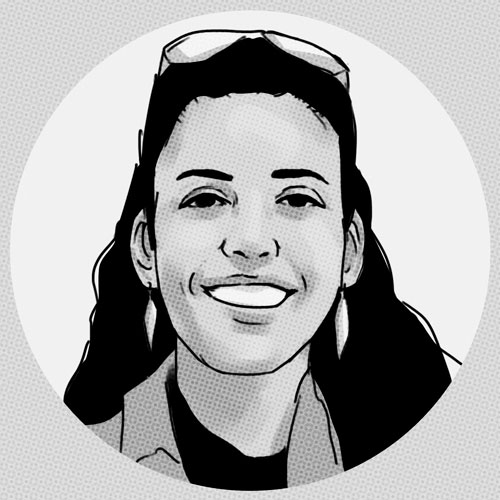 · 31 January 2023
·
Dining
Here's a round-up of must-try restaurants that opened late last year that you shouldn't miss, plus one new one that's slated to open in the coming weeks
Somehow it's almost the end of January 2023 already, and time is just zipping by! We bring you a round-up of must-try restaurants that opened late last year that you shouldn't miss, plus one new one that's slated to open in the coming weeks.
Cenzo
Mod-Australian is how Chef Drew Nocente describes his latest restaurant, Cenzo that opened in November 2022. Nocente is most famously known for his nose-to-tail, minimal waste cooking ethos at the now-defunct Salted & Hung, which he shuttered last year after six years. Now, Cenzo embodies his passion of casual but elevated dishes, that tap into his Italian heritage while giving them a touch of modern Australian vibes.
Naming the restaurant Cenzo wasn't a random choice. In fact, the name Cenzo is a tribute to not only the word Vincenzo (which translates to "conqueror" in Italian), but also to Vincenzo, Nocente's father. Having grown up on their family farm in Queensland, Australia, it was his father who instilled in him a deep respect for produce and farmers, thank to his hands-on approach and way of conscious farm-to-market cooking with minimal waste. Nocente also regards his father as the master of charcuterie, an art that he still practices himself till today.
Cenzo is located on the first floor of a renovated heritage shophouse in Club Street, flanking natural wooden wall slats and natural light filtering through the central skylight, complete with a feature mosaic wall that boasts different hues of blues to represent the twin landscape of Italian and Australian sea coasts.
There's not much one won't like at Cenzo. Those who know Nocente's cooking style and ethos will recognise the construction of his dishes as he champions minimal wastage. For example, his new signature dish of raw blue prawns, fermented prawn oil and wakame seaweed (his interpretation of the classic Tuna Crudo with an Asian twist) is accompanied by fried prawn heads and sourdough – so nothing goes to waste. "I'm still very happy to educate diners on no-waste cooking as I did at Salted & Hung, but this time, I'm not forcing it," says the chef with a smile.
We especially liked the Scallop Tartare, not only for its stunning visual appeal but also for its perfect balance of flavours and textures. Nocente makes fresh pasta everyday, offering a different shape for every variation such as the classic Caserecci for his classic Cacio e Pepe, and the Bucatini with spanner crab and smoked trout roe.
His popular Porchetta from Salted & Hung makes a comeback at Cenzo. The quick-aged pork belly is generously slathered with an Italian spice and herb marinade, and tightly rolled and slow-roasted for three hours to produce that crispy crackling. It is served with homemade salsa and fresh celeriac slaw.
For dessert, Drew's Tiramisu is his deconstructed take on traditional tiramisu, with smooth mascarpone mousse atop a chocolate sable, hazelnut praline and coffee caramel accompanied by house-churned Bailey's ice cream.
Cenzo is at 81 Club Street, Singapore 069449. Tel: 9155 8374
Fleurette
Fleurette is a totally unexpected and hidden fine-dining gem along Rangoon Road. The restaurant is helmed by the young but very talented 28-year-old chef Tariq Helou who brings his Japanese, Chinese-Singaporean and Lebanese background to the table. Each of his dishes tells a story of an ingredient, person or place while showcasing the best seasonal produce.
For instance, when they are in season, Japanese abalones are stewed in sake, and the resulting liquor is used to saturate tender strands of mung bean vermicelli. In summer and winter, bonito is lightly seared with a glowing coal, its natural flavours complemented with bell pepper ponzu, chilli oil and fresh leeks.
Helou's signature touch is undoubtedly the Hassun, an elaborate tray of exquisite, seasonal starters such as Aori Ika (reef squid) in a yuzu vinaigrette; Grilled Anago on toasted brioche; Caviar Doughnuts; Cured Iwashi (sardines) on tapioca crisps; and his famous Foie Gras Monaka. The latter is an elevated twist on the traditional Japanese snack, featuring a sublime nugget of foie gras cured in miso for two weeks, sandwiched between crisp wafers and laced with housemade vanilla, Riesling apricot compote, and a touch of Riesling jam.
Other signature dishes include Cold Ebi Somen (which has been on Chef Tariq's menu since he co-founded the popular Division Supper Club in Singapore in 2019). It features chilled dashi-dressed somen topped with botan ebi and anointed with prawn oil. "It's my personal take on Singaporean prawn mee," says the chef.
Every meal at Fleurette ends with fresh-from-the-oven madeleines laced with Tahitian vanilla honey, served with vanilla ice cream and drizzled with Spanish EVOO and flakes of snow salt.
Amost every plate, bowl and vessel used for service in Fleurette has been meticulously sourced by the young chef and custom-made to his specifications, including the donabe clay pots to cook his rice dishes. For example, diners can look forward to choosing their knife for the beef course from a set of handmade knives by French cutler Roland Lannier. They are presented in a wooden knife box made specially for Fleurette by Alvan Koh of Singapore-based Mokko Wood Studio.
Fleurette is at 204 Rangoon Road, Singapore 218451. Tel: 8725 8218
Alkove
Executive chef Haikal Johari of one-Michelin-starred Alma by Juan Amador fame has opened up his French-inspired bistro fare in Kovan, bringing casual, unpretentious French-inspired fare to the heartlands.
Alkove is Johari's first foray into the casual dining scene, and the menu offers familiar savoury and sweet French favourites, inspired by his background in French cuisine and experience at lauded restaurants such as Joël Robuchon and Les Amis, while being influenced by his heritage and local flavours.
The inviting, cosy bistro is decked with splashes of yellow, blue and terracotta, flanked by large alcove windows for that informal, sunny vibe. Start the morning with freshly baked breads and viennoiseries baked with fine French and Canadian flour, such as the specially created almond-coconut croissant and cardamom kouign-amann.
For his brunch plates. the chef uses only Singapore-farmed Japanese free-range eggs to create French classics such as creamy scrambled eggs or œufs à la coque (think panko-crusted, fried soft-boiled eggs atop ciabatta and Bayonne ham, slathered with a hollandaise sauce to finish). A fun brunch selection are the tartines, including the Mushroom Ragu (morel mushrooms, shiitake and maitake) layered with fresh burrata and smoked ham on ciabatta; the Smoked Duck on sourdough, accompanied by brie and foie gras pâté; and the Croque Monsieur with Bayonne ham sandwiched between two slices of brioche, bechamel and melted Comte cheese.
Come lunchtime, neo-Parisian French classics such as French Onion Gratinée and Salade Landaise are must-tries, with the former using the classic recipe of French Onion Soup but elevated with a touch of miso for an additional kick of umami. For larger plates, don't miss choices such as Chicken Vin Blanc or Wagyu Onglet Steak Frites.
Finally, dessert at Alkove is an all-day affair, thanks to their variety of freshly baked cakes and mignardises (bite-sized desserts). Must-tries include Gula Melaka Canelés that are baked fresh twice daily using traditional French techniques; Yuzu Madeleines; and the very chocolaty mini-70% Gateaux. For more traditional French desserts, popular choices include the îles flottantes and Pain Perdu with bananas and caramel sauce.
Alkove is at 2 Kovan Road, Simon Plaza, #01-10, Singapore 548008. Tel: 6858 5729
Dooda
Brought to you by the good folk behind the Siri House, Dooda is a brand new series of five deluxe Gourmet Rolls, featuring buttered brioche buns stuffed with luxe fillings. "Available only for delivery and self-collection, Dooda's Rolls proudly share the same DNA, quality and care of our Siri House comfort fare, sandwiched between buttered brioche. We've luxed-up fillings, dressings and garnishes to create restaurant-worthy rolls that deliver on deliciousness. All the components we've crafted come together for that perfect bite," says Dooda's head chef Leo Pang.
The brand's signature Bosster Lobster Roll sees toasted brioche buns stuffed with truffle mayonnaise dressed Boston lobster and prawns, garlic chive herb crumbs and a crustacean oil enriched with the essence of roasted prawns.
For a meaty option, dive into the Wagyu Want Roll, for 36-hour Korean style braised wagyu short rib glazed with fermented soybean paste and grilled before being served with pickled white kimchi, melted pepper jack cheese and a beef jus enriched with Korean red chilli paste.
Likewise, Dooda's Hero Iberico is a modern take on the beloved bánh mì sandwich with four-hour soy braised Iberico pork cheek, and aioli infused with caramelised garlic and a flourish of fresh coriander and pickled vegetables.
Taking inspiration from local Chilli Crab, Captain Clawsome features Japanese red crab cooked with an umami-rich roasted prawn head butter before being stuffed into a savoury chilli crab sauce-laced brioche bun and finished with pickled cucumbers.
For vegetarians, the Chicken Not Chicken Roll consists of Tindle Katsu chicken parma, a plant-based bologna, a trio of cheeses and a salsa of San Marzano tomatoes, smoked red peppers and brined ghost peppers. Delicious!
Pair the rolls with fun sidekicks, such as the Mala-spiced Buttered Corn; chilled Creamed Spinach (with cream cheese); and Baba Ghanoush with a side of toasted sourdough. And for dessert, indulge in childhood nostalgia with the trio of freshly baked brown butter cookies featuring S'mores, Pistachio Cranberry and White Chocolate Bandung.
Easy Grab and Go Lunch Boxes start from $15 (one Roll and one Side, mininum order of 10 sets). Opt to DIY your own party box from $210. Or choose a pre-selected Dooda Party box ($350 for 10 to 12 pax) with 30 half rolls, 3 large sides, drinks and cookies (sides such as fresh Artichoke Caprese Salad and Macaroni Coleslaw are exclusively available for party boxes). Customisable sets are also available.
Dooda is at 8D Dempsey Road, #01-02, Singapore 249672. Tel: 9762 3719
Surrey Hills Grocer
Surrey Hills Grocer opens its upmarket, farm-in-the-city-inspired concept at ION Orchard, with a calming, luxurious "greenhouse' effect". It features new products, an exclusive dining menu and delicious dessert creations by ex-Antoinette chef, Pang Kok Keong.
The homegrown Australian-specialty grocer and lifestyle destination on level 5 of the shopping mall spans over 3,400 sq ft overlooking the bustling Orchard Road. It is home to over 2,000 self-procured Australian products, of which 30 new brands are available exclusively at this store only. Shoppers can look forward to more upscale offerings such as the organic and vegan-friendly Jiva Kombucha from Sydney; plant-based gluten-free Ajitas Vege Chips; Coconut Revolution, an organic coconut body and beauty skin care brand; Australian premium gourmet chocolate brand Koko Black with its largest permanent range outside Melbourne; and more.
Signature dishes include the 48-hour Braised Short Rib Bowl with furikake-seasoned baby corn, seaweed salad, broccoli and molten egg; Salmon on a bed of mushroom barley risotto and purple sweet potato purée; and 36-hour slow cooked sous vide BBQ Pork Shoulder Benny with maple bacon and drizzled with hollandaise and BBQ sauce.
"Some of the new dishes are inspired during my recent travels in Melbourne, while others are simply birthed from having a meal with the farmers. The Turkey Cranberry Focaccia (Black Forest turkey ham and brie on slice focaccia, sprinkled with Koko Black raspberry cocoa nibs, and microgreens on the side) is one simple dish that I often made while I was living in Australia. I am buzzing with excitement for my diners to try this creation," says co-founder of Surrey Hills Grocer Pang Gek Teng.
The ION-exclusive dessert menu is given a magical spin featuring seven decadent artisanal cakes: fruit-centric Strawberry Shortcake; Lemon Meringue Cake; Upside Down Apple; Death by Choc; Milo Burnt Cheesecake; Dirty Raspberry Cheesecake; and Peanut Butter and Jam.
Other desserts include the bite-sized Queen Victoria Donuts with a choice of Raspberry Jam, Dark Chocolate and Sea Salt Caramel sauce; Cereals Crusted French Toast with bourbon peach topped with ice cream and fresh cream; and Ricotta Pancake topped with clotted cream, sea salt caramel and raspberry dust.
Naturally, coffee aficionados can look forward to savouring aromatic brews from Australia's popular and award-winning specialty coffee roasters including ONA coffee and Seven Seeds, along with tipples from the swanky cocktail bar, and fresh pick-me-up flower arrangements from the full-fledged floral bar helmed by The Flower Factory.
Surrey Hills Grocer is at 2 Orchard Turn, #05-02, Singapore 238801
Surrey Hills Deli
Savour a slice of Australia at Raffles Place in the CBD area as the brand new 20-seater Surrey Hills Deli ups the sandwich game with eight Melbourne-style signature sandwiches made with fresh ingredients from its grocer, along with Australian coffees and drinks, salads and pastas.
For the classic sandwich lovers, the Hendurance ($18) features white sourdough layered with GG French poulet ham, romaine lettuce, roasted sweet potato, crispy bacon, fried Nuyolk egg, shaved parmigiano, cheddar cheese, mustard butter and drenched in Caesar dressing. Or get the Avo-cardio ($20) for sourdough generously loaded with avocado and smoked turkey ham, and topped with brie, alfalfa, cranberry jam, cabbage chiffonade, and a drizzle of sriracha aioli.
Energise To-ma-toes ($16) sees a ciabatta packed with marinated momotaro tomato, provolone cheese, burrata, basil pesto and laced with caramelised onion and arugula. Oppor-tuna-ty ($18) features light rye nestling tuna salad, pickled jalapeño, aged gouda, aged cheddar and charred pepper.
Craving a decadent treat? The Truffle Up ($22) comes with sourdough stacked with black forest ham, caramelised onion and black truffle mayo, triple cheese bechamel and pommery mustard dressing. For meat lovers, Let's Pull Through ($20) has ciabatta stacked with 36-hour pulled pork shoulder. Spam the Positivity ($19) features sourdough-cradling gochujang-glazed spam, fried Nuyolk egg, aged cheddar, kimchi, caramelised onion, topped with mayo and finished with a sprinkle of nori flake. Last but not least, Seize the Moo-ment ($24) is light rye with house pastrami, fried Nuyolk egg, dill pickle, sauerkraut, burrata, cheddar cheese, complete with mustard mayo and burger sauce.
The deli serves up a wide selection of artisanal breads like ciabatta, multigrain and rustic white sourdough, and also offers a variety of hearty and nutritious "grab-and-go" salad bowls at its mini grocer, perfect for time-pressed people or anyone who craves a delicious wholesome meal.
Diners can also indulge in the new Chilli Prawn Pasta ($24), with house-made chilli rempah and topped with fresh prawns, tobiko and mizuna greens.
That's not all. Coffee aficionados can also look forward to pairing their sarnies and salads with robust and aromatic coffees that are brewed using exclusive beans from ONA coffee, a popular Australian-specialty coffee roaster, for that perfect caffeine mix. Other outlet-exclusive beverage creations include Rhubarb Lemonade, a light, refreshing lemonade mixed with rhubarb syrup; and Espresso Sparkling (both $7 each), an iced long black coffee infused with sparkling water and topped with lemon slices.
In the evening, the Deli transitions into a chill-out space for after-work gatherings, with bar snacks and alcohol from 5pm. Diners can choose from an alcohol menu that serves fresh Australian craft beer on tap (from $15) from cult brands like Moon Dog Lager and One Drop Brewing Co, Australian wine ($15) in Red, White and Rose selections, and Gin & Tonic Cocktail ($18).
Surrey Hills Deli is at 6 Battery Road, #01-02, Singapore 049909
SHARE