Where to celebrate Chinese New Year 2023 in Singapore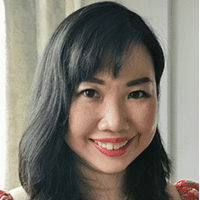 · 5 January 2023
·
Dining
From Nian Gao bunnies to auspicious yushengs, here's our list of some of the best menus to usher in the Year of the Rabbit
Si Chuan Dou Hua
Si Chuan Dou Hua at Parkroyal on Beach Road goes all out to present a Lunar New Year celebration of art and food. It premieres its Abundance Treasures Yu Sheng, which includes a combination of their Signature La Zi Ji (Sichuan chicken) along with abalone and smoked salmon.
Indulge in other specialties, such as a King Garoupa with Fresh Sichuan Peppercorn, a dish exclusive to the Beach Road restaurant. Fans will also not want to miss out on the Spicy Sichuan-Style Lobster, deshelled and cooked in a medley of Sichuan chilli peppers. Another outlet-exclusive item to look out for is the Braised Lobster with Fish Paste Noodles in Superior Stock, boiled for over four hours; Double-boiled Chicken Broth with Sea Cucumber, Matsutake Mushroom and Dried Scallop, and creamy Braised Bird's Nest with Fresh Fish Maw in Crab Meat Sauce. The Pan-fried Auspicious Nian Gao and adorable Bunny-shaped Milk Pudding promises to end your meal on all the right notes.
Find out more here.
Wan Hao Chinese Restaurant
From now till 5 February, choose from an exclusive range of six- and eight-course set menus that showcase the masterful brilliance of the restaurant's renowned finesse in Cantonese cuisine. Its Prosperity Yu Sheng will steal the show even before the feast commences. Presenting six different varieties to pick from, they feature a stellar selection of rock lobster, Hokkaido scallop, king salmon, yellowfin tuna, and caviar, accompanied with a choice of refreshing yuzu dressing or traditional dressing. Crispy fish skin is also added for that extra crunch.
Enjoy a selection of fresh seafood and premium meats such as Steamed Garoupa Fillet with caviar, golden superior sauce, and Chinese mustard green; Steamed Live Crab with roe, wok-fried glutinous rice, and Hong Kong Chinese sausage; Roasted Australian Quail with fermented red beancurd; Tea-Smoked Irish Roast Duck, and more.
Find out more here.
Min Jiang and Min Jiang at Dempsey – Goodwood Park Hotel
If you love your CNY sweets, Goodwood Park Hotel has it all. New festive creations this year include Bountiful Bunnies "Nian Gao" with Black Sesame Paste, "Mao Shan Wang" Durian Kueh Lapis, and for the first time, a Flourishing Prosperity Tier featuring an assortment of delicate handcrafted pastries. Highlight is the Lucky Fortune Orange made with a kumquat pound cake base, poached kumquat bits and layered with buttercream. This cake "opens" to reveal an abundance of chocolate coins and ingots.
Min Jiang and Min Jiang at Dempsey also offer a line-up of new savoury indulgences including Min Jiang's Braised Boneless Pork Knuckle with Homemade Pork & Prawn Balls and Sea Treasures in Pot, and Min Jiang at Dempsey's Double-boiled Soup with Chicken Mid-Wings stuffed with Minced Prawns & Pork and Abalones in Claypot.
Find out more here.
Crystal Jade
The Golden Harvest Sea Cucumber Yusheng is group executive chef Martin Foo and team's new creation for the season. Available at Crystal Jade Palace, Crystal Jade Golden Palace and Crystal Jade Pavilion for dine-in and takeaway, this rendition is a riff on the savoury "Shunde"-style yusheng – traditionally, it only comprises raw fish slices, oil and peanuts but this version impresses with frisée lettuce, cucumber, ice plant and kaffir lime leaves, other ingredients like onions, carrots, jellyfish head and pomelo. Instead of raw fish, there are tender slices of Australian sea cucumber.
At Crystal Jade Palace, dine on an array of special dim sum items like Steamed Siew Mai with Abalone and Black Moss and Steamed Crab Meat and Mustard Dumpling, We suggest ordering the Poached Wild Soon Hock in Pickled Tomato Soup, and Braised Abalone with Sea Cucumber, Fish Maw & Conpoy on Crispy Hor Fun. The latter is a unique take on a local classic featuring deep-fried discs of flat rice noodle sheets. End the meal with Crispy Ginger with Orange Peel Nian Gao served like lollipops.
Find out more here.
Shang Palace – Shangri-la Singapore
Indulge in the eight-course menus or select from a la carte new year dishes at Shang Palace. The showstopper is the limited-edition Auspicious Rabbit Yu Sheng, arranged into an endearing image of a cute rabbit and is available for dine-in orders from 9 January to 5 February 2023. The yusheng is served with South African Abalone, Hokkaido Scallop, Local Lobster and Scottish Smoked Salmon. Dishes from four eight-course set menus — Happiness, Prosperity, Harmonious and Opulence – include Braised African Candy Heart Dried Abalone; Pan-fried Foie Gras and Roasted Suckling Pig; and Sautéed Boston Lobster with Superior Stock. A festive a la carte menu is also available.
If you are celebrating at home, the hotel's selection of Chinese New Year gourmet delicacies such as Abundance Pen Cai (comprising over 18 ingredients) and Whole Sucking Pig are available for takeaway and delivery. Don't forget to add to cart a series of Nian Gao in both traditional and innovative renditions. There are four indulgent flavours, including the new Red Date Nian Gao with Bird's Nest, Three Layers Nian Gao, Radish Cake with Dried Scallop, Shrimp and Preserved Meat, and Traditional Nian Gao with Coconut Milk and Brown Sugar.
Find out more here.
SHARE