Excellence in motion: A showcase of European Union food products and why they are #morethanfood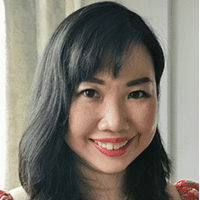 · 9 December 2022
·
Dining
The Workshop on European Food highlighted the merits of EU products through a cooking demonstration and a culinary challenge from young talents
It was an afternoon of discovery for participants at the Workshop on European Food: The Mystery Basket Challenge organised by the European Union (EU). Held at Commune Kitchen on 23 November, the workshop and networking session allowed trade professionals and chefs to discover and learn more about EU agri-food products.
The event was graced by H.E. Iwona Piórko, Ambassador of the European Union to Singapore who highlighted EU products and their key merits.
More than just a major exporter of food throughout the world, food and drinks from the EU are recognised for its authenticity, quality, safety and sustainability. Centuries of know-how and tradition, combined with strict quality controls and stringent food safety and traceability standards mean that consumers are able to trust and know what they are eating, and where their food comes from.
EU quality schemes such as Protected designation of Origin (PDO), Protected Geographical Indication (PGI) and Organic Label protect products with unique characteristics, and enable consumers to trust and distinguish quality products while helping producers to market them better.
Founder of Commune Kitchen, Payal Thakunari, followed by sharing her insights on the latest food trends, and how consumers can leverage on the quality EU foods to boost their cooking and diet.
To highlight the benefits of using such products, chef and founder of Sin&Savage Wei Shan Tan conducted a cooking demonstration. His dish, Irish Black Angus Striploin with Chimichurri Sauce, Sauteed Mushrooms and Seasonal Salad, was an example of the importance of quality ingredients and how they can elevate a simple recipe.
Then came the exciting second half of the workshop – the Mystery Basket Challenge. The basket was filled with a range of items such as spinach and balsamic vinegar from Italy, mushroom from Lithuania, feta cheese from Greece, and red onions from The Netherlands.
Five teams of two, ranging from home cooks to culinary students, had 45 minutes to whip up a meal using at least five different EU food products from the basket. Meanwhile, the rest of the workshop participants engaged in a networking session
The winning team was 67 Pall Mall head pastry chef Kelvin Chia and assistant pastry chef Magdalene Kong. Their steak dish was accompanied by caramelised onions and a side of baked creamy mushrooms.
Judges, including chef Tan, scored the dish highly for its flavours. "For me, it was the simplicity, how they had few components to amplify the dish itself. Everything was nicely seasoned," he explained.
Ambassador Piórko was particularly impressed. Addressing the participants, she said, "What impressed me most was the creative way you used the ingredients, some of which you basically didn't know one hour ago, and that was really really amazing."
For more information on EU agri-food products, visit www.morethanfood.sg.
SHARE