Why 108-year-old tall ship Statsraad Lehmkuhl was the ideal venue to showcase Norwegian shellfish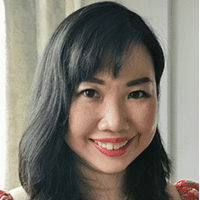 · 2 December 2022
·
Dining
Presented by Norwegian Seafood Council, the occasion saw Singapore's top chefs dine on a menu that highlighted the freshness and versatility of Norwegian shellfish
What better way to showcase fresh Norwegian shellfish than to do it on board a 108-year-old tall ship? The historic Statsraad Lehmkuhl, which made a stop in Singapore as part of its 20-month-long sail with One Ocean Expedition, was the venue of an exclusive luncheon held on 31 October 2022.
The luncheon was hosted by Norwegian Seafood Council, and saw over 35 top chefs and seafood importers, including chef-owner of Odette Julien Royer; head chef of Burnt Ends Yvette Lin, and head chef of Cure Ales Donat. They enjoyed a menu that highlighted the freshness, versatility and exquisite flavours of Norwegian shellfish.
Dishes were prepared by Bocuse d'Or Bronze 2019 winner Christian André Pettersen from Norway. The menu featured Arctic Brown Crab with lemongrass and onion salad; Cold Water Prawn with green tomatoes, yuzu jus, avocado cream and pomelo; Norwegian King Crab in brown butter with Norwegian sour cream; Scallops with peas, vin jaune sauce and aromatics; and Langoustine served with lightly pickled fennel and apples.
The event underscored the growing demand for premium, sustainably sourced shellfish among Singaporeans. Norway is one of the largest exporters of seafood in the world, exporting to over 150 countries.
Thanks to the clean and cold arctic water, Norwegian shellfish are known to grow and mature slowly, offering a characteristic taste and texture.
During the event, Asbjørn Warvik Rørtveit, director, Southeast Asia of Norwegian Seafood Council, highlighted the stringent regulations of Norway's fisheries and the country's commitment to protecting the ocean for future generations.
In addition, Norwegian Seafood Council also invited students from Nanyang Polytechnic to provide hospitality for the event.
SHARE