Snow-aged wagyu and classic steaks await at the new Cottage & Kettle Steakhouse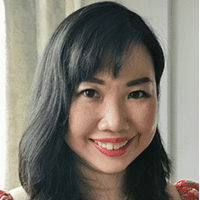 · 16 November 2022
·
Dining
A concept inspired by a classic New York steakhouse, brought to you by the folks behind Mediterranean-Mexican fusion joint Cottage & Kettle
Several things are necessary for a proper dining experience at a classic steakhouse: a welcoming atmosphere, great service, and even better beef. All these are promised and more at Cottage & Kettle Steakhouse along Eastwood Road, which opens its doors on 15 November.
Modelled after a classic New York Steakhouse, the new joint is run by the same group of F&B veterans behind breezy restaurant and cocktail bar Cottage & Kettle in Boat Quay. Their ethos is spelled out in their concepts' names: cottage references the homely vibe the restaurateurs are going for; while kettle is a nod to their innovative cocktail programme underpinned by mixes whimsically served in, well, a kettle.
The former comes by way of a wood and brick-dominated look from furniture to tableware, evoking prestige without losing that comforting homestyle touch. The charming steakhouse, therefore, is equally suitable for intimate tete-a-tetes, corporate dinners and convivial family feasts.
But decor alone does not a good steakhouse make, which brings us to Cottage & Kettle Steakhouse's meats. Expect premium beef from Japan, Australia and New Zealand, modestly priced so as to be accessible to families – though special occasions can be celebrated with a hulking tomahawk steak crusted in edible gold foil too.
Another hard-to-find highlight on the menu is snow-aged Wagyu. Snow-ageing, or yukimuro, is a two-century-old technique attributed to the snowy prefecture of Niigata in Japan. Ageing beef in a snow-covered room is said to tenderise the meat as prolonged exposure to oxygen breaks down the muscle fibres. Free amino acids are also released as the protein breaks down, yielding a richer umami.
These steaks are complemented by an equally weighty wine programme. It features wines from different regions, from old world to new world, along with great value current and exciting back vintages. An in-house sommelier will be on hand to recommend a wine that suits your palate and to pair with your dishes.
Book now! Make your reservations here. Cottage & Kettle Steakhouse is at Eastwood Centre, 20 Eastwood Road #01-14B, Singapore 486442. Tel: 8904 4022.
Text by Kenneth Lee.
SHARE